How startups can overcome the competition for the best tech talent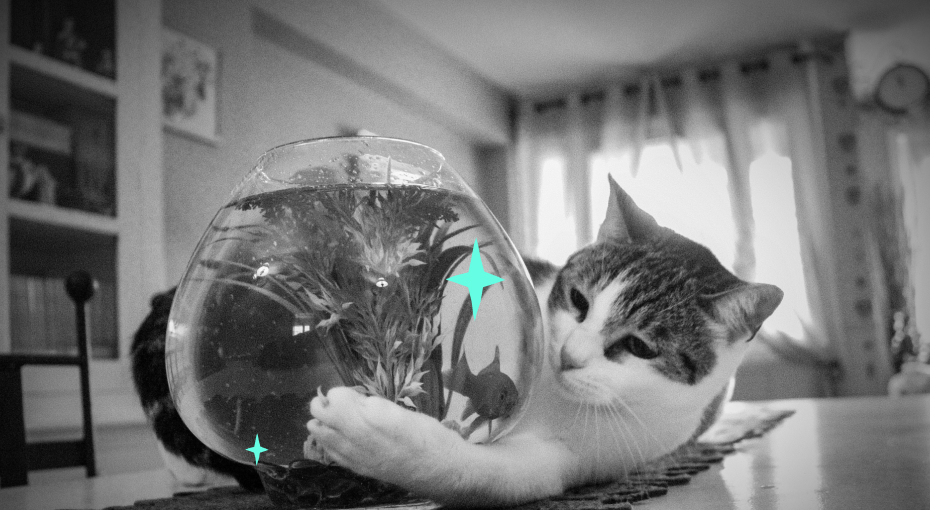 Are you trying to hunt developers to join your small but promising team, but they all seem not too eager to come on board? We know that feeling!
And it gets worse if you're building an app using the same tech stack giants like Google, Facebook, Apple, etc. are using.
I mean, it feels unfair to even join this fight.
Wouldn't devs rather go work at Google with all the perks it offers than at a startup, no matter how awesome the idea behind it is?
However, don't fret and don't be discouraged! This fight isn't over. Not for you, anyway. You can still win over your mighty devs if you play your startup cards right.
Here's how we did it.
But first, you need to know your enemy and know him well! So, we'll start with this.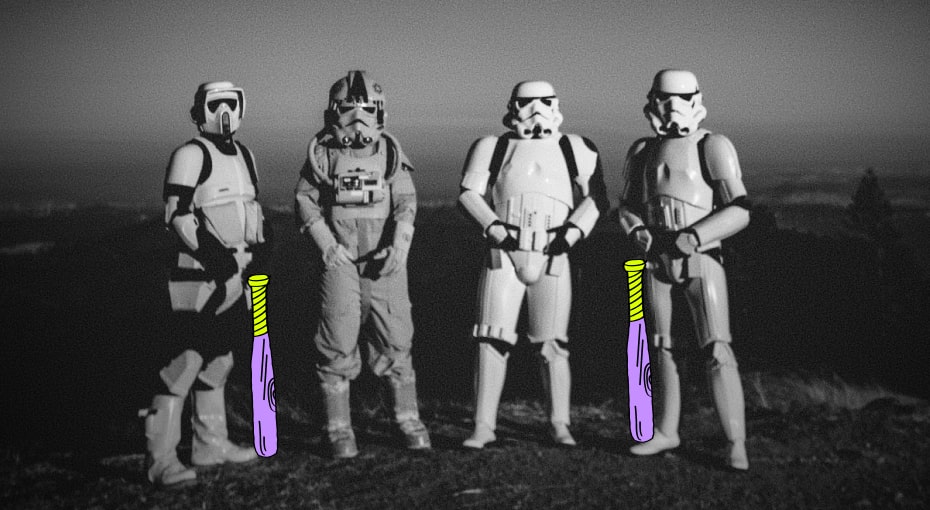 Why everybody thinks working at Big Tech companies is the dream
Of course, we've all heard those stories of how Google is feeding and breeding its employees. They have lounge zones, unlimited fruit and food, the latest technology, and fun activities on campus. I mean – you can come and live there. Isn't it the dream?
Undoubtedly, it is for some.
These are the top six reasons why people consider working for a big tech company.
Six reasons why working for a BigTech giant can be enticing
They offer higher median salaries.

Facebook, LinkedIn, and Google offer the highest median salaries, between $106,900 and $159,600, depending on the role and years of experience. Sure, these numbers would lure in candidates. And that's one thing startups can't compete against.

They cover full medical insurance.

BigTech companies typically are very generous with medical insurance. They often overcompensate for the crazy loads of stress their employees are exposed to at their workplace. So, to make up for it, they go all in on medical protection for the employees.

They offer perks for families of their employees.

Parental leaves, post demise support – you name it, they've got it covered. They build up an atmosphere where employees feel in debt to their employer and, thus, want to pay it back with complete loyalty. They're willing to work long nights launching new products or dealing with a crisis. They owe their company this much, they believe. Or do they?

They provide unlimited food and fruit.

Unlimited food and fruit, an in-house espresso bar contribute to the overwhelming feeling of care. Plus, who doesn't like free food and stuff? It's no longer a perk. It's expected. And big corporations, able to squeeze these perks into their budgets, now attract more candidates with this benefit than ever.

They cover expenses on sports and self-care.

Through the hardships of lockdowns, we've all learned to take good care of our mental and physical health. And using this newly discovered need, companies like Facebook, Google, etc. are also offering full coverage of sports and self-care sessions.

They encourage (and pay for) advanced education.

In a world where you have to keep up and study all the time, advanced education is now a necessity. And since it is the employer that mostly benefits from it, it is only logical that they would be the ones paying for their employees' education. However, since not every company can afford to pay for it, corporations present this as their biggest advantage.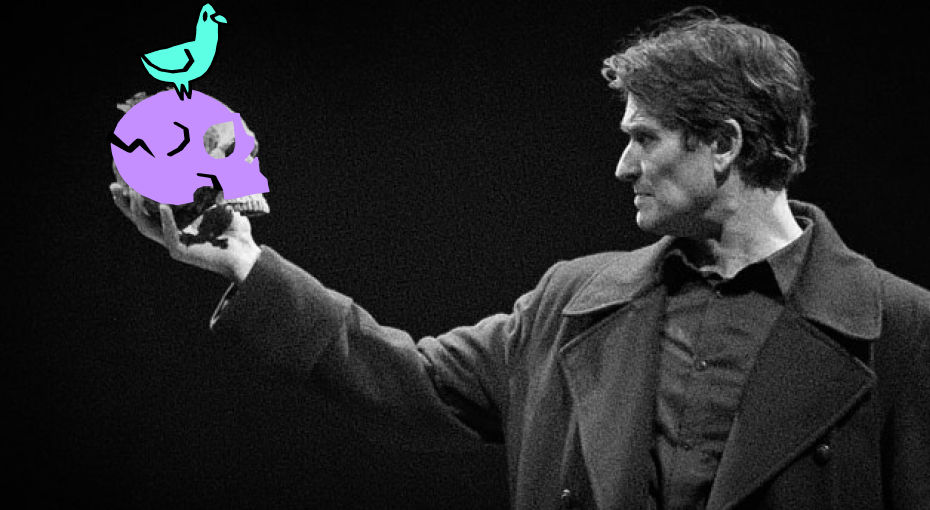 The dream or not the dream?
Impressive, right?
I mean who wouldn't want to work in a company that offers all this?
You'll be surprised, but a lot of people wouldn't.
While all these perks look pretty badass, they can't compensate for a lot of things big tech machines simply can't provide.
Even when your business starts small, we know you're thinking big. Spearhead the app revolution, beefing up your company with top tech talents — hire top engineers with us. Free yourself for greater deeds!
How startups can hire the best developers on the market
We've interviewed developers from Lemon.io's pool of vetted specialists leaving big and successful corporations to work for smaller startups and asked them why they decided to make this move. Their answers were eye-opening.
So, we've decided to share them with you to help you use their experience to your advantage when hiring and searching for ways to attract more promising candidates to join your startup. They've come from different companies, so their experience might differ. But here's what they said.
Seven reasons why developers are leaving big companies for smaller startups
"Writing code is fast. Getting it approved takes ages."

One of the problems with big corporations is excessive red tape. In the words of Nellie Bertram, "More cubicles. More division. Everyone is somebody's boss."


All jokes aside, with multiple levels of management, the development process might take a long time. Getting a single line of code that can affect the overall performance of the product approved can take days. Managers really do have their hands full in bigger companies. So, it's not entirely their fault.

But this way, developers that came to Big Tech to make a difference, gain experience, and code their way to the top instead spend hours just waiting for the "go ahead."

And you should use this to your advantage as a startup owner. Your team is small. You can probably all fit in a single room, so the red tape should not be an issue. Present it as an advantage to your promising candidates and ensure them that they'll have your undivided attention. They won't be stuck waiting for your confirmation. Instead, they'll be able to focus on one darn thing they actually care about – foosball in the lounge room coding.

"It often feels like I've been long forgotten."

At big corporate machines, people are often treated as tiny clogs in the wheel. They might be generously pouring oil (aka "perks") all over them. But it doesn't change the fact that you'll still feel left alone with your problems. You're just there to do your job of keeping one big system afloat. And you do exactly that.

However, our developers said that they didn't feel like they were doing anything significant since nobody bothered to ask what they were working on or how it was going until it was of utmost urgency. And this fact was undermining their confidence they're in the right place.

As a startup owner, you can emphasize that every single employee is accounted for and valued. You're all contributing to the development of a product. And since the team is still small, you can actually feel the impact every single person is making.
In other words, you leave no man behind. And that's refreshing!

"We had miscommunications at every step of the way."

With levels on top of levels of management, miscommunication can be a frequent visitor in a big company. Due to abundant red tape and overly complicated communication pipe, the information passed on from the client to the developers is often twisted. This leads to tons of conflicts, rounds and rounds of code editing and growing frustration.

On the contrary, at a startup, devs can talk directly to the client. So, they're able to clarify all the details from the start and then ask to shed some light on the areas they're not 100% sure about. Well-set requirements help them dive in problem solving head first, not worrying about misreading second-hand information.

"We had to work with outdated technologies because moving the whole system to a new stack was "too much work.""

Owners of bigger ventures often view moving their software to a newer tech stack as a whim of the Development Team. After all, why bother spending hundreds of man hours changing the technology if the one they're currently using works just fine?

What they often don't see is that "just fine" isn't enough. It's hurting the app's performance, SE ranking, user experience, etc. And it leaves the Development Team completely unmotivated. They'd rather be implementing new technologies than coming up with crutches to support the system that's simply living out its sad remaining days.


It's bad news for big corp. But perfect news for startup owners!
Highlight the tech stack you'll be using – and since you'll most likely use the latest, the most powerful technology at the time being, programmers will appreciate it and should be more willing to come work with you.

"We often didn't have a chance to participate in R&D. We mostly supported old legacy code."

Ooh, don't you just hate how that sounds? I mean research and development – don't all developers live and dream to write code from scratch? I bet they do. It's exciting, it's fresh, and it's new! It keeps you on your toes and makes you dive deeper and become a better specialist.

However, at tech companies that have been around for some time now, most of the development is focused on supporting and not creating new code. Combined with the outdated technologies mentioned above, a job opportunity at a corporation loses all its charm faster than that carriage that brought Cinderella to the ball.


How can you use this to your advantage? If you're building software from scratch, the work of a programmer will revolve around R&D – and that's truly exciting! Make this a cornerstone of your job description – and you're doomed to attract more promising candidates.

"My employer didn't believe in "remote-first" arrangement. So, I spent hours on a commute I could have avoided."

Yup, that's strange, but even after spending almost two years in and out of Covid-induced lockdowns, big tech companies require their employees to come to the office. And if you can do your job basically from anywhere, pointless commuting gets irritating very fast.

Are you ready to offer your employees a chance to work from home? Mention it in your job description. It's a big seller (and a smart move, too!)
Or, if you're comfortable with your dev team working remotely, we've got an even better solution – you can hire freelancers. Thus, hiring offshore devs from Lemon.io can be a faster, cheaper, and better way to find your team!

"I worked for the company for two and a half years, and they didn't offer any significant promotion."

Red tape is also known to be a serial killer of career opportunities in bigger companies. Getting promoted is extremely difficult with multi-level management in place. And with millennials set to "accelerated growth," this can be a unique chance for startup owners to "sell" their venture as a perfect place to work and get the promotion they deserve.

All these things made the top developers we hired to leave the world of Big tech for a fast-paced and diverse startup hustle. And you should recognize all these things as your advantage. Maybe you can't offer all the perks established companies with greater budgets can afford. But you have agility and freedom they've long lost.
What if these points don't help you hire either?
We won't lie to you. It is a strong possibility.
But there is a solution for you – freelance platforms.
Or better still – freelance platforms with vetted developers like yours truly.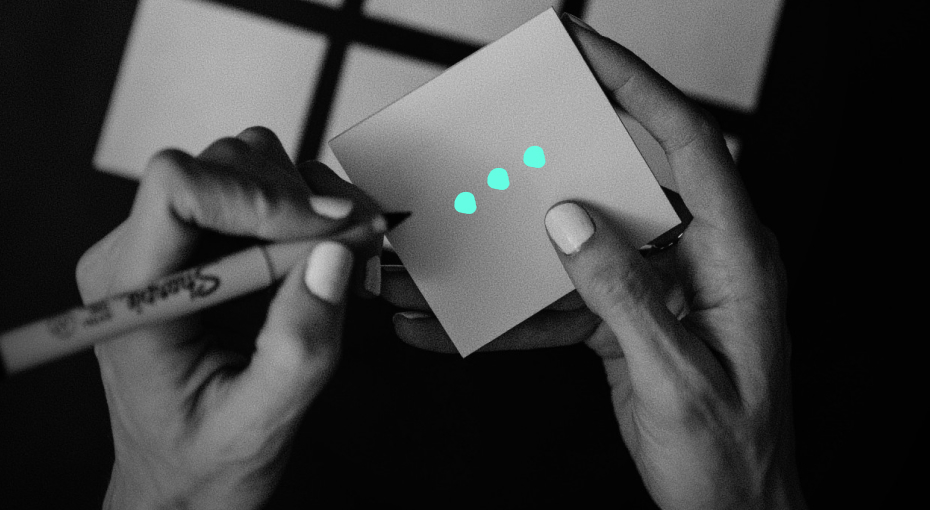 Benefits of hiring developers from platforms with a vetting process
Since Lemon.io is a freelance platform with a vetting process, we'll be explaining the benefits using our company as an illustration.
We only hire the top 4% of all the developers referred and applying.

To get hired at Lemon.io, developers have to jump hoops go through a very thorough vetting procedure including a background check, a portfolio check, soft skills and language proficiency assessment as well as tech stack and hard skills checks performed by our top specialists.

We only hire top 4% of all developers that apply. This translates into 4 developers out of every hundred applying for a job. This takes a lot of work and expertise on our side. But delivering only the devs we trust to our clients is 100% worth it!

Our clients hire the first dev we offer 98% of the time.

It's a mind-blowing stat but it's true. We've already conducted over a thousand interviews with developers and matched hundreds of them with clients based on the latter's tech specs and expectations. And it seems to be a success based on the customers' satisfaction level and the feedback they provide.

We can match you with a perfect dev within 48 hours.

You probably know that hiring for a startup usually takes up to six months. But with us, already having a pool of vetted developers, you don't have to spend months looking for a candidate to fill the position. We've done all the work for you. And we've got devs ready to jump-start your project within days.

We offer competitive rates.

Since we hire devs from Eastern Europe where the cost of living is lower, their hourly rate is lower than that of developers in the US. But they are just as competent and skilled. So, our customers get to spend a fortune without compromising on quality of their product.

We value your trust and protect your data.

As you find a dev you want to work with at Lemon.io, you immediately sign an NDA with them. No information or code you share with your team will be shared outside the platform. We keep your data protected.
Sounds too good to be true? Try us! We're confident we can help you jump-start your project fast and without breaking the bank.
Want to know something more? Read our FAQ!
Why are developers quitting big corporations?

1. Excessive red tape and multiple levels of management don't let the developers work on their projects efficiently and code their way to the top.
2. Big corporations treat developers as clogs of one mechanism. Not everyone likes it — some prefer more independence.
3. Twisted communication routes. In big companies, the communication channels are frequently over-clogged and indirect. It slows down the processes and adversely influences problem-solving.
4. Stack updates are slow or impossible. Why bother changing anything if the old scheme works just fine? think the big bosses. However, "just fine" is often not enough.
5. Supporting the old code substitutes creating the new one.

How many developers do I need for a startup?

It all depends on how it goes after an MVP release. Most often, 2-3 skillful developers are enough to construct an MVP. 


How do startups hire developers? 

Oh, in a thousand different ways. Do you want to hire for yourself or to delegate this duty to the caring hands of the professionals? That's the question written on a stone standing near the road forking. If you're a professional in hiring, you can find and vet developers for yourself (but you'll probably spend a lot of time doing this, and if you hire them for a startup, time is even more valuable than ever). Use betting marketplaces to ease your burden and find a cheap workforce but don't care about third-party triage. Their core principle is that of a reverse auction: the one who offers the smallest price wins the bet. All the candidates are untested, though. 
If you want to use the service of the professional Matching, Recruiting, and Talent Acquisition teams, then probably vetting platforms are your best choice. One such platform is Lemon.io. We offer you the best web developers, saving tons of the time you can spend on development and growth. How do we work? Drop us a line, submit a form, and our Sales team will contact you. After a brief intro call where you'll ask all questions and clarify your objectives and demands, we'll start looking for your perfect candidates in our database. You often get the first offer in 2-3 working days. Afterward, you're free to arrange job interviews (with or without a coding part) — and if everything is OK, your collaboration with the developer(s) begins. All our candidates are pre-vetted. What does it mean? To get to our database, they undergo three-step testing. We check their English language proficiency, soft (time management, remote work, empathy, punctuality), and hard (coding) skills. Only 5% of all the candidates can do it.

Explore our stacks and pages: Dependency Injection, VBA, DBeaver, JUnit, PyTorch