7 Reasons to Hire an Eastern European Developer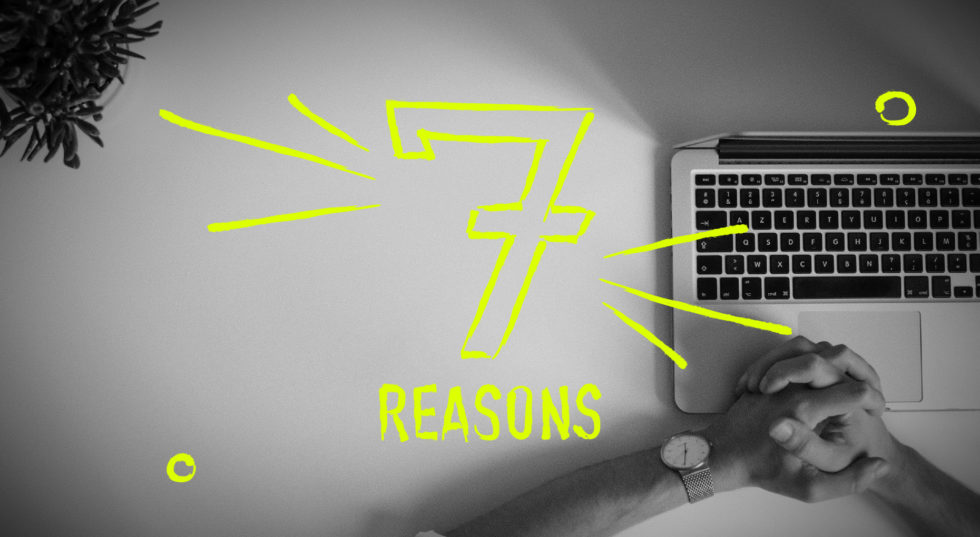 Are you considering hiring an experienced Eastern European developer but are still undecided? Let's look at seven reasons why this can be your best decision ever.
Eastern European developers seem to be everywhere these days. Have you heard of Grammarly? It was founded and developed by Ukrainians. Do you know about the Kiwi site? It comes from the Czech Republic. Have you heard of Prezi? It was created in Hungary. Best IT developers in the world and for a lower cost? Sign me up!
Let's see what benefits of hiring an Eastern European developer you will receive and why it is right now the best option for you.
Eastern European developers provide the highest quality
Eastern European programmers have been ranking top 10 in the world's best developers list for quite some time now. As they provide the highest quality service to many companies in the States and Western Europe, it has often been called an offshore software development paradise. Moldova, Romania, Ukraine, and Poland are all Eastern European countries proudly residing on the top 10 list.
Source: Pentalog.com
Ukraine and Moldova both rank in the top three countries with the best JavaScript and C/C++ developers globally.
Source: Pentalog.com
With such a high quality of service, you would think everyone would be hiring developers from eastern Europe, but wait, there is more.
Rich talent pool of developers with popular and rare expertise
There are over 1 million developers in Eastern Europe, with Ukraine, Poland, and Moldova accounting for 600k of those IT professionals. These are not just any developers but very skilled ones. You can find developers with more popular languages like Python and JavaScript here. But then, if you are looking for more rare expertise like C++, Eastern Europe is a great place to find those too.
Did you know that Ukraine boasts of having the second-largest JavaScript, Scala, and Magento communities globally? There is a large number of C++ and Unity 3D developers as well.
Source: Daxx.com
Now, if we look at Poland, in addition to the popular languages like JavaScript and Java, we see the Elixir, Kotlin, and React Native stacks used by many Polish mobile programmers.
If you are still unsure if you can find a developer for your needs in Eastern Europe, give us a call, and we will find you a perfect developer that will be matched precisely to your task.
Hiring Eastern European developers helps to cut costs
Due to the lower cost of living, the cost of hiring a senior software developer in Eastern Europe is lower as well.
According to Glassdoor, a Senior Ukrainian developer makes USD 3,5K (UAH 108K).
Source: Glassdoor.com
Compare that to the salary of a senior software developer in the U.S. with USD 138k/yr.
Source: Glassdoor.com
Now, let's compare 138k to 3,5k, and the difference is obvious. We have talked in the beginning that you do not lose on quality when hiring Eastern European developers. Actually, you get better quality with them. Still not convinced? We have a few more reasons to share with you. Eastern European coders have a high level of English
According to the EF language proficiency index Eastern European countries rank in the top 30 high language proficiency, with Romania ranking #14, Poland #15, and Hungary #16.
Source: ef.nl
Developers know that excellent English will provide more career opportunities for them, so they invest a lot of time in studying the language and improving their skills.
All of this is to say that you do not need to worry about using a translator or explaining twice. You can count on seamless communication and an efficient workflow with Eastern European developers.
Cultural similarities between developers and U.S. companies
Though it may seem like Eastern Europe still looks like those soviet movies (the stereotype is strong!), it is actually far from the truth. The business culture among developers is very similar to Western Europe and the U.S.
That is because most of the IT companies have been founded by US-based or Western European companies. Some were founded by Ukrainians with a global mindset and the desire to sell the company to western clients. Because the IT industry is fast-growing and innovative at its core, it has been leading the way in all countries with its non-hierarchical and west-like culture.
All of this has created a thriving environment for different tech companies. This region has been dubbed the Silicon Valley of Europe and has attracted numerous multinational companies to set up their research and development here.
High-quality technical education 
Eastern European countries also boast stellar higher education, with a literacy rate of 98,99%. Many software engineers have technical degrees. For example, in Poland, over 22k students graduated in engineering, according to Statista.
Source: Statista.com
Convenient location and time difference
An important factor for successful cooperation is the ability to synchronize work schedules with your developers. Eastern European countries are only 1- 2 hours ahead of London and only 6 – 7 hours ahead of New York, making it possible for you to have a convenient workflow for your team and work in sync with outsourced developers.
The time difference between the client and developer can cause some inconveniences for all. But unlike countries in Asia, you will have several hours overlap with your Eastern European developers. Even if you want to meet your team in person, there will be no problem, as there is always a direct flight from the U.S., which takes about 7 hours.
After reading all of the points above, we are sure your question is no longer if you should hire Eastern European developers but how. This is where Lemon.io can help you. Our superpower is connecting you with a perfect, highly skilled developer from Eastern Europe and making sure both you and our IT professional are satisfied with the result.
We have a 4-step vetting process, where we ensure you have the highest quality developer for the best price. Want to learn more on how to hire an Eastern European developer? Here is how we can help.