Freelancer.com Review 2023: The Lowdown of the Biggest Freelance Website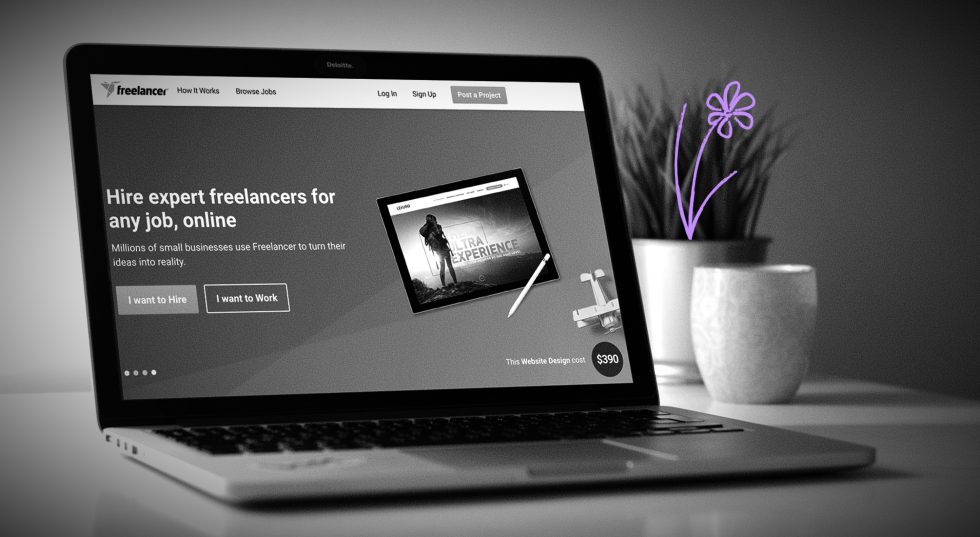 Freelancer.com reviews often lack crucial info and look too promotional? Read this to learn what Freelancer jobs attract skilled pros, how to work on the website, and how to make the best use of this resource.
Finally, a helpful Freelancer review
Yep! No blatant promotions, no hidden advertising like, "It's not perfect, but there's no one better."
In our honest and super-lengthy Freelancer.com review we'll cover all the major points you as a customer need to be aware of before you hire on this website.
Since this article is more than 3000 words long, here is a table of contents. Please, use it to jump right to the subject you're most interested in.

What is Freelancer.com?
How does Freelancer work?
Unlike vetted platforms where freelancers go through proficiency tests before matching with clients, Freelancer.com utilizes the bidding system to match customers with contractors. We'll cover it in a more detailed fashion a bit later. Meanwhile, here is what you need to know:
Freelancer.com is one of the largest bidding platforms with millions of registered users. For you, it's really easy to find a contractor possessing the exact skill set you need. Heck, you can even search within your time zone or country, and still find a match.
It is possible to hire a skilled pro for a lower average hourly/fixed rate, than on vetted platforms.
The worst thing about bidding platforms (Freelancer.com included) is that you have to rely on trial and error when selecting your perfect candidate. This is something not any Freelancer.com review will point out. A contractor's portfolio looks spick and span, and their testimonials are full of ecstatic reviews – but it does not mean that you will be satisfied with their work. Perhaps, for your particular job, this freelancer is a poor choice. This is where non-bidding platforms disclose their potential to the fullest. You can always be sure the contractor you get to work with has all the skills and experience to complete your order with the best possible outcome.
The Freelancer job site is good in many things but customer service and protection from scammers. This means that if you fall victim to a scam (rather numerous on this website, to be honest), it can take you forever to get help from the support team.

Is Freelancer legit?
A preliminary conclusion for all those who want a quick answer:
Yes, Freelancer is legit, BUT.
There's always a "but." And not just one. We've done some analysis, reviewed reviews (sic), and gathered info like CIA – all this to help you make an informed decision.
To learn more, please read on.

Freelancer Wiki: basic company info
Headquarters:
Level 20, World Square, 680 George Street, Sydney, New South Wales, Australia.
Basic info:
Founded in Sydney, Australia, in 2009, Freelancer.com is now one of the largest crowdsourcing online marketplaces in the world. It has almost 40 million registered users all over the world, 16 million jobs posted, and nearly 500 employees scattered across company offices in London, Vancouver, Buenos Aires, Jakarta, and Manila.
Contacts
+61 2 8599 2700
Also, you can reach the company via their Contact Us form.
Additionally, there is a Freelancer App which you can download here.
Freelancer reviews: opinions from other customers
Freelancer reviews are polar, so to say, and tend to differ based on who's writing.
For example, Freelancer Reddit threads are full of unsatisfied contractors who had a bad experience working for the platform. Some report being charged for nothing. Others complain about terrible customer support after having been ghosted by a client.
On the other hand, customer reviews are less categorical. Of course, there are unsatisfied users among them too, but many do like Freelancer.com services.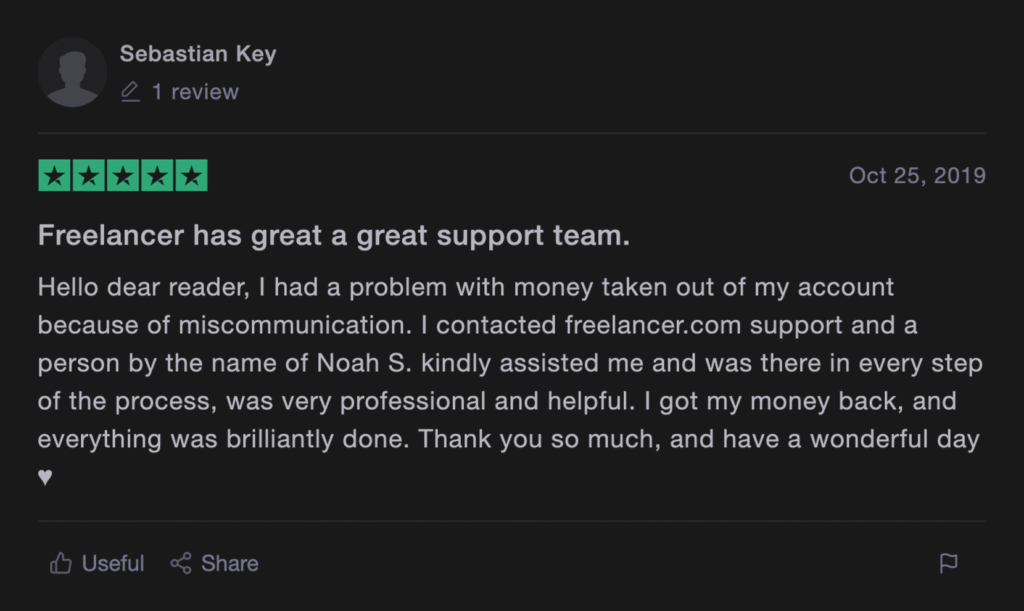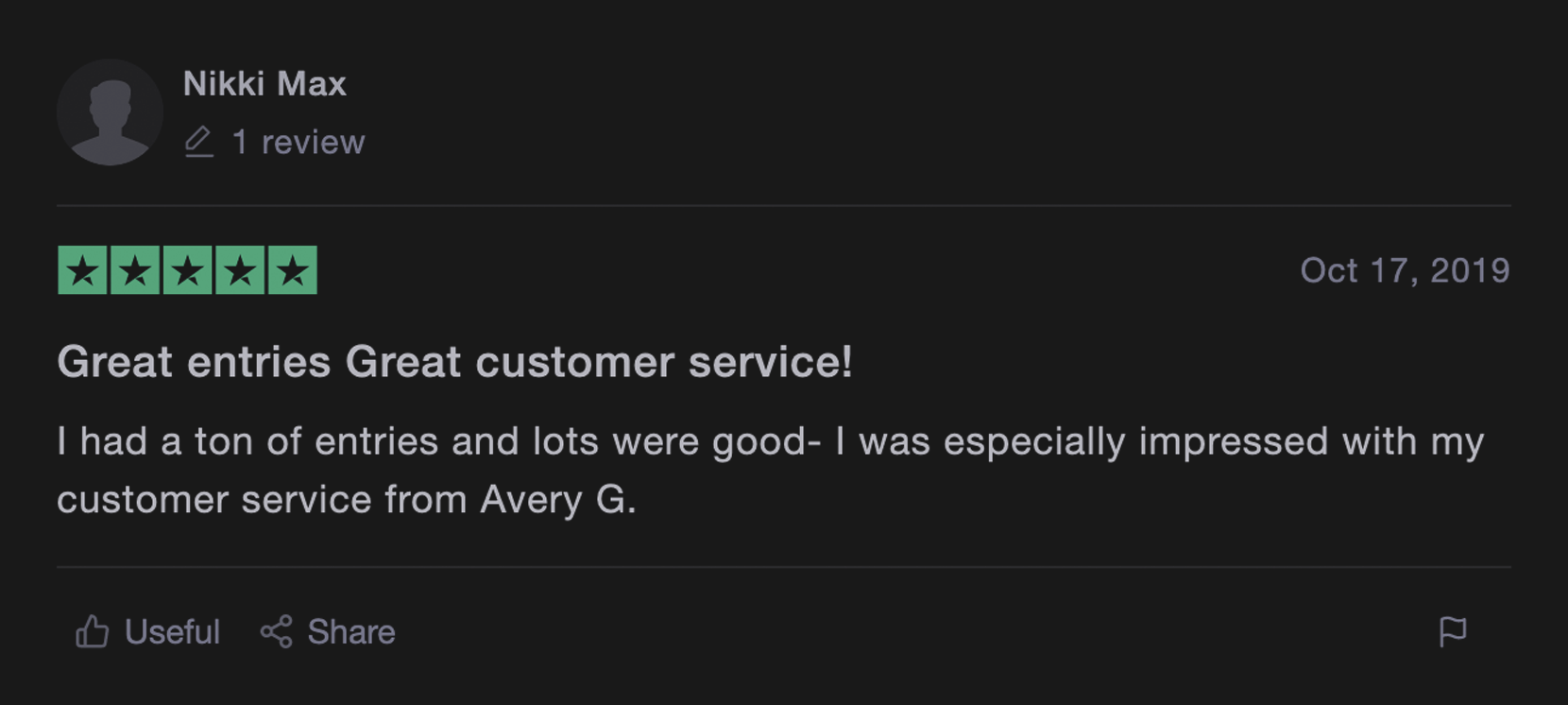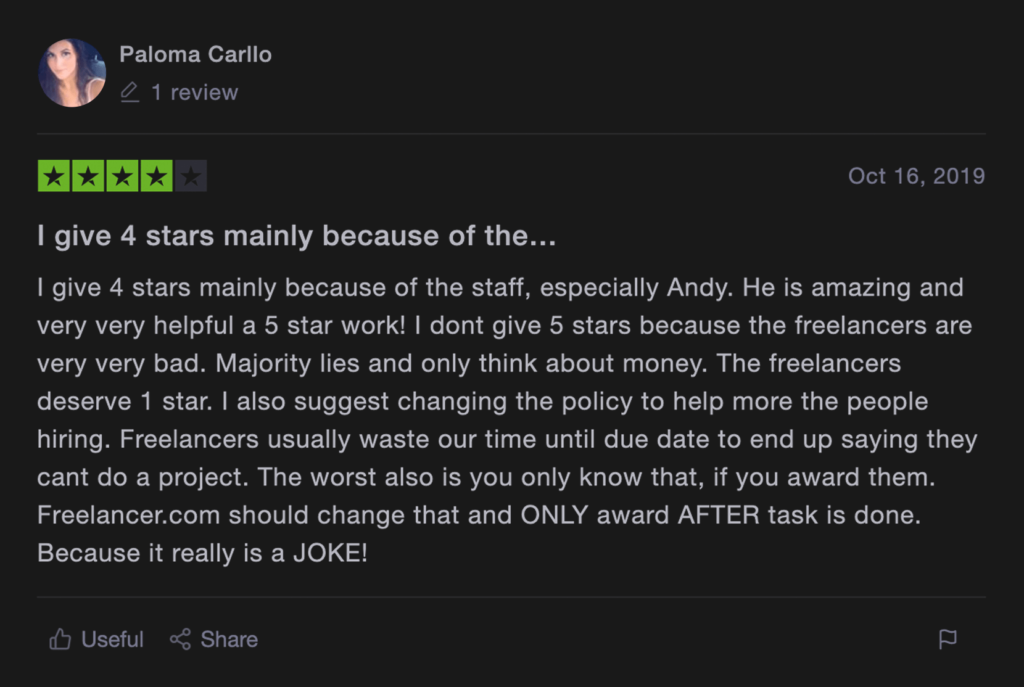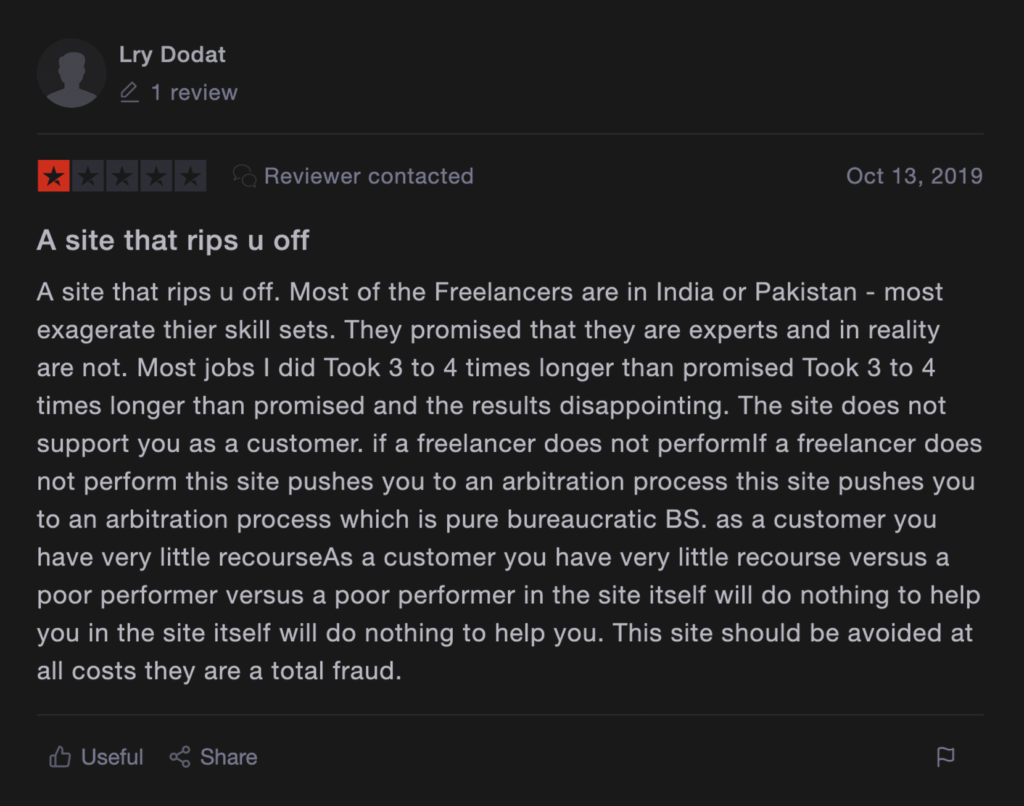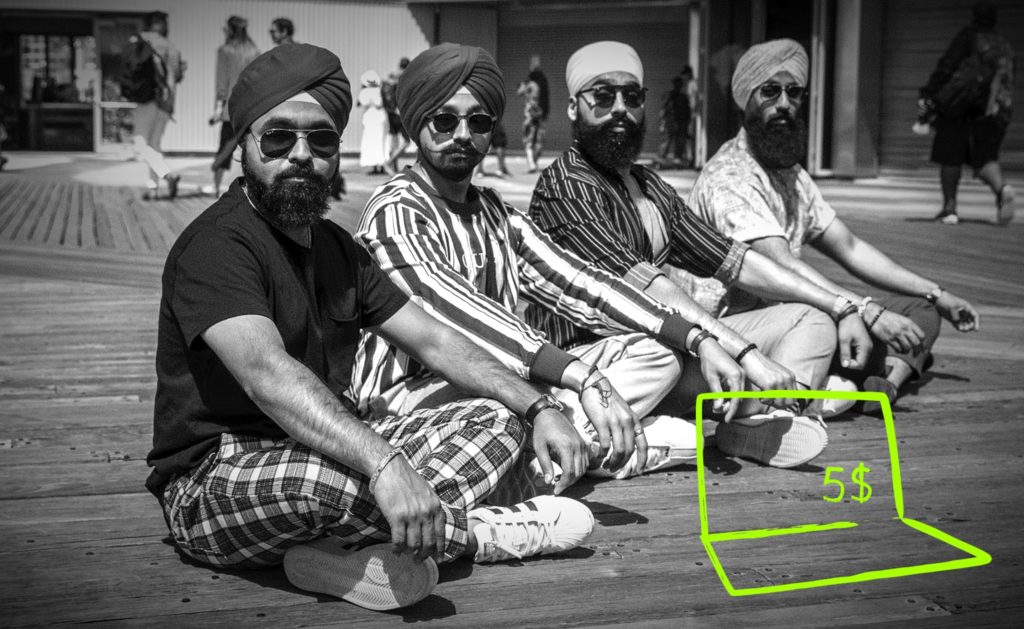 Hiring on Freelancer.com
How a credible Freelancer profile should look like
A Freelancer profile is the storefront of any contractor working on the website, and one of your few (unfortunately) tools for telling a reliable pro from a fraud. Whenever there's a promising bid to your order, make sure to take a glance at the applying freelancer's page as it can provide you with some valuable clues on who you are going to work with.
So, a credible Freelancer profile should comprise the following elements.
Clear summary of the contractors expertise
How many times have you seen people writing, "The rockstar of web development," "I've been coding in my home cellar since childhood," and "I have a strong passion for all things related to programming?" We've seen hundreds, probably. Such resumes tell you nothing about the candidate's skill. Also, they are annoying.
If you are looking for a front-end dev on the Freelancer site, you want their summary to reflect the knowledge of frameworks such as ReactJS or AngularJS, HTML and CSS, principles of working with WordPress, REST APIs, etc.
Similarly, when hiring a back-end dev, you want to know whether they are familiar with Ruby, Python, or PHP, or what databases they have worked with.
Years of experience, clients they worked for, biggest projects – this is optional, but also useful info.
A photo is a sign that a freelancer is not hiding behind their anonymity, and is open for communication. This is good for you because they are probably not a scammer.
The truth is, they could be using a regular stock photo: the internet is so full of smiling faces now that no one would notice the difference.
This is why you also need to pay attention to the list of provided contacts. Look for Skype or other video messenger addresses: video calls are great for making contact and ensuring that you deal with a real contractor.
Comprehensive and diverse portfolio
Pay attention to the following:
Image quality
Portfolio diversity. Varied projects in different fields may indicate a wider skill set. On the other hand, if a freelancer has many resemblant projects in their portfolio, they could be a sign that they have been focusing on one professional area.
Developers often include links to their Stack Overflow and GitHub profiles, as those are better suited for posting and reviewing code samples than Freelancer.
Testimonials from previous customers
Unsatisfied customers leave comments much more willingly than those who enjoyed working with a freelancer. Respectively, you can expect a freelancer with many positive testimonials to be a pro with a well-deserved reputation.
Badges, certificates, etc.
All kinds of skill tests, proficiency checks, and training certifications are important evidence proving that a freelancer you're planning to hire treats their job responsibly.
Typical Freelancer.com scams to watch out for
Freelancer reviews you can find online sometimes point at the fact that there are many scammers on the platform. What we think those reviews miss out on are some details about what you should expect and pay attention to.
Fake testimonials
This is a common scam some beginners can try to fool you with. Positive customer reviews are the best promotion of a freelancer's services, so newbie contractors forge them trying to attract your attention. Fake testimonials indicate that a person does not want (or know-how) to gain a reputation fairly, and is looking for shortcuts.
Chances are that you'll run into an incompetent contractor even without being deceived by fake testimonials. Most likely, you will spend your time and money on underqualified work that you will have to redo. In the worst-case scenario, they'll just take your prepayment and vanish.
Stolen portfolios
This is somewhat similar to the previous scam because it tricks you into believing a contractor is more skilled than they actually are.
Many freelancers post their works on resources such as Behance, Pinterest, Dribble, ArtStation, and other similar platforms, where they can be easily viewed and downloaded by anyone. Scammers often copy images of the work done by others, compile them into portfolios, and upload them to their Freelancer.com profiles.
The damage is the same as above: you waste your time and resources on someone who never intended to work for you.
Scammers often copy images of the work done by others, compile them into portfolios, and upload them to their Freelancer.com profiles.
Malicious software
Working with remote contractors implies frequent online communication and file exchange. This is something that tech-savvy scammers can use to their advantage. A while after hiring a freelancer, you may receive a message with attached files. The subject often looks like, "Here's what I've done so far, need confirmation" or "Done! Pls review and comment." Suspecting nothing bad (because the contractor's portfolio and testimonials looked great), you open the attached files and…
The scammer gains access to your data.
Viruses can be a real pain in the neck. Your personal and project-related data can be stolen, and your passwords can be hijacked – all this because you launched one small file sent to you by a person from the internet. Often use anti-viruses to check incoming files, and never open .exe files, especially if they were sent to you by people you don't know.
Mimicked contact data
An elegant fraud that exploits the tendency of the human mind to miss out on small discrepancies. A scammer creates a messenger account similar to the one used by a top-rated freelancer, but with a small difference. For example, instead of @JohnSmith, they register as @John-Smith. Then they send you the link to the real freelancer's profile along with the fake contact address. You see the profile, call the scammer, make a prepayment – and they disappear. Smooth.
Ghosting
Sometimes, freelancers can abandon your project when they "don't feel like working on it anymore." Or, when they realize they lack the skill to successfully complete your order. Or, when they receive a prepayment and it dawns on them that they can just take your money and vanish in the wilderness of the internet. Ghosting is a common problem on many crowdsourcing marketplaces, Freelancer included. Which doesn't alleviate the chagrin when you run into a ghost yourself. The best way to fight ghosting is to avoid it.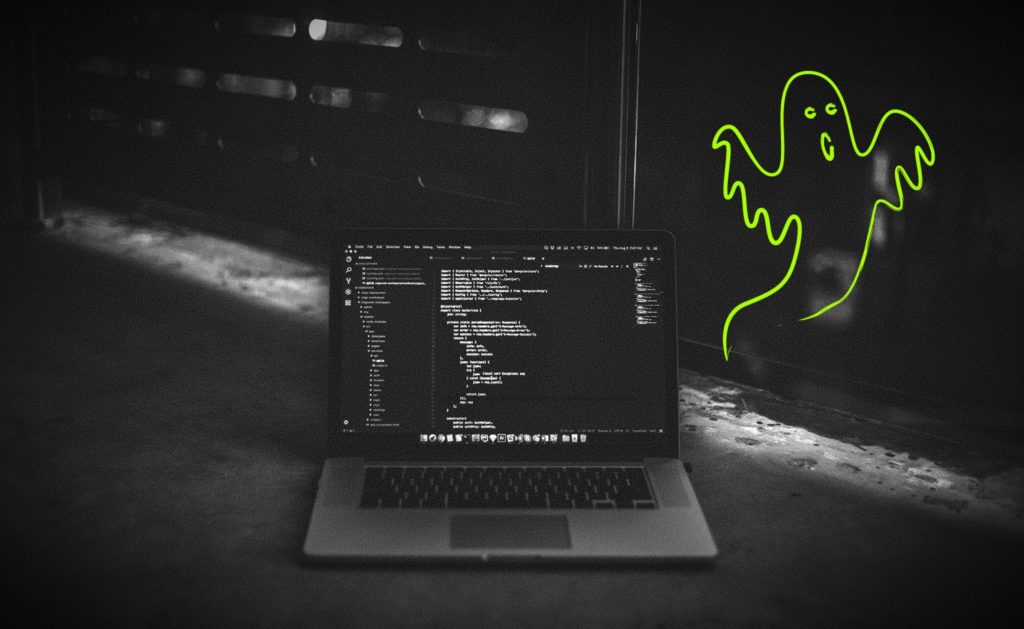 How much does Freelancer cost?
On the Freelancer website, you pay the contractors in milestones. First, you must upload the funds to your account using one of the prepayment methods, and then release them to your freelancer upon job (or milestone) completion.
Freelancer payment options
You can deposit funds using your credit card or bank deposit, as well as Skrill and PayPal. Other Freelancer payment options include:
WebMoney
iDEAL
SOFORT
Giropay
Bancontact
Interac
Dotpay
WeChat Pay
Alipay
UnionPay
Boleto Bancário
Paytm.
The platform also allows contractors to create invoices for external clients. The invoicing option comes with a 5% Freelancer.com fee.
Freelancer prices
Registering, posting jobs, and receiving bids on Freelancer.com is free. When looking for a contractor, you can post either a contest or a project.
The contest allows you to simultaneously receive and review multiple submissions from freelancers. You just need to set up a prize fund before running a contest. The size of your contest budget is up to you. This is a nice way to get a glimpse of the skills of numerous freelancers at once.
The project implies that you post a job description, and contractors start bidding for it. You then choose the pro you feel like working with and hire them for the job. Freelancers work for fixed prices or hourly rates. So, there are no fixed prices on Freelancer.com (except for the membership plans for freelancers, which influence the monthly number of bids, advanced profile customization, and so on).
Freelancer fees
Depending on the type of project you are running, Freelancer.com will charge you with different sums. Typical Freelancer fees look like this:
Fixed price projects will cost you a fee of $3 or 3% of the sum you're paying, whichever is greater.
Hourly projects cost an additional 3% of the sum you pay to a freelancer.
Contests have no fees on them, but you must deposit the prize money to your account before running one.
How to work on Freelancer?
Freelancer bidding
So, we've already mentioned that Freelancer.com relies on bidding when matching clients with contractors. But how exactly does bidding work? How to hire a freelancer on this website?
Here are the steps you need to follow:
Register on Freelancer.com as an employer
Provide job description and budget details in your order and post it
As the contractors registered on Freelancer.com see your order, they'll start bidding. A bid usually includes:
The price a contractor is willing to work for
Delivery deadline
Proposal description (the explanation of why you should hire this particular freelancer)
Project's approximate milestones.
You review the profiles of all the applicants to see whose skills and expertise match your requirements.
Click "Hire me" on the profile of a freelancer you'd like to work with.
Once you select one or several freelancers to work with, you can directly communicate with them onsite.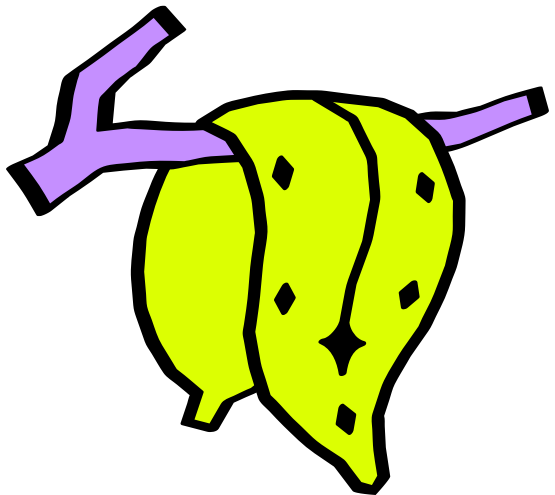 Freelancer time tracker
We were surprised to discover that Freelancer reviews rarely mention one of the best Freelancer features: its specially designed time tracker. The desktop application makes billing more accurate. It allows you to monitor your hired contractor's work hours, review their work remotely, and quickly exchange comments on the project.
Safety measures
NDA projects
If you want to keep your project details private, you can choose the NDA Project option when placing an order. Any freelancer bidding for it will first have to accept the non-disclosure agreement. Freelancer.com does provide default NDAs, but to be on the safe side you'd get some legal advice. Keep in mind that the NDA Project description will still be visible to all contractors.
Personal communication
Whenever possible, try to contact the freelancer you're planning to hire in person. A quick video call via Skype or Google Hangouts can solve a bunch of problems at once:
You'll make sure you're dealing with a real person
You'll weed out scammers, as they prefer anonymity
You'll be able to make up your mind about the candidate. Often, simply browsing one's portfolio and testimonials is not enough to figure out what a person is like at work. A live interview can help you notice small details in a candidate's behavior and temper that can make working with them either a pleasure or an ordeal.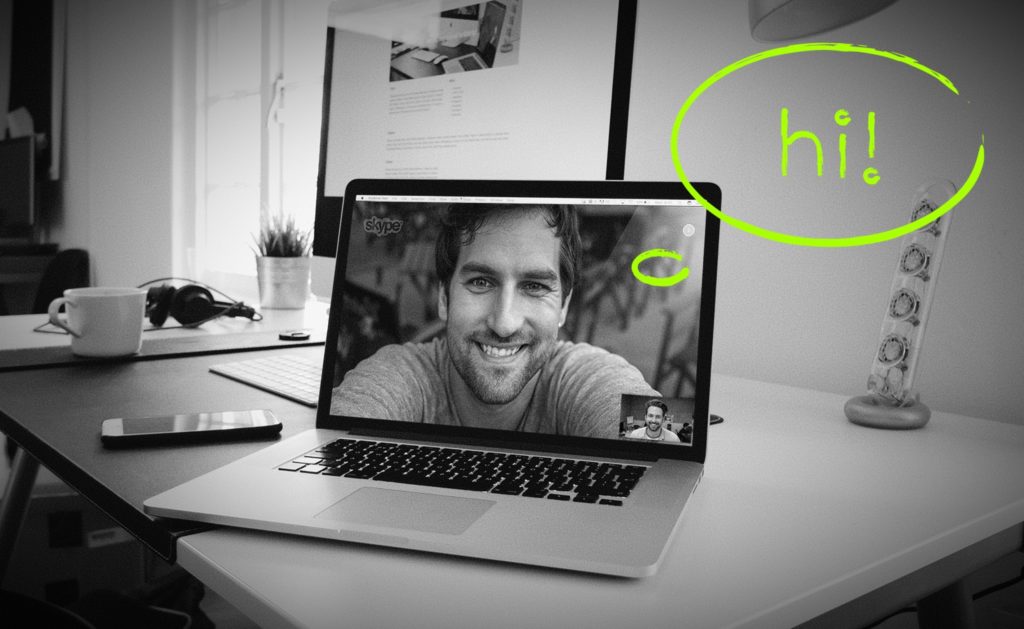 Onsite payments
Freelancer.com provides all means necessary to transfer money for the completed order to a contractor. If they ask you to process a payment using third-party services not used by the platform, better treat it as a warning sign.
What to pay attention to
In our Freelancer review, we've tried to cover some typical red flags that you should watch out for when hiring a particular contractor.
Requests for full upfront payments
Professionals often ask for prepayment. For a freelancer, it is a necessary part of the job and a guarantee that a client is willing to pay. For you, it is an investment in the quality of the work your hired contractor is doing.
It is okay when a freelancer asks you about a 50% prepayment (although typically they prefer getting paid in milestones). But, if a guy you found online is like, "Hey, would you mind paying me in full before I work on your order?" it is a big warning sign for you.
Complaints on "high fees" followed by off-site payment requests
Yes, Freelancer.com charges contractors with fees on every order they work on. Professionals agree to this when they register on the platform. So, if someone asks you to process the payment elsewhere, this is at least cheating. Or worse, it could be a scam or phishing attempt. Don't get fooled by it.
Identity verification requests
There are hundreds of stories about unscrupulous customers who delay payments for completed orders or never pay a contractor they hired. Hiding behind such stories, some contractors can ask you to "provide your credentials" or to "verify your ID and payment information" to "make sure you won't fool them."
Well, their mistrust is their problem, not yours. Freelancer.com is a place where customers and contractors meet for mutual benefit. There is always some risk involved (and that's why we like non-bidding platforms with vetting more). But, this is what milestone payments are for, this is why you can review freelancers' portfolios and testimonials in the first place
Never provide any personal, financial, or ID info to people from the internet.
Flat refusal of a live interview
A person desperately hiding behind online anonymity probably has something to hide. Maybe they are a scammer afraid of disclosure, maybe not. But, when you are the party with an important to-do project and a tight budget, you cannot afford to take unnecessary risks.
Empty profiles that lack credible data
Photos, phone numbers, emails, Skype addresses – freelancers add these credentials to their profiles to signalize you that they are real and can be trusted. If you can't see any, it's probably better to skip this particular contractor.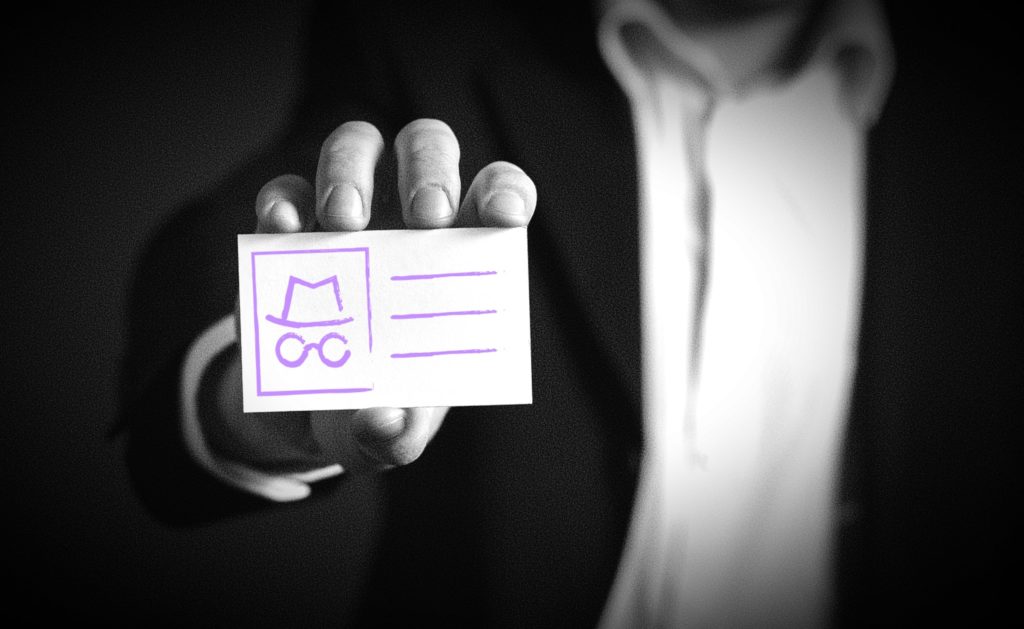 What successful Freelancer job postings look like
Write a concise but clear job title
Titles like "Need help with website ASAP!!!!!1" or "Need a coder" tell freelancers nothing about the nature of the job. Having to review dozens of Freelancer jobs on a daily basis, contractors usually scan titles in the first place. If yours doesn't look promising, why would they want to apply to it?
"Need a front-end dev for WordPress setup" looks a bit better, doesn't it?
Use categories
Freelancer.com has a huge variety of all kinds of filters and categories that job postings fall under. When posting a job, make sure you specify the related category and skillsets, so that contractors could preliminarily assess whether their expertise matches your requirements.
Provide detailed description
You don't have to disclose all the project data, but rather provide candidates with the overall context: what you're working on, what you want them to do, and when, what are the project-related problems you've been facing. Also, if you have any references, use the "Upload files" section to give applicants a better picture.
Specify your budget and project type
Hopefully, you've planned your project expenses in advance, because this is probably the most crucial info for any contractor on Freelancer.com.
To get it all even more transparent, we've compiled a comprehensive table of pros and cons.
Freelancer pros and cons

One of the largest crowdsourcing platforms in the world, Freelancer houses independent contractors of all possible professions. Whatever skill sets you're looking for, you'll find them here.
Freelancer is a bidding platform. Your job posting will probably gather a hundred applicants, and you'll have to manually review their profiles to choose the one most suitable for the job. Which is frustrating and time consuming.

Lots of payment methods, not just PayPal.
Although Freelancer does have security measures, there are still thousands of scammers operating on the platform. Running into one can be a really unpleasant experience, trust us.

Low fees for customers. Freelancers often complain about how the platform rips them off, but you probably won't feel it.
Freelancer has a legendarily slow and unhelpful support team.

Affordable prices. Many contractors on Freelancer work for reasonable hourly/fixed rates. In theory, you could hire Einstein for pennies here.
Many contractors exaggerate their skills and experience to get the job: Freelancer.com doesn't have real means to ensure the expertise and professionalism of the contractors working on the platform.

The time tracker and NDA projects. These are two great options many other crowdsourcing platforms lack, since they allow you to keep your data and money safe.
If a contractor ghosts you or decides to abandon the project, you cannot prevent that.
Freelancer alternatives
To make our review even more visual and scientific, we've decided to sum up the brief information on Freelancer's benefits and the benefits of its key competitors in a concise table. It can show you what sites like Freelancer you can use for the job search.
For those wishing to delve into a full-fledged comparison of the largest freelance marketplaces, we've written a comprehensive guide about Freelancer alternatives.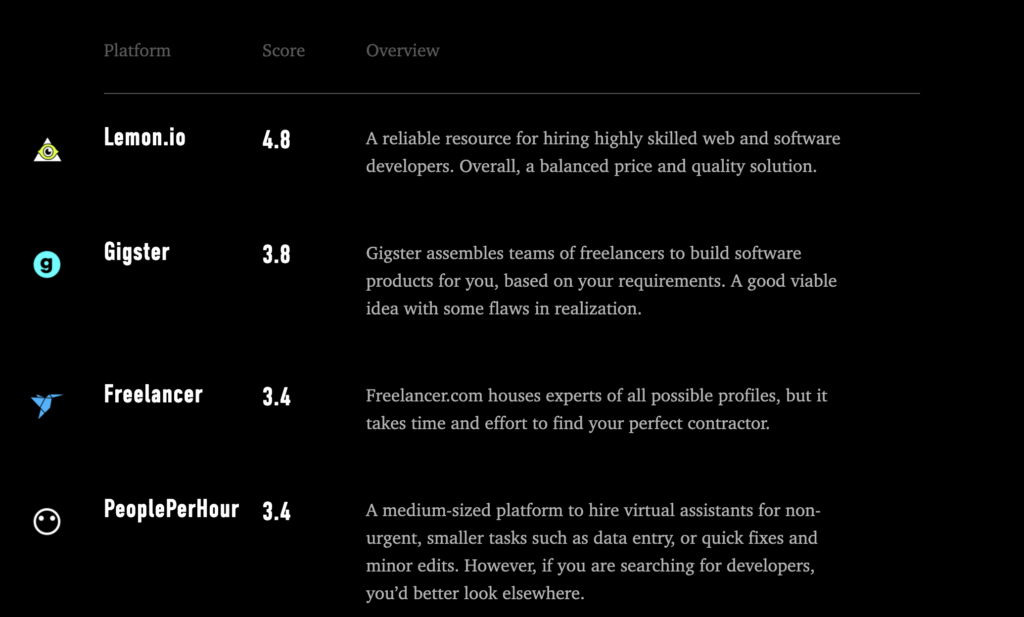 Conclusion
So, is Freelancer legitimate?
Yes. Freelaner.com is a decent platform for hiring independent contractors for all kinds of jobs. It offers a variety of payment options, making payments a breeze. It allows beginners to kickstart their careers. It gives clients access to thousands of candidates ready to start working on their projects immediately.
It does have certain limitations, though – especially compared to non-bidding platforms such as Lemon.io.
Thus, since Freelancer is a non-bidding platform, there is no vetting. And so, you end up hiring freelancers or looking for your next gig blindly, using your gut feeling and customer feedback, not knowing how genuine it really is.
Among popular complaint among its users is the lack of support. Multitudes of reviews show that Freelancer users often see little to no help when facing a tough situation on the platform, which is quite common with giant non-bidding marketplaces with millions of users. On the contrary, thanks to being a smaller operation, Lemon.io can respond to customer requests within the shortest time.
Another common complaint from Freelancer users is that their accounts get suspended with no warning. Users feel vulnerable and unprotected, and for a good reason.
Therefore, while we believe that Freelancer is legit, we do think that marketplaces of vetted developers like Lemon.io are often a better choice.