Upwork Review. How Legit Is Upwork?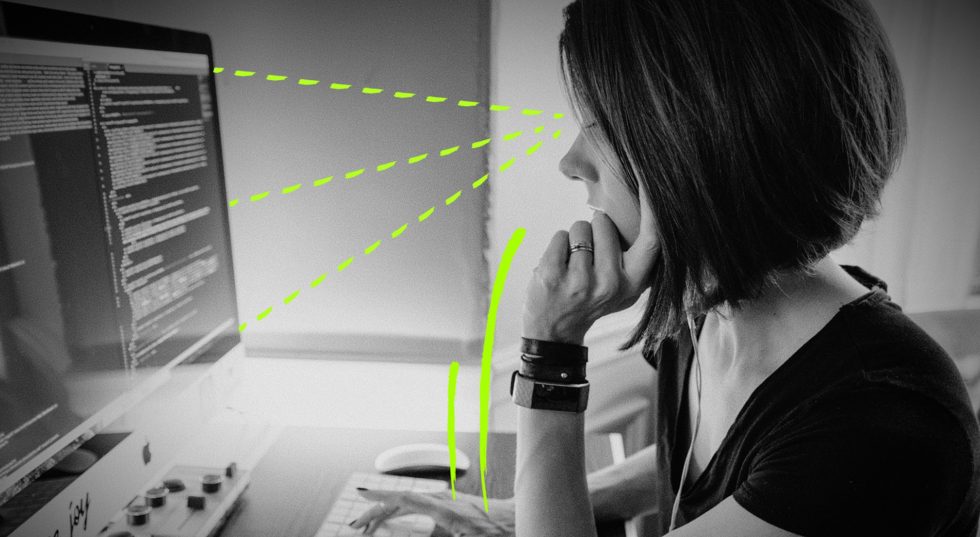 Upwork reviews from real users. Everything about fees, customer experience and proposals in one article — read before you start using Upwork!
What is Upwork?
Upwork is one of the oldest and most popular freelance marketplaces that connects millions of employers and independent contractors from all over the world.
Before the huge M&A deal in 2015 Upwork was known as two different freelance platforms: eLance and oDesk.
Upwork is the perfect example of what the modern market of freelance marketplaces calls a «generic bidding marketplace». And although this model proves to be popular for some, throughout the years both freelancers who get jobs from Upwork and clients who want to hire remote or part-time employees have discovered that it also has some flows. In this article, we aim to point out both pros & cons of Upwork, show you the real Upwork reviews gathered from all over the web, and give you all the information necessary to answer this question for yourself: «Is Upwork worth it or should I find a better alternative?»
How Upwork works
Upwork is a generic bidding freelance marketplace of non-vetted freelancers.
Whew! Sounds complex, right? Let's translate that definition to human language.
So, Upwork website is a freelance marketplace — this means they serve as a place where employers, who need to hire someone to do work for them, can find the independent contractors looking for jobs.
Upwork freelancers can do any kind of work that can be done remotely — there are no other limits. That makes Upwork a generic freelance platform. Some of the platforms on the market today are specialized, meaning that they only work with one or several types of freelancers. For example, Lemon.io that only works with developers or 99designs that only offers designers.
Upwork freelancers can do any kind of work that can be done remotely — there are no other limits.
The word «bidding» means that Upwork works just like any free market: the sellers can set any prices they find to be fair, and the buyers get to choose the best price offers. In other words, there's no «Upwork pricing»: you're free to set any price range for the project you find fit and fair.
For example, if you want to hire a freelance developer to create a mobile app, you will post a task on Upwork along with your project description and requirements for the candidates who'd want to apply for the task.
This task can be visible to all the freelance developers on Upwork who are currently looking for work. If your project description interests someone, that person can send you a proposal. Upwork proposals usually will contain some information about the person applying, why they'd be a good fit for the job, and, most importantly, the bid.
Bids can be either an hourly rate the freelancer would be ready to work on or a fixed price for the entire project — whatever suits the task best.
Since Upwork freelancers significantly outnumber the clients, chances are you will be getting many different bids ranging from incredibly low to unbelievably high ones. And according to many Upwork reviews, such a system can make the hiring process on Upwork quite frustrating.
And finally, "non-vetted" means that Upwork reviews the applications of freelancers who want to join their marketplace just from a standpoint of whether they have enough professionals in that field represented on their platform or not. Upwork doesn't have any special vetting procedures or tests that prove that the person joining the platform is indeed a professional who has the according experience and skills.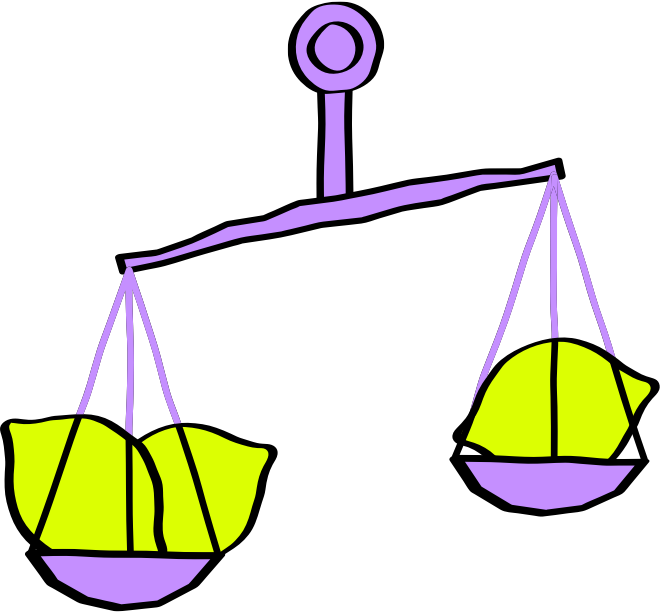 Upwork Pros & Cons
Before we start digging into some dirty underwear, let's agree on the following: eLance and oDesk were one of the first companies that have proven that freelance marketplaces were something the global economy was ready for.
The merger of these two companies has made it possible to build the Upwork community the way it is today and has brought freelancing to an entirely different level. The fact that Upwork gives millions of freelancers across the globe reach out directly to the clients has allowed them to become a publicly held company through the Upwork IPO in 2018 (according to Upwork Crunchbase page, the company valuation at IPO equaled $1.6 billion).
But despite all the good Upwork has brought to the world, the market of freelance platforms has changed. Today's freelancing community has higher expectations and demands, and, unfortunately, Upwork can't keep up with all of them.
Upwork Pros
Most popular freelance platform
Upwork website is probably the first place people go when they need to hire freelancers. Top choice for many, the platform attracts both the best and the worst world's freelancers of all professions. According to the Upwork wiki page, the platform has over 5 million registered client accounts and over 12 million active freelancers. Insane!
Whoever you're looking to hire — virtual assistants, copywriters, marketing or financial experts, lawyers, developers, designers — Upwork freelancers come in all shapes, sizes, and professions. Some reviews come from people who have built their entire teams with people they've found on the platform. This makes Upwork legit for those who want everything in one package.
As we've pointed out earlier on, the bidding system allows freelancers to compete for the orders through Upwork proposals they send out to the clients whose projects they are interested in. Since there are no set limits regarding the hourly rates, freelancers decide which bids to place on their own. Some of them decide to compete through damping which generally lowers the pricing range seen on the platform. Unfortunately, this same thing makes it unreasonable to get jobs from Upwork for freelancers with higher skill levels.
Every Upwork payment goes through Escrow. Once you agree on all the terms of the contract with the freelancer you've decided to hire, and ready to start working with them, you will be charged. But the money is going to be held on the intermediary account up until your freelancer delivers the complete task or reports on the milestone, and you approve the job as "done". Only then, your payment is released to the contractor. In the worst-case scenario, if the person you've hired doesn't deliver or doesn't meet the requirements you've set, you can refuse to accept the task and claim your money back.
Upwork Cons
Upwork is a highly competitive marketplace. According to available stats, the number of freelancers on the website exceeds the count of active clients at least 3 times. As we all know, competition is a good thing — it promotes both higher quality and lower prices for the buyers. But, as we've seen over the years, the clash between the freelancers from the United States and those who come from countries with much lower costs of living, has created a situation with two major problems: the insurmountable entry barrier for new freelancers and dumping.
The latter has become a real problem of the bidding freelance platforms like Upwork: the freelancers with higher professional skills have left the website for good since they wouldn't want to compete with the less qualified contractors who won the projects over by bidding much lower rates, and that has caused an overall decrease of the Upwork job success rate and quality.
Upwork reviews are filled with the unfortunate stories written by the former customers who have been scammed. This happens due to the fact that freelancers only have to go through basic verifications which don't include any background checks or vetting procedures. This leaves every employer questioning "Is Upwork safe, or are there better options?".
As a client, you can never be sure who you hire from this platform. Anyone can fill out and send an Upwork proposal for the order they are interested in, and there are basically no professional requirements they have to meet, and no way to prove the person you want to hire is qualified for the job. Of course, you can spend some time to vet them on your own: closely examine their Upwork profile, read the feedback from their previous customers, interview them, etc. But why bother if you could just trust this entire process to freelance platforms which do that for you and have much more experience?
Platform's customer support team and their inability to solve any complex issues their clients' encounter is one of the most popular complaints seen through almost every negative Upwork review. They are slow to provide feedback, they rarely show flexibility and desire to involve in your problem, and, worst of all, they seem to believe in one thing only: the house always wins.
So, if you're counting on them taking your side, maybe it's time to lower your expectations.

Real User Upwork Reviews
No one knows more about a business than its customers. That's why make sure to gather the best and the worst reviews of Upwork from all over the internet, so you could finally answer that eternal «Is Upwork legit or not?».
And since the website combines two entirely different user experiences as a marketplace, we are going to show you Upwork reviews from both freelancers' and employers' points of view. Buckle up.
Upwork Freelancer Reviews
Best Upwork Reviews from Freelancers
Great opportunity for homemakers
As many other Upwork freelancers state, the side gigs they find on the website are perfect for making some extra cash for anyone who can't commit to a 9-to-5 office job: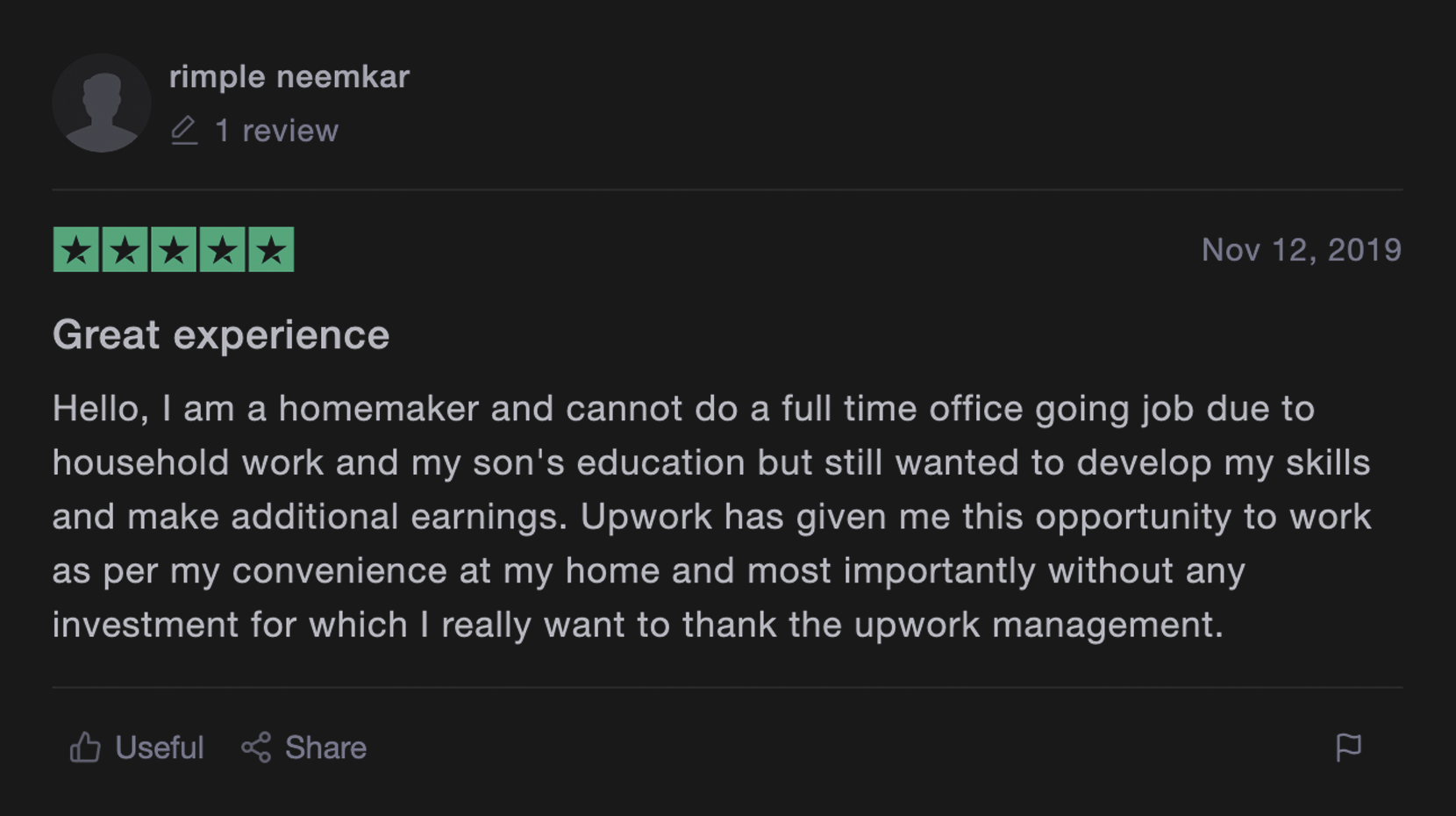 Career-starting point
If you're patient enough, it may work out for you perfectly fine even if you've had little to no previous experience: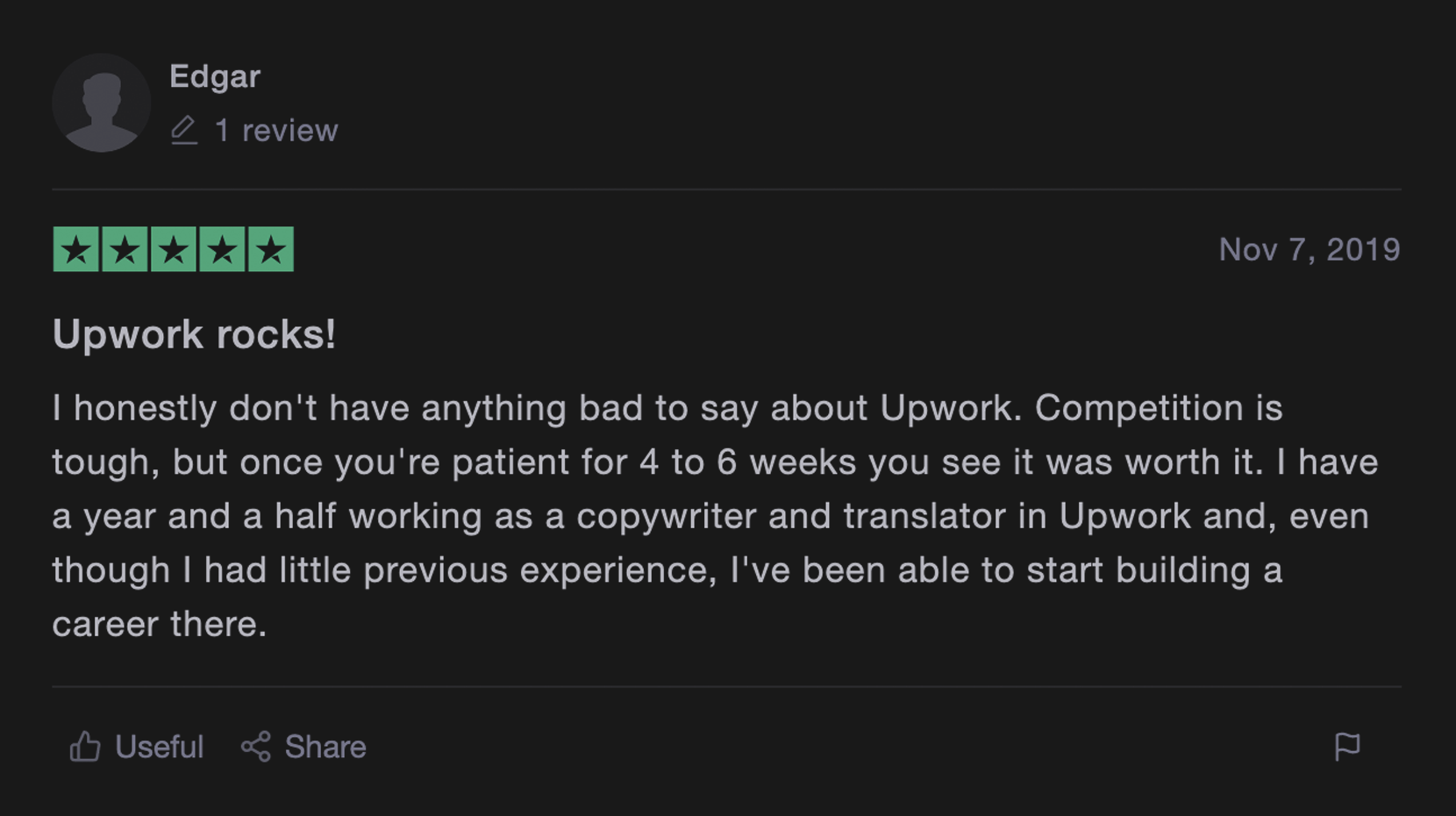 User-friendly interface and payment protection
This Upwork review sets it straight: finding a gig on this website may not be that easy, but when you do, it's worth the effort.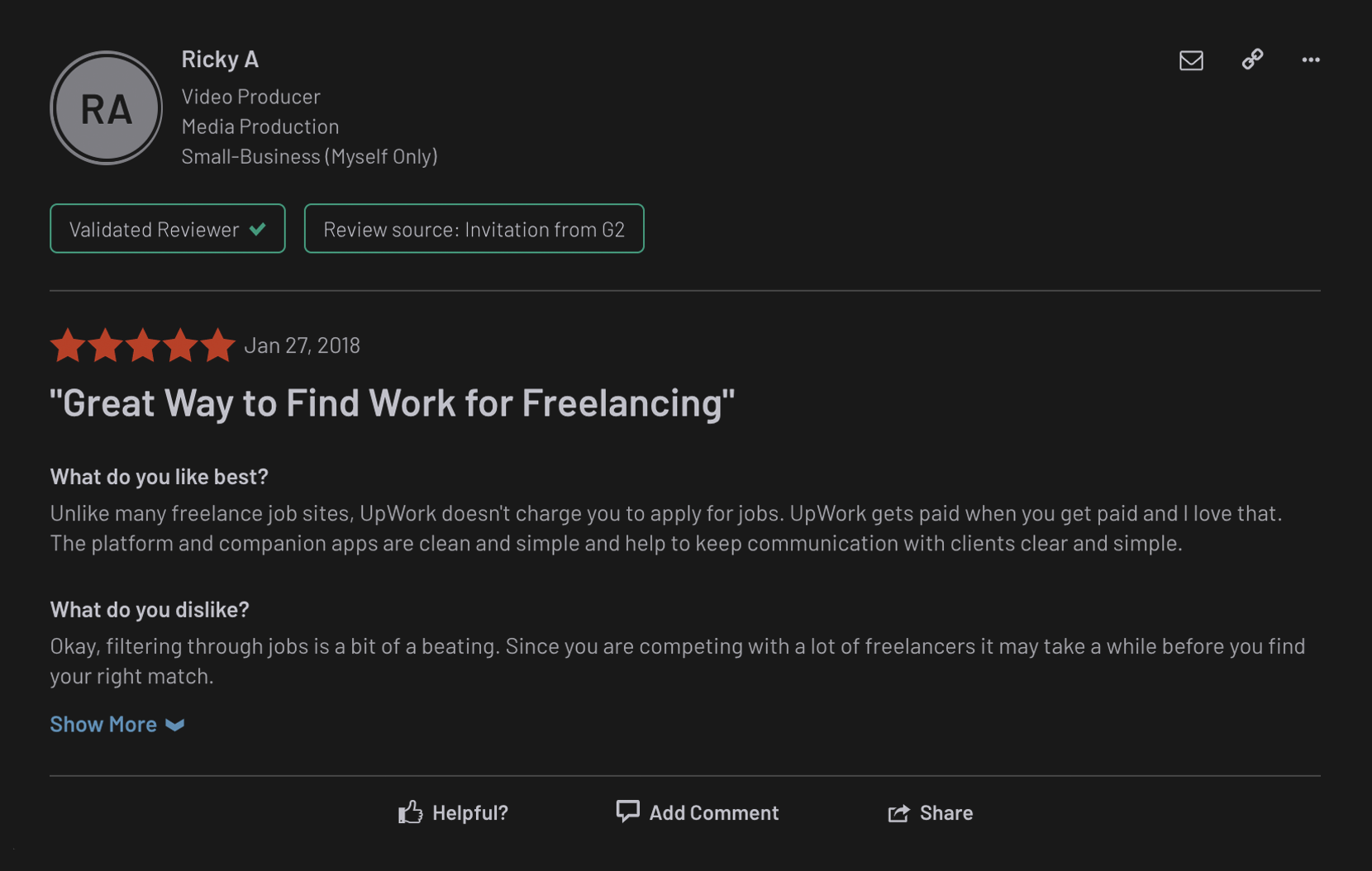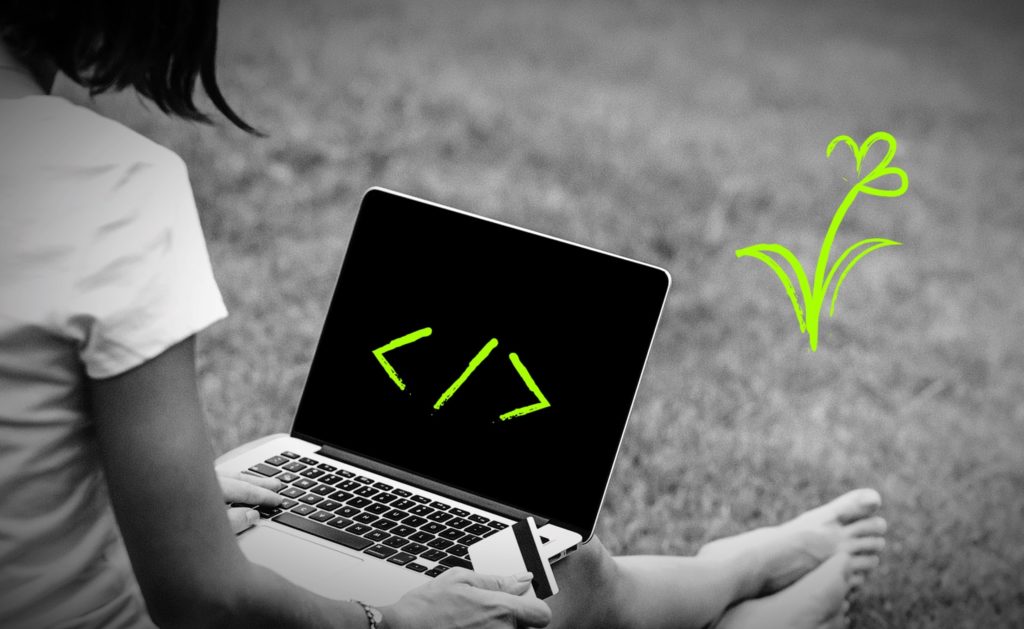 Worst Upwork Reviews from Freelancers
On the contrary, not all freelancers are happy about their experience with Upwork. Some of them have an entirely different outlook on this platform's strengths and weaknesses.
Upwork connects — you can buy them, but can you keep them?
This freelance developer says "Good luck with that" after his account with the prepaid connects (the credits needed to apply for projects) gets suspended: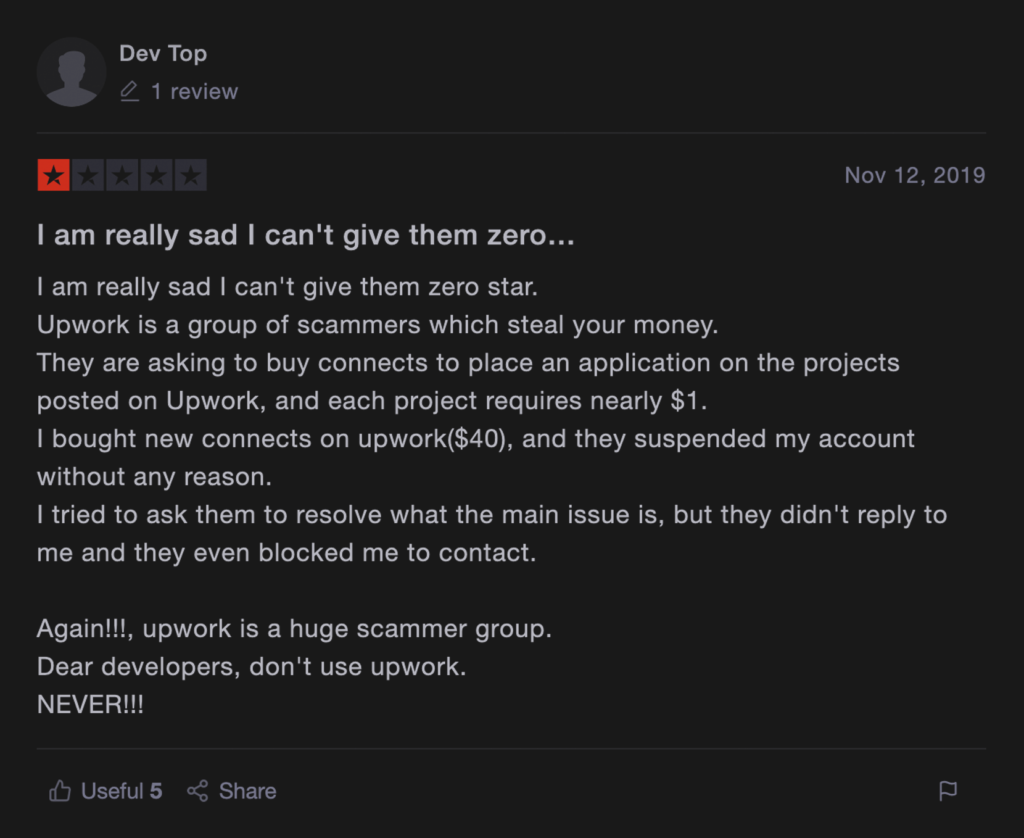 Random identity checks & too much private info
One of the most common complaints seen on review platforms like Trustpilot and G2 Crowd state that in an attempt to fight the scammers Upwork has started to perform random identity checks requesting freelancers to provide too much personal information. And even if you do provide all your IDs, photos, and your mother's first dog name, there are still no guarantees your account won't get suspended with no reason: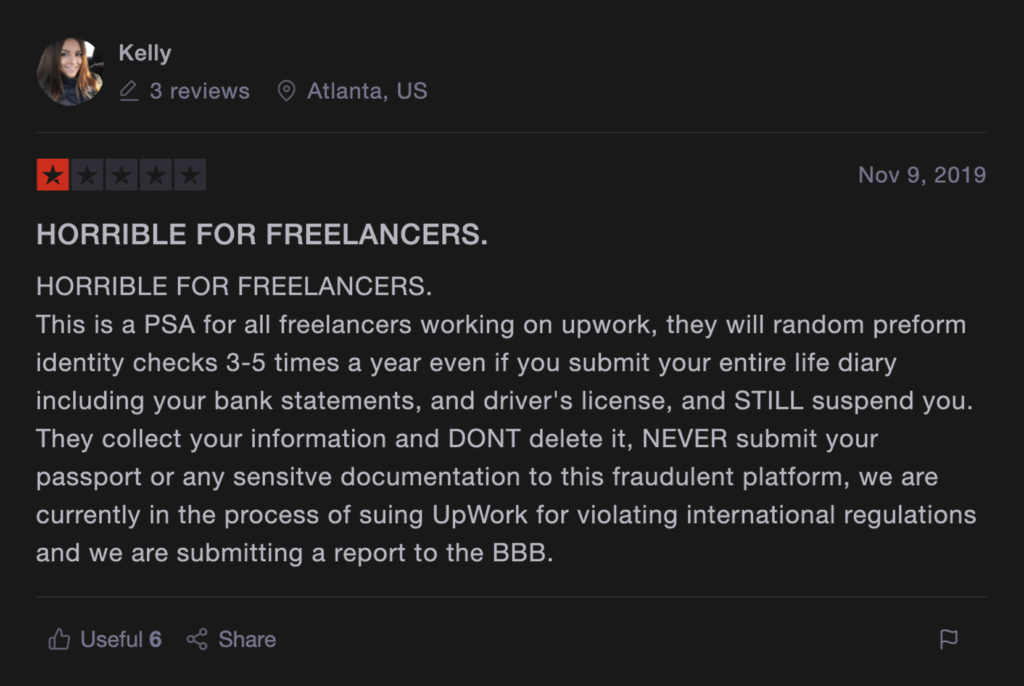 Harsh competition for low-paid jobs
This freelance platform is the perfect place for those who can afford wasting their time and money competing for the jobs that pay little to nothing: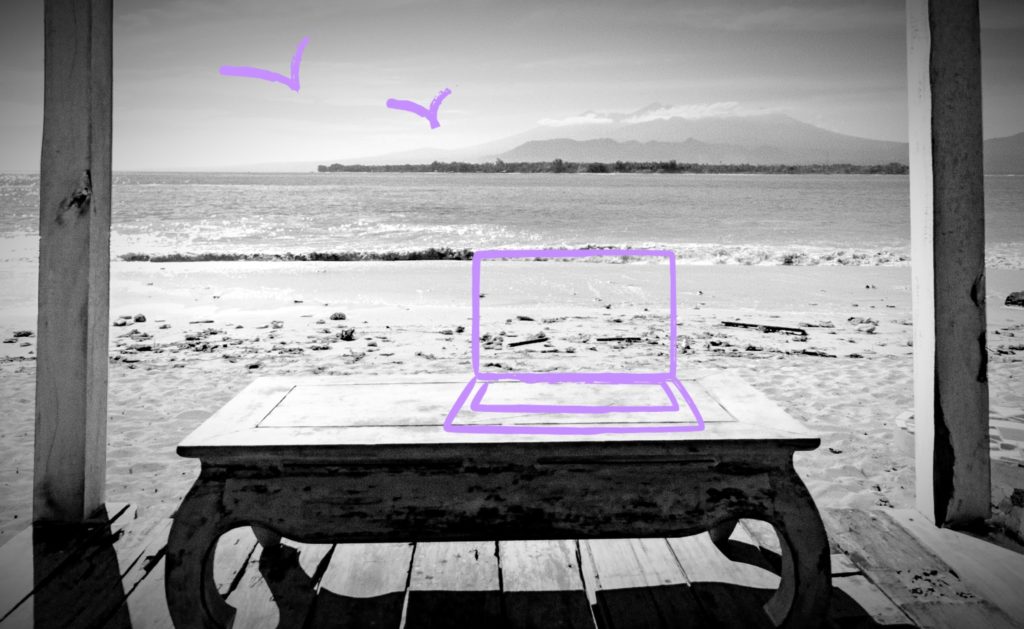 Clients: Is Upwork Good?
But let's hear out the other side too! Maybe the opinions about this company are controversial only among the freelancers?
(Spoiler alert: they are not)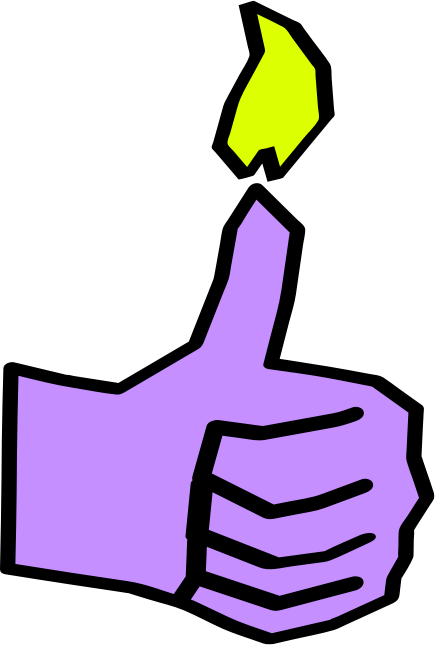 Best Upwork Reviews from Clients
International labour at your fingertips
It's true: if you're looking to hire an entire team with different skill-sets and you don't want to limit yourself with geography, Upwork is one of the best places to look at: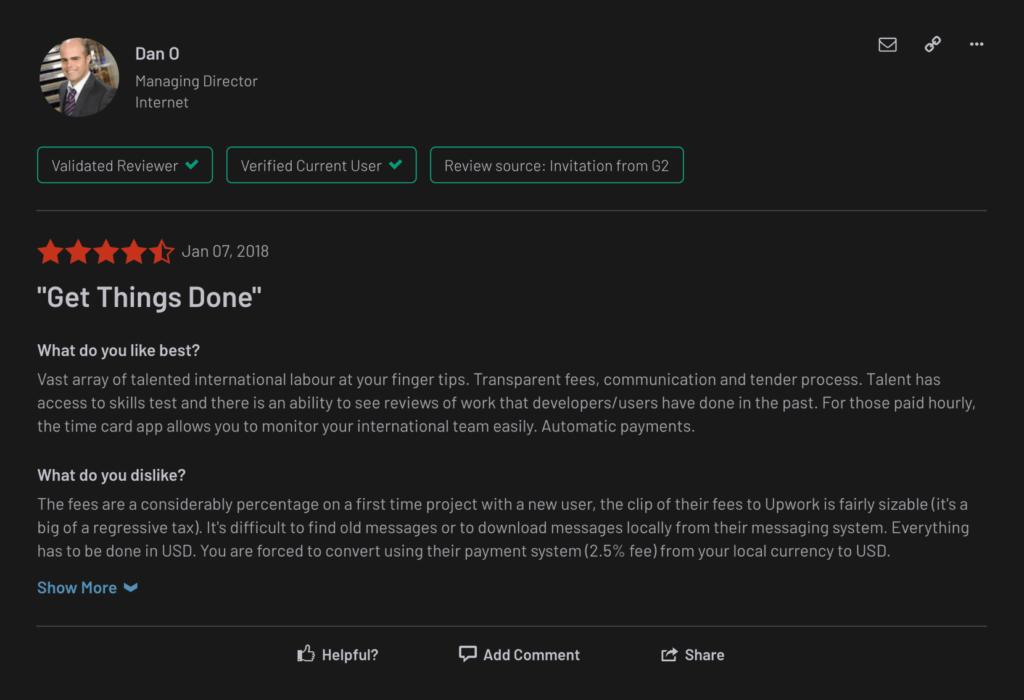 Affordable contractors from all over the world
Or, as we would put it: one man's pain is another man's pleasure. Low-paid gigs are bad news for freelancers, but not for those who hire them: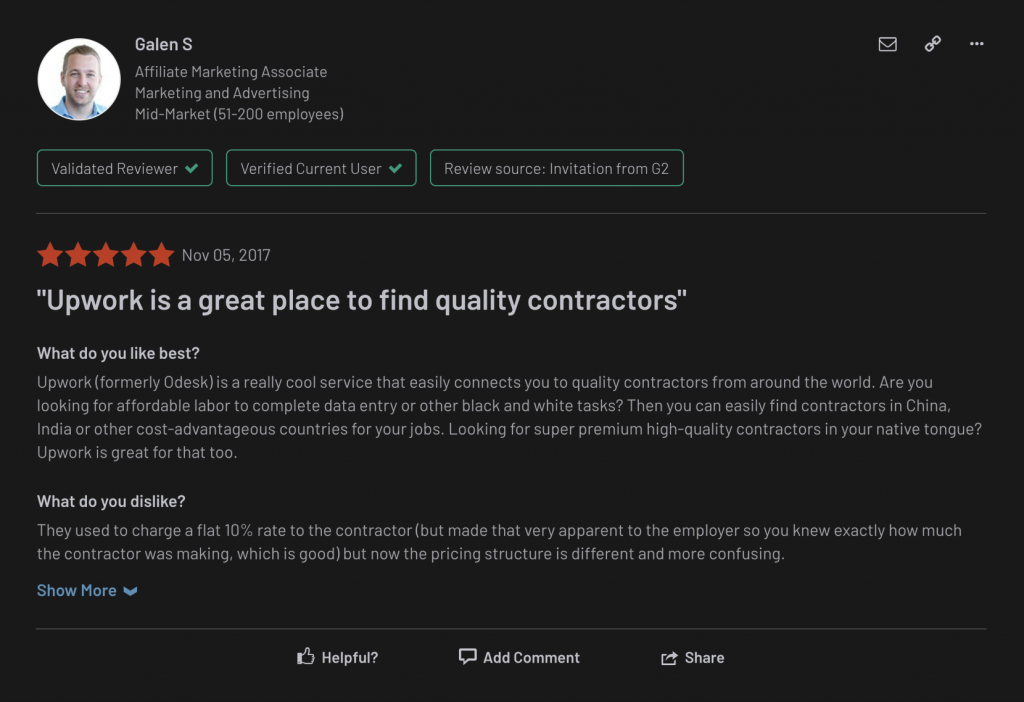 Worst Upwork Customer Reviews
Blackmailing Upwork Scam
Probably, the biggest fear of any business that hires freelance developers is to find out that your data became vulnerable to hacker attacks and get blackmailed. Unfortunately, this is exactly what's happened to this reviewer from Trustpilot when they hired an Upwork developer: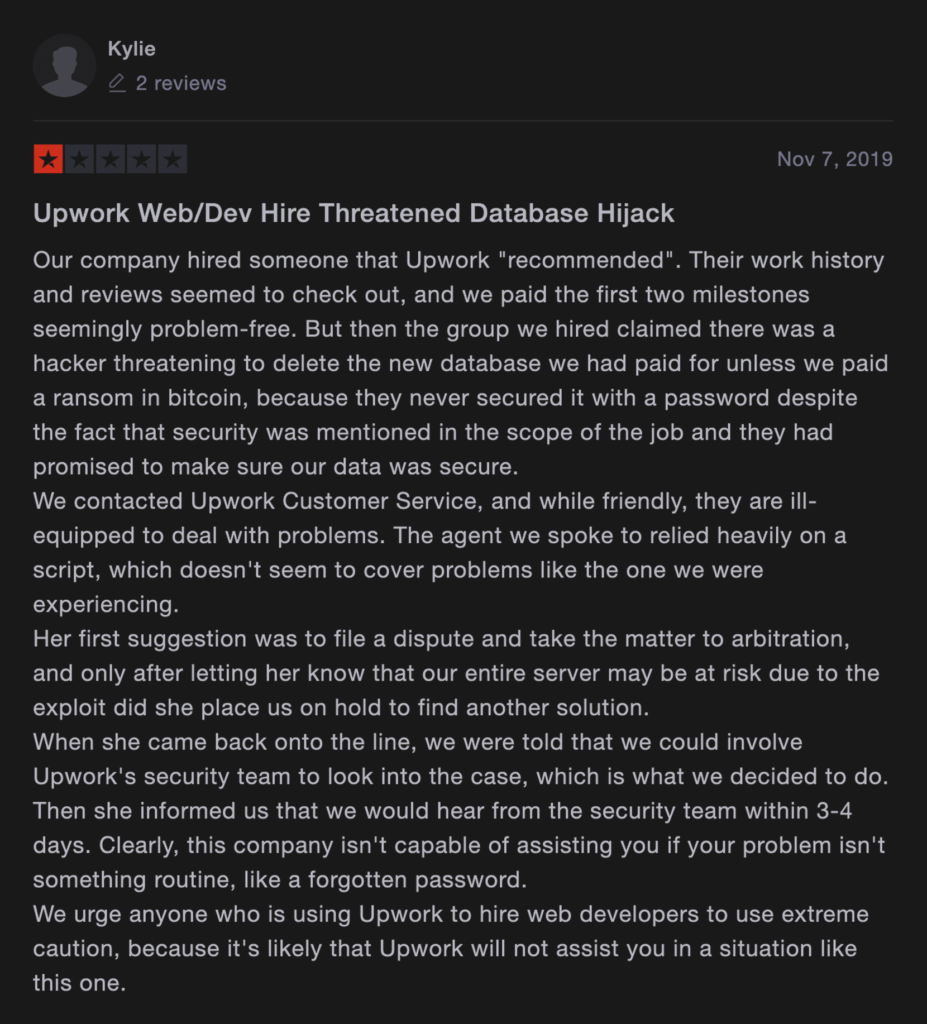 This case is exactly why we recommend looking at some Upwork alternatives to anyone who is looking specifically for freelance developers.
Upwork Customer Support is terrible
If you miss those cold-hearted one-word messages from your high school crush who never bothered to pick up the phone when you called, you may enjoy trying to reach out to Upwork customer support: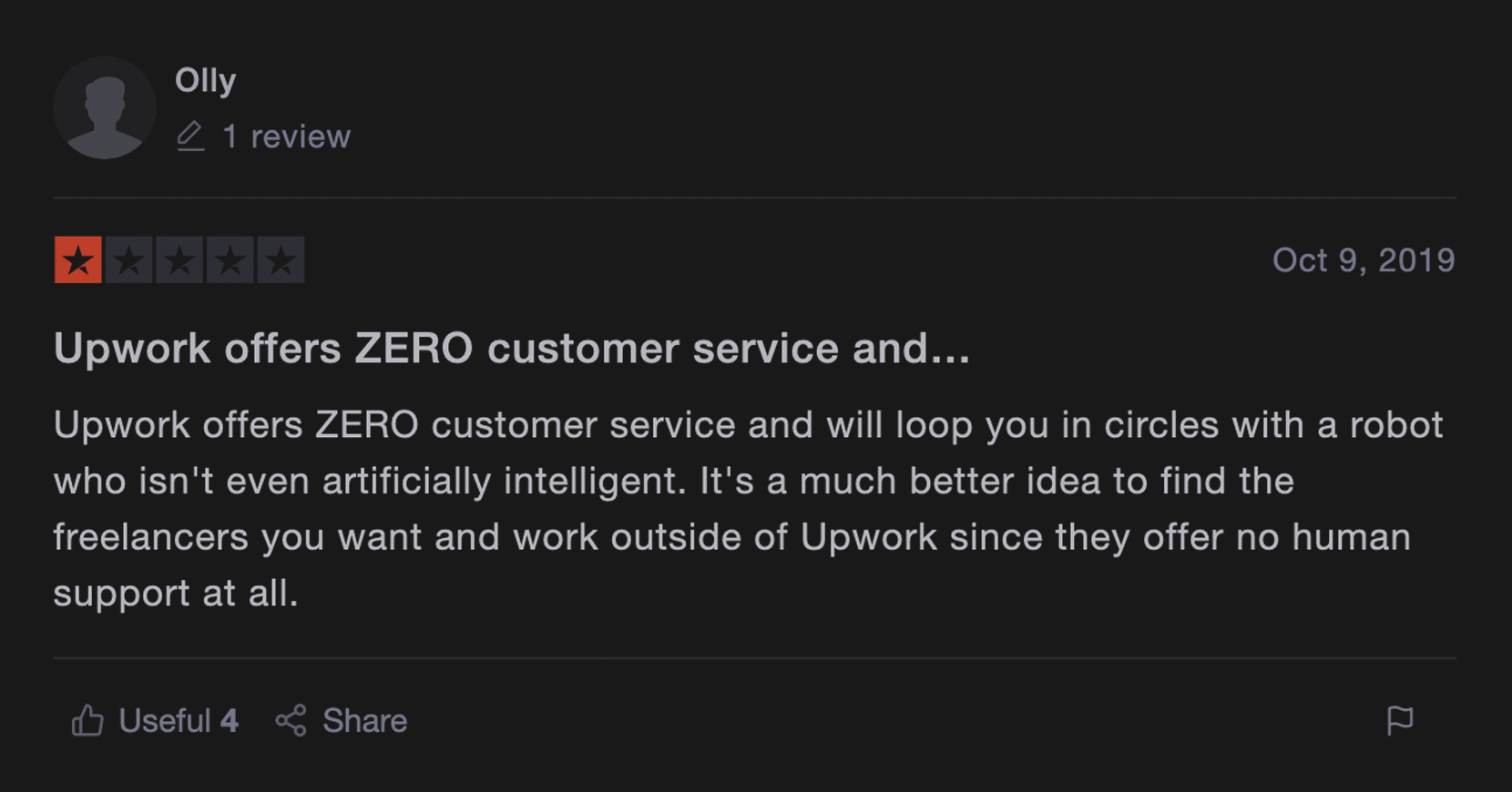 Wave goodbye to your $10 000
As we've said before, this website may be a perfect place to find someone to complete your small tasks and take some workload off your shoulders, but if you're hiring for something bigger — you may want to rethink your decision.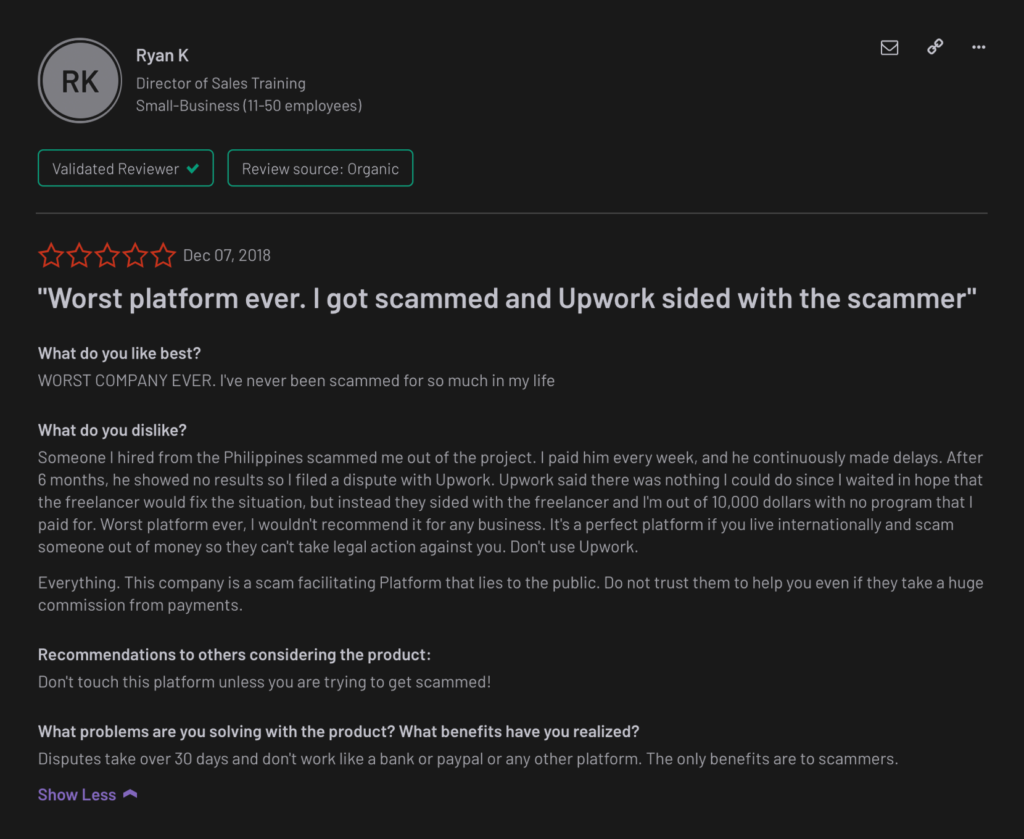 Upwork Reviews on Social Media
Upwork Reddit Reviews
First of all, we wanted you to know that this was our favorite part of the article to research.
Upwork reviews on Reddit point out all the same weak spots and praise the same advantages of working and hiring on Upwork: bad customer support, low rates, a huge variety of jobs and freelancers' profiles to choose from.
So we've gathered the ones that represent the crowd moods the most:
This sudden realization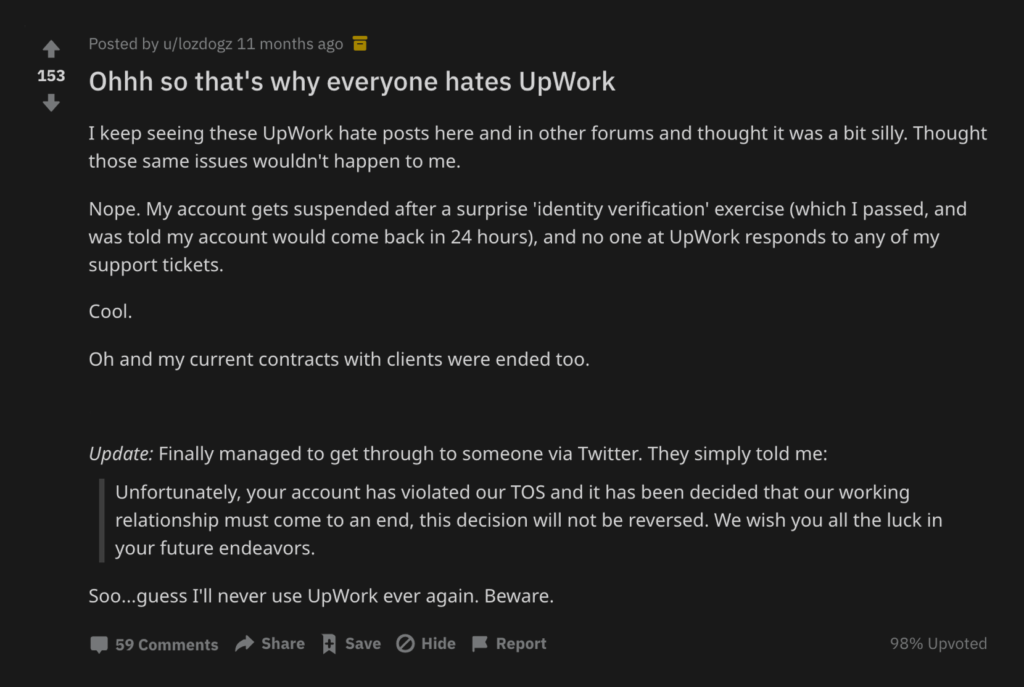 All the good employees gone to the vetted freelance platforms

Upwork breeds more Upwork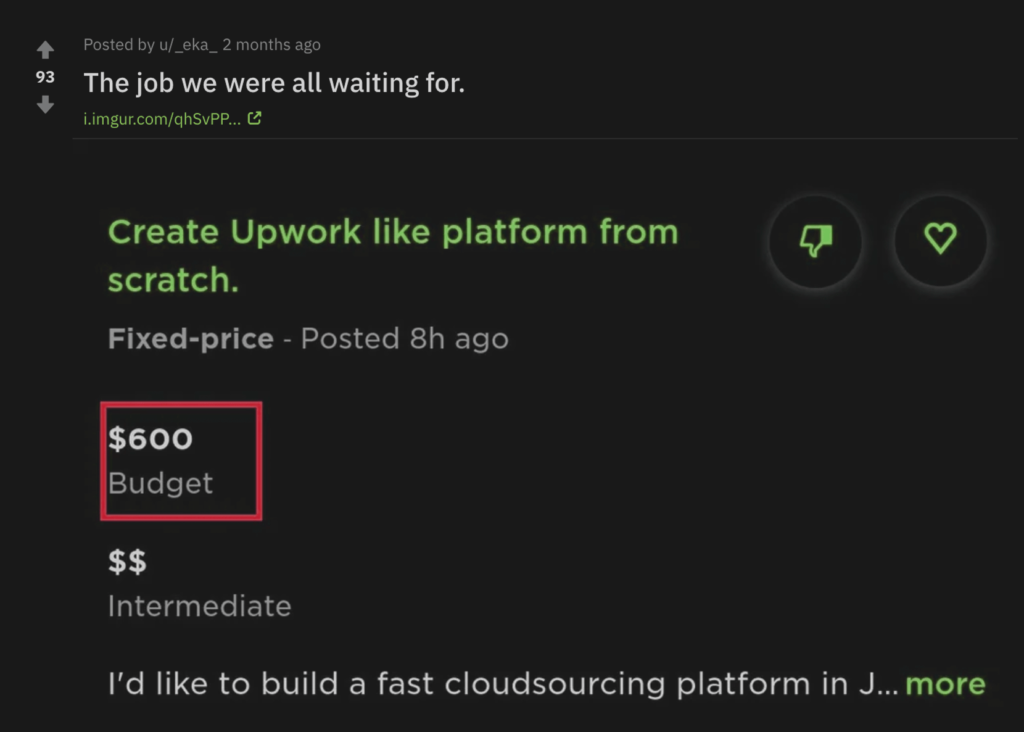 Why order an Upwork for $600 when developing another Netflix is 12 times cheaper?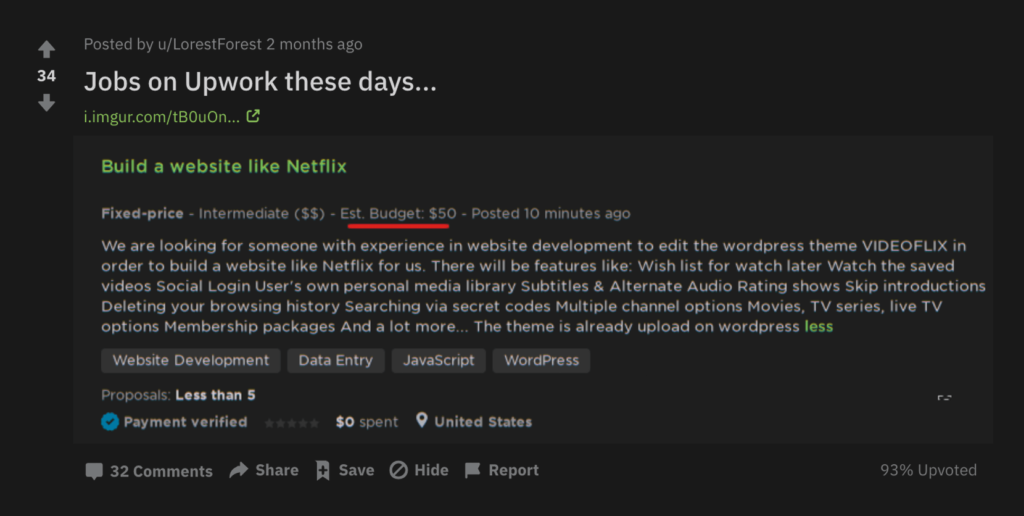 Ethical jobs for ethical workers!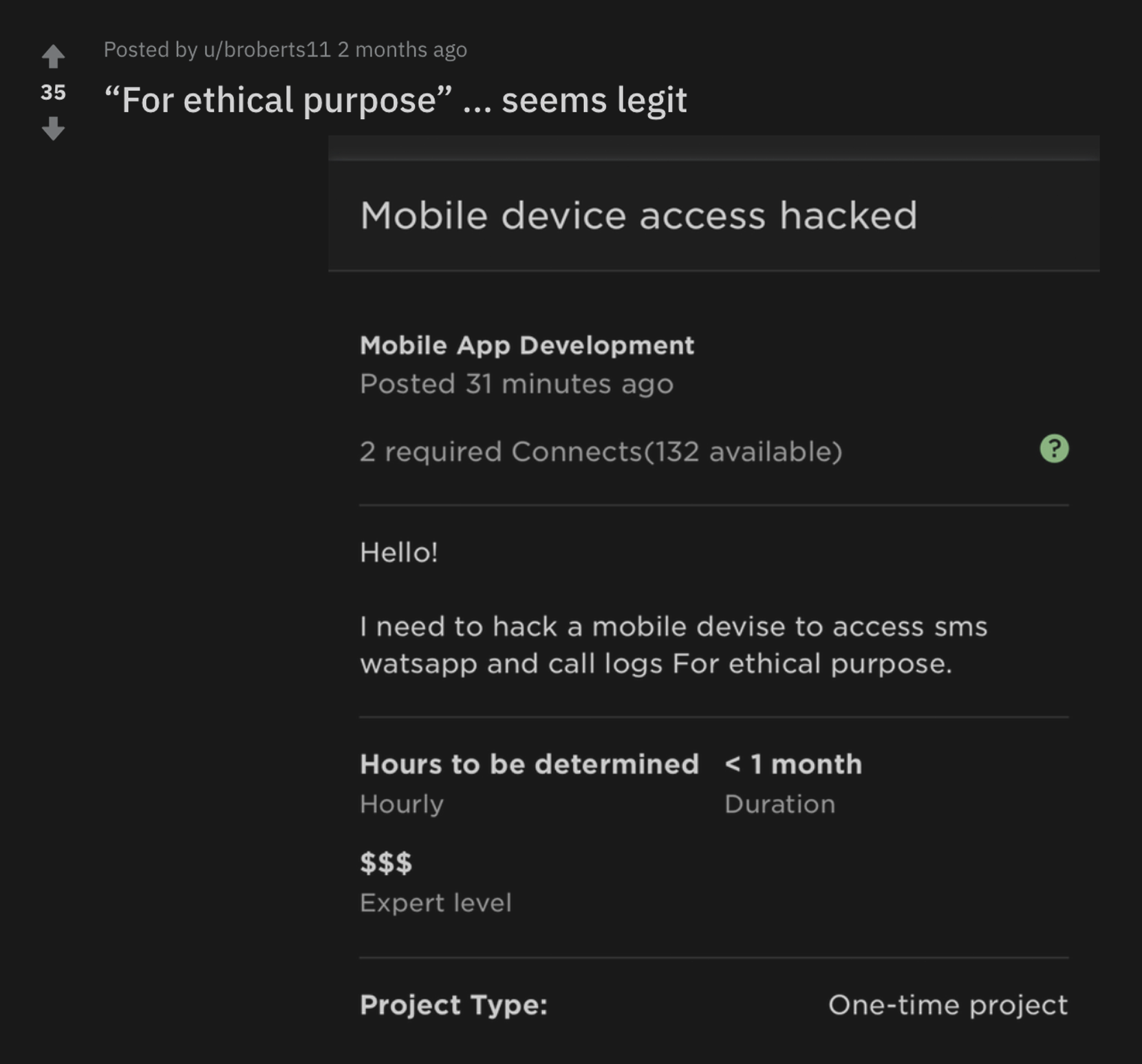 For more Reddit Upwork reviews, we suggest reading this thread.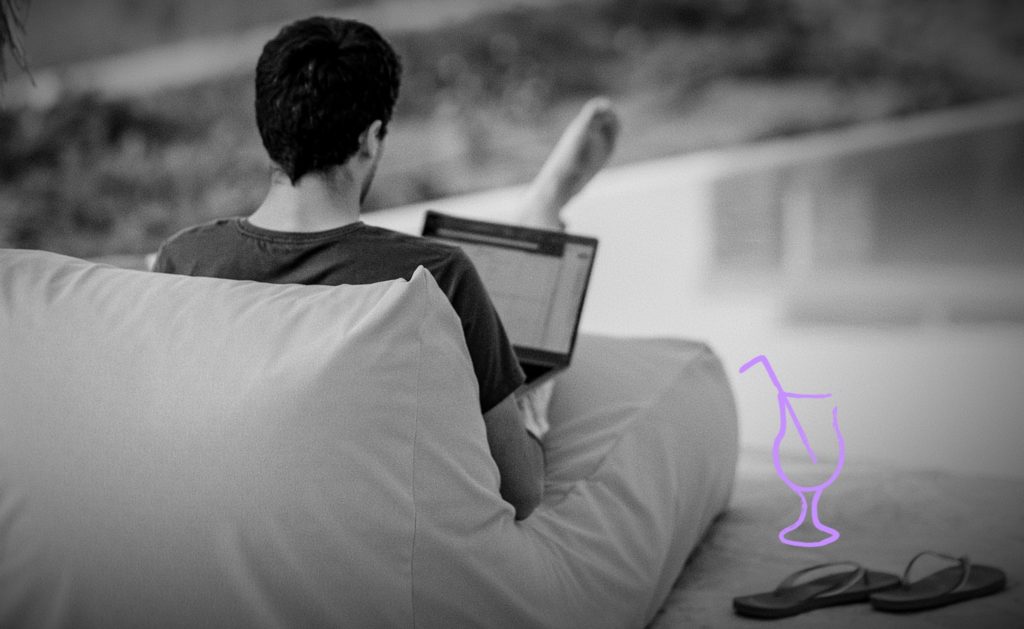 Upwork Twitter Reviews
While researching reviews on other websites, we've noticed many users say that Twitter is often the only way to get Upwork customer support team to notice your requests. So we've decided to take a look at this social network as well. And here are some of the most recent tweets we've found:
Another Upwork scams alert

A tweet about how easy it is to get a job from Upwork as a newbie

More freelancers accounts suspended for no reason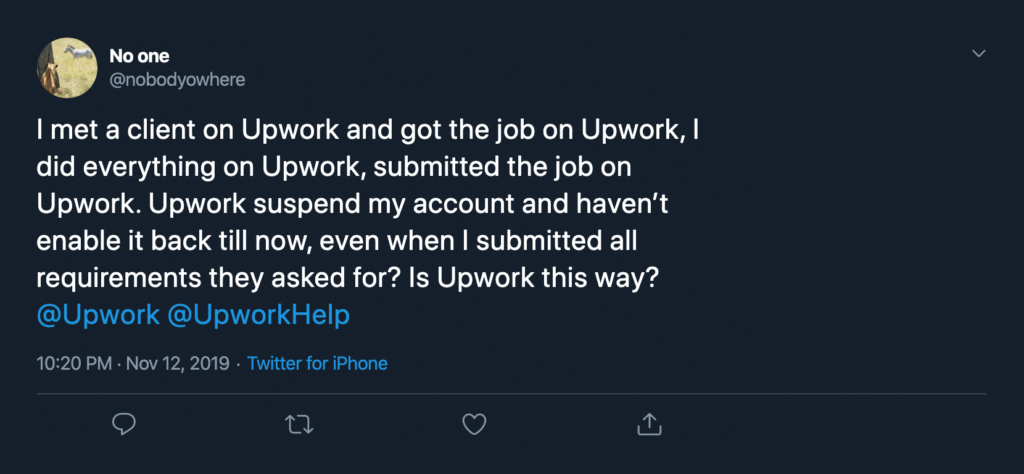 And even more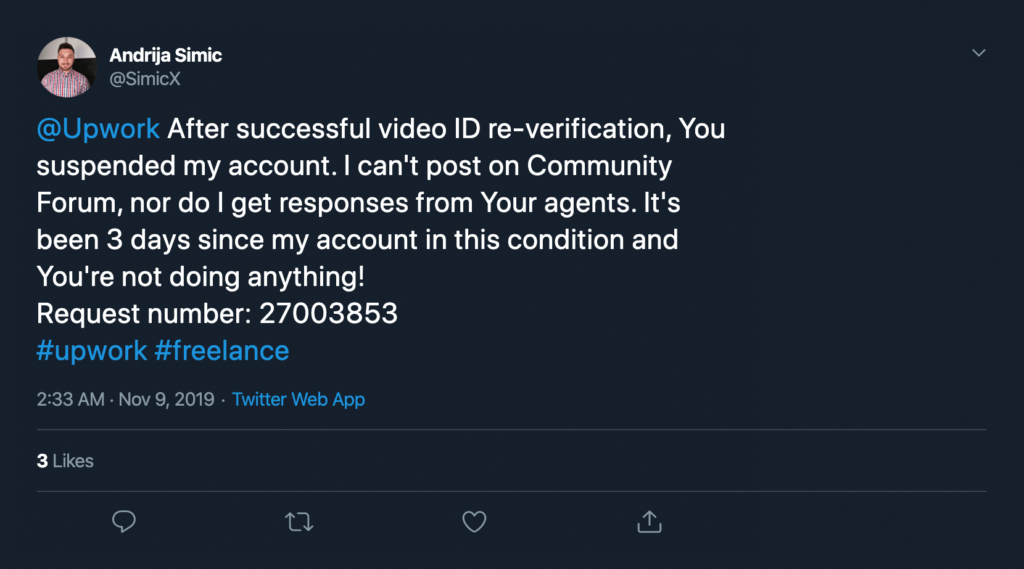 Let's hope this account is in the safe zone, though!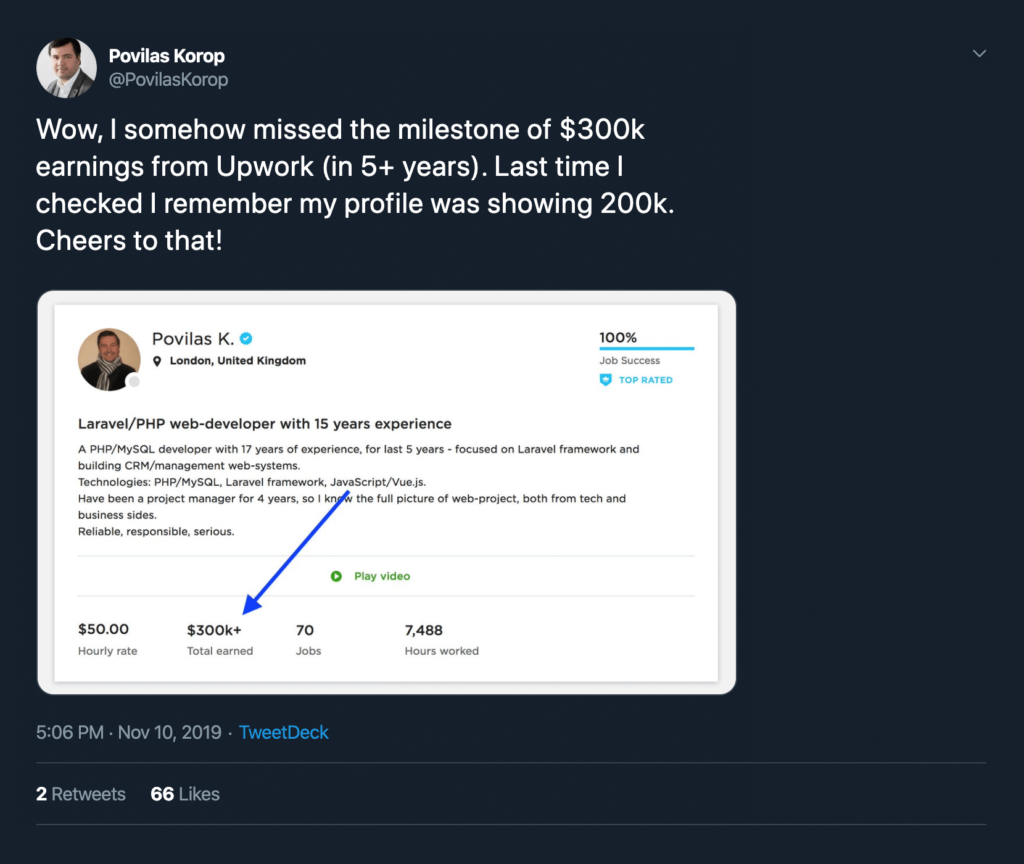 Upwork Mythbusters: Things they say about Upwork that aren't actually true
Clients on Upwork are looking for cheap workforce.
This is a popular opinion. And while there's some truth to it, this claim doesn't paint the full picture. Of course, people universally aim to save money by going cheap, but it doesn't mean that as an expert you have to work for peanuts.
With a strong portfolio and positive customer feedback, you have all the chances to do well as a freelancer on Upwork.
The competition is too fierce.
Yes and no. Of course, the competition will be intense. But if the system let you through, there's work for freelancers with your skillset. Now you just need to build up your reputation and strengthen the awareness around your personal brand on the platform. Don't be deceived: it won't be easy. But if you're an expert, you most definitely can find clients on Upwork.
There's a limit on how much you can make on Upwork.
This isn't entirely true. You can set any hourly rate you find fit. Sure, you'll have to take the reality of your market into account. But unlike an office job with its fixed rate, freelance platforms allow you to change your rate flexibly from project to project. There's no established cap on your compensation, hence there's no such a thing as "limit" per se.
In the beginning, you should accept any job.
Absolutely no. Only choose the projects you can demonstrate your expertise in. You will later be able to use these projects to back your reputation on the platform. Projects that do not add up to it will simply drag you down.
Therefore, identify what it is that you want to excel in - and look for clients you can help within that area.
Freelancers: Is Upwork legit?
There are always two sides to every story. But don't take our word for it. Here's what fellow freelancers say about Upwork. We'll share our favorite stories.
The bright side
Here are some honest reviews from those who seem to have learned how to be successful on Upwork.
Here's a chance for rockstar freelancers to shine!
It's a jungle out there but it's totally worth it!
Shattering that alleged "glass ceiling".
The dark side
Not everyone is happy with how things work on Upwork. Here's what they say:
"They suspended my account. Just for being UNSHAVED."
How to get work on upwork with no experience? Just say you're a rising talent!
How to get paid on Upwork? That's for you to figure out!
Though it can be a rewarding experience for some, stay alert when using non-vetted freelance platforms both as a client and as a freelancer.
Our expert opinion: Is Upwork legit for hiring talent?
The short answer is "Yes" if you're hiring remote experts for small gigs. However, if you're hiring talent to join your team and build a product with you in the long run, it is best to consider Upwork alternatives.
You want vetted professionals, someone worthy of your time and money, someone you can fully trust to fill strategic full-time positions. You need to have more than their alleged portfolio to make an informed decision on whether or not they would be a good fit.
You need to have a complex vetting system in place to check whether they have the expertise they claim they have, how good their soft skills are, what their language proficiency is, and whether they would make a good cultural fit for your company. That is when marketplaces like Lemon.io, with a pool of vetted professionals, come on stage and save the day.
What's our proof? Numerous reviews from our customers saying exactly this: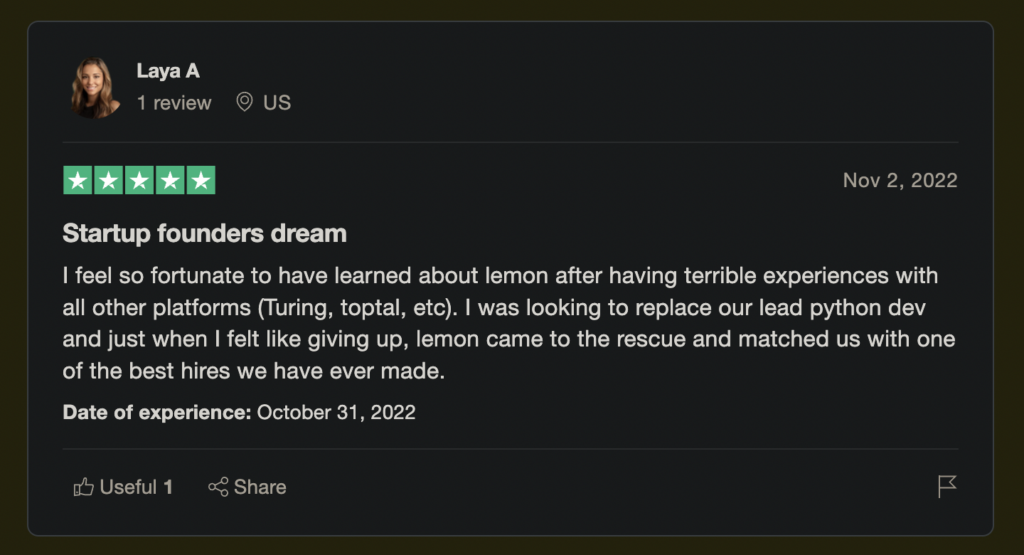 How to get jobs on Upwork?
If you're completely new to Upwork and don't have a verified account yet, or even if you have one but it needs to be renewed, it may be not that easy for you to get your first job off the platform.
In some regards, the company really does care about the feedback they get from the users. Thus, in response to all the complaints about the overwhelming piles of proposals employers would get to every project they post, and the fact that Upwork freelancers significantly surpass the number of jobs available, the platform decided to do several things:
Make the entry barrier for new freelancers even higher. For example, if you're registering as a freelancer with the skill-set already widely represented by existing contractors, you stand almost no chance of being accepted.
Suspend existing Upwork profiles in the most popular categories. In theory, this action was meant to help them get rid of inactive accounts, but as we saw in the above-mentioned reviews, even some of the Upwork top-rated freelancers have suffered from this policy losing their clients and projects.
Practice random ID-checks demanding more and more personal information. And, if you refuse to provide your social security number, a high-def photo of your passport and your dog's marriage certificate, they may use it as a reason to delete your Upwork profile.
Upwork connects
Upwork connects were another thing introduced to make the life of those who post jobs on the platform easier — the intention we fully support!
In reality, these credits that are used by freelancers to send Upwork proposals to the projects they want to work on, turned out to be just another way to make money on contractors. Before, when you wanted to apply for a job on Upwork, you could do it for free, but the amount of tries you had was limited. Now, if you see a project you're interested in, you'll have to spend your actual real money to pay for the opportunity to send a proposal to the client.
1 connect = 0.15 US dollar. They can only be purchased in bundles, and depending on the project size, complexity and duration, you'll be required to spend up to 6 connects on one Upwork proposal.
In reality, what sounds like an elegant business solution, leads to situations when in order to get a job from Upwork you'd have to spend more money than you actually end up earning.
Upwork Tests
Before summer 2019, Upwork tests were one of a very few ways to ensure the freelancer applying for your project is indeed qualified for the job.
Unfortunately, those tests were so ineffective, easy to cheat on and used as a leverage point in so many Upwork scams, that the company has decided to remove them from the platform.
Upwork Resume
There is no such thing as an Upwork resume in a traditional sense. Although, if you want to call your profile in that old-fashioned way, who are we to judge you?
The more experienced freelancers that have already sent thousands of Upwork proposals and won hundreds of projects tend to think of their profiles as if those were their sales pages. A nicely composed Upwork profile indeed does look like a professionally written landing page.
Here's what you should include to make your Upwork profile pop out of thousands others:
A nicely composed Upwork profile indeed does look like a professionally written landing page.
Professional headshot. We all know it's an important asset for any career, but when people are looking to hire freelancers on Upwork, credibility of your profile can't be underestimated.
Come up with a professional title that best describes all your expertise and skills.
Showcase all the types of projects you're good at, all the technologies you're familiar with and all the skills you possess.
Write an awesome pitch! Sell your services and your experience, don't be afraid to stand out or be funny. You can even feature a video on your profile.
Show your best work and certifications. Although Upwork skill tests are no longer available, you can still use external certificates you've earned from Google, Hubspot and other industry giants.
Upwork Proposals
As we've said earlier, proposals are basically the job applications freelance send to those employers whose project they find interesting for themselves. A great Upwork proposal sample would be the one that helps the person who's hiring understand what previous experience the applicant has, what are their skills, and what solution can they offer.
Unless Upwork clients send an invitation to bid to the freelancer they'd like to work with, sending a proposal costs freelancers real money. The main purpose of every proposal is not only to indicate your desire to take up the gig, but also your bid — the amount of money you want to be paid for the job, and a deadline by which you want to complete the project.
Our advice is to treat the proposals as if they were a combination of a quote and Upwork cover letter you'd normally send to employers.
Upwork Hourly Rate
Having read the article all the way to this point, you probably know what we're going to tell you: there's no such thing as a fixed Upwork hourly rate. Each freelancer decides for themselves what rate they want to charge or if they prefer going with the fixed price projects on the platform.
The only thing you should keep in mind is the minimum hourly rate at Upwork, which is $3.00 an hour.
Upwork Fees
Upwork fees for clients
Upwork clients don't have to pay any additional fees for their orders on top of the hourly rate of the fixed price they've agreed on with the contractor they chose to work with. The only fee that may apply to your payment is the 3% transactional fee depending on the payment option you use. Note that freelancers will have to report their income from Upwork in tax forms that comply with the regulations in their jurisdiction. The platform doesn't provide any legal support to contractors. They only encourage them to seek professional assistance with taxes from a trusted local advisor.
Upwork Tips
If you want to tip a freelancer who's done a great job on your project, you can do this by opening up your Upwork contract and choosing the "Give a bonus" option. The same fees will apply.
Upwork fees for freelancers
The majority of Upwork fees apply to freelancers: they have a progressive scale of fees that apply based on how much money you've charged the client. For the first $500 you charge your client, Upwork commission will be 20%. With every next order the fee will be reduced to 10% and, later on, to 5% if you manage to keep the client ordering from you.
The exact progression of the Upwork fees applied to freelancers' earnings is shown on this picture: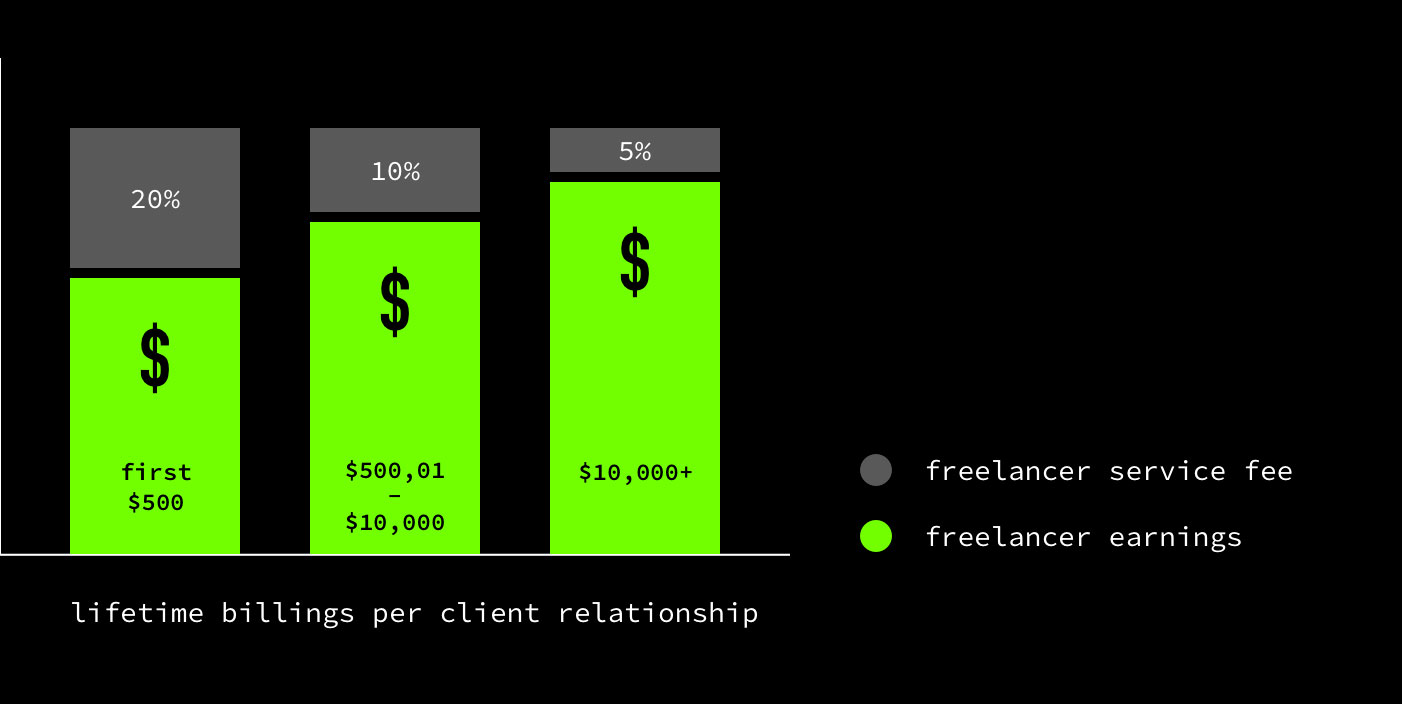 Upwork Time Tracker
If you want to use the time tracker option, you'll have to download their desktop app. Upwork tracker is usually used by freelancers who have committed to working on an hourly basis and need a proof of work to charge their clients.
When active, Upwork time tracker will be making the screenshots of everything that's on your screen at random moments, 6 times per hour logged. If you've never used it before, don't worry: before sending the screenshots to your client, the app will let you look through your Upwork work diary and delete all the images you don't want to be seen if they happen to be.
Are there better alternatives to Upwork?
Yes, there are. We've written a big comparison article on Upwork's best competitors and alternatives. Before you hire someone, we encourage you to learn about other options as well.