Outstaffing vs. Outsourcing: How to Choose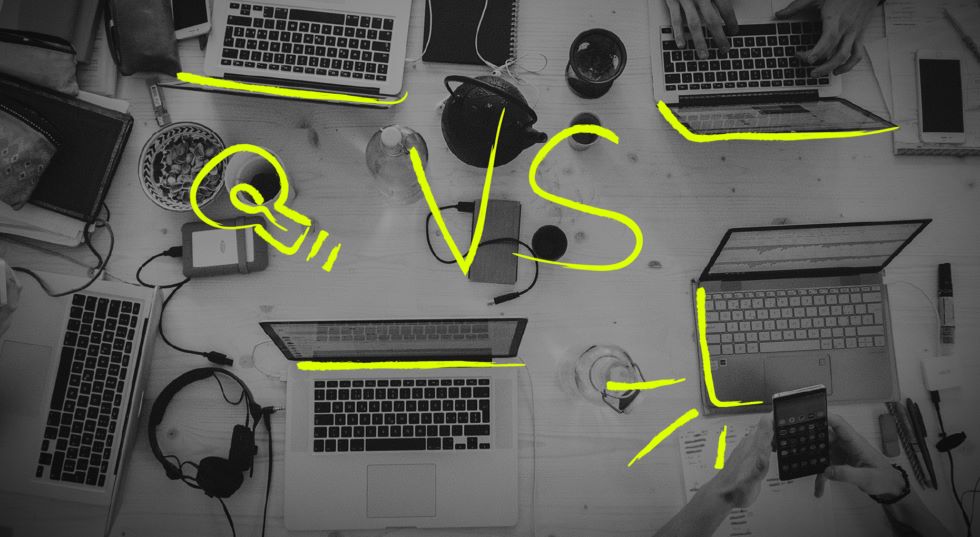 Nowadays, when tech startups are blossoming and multiplying, their founders face multiple staffing issues. What do they do if they can't employ in-house full-time specialists? Mostly, they resort to outsourcing and outstaffing services. Who wins the outsourcing vs. outstaffing battle?
We live in a world of startups. We learn about many previously absent or unimaginable concepts turning into reality each year. Young, smart entrepreneurs keep founding businesses and redrawing the map of our daily lives. At first, the emerging development teams consist of a few people — most commonly, founders and their closest friends. They plan the general development outline and find the right employees — all the plans are nothing without a decent pool of professionals.
Every seasoned specialist is of great importance — therefore, one of the crucial problems for every nascent startup is the personnel problem.
Should we hire an in-house team of full-time professionals or look for talented freelancers? Will we employ the people internally or resort to the popular outstaffing/outsourcing model? Which way is best to extend the capabilities of the IT team?
That's the pool of the most burning questions for startup founders. By the way, what's the difference between outsourcing and outstaffing? What extra opportunities do outsourcing or outstaffing provide? The words are very similar, but the corresponding hiring models are distinct.
This article will help you understand the difference between outsourcing and outstaffing — moreover, we'll tell you which of the models works for developers' marketplaces and Lemon.io in particular.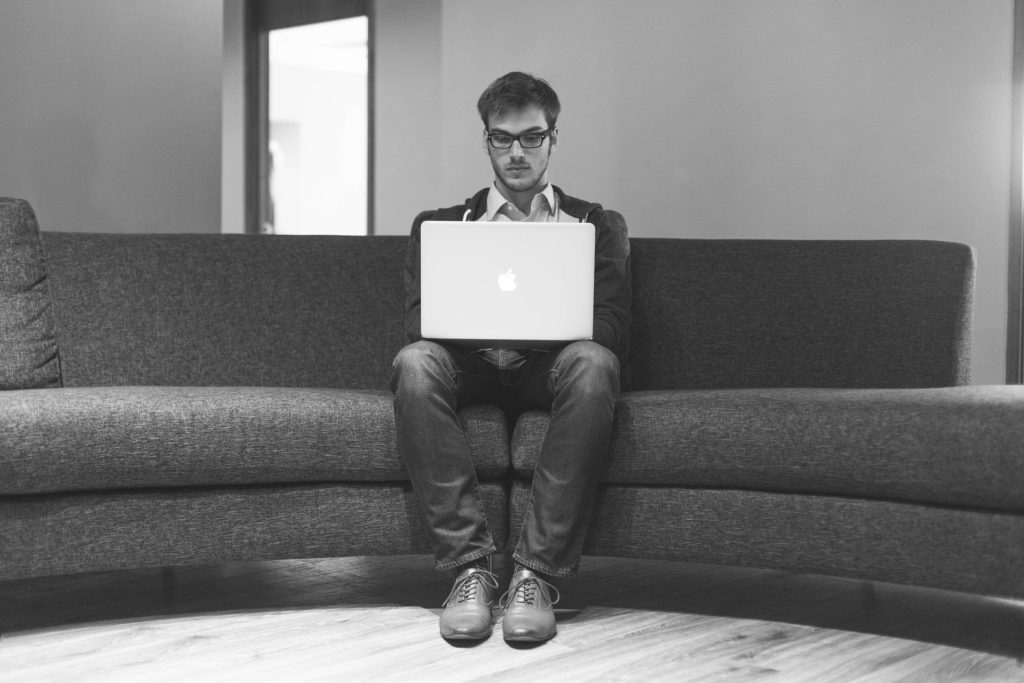 Why do companies use external service providers?
Recently, most startups have shown a clear tendency to hire developers (and specialists in general) externally. According to the 2022 statistics of Grand View Research, Inc., the global business process outsourcing market will reach USD 435 billion by 2028. What are the two most common reasons for this decision? Let's analyze them below.
Sparing the hiring expenses
Many startups analyze the global employment market and utilize remote teams from countries with lower salaries and living costs. E.g., if the startup is American (or Western in general), its founders tend to hire personnel from Eastern or Central Europe, not from the USA. American developers crave American salaries to live American lives. They won't agree to get less than that. So, multiple USA businesses choose to outsource or outstaff. Besides, outside vendors save their employers all the overhead expenses.
Shortage of qualified workers
Qualified workers are the best asset at any time. Every personnel choice is crucial for a startup with a small team that lacks funds for refills and substitutions. For business founders who can't find and filter candidates themselves, outstaffing or outsourcing is a great winning strategy. They trust this task to professionals — and get what they need.
To put it briefly
Before going into lengthy details about the pros and cons, let's briefly describe the strategies in question.
The startup choosing to outsource hires a developer / a team of developers for a concrete project/task. Primarily, these professionals work on multiple projects simultaneously and get an hourly rate.
Those who vote for outstaff hire employees of another company. This company is responsible for all legal matters, taxes, insurance, bonuses, etc. That's a full-time hire we're talking about.
Now, let's dig in deeper and compare the two in detail.
What is outstaffing, and how does it work?
A type of employment where an outstaffing company is responsible for all (or nearly all) the workers' time.
The employees are committed to the client, not to the project. Those who choose outstaff construct a full-fledged team, except the team isn't theirs.
A company hires employers full-time. No matter what they do. People are paid 40 hours a week, although the number of "useful" hours can be much lower.
Outstaffing services provider (e.g., outstaffing agency) pays benefits, bonuses, equipment, and employer taxes. Suppose a startup hires programmers from another company. In that case, startup owners pay a fixed sum of money to the service provider (according to the subcontract) and spare themselves all the paperwork troubles.
Every startup owner who's considering the outstaffing model should think over the following questions:
Will you have enough work for a team that gets your yearly salary?
Do you have the capacity to bring in the external team?
Can you control its workflow?
To put it simply, those who vote for outstaffing must have a lot of thoroughly planned work to do. Only then the said hiring model will be fruitful and beneficial, bringing no disadvantages on the table.
---
Even when your business starts small, we know you're thinking big. Spearhead the app revolution, beefing up your company with top tech talents — hire top engineers with us. Free yourself for greater deeds!
Often, owners of budding startups have neither thorough plans for the future nor the capacity to employ external contractors for a full-time job. What do they have, and what do they need? For starters, they need to build an MVP. Then it's scaling's and extending's turn — frequently devoid of the concrete plans. The kind of employment these companies crave is outsourcing. They hire a team of programmers (or at least one programmer) and experiment with goals and projects, paying the specialists an hourly rate.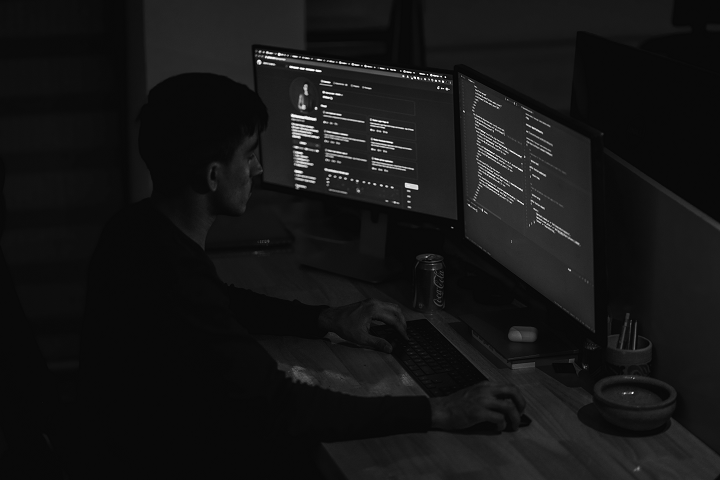 What is outsourcing, and how does it work?
Project-based employment where specialists get an hourly rate (instead of a monthly wage). Typical vendors are vetting marketplaces that test developers and handle all legal matters.
Companies use outsourcing to go through major transitions when there's no definite picture of workload and no definite long-term plans. For startups, this situation is quite common. Building a new app, you can't predict how it will go.
Outsource model fits companies with project-based thinking and project-oriented needs.
Startups don't have extra money to pay employees for idleness or cover their insurance, taxes, and collateral expenses. That's why such companies resort to freelancers. They can hire a few programmers with various stacks and grades for different project parts. They can substitute one for another if something goes awry. The hour-based model lets them do it.
How do we do this at Lemon.io?
Lemon.io is a marketplace offering vetted developers to American startups and working by the outsource model. All the professionals who push our magic button pass a few tests during two online calls. We check the English language, communication, soft skills, and coding proficiency. If you succeed, you become our developer. What does it mean? For those afraid to sell themselves, great news from the start: relax, you won't need to! Our Sales department deserves all the kind words they've heard because they are true gods of communication with clients who prefer outsourcing and look for talented devs who'll decorate their startup team. If you're new to the world of vetting marketplaces, feel free to consult our comprehensive article covering the topic of the job interviews at Lemon.io.
After you find your client, it's time for our Customer Success department to hold the reigns. They will get you acquainted with our Lemon.io app for billing and timing and answer all your questions on the way.
P.S. If you're interested in legal matters, feel free to study the essential pieces of our Terms of Use — and welcome to Lemon.io.
Interested in something more? Grab our FAQ!
What are the basic advantages of outsourcing? 

Let's name just a few of them. 
Outsourcing business processes will save you a lot of money. Hire staff from India or the Philippines — and your expenditures will be tied to the average salaries in those countries. Furthermore, both states have lower taxes and are cheaper to operate. 
Increased professionality. If you outsource some definite specific tasks to narrow specialists, you will get more qualified work done.
A deeper focus on revenue. Delegate all the second-rate duties to outsourced specialists and pay more attention to vital business issues.
Pay less. Outsourcing lets you significantly reduce operational and hiring expenses.

What are the basic disadvantages of outsourcing? 

1. Risk of information leak. Probably, the biggest fear of all the entrepreneurs who outsource their processes is the fear of losing sensitive data. To protect yourself against such cases, sign confidentiality contracts and NDAs and take all the possible foolproof measures.
2. Slow service delivery. In-house specialists will deliver new results asap — and you can't guarantee this with the outsourced ones.
3. Instability risks. If the company you've chosen for outsourcing blows apart, you will be left without needed hands.
4. Focus loss. Some companies are real professionals in outsourcing, but this stardom has its own downsides. If the said company gives its specialists to several businesses, it can result in underperformance.


Why HR should not be outsourced? 

Outsourcing HR services creates unnecessary distance between these specialists and your employees. If HRs aren't instantly available, employees can often feel abandoned by their corporation — resulting in low morale and efficiency decline.


Why is IT better to outsource?

IT outsourcing ramps efficiency, lessens operational costs and makes it easier for companies to focus on core competencies and growth. 

Explore our stacks and pages: Firestore, Carthage, AdonisJS, Pyramid, CDN