Best Freelancing Sites for Web Developers to Hire in 2023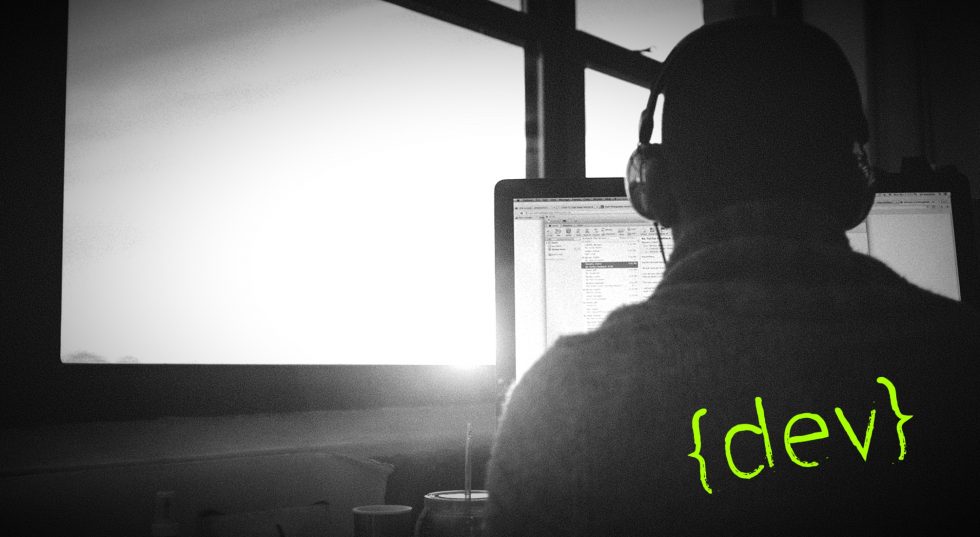 When looking to hire a freelance web developer, it is crucial that you use the right freelance platforms. What services are reliable? How much does it cost? Is it safe? Make a well-informed decision and use our list to hire developers online
Types of websites for hiring freelance developers
Generally, all the websites where you can hire freelance developers can be divided into two wide classes. The key criterion of division will be if they're somehow pre-checked prior to being added to the company pool. The first class here will be bidding websites (bidding marketplaces), and the second one will be vetting (non-bidding) websites (vetting platforms).
At bidding marketplaces, the registration is free and untailored. Everyone can come, punch in their personal data and the desired rate — and start earning money. User reviews are the key filtering mechanism here. After you get your job done, don't forget to evaluate your contractor — the next employers will thank you for the feedback.
Vetting platforms is a completely different pair of shoes. Before making it into the platform's database, each programmer should be vetted, i.e. pass 2 to 4 tests that will show their skills and experience level. Mostly, the Recruiting and Matching departments of such platforms check online credentials and language skills (if they're working with international companies, English becomes a universally understandable lingua franca). Further, if everything is good, it's time to check soft (communication, time management, empathy) and hard (coding) skills. Only those brave and smart who pass all the stages will eventually be available for hire.
Places to hire freelance web developers
Some of the best freelance software developer sites are not necessarily the ones you heard of. Upwork, Fiverr, Freelancer – there are dozens of services to hire software developers that have already become an eyesore in Google search results.
But are they that good? What is the best site to hire developers?
Let's take a closer look at the most promising ones, and figure out.
1. Lemon.io

Overall description
The out-of-the-box solution to hire developers. Lemon.io is so good right from the start that you might even forget to check out other platforms on this list.
But first things first: meet their developers!
Pros
You're on fire when you do something you love. Lemon.io seems to love scrutinizing assessing freelancers so much that they have to survive one hell of a vetting procedure to get hired. Survival of the fittest at its best.
98% of Lemon.io clients hire the first candidate the service suggests to them.
Super-precise matching is also super-quick: try to find another platform that can match you with a competent developer within just 24 hours.
Lemon.io offers you a better price-quality balance than many other competitors: you hire dedicated developers, but don't have to spend a fortune. Juicy!
Once you hire your software developers from Lemon.io, you sign an NDA with them. Project info and data you exchange with your devs are protected.
Cons
If you are looking for something else than web and software development, Lemon.io will be unable to help you. It is first and foremost a freelance programming website.
What users say
Lemon.io is a recent rebranding of Coding Ninjas: a freelance platform for vetted developers which has quickly gained the trust of numerous clients. Here is what Lemon.io's customers say about it
Excellent service, fast and efficient. After many successful projects, I can say that the staff is very competent. Also, the same developers are usually available after the gig is completed and they can work on improvements as needed.

– Alexandre
These ninjas here rly know their skill! As the designer of sites, even if they dont understand exactly what I want the first time, they are always very patient and willing to work to make sure I'm happy and I get what I want.

– Yocheved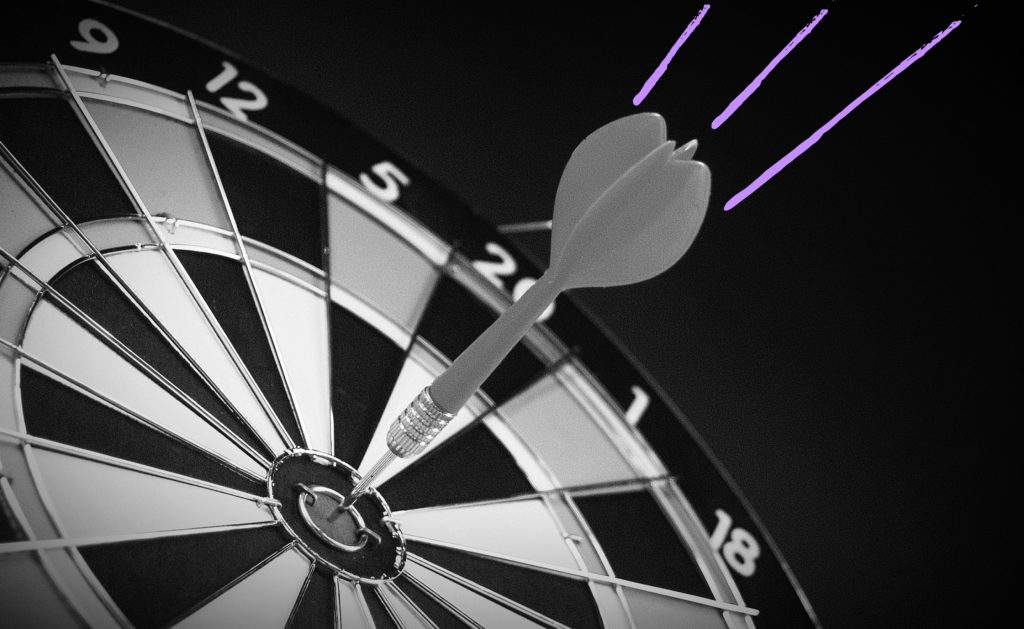 2. Fiverr

Overall description
A decent platform to quickly find an assistant for routine tasks.
Pros
As the website's name suggests, it is really inexpensive to hire on Fiverr. You will have to pay a fee of $3 for a fixed-price project (or a 3% fee, whichever is greater), or just 3% of the payment for hourly projects.
If you look up a list of the top people to hire on Fiverr, you have a high chance to get the job done quickly and efficiently. In combination with low prices, it makes Fiverr a potentially great platform to hire freelance developers.
Judging from user reviews, Fiverr tends to take on the clients' side in disputes. In other words – your side.
Cons
You can end up being overcharged for services or be charged multiple times. Once again, judging from the reviews this happened not just once.
You can't really expect high quality with the prices as low as on Fiverr. More often than not, you will have to try out several contractors before you find the one whose quality of work satisfies you.
It can take a long time before someone applies to your order.
Financial transactions on Fiverr are not protected by escrow services.
What users say
Fiverr is like an online mall. You have to do some window shopping before you find the right service. The few orders I've placed have been great and some even above my expectations.

– Donshura
The absolute worst. Horrible customer service, often extremely poor quality orders avoid at all costs. Use any other service.

– Thomas W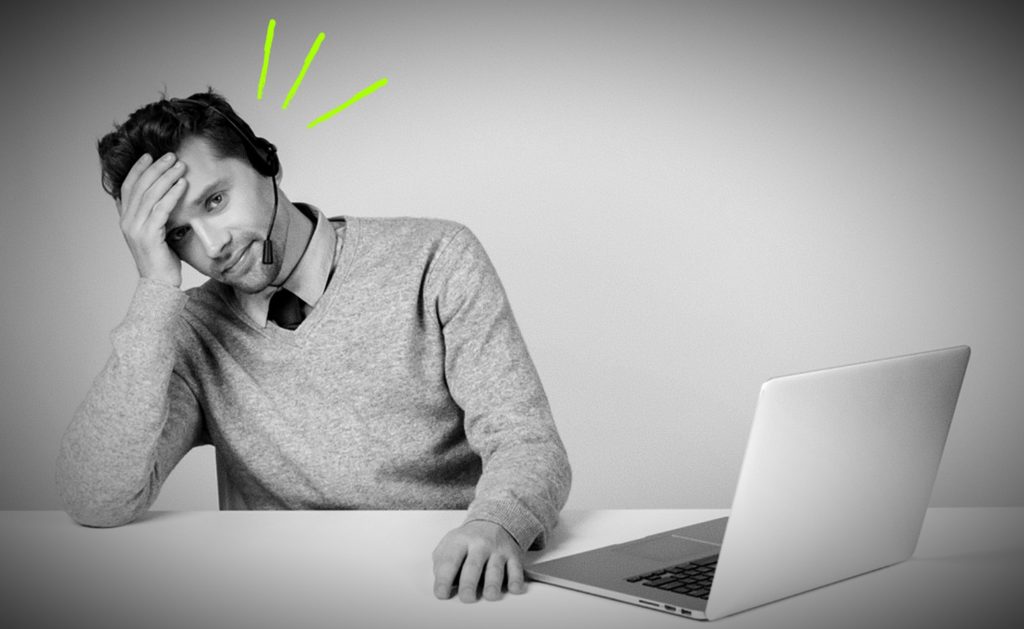 3. Upwork

Overall description
One of the most popular websites to hire freelance developers, Upwork is a nice option at the beginning. If you are short on time and need to hire developers ASAP, better use a service with fast matching such as Lemon.io. But eventually, all clients who use Upwork find freelancers who match their requirements.
Pros
If you don't know how to hire a freelancer on Upwork (say, it's your first time outsourcing to freelance programming sites), you need not worry. All you need to do is to provide a job description, specify a budget, and place a bid. Contractors will apply on their own.
There are thousands of qualified pros to hire on Upwork, with various skillsets to choose from.
People who use Upwork hire freelancers for reasonable hourly rates and fixed prices, although you generally want to hire for at least $50 per hour. Otherwise, you might be disappointed with the professionalism of the person you hired.
Upwork uses escrow services to ensure the security of financial transactions.
Cons
Despite ID verification procedures, there is a probability you'll run into scammers or just unprofessional freelancers who apply to orders in the same amounts as decent contractors.
The customer service is poor. The support team often ignores assistance requests or fails to be useful in terms of troubleshooting.
The bidding process makes it difficult to find a qualified pro fast.
The poor success rate of its projects.
What users say
Wow, I have gotten some AMAZING people on Upwork! I now have basically a full-time virtual admin who I LOVE and who has become the most valuable member of my business- thank you Upwork!!!

– Jeanne Goldberg
They have the worst support ever. It seems like they never really read support requests as the answers never fit and sound like they come from bad algorithms

– Jens
4. Freelancer

Overall description
This is going to be the first search result if you type "hire freelancer" on Google. A worldwide outsourcing marketplace to hire developers online (and not just them), Freelancer.com is a coding freelance where you can hire a freelancer of any skill, regardless of the budget at your disposal.
Pros
Competing with Upwork for leadership on the market of bidding freelance platforms, Freelancer.com has accumulated a large pool of talents specializing in a wide range of areas.
This diversity also comes at all possible prices. Sometimes you will be able to hire a freelancer of unparalleled skill with ridiculously low rates (although, the opposite is also possible).
Freelancer.com has a convenient time tracking application. Demand a freelancer to use it, and you will always pay only for the actual working hours.
Live chat!
Cons
Freelancer.com suffers from the same problem as other bidding platforms: each gig can potentially attract hundreds of contractors. You might think it's an advantage, but in practice, you will spend unreasonable amounts of time wading through their profiles, portfolios, and testimonials, hoping to figure out whether they are worth your time and money, or not. And still, there is room for mistakes.
Clients often complain about the platform's customer service and support. You will too.
Scammers love Freelancer.com as if often happens with freelance coding websites of the sort.
What users say
Freelancer is the best platform that serves as a perfect mediator between developers and the employees.

– Jetha G
I had a bad experience with Freelancer. A project was canceled (not by me) and I thought I would get a full refund but apparently I have to pay fees even though no-one has done any work on the project.

– Billyh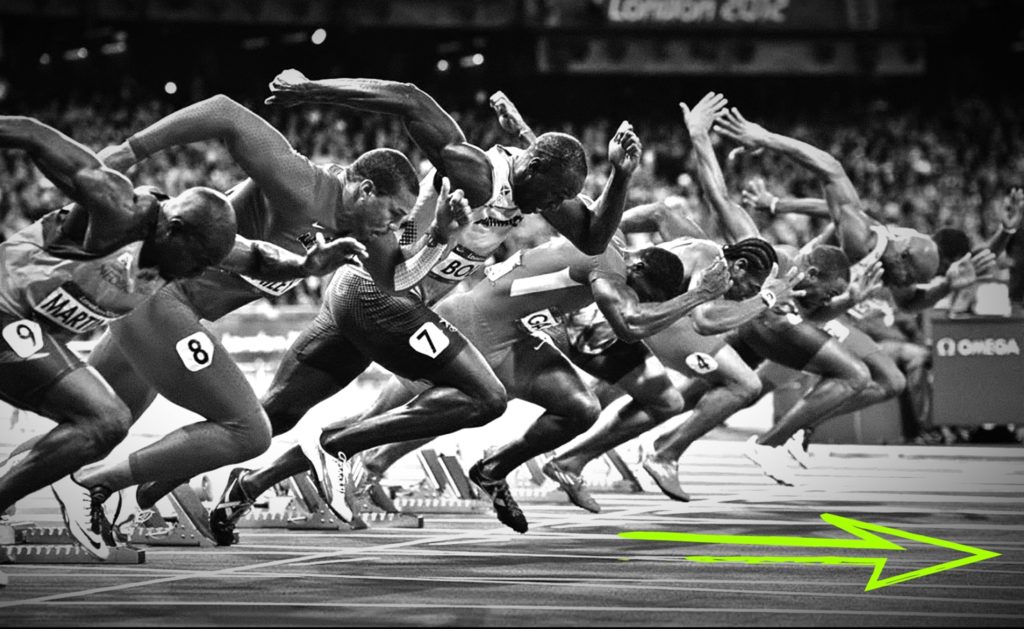 5. Gun.io Overall description
Gun.io is an elite platform to hire freelance developers. If you are looking to hire developers online, or generally are in need of skilled software developers for hire, Gun.io is a viable option. If you can afford it.
Pros
Even among other platforms that vet freelancers before hiring, Gun.io is known for its meticulous screening procedures. For you, it means reliable and competent contractors working on your projects.
Among the platform's clients are companies such as Tesla and Cisco, which makes Gun.io look incredibly credible (sic!)
You won't have to worry about the security of your payments, as there is no mediator between you and your contractor. In other words, the money you pay the contractor goes directly to their bank account with the help of Stripe Connect API.
You own the code. As stated in the company's FAQ, Gun.io freelancers sign a special Consultant Agreement, according to which it is you who holds the intellectual property rights for the code freelance developers write.
Cons
Everything comes at a price, and in the case of the Gun.io services, the prices are often higher than those of similar freelance coding sites. Hourly rates to hire freelance developers fluctuate within the range of $75-$150.
Lengthy sign-up process. We all want to spare our precious time though!
No client feedback is available.
What users say
With zero effort on our part, Gun.io took our requirements and created a pipeline of freelancers, interviewed them and sent us the top candidate. After a 30-minute tech screen, we were off and running – and we've learned a lot from the contractor. There's absolutely no way we would have found a contractor at the skill level we were looking for without spending many days of work.

– Austin C
No negative reviews
6. Codeable

Overall description
Specializing in thoroughly selecting WordPress experts, Codeable is a good choice when you need to hire freelance web developer. However, if you want to find a freelance developer of a wider profile, you might need to look elsewhere.
Pros
After Codeable screening experts hire web developers, there is still a 45-day trial period that a contractor must successfully pass. This additional QA touch is the 5th step in Codeable's vetting process and makes a nice difference from some bigger competitors – who, once they hire freelance developers, seem to stop monitoring their performance.
Your payments are protected by the escrow policies and processed through PayPal and SafeCharge.
Cons
High prices and fees can scare off smaller companies willing to hire freelance web developers from Codeable. Get ready to hire at the hourly rates starting at $60, and to pay the additional 17,5% commission on top of the project estimate provided by the contractor you hire.
This is not necessarily a disadvantage, but if you are looking for a one-stop shop, Codeable might not be the option you want since it is limited to WordPress.
What users say
Super easy interface. I quickly established an excellent relationship with a developer and rescued a project of mine that had been languishing.

– Mike Heffner
We used a Codeable developer a little over a year ago to redesign our website, and it was the worst decision I've ever made in my professional career. Our site is riddled with constant issues, which has cost us thousands in additional consulting fees.

– Gina
7. PeoplePerHour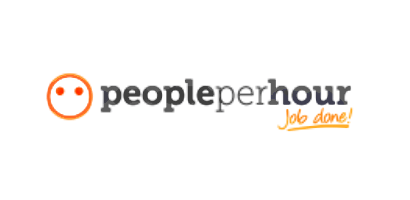 Overall description
PeoplePerHour is the oldest freelance website in Britain (est. 2007) where everyone can find a tailored specialist according to their criteria and needs.
Pros
On PeoplePerHour, even the pickiest tastes will find a suitable specialist. If you are interested not only in developers, this marketplace can offer you a vast range of options — from web designers to writers and technical specs.
All the customers are obliged to make an escrow deposit. That's why PeoplePerHour is safer than many other similar services.
Although PeoplePerHour doesn't have a vetting process, it offers a CERT scoring algorithm to rate sellers according to 4 categories: community, engagement, repeat usage, and trust. Furthermore, there is also a TOP CERT chart for convenience.
Along with CERT, PeoplePerHour also publishes customer reviews to offer more insight.
Cons
The CERT score isn't very transparent: no one knows how the particular elements of evaluation translate to a numerical score.
Although most freelancers on PeoplePerHour offer their hourly rates, the web itself doesn't offer a time tracking app.
The system of extra buyer fees that PeoplePerHour imposes on every transaction could've definitely been more transparent.
What users say
I've been on the PPH platform for less than 6 months and in all honesty, my time, resources, sacrifice has been worth it. Working with PeoplePerHour has been an amazing opportunity to improve. Don't get me started on their exceptional and prompt customer support system. There are just two major freelance platforms in the world, PeoplePerHour and other freelance platforms.

Rajiv Chiyonnu Robinson-Azenne
Just a poor service all round. Had a few jobs done over the past couple of years and it's always a backache trying to resolve issues. Will not be using PPH again.

Richard Breslin
8. Turing.com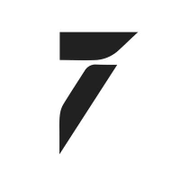 Overall description
Turing.com is a vetting marketplace with the approach of a deep jobs platform that connects the top 1 % of web developers with Silicon Valley companies.
Pros
The data processing on Turing.com is safe and transparent thanks to the virtual "sandbox" where the code remains until the job submission.
AI-based pre-screening (5-hour-long test with 57 tasks in 5 chosen areas) and the subsequent live interviews help the employers to separate the wheat from the chaff and pick the most suitable candidates for the job.
Turing.com offers two different kinds of support — one is for customers, other is for web developers. Besides, the FAQ section on the website is very thorough and offers numerous answers to all the basic questions.
All the employers looking for web developers on Turing.com get not only the desired specialist but also a full spectrum of onboarding tools (e.g. time-tracking app).
Cons
Not all developers will agree with the demanded 5-6 hours' overlap with the US companies.
AI matching and long screening tests are one more circumstance that can frighten the developers and narrow down the available talent pool.
What users say
I enjoy the diverse work culture of Turing as I get to meet new people with innovative minds and new things to learn. I can approach anyone with a constructive suggestion and it is always welcomed. I also enjoy the flexible working hours and the fact that I can work from the comfort of my own home. It also allows me to enhance my productivity as it saves a lot of time that used to be spent while traveling to the office earlier. If you are looking for a job that will help you enhance your productivity and you'll get to work with the best talent, Turing is the best place for you.

Ravi Trivedi
I have never interacted with this company yet they email my personal email, probably sold to them. This kind of action is against data privacy law (specifically GDPR) and it's representative of a shady business.

Ash Francis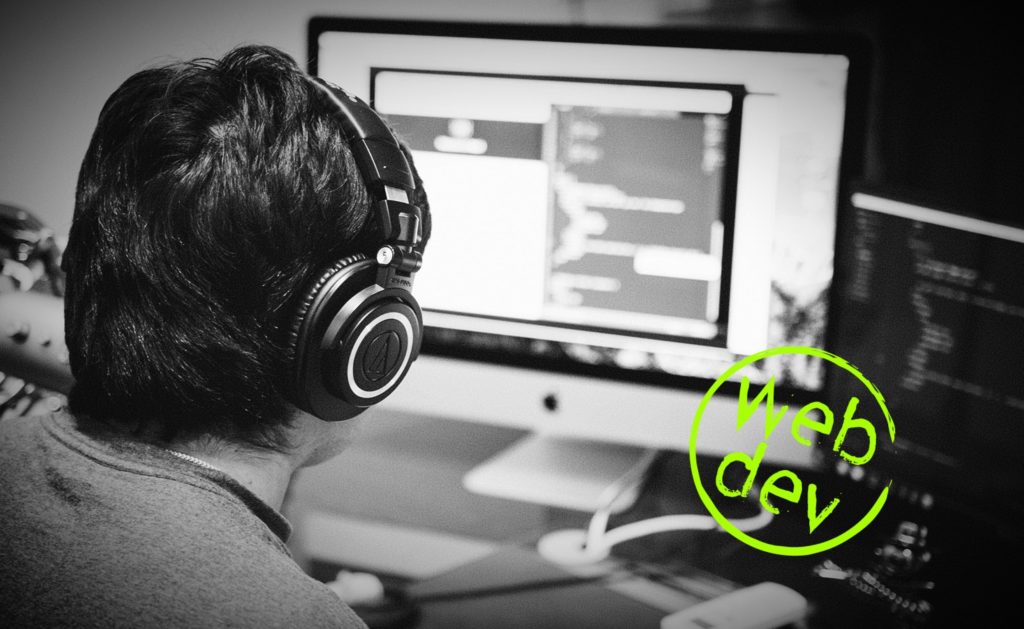 What is the best website to hire freelance developers?
Unlike our recent article about the best freelance websites, this rating is not based on a precise assessment of multiple categories.
Instead, we've browsed multiple user reviews and recalled our experience with each of the platforms on the list. Of course, we've also used our research for the said article.
As a result, we came up with this quick rating of freelance platforms:

Lemon.io
The king of the hill in this chart. Lemon.io lets you hire freelance developers for reasonable prices, within just 24 hours after you place an order.

Fiverr
Mostly good to quickly hire freelance developer for small and routine tasks.

Upwork
Just like Dr. Strange and Dormammu, Upwork and Freelancer are stuck in the eternal struggle (you decide, whom of the two is Dr. Strange). But, in our opinion, Upwork is a tad better.

Freelancer
Upwork's eternal competitor. Bidding, thousands of freelancers, mediocre customer support.

Gun.io
Looks like .io domain name somehow means quality. A great (although pricey) freelance platform to hire developers online.

Codeable
A good choice when you need to hire a web developer. Codeable specializes in WordPress, and its devs are really good at it. Just a tad expensive.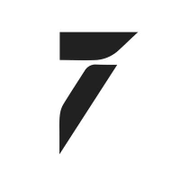 Turing.com
A nice option if you're into artificial intelligence. We're all into humans though.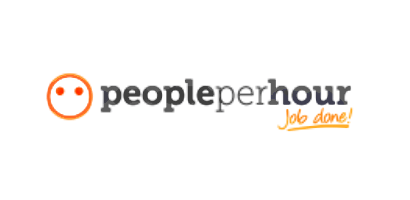 PeoplePerHour
A nice option for hiring coders who will cope with easy tasks. As a British website, can be costly for many non-British employers.
So, what is the best site to hire developers?
Gun.io looks pretty good. Established but somewhat expensive, it is good to outsource at, if you have enough time and money to afford its services.
But, to tell you the truth, we love Lemon.io more. Simple as that.
Squeeze to hire fresh devs now!
And now it's time for a brief FAQ with some extra nutritious chunks of information!
Why hire a freelance developer at Lemon.io?

The answer is simple. Lemon.io guarantees you the best hire of the most talented Middle and Senior developers in no time. How do we do it? 
– We vet all the candidates. Lemon.io vetting is extremely thorough and complex. We check the professional networks of the candidate (LinkedIn, forums, general googling), and check their English language skills (for our devs, English is a lingua franca, as they are not only from all over Europe but also from Latin America). – ———– Additionally, we check hard coding skills during a live coding interview with one of our most talented in-house programmers.
– For all the clients, we propose first vetted candidates during 2-3 days.
If the client doesn't like the proposed developer, we offer a swift substitution.
– Our best specialists in the Customer Success department will take care of all the peculiarities of your project and will be at your disposal.
– Our payment scheme is quite transparent.

How much does it cost to hire a developer? 

Let's look at some HR statistics to get a general idea of the situation in the developers' market.
The US Bureau of Labor Statistics declares that there will be 22% more employed developers in 2029 than it was in 2019. 
In just a year (from October 2019 to October 2020) the demand for developers in the US grew by almost 25%, according to LinkedIn data.
Per StackOverflow's survey (2020), 57,6% of developers aren't looking for jobs but are definitely looking for new opportunities.
80% of HR managers in the tech branches claim there's a lack of talent
86% of technology leaders state that excellent developers are extremely hard to find.

Your expenses will depend on whom you're looking for. If you want to hire an in-house dev, be ready for sourcing costs, insurance, FICA tax, and more. On the other hand, they can prove to be cheaper in the long run (but you never know if you need them for a long time, especially if you're hiring for startups).
Generally, a full-time developer will cost you something between $28, 548 to $35,685.


What are the advantages of working with freelance developers? 

1. They are frequently much cheaper than the in-house ones;
With freelancers, you pay only for the actual working hours. With in-house developers, you pay for the fixed 9-to-5 working day, no matter how much actual work it comprised;

2. Freelancers are getting money for work, so if they want to make money, they will be awake and acting when you call them;

3. Freelancers won't demand any extra expenses, such as FICA taxes, insurance, and paid sick leaves;

4. Freelance working mode allows breaking the process into several parts and hiring different specialists for each part. 

How much does a freelance developer charge per hour? 

The numbers can greatly vary depending on geography, tech specifications, deadlines, and thousands of other factors. Generally speaking, to design a website, you will pay approximately $35-40. Website development is way more expensive than that: you will have to part with $50-70 per hour.