HIRE MOBILE APP DEVELOPERS FOR YOUR FUTURE
Our clients
SEEK THE LIGHT OF LEMON.IO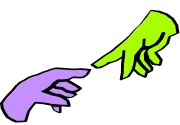 Dev replacement guarantee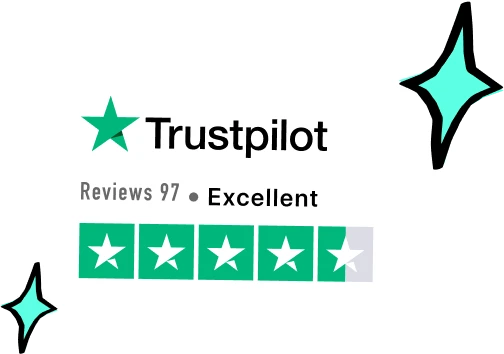 DEVS WHO GOT THEIR WINGS AT
LEMON.IO DEVS TO LEAD YOU TO PLG PARADISE
Jim is a CEO planning to launch a mobile application. His company is still new and lacks an HR manager, so Jim decides to hire app developers himself. «It can't be too difficult,» Jim thinks.
Now, he's spent five days straight browsing through resumes, and he's still not even close to hiring an application developer.
You, on the other hand, can start your work day confidently. Plan the launch of your app while jogging in the nearby park. Cycle to your office listening to how Nathan Latka grills another startup founder in his podcast show. Skim through your company's yesterday stats, ensuring it's doing great. Enjoy your morning coffee – it tastes especially good when flavored with a pinch of daily success.
And when you need to hire a mobile app developer to build a solid application for your business, you know that you don't need to understand all the subtleties of programming. With us on your side, you can stay in full control of more important matters without distracting yourself to micromanage the hiring process.
WHAT ARE THE CHALLENGES WHEN YOU HIRE REMOTE MOBILE APP DEVELOPERS?
Think you can hire them on your own? Answer these questions first!
Can you make random strangers work as a team?
You will need to make a bunch of top devs who see each other for the first time work as a team. It's a pain in the neck. You already run a startup and have your staff to manage. Do you want to always hold a team of strangers by the hand?
Or would you rather delegate this hassle to someone who makes a living on recruitment instead?
What language will work best for your mobile app development project?
Here is the sad truth. Just like in web application development, for each mobile platform, there are multiple programming languages used to write mobile apps. Guess who will have to spend weeks figuring out the nuances of developing apps in Java, Javascript, React/React Native, Kotlin, Objective-C, C#, Swift, etc.?
You don't have to do this. Contact us.
Do you know how to lower additional development costs?
You will have to choose devs based on their rates and skillsets. If you thought to hire in-house devs because they are reliable and work well, think again. When you work with in-house devs, you automatically add extra costs to the overall price of your mobile application development process:
Salaries
FICA taxes
Insurances
Office rent
Equipment
Paid vacations & sick days
How much does it cost to hire dedicated app developers?
In-house app developers for hire in the US cost a lot, regardless of whether you are looking to hire in the West or East.
Palo-Alto area annual rates are so crazy we're not even listing them here.
Besides Palo Alto, the most expensive mobile app development in the US is in San Francisco. Generally, people there expect you to pay them up to $98K annually.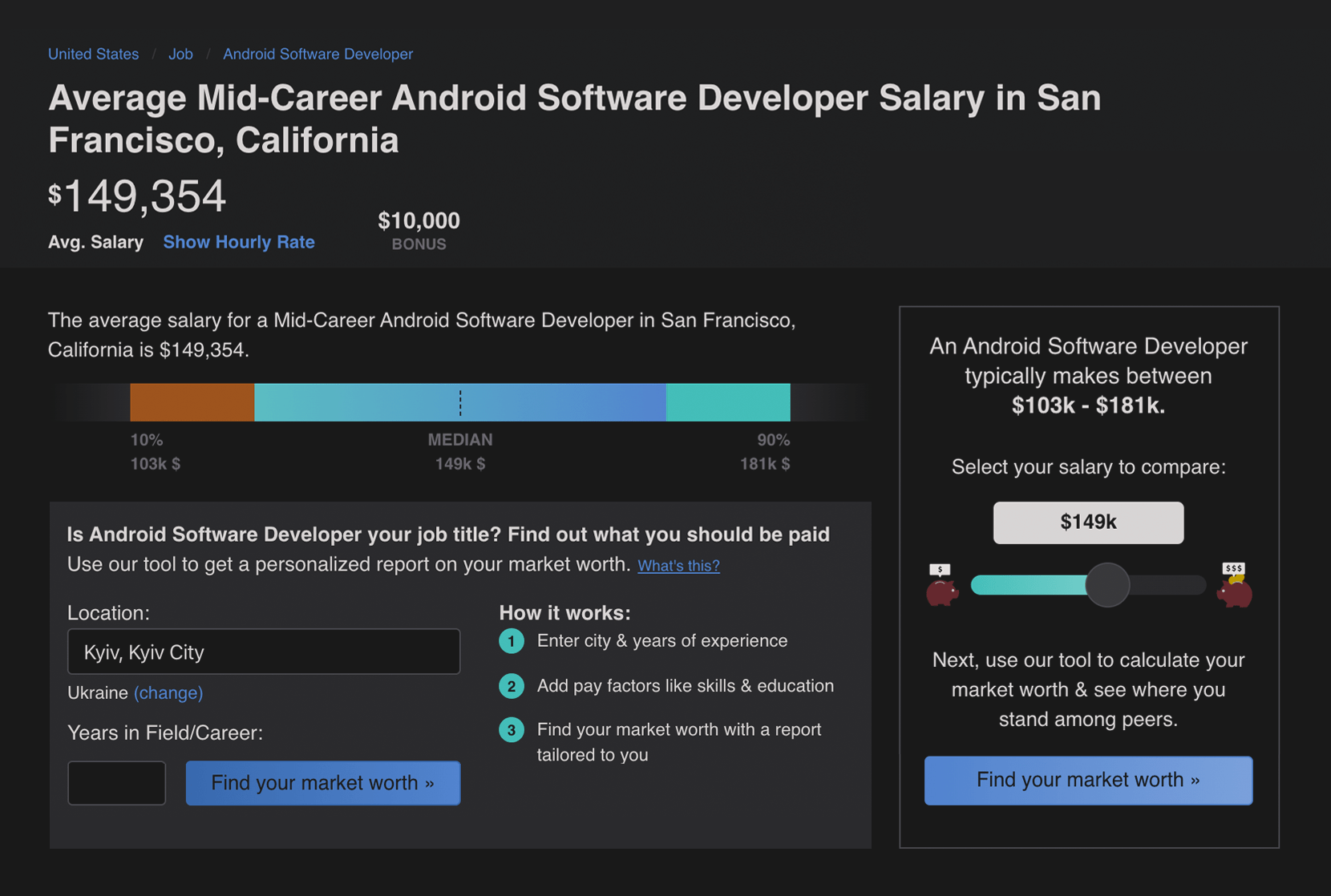 These rates are closely followed by the rates in New York. An app developer in the NYC area earns $88,563K per year.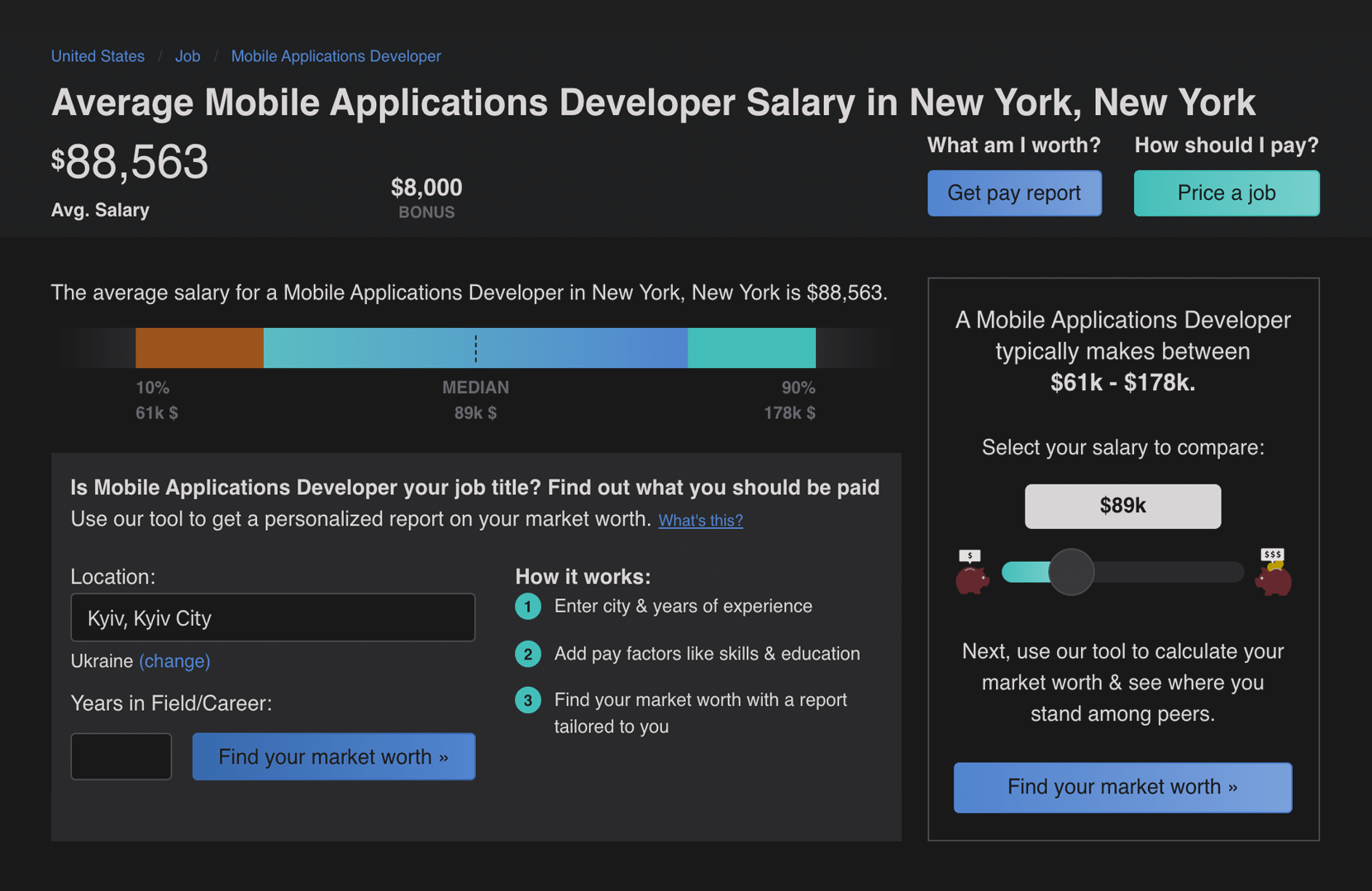 Mobile app development in Chicago is more affordable and costs about $76K per year.
(Just remember that when we say «more affordable,» we mean «still expensive, but at least you'll have enough money left to buy a cupcake.»)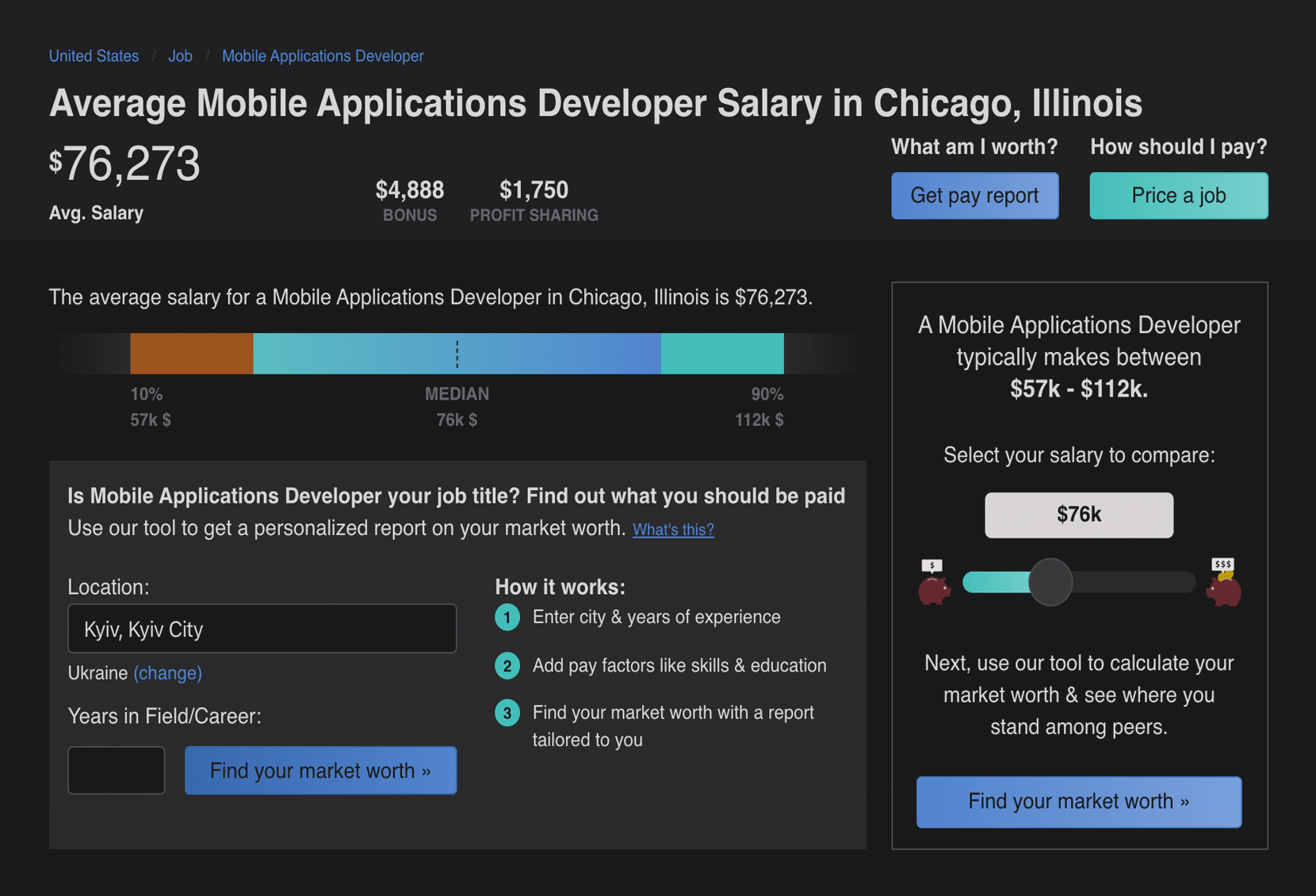 Half a year ago, Atlanta, GA, used to be a state with more affordable app programmers than other states on this list. It will cost you $82K to hire an app developer there.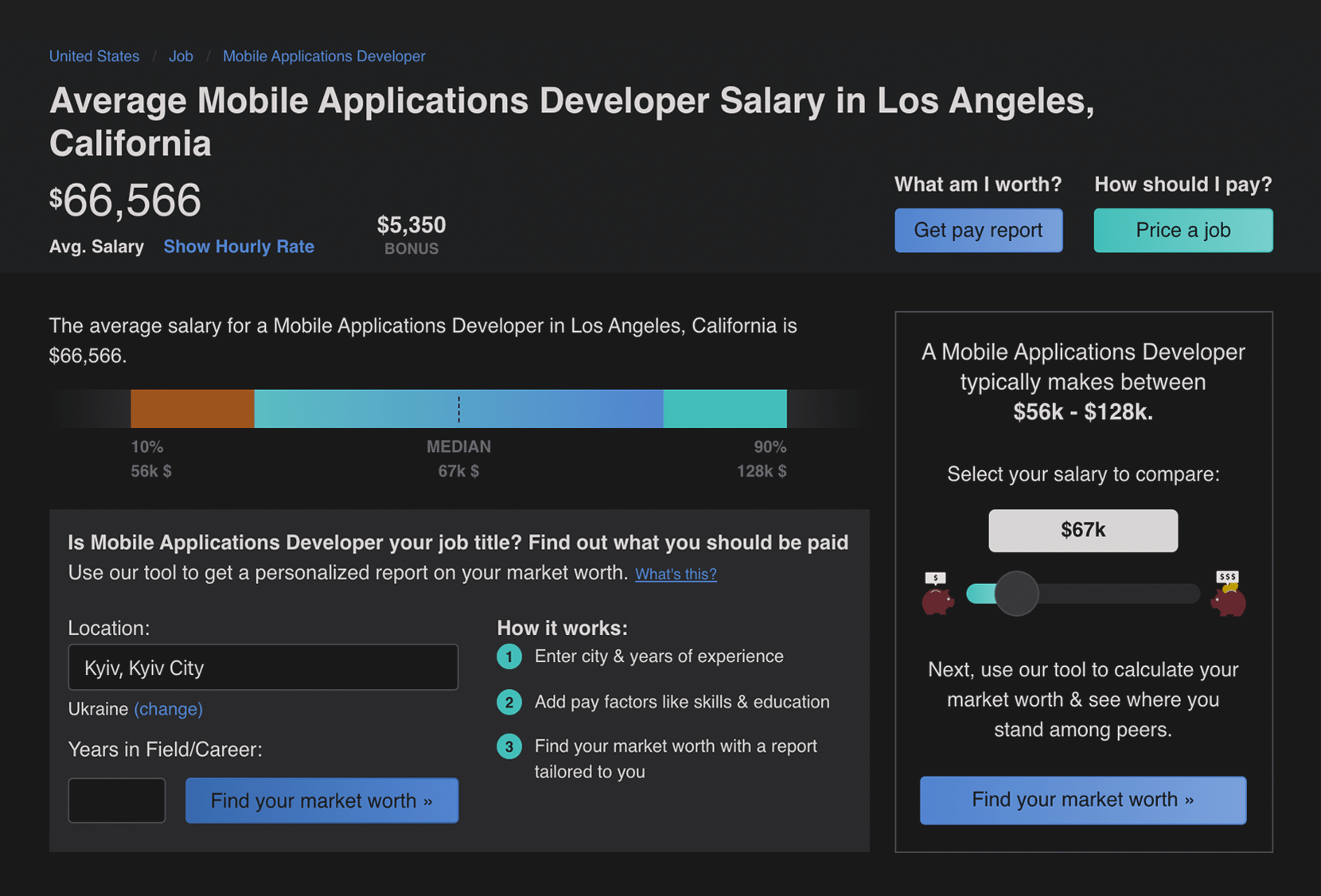 It looks like hiring in the United States can cost you a fortune. A team of just two app developers hired in New York will expect you to pay them $170K a year. And probably, this is going to be a year of development. Creating an app is not easy, and you will probably need a larger team to speed up the process.
And we're not even talking about the costs of working with app development companies! Perhaps, when your business grows old and mature, you will be able to afford the luxury of an app development company. An average mobile app development agency has staff to sustain, taxes to pay, and operational costs to cover. Guess who will be paying for all this?
Now, when you start out, and every dollar counts, an agency might not be the best choice.
Cheap alternatives don't turn out well
If you're considering hiring iOS and Android developers in India, think twice. Indian developers are well-known for how low their annual salary rates are. Before you type in Google, "Hire mobile app developers in India," consider these important notes:
High-quality app development can be more or less affordable but is never cheap. Regardless of the country, qualified app devs will charge you for the value they provide.

The lower you pay, the poorer quality of work you get. It's an axiom.
Fairtrade is always better than profiteering. So do pay fairly. You don't want to develop your company exploiting the labor of those forced to work for pennies.
WHY DOES YOUR BUSINESS NEED PROPER MOBILE APP DEVELOPERS?
If you lack hiring experience, you may hire an inexperienced or unskilled software developer. A freelance app developer who is not competent enough can subject your app to several unnecessary problems, such as:
Trying to build a poly-functional suite that flies to space and orders a beer. A simple but focused app is more than enough.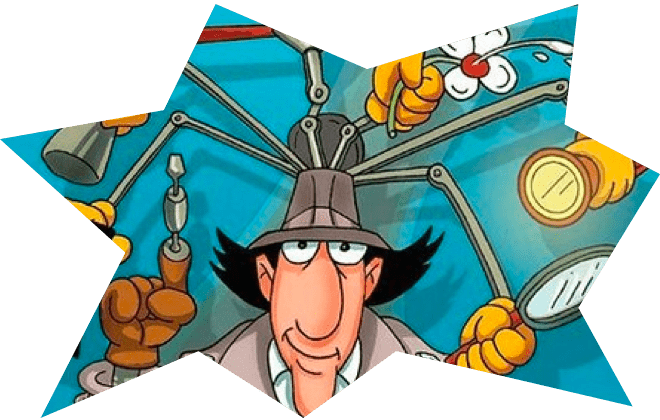 A lack of beta-testing. This can cause the final version of the app or the site not to work as intended, lacking functionality, malfunctioning, etc.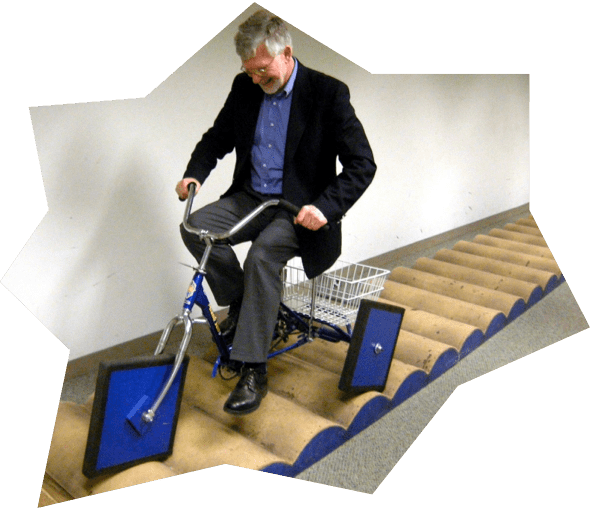 Neglecting functionality in favor of UI/UX, and vice versa. It's never good. This is why you need a team of devs: to do both sides of the development right.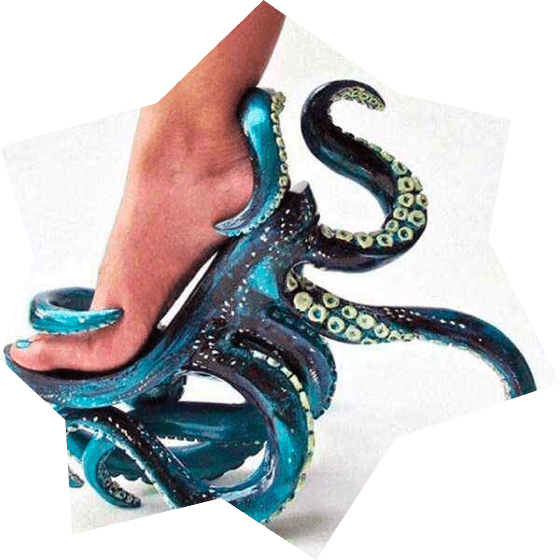 Developing for too many platforms at once. This leads to expenses, optimization issues, and missed deadlines (in many cases, devs need to write code for each new platform from scratch).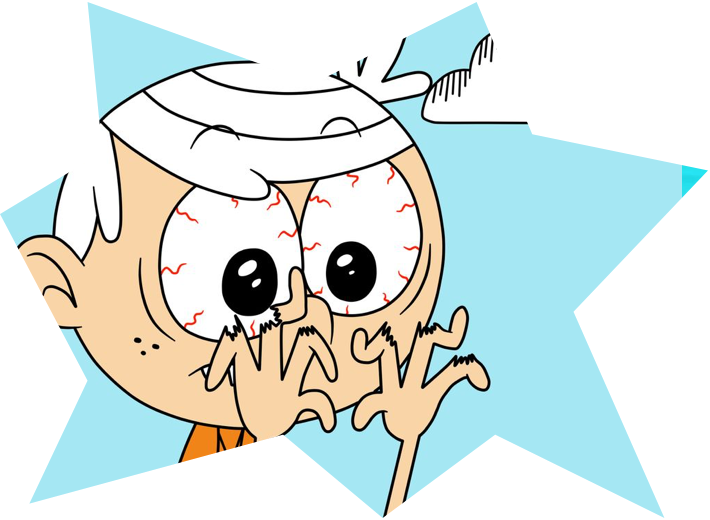 Service bugs, spaghetti code, poor technical execution.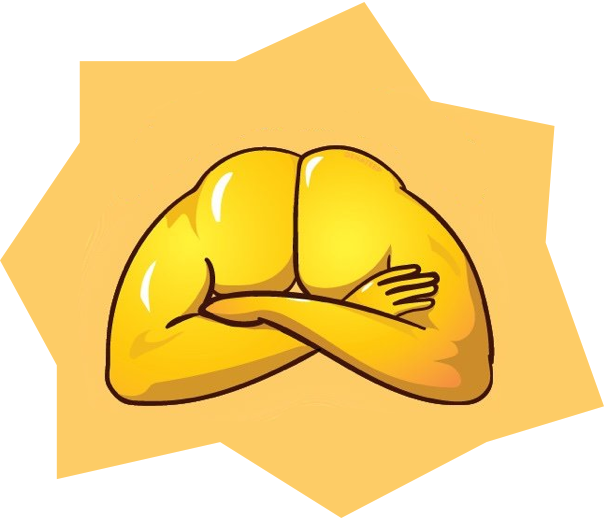 WHY SHOULD YOU USE LEMON.IO TO HIRE REMOTE APP DEVELOPERS?
You tell us what you want, we tell you whom to hire. We are a marketplace for vetted developers. We do this for a living.
The devs we're offering are not freelancers. They are vetted professionals with proven soft and hard skills and experience in remote work. Outsourcing app development with Lemon is perfectly safe.

We've already hired 350+ developers for you
We've already helped hire devs for all possible tasks, mobile app development included. Many of them are used to working together in teams.
If you are unsure whom you should hire and what platform you want an app for, we'll help you make an informed decision.
We'll help you to select the best possible dev
98% of our customers hire the first specialist we offer them. If you know you want an app but have no idea what developer you should hire, just rely on us. Lemon.io knows what's best for your project.
Combine skills of multiple devs for maximum result
From Megaman to Ultra-Mega-Mega-Man. Our broad talent pool allows you to get all-star developers to work on your specific tasks. We'll help you choose the right specialists for your project.
Hire European engineers
We mostly vet and hire app developers from Europe.
Compared to the US, Europe has a much lower cost of living, which results in lower salary expectations.
On the other hand, European devs have high standards of quality and a developed work ethic.
It means you can find app developers with fair rates. Just check out the hourly rates of developers we offer:
$45-$85 – Javascript
$50-$90 – Python
$50-$85 – Ruby on Rails
$55-$90 – Golang
$45-$80 – PHP
$55-$85 – Mobile Development
$45-$80 – .Net
$55-$95– Blockchain
$55-$95 -AI
$55-$95 – Data Science
Forget your concerns
Many mobile app developers do the coding thing just to make a living.
App developers registered at Lemon.io don't.
They eat app development, drink app development, breathe with app development, and marry app development. Their children are app development, too.
Here is how we make sure of it.
Preliminary checks
We make sure our candidate speaks good English, has a diverse portfolio of successfully accomplished projects, and has outstaffing experience.
Reputation checks
We care about your experience with our devs. Before hiring them we make sure that their previous employers were satisfied with our candidates.
Skill checks
There is no point in hiring nice people if they can't code. So, we put them to multiple proficiency tests. And trust us, those tests make one hell of a ride.
Live interview
We want to know how committed our candidates are, what their work ethic is, and how it feels working with them. For this purpose, we interview them live.
If a candidate fails a single stage (even the last one!), we never hire them. Yep, we're that badass.
Solve any project-related issues right away
Our customer support gets in touch with you when you ask for assistance. It stays with you until you say, «Thanks for the help. It's okay now.»
We manage our devs 24/7
We constantly monitor the work of our specialists when they work on your projects. Join us, it's fun! We have a special time tracker that lets you keep a record of the hours a dev spent working on your mobile app. If they slack off, you'll know it.
(Trust us, they won't. We have cameras installed all over their homes. We've taken their favorite waifu pillows hostage. They have nowhere to hide. Lemon is omnipresent.)
App developers you can hire right now
We've already selected some app devs who'd make a great team. Together, they can create an app your users will spend hours on. They can work on your order right away.
Why hire mobile app developers with Lemon?
Lemon knows everything about app development.
We have front and back-end developers who know all possible languages for mobile app development.
We are a marketplace with a strong emphasis on vetting and quality assurance.
Our prices are affordable because we hire developers in Eastern Europe.
We support and accompany our clients while they work with our devs.
NEED SOME MORE CLARITY? HERE'S A FAQ!
What does a freelance app developer do?

Let's get started with the basics. We need to clarify several key notions contained there to answer this question. First, let's say some words about app development in general and then add a pinch of useful knowledge about freelancers (and their difference from remote developers).
App (or application) development is a branch of a huge IT world connected with writing code/programming to create efficient applications (either for computers, mobile devices, or both). App development always comes with its own fair share of challenges — nevertheless, it has become tremendously popular during the last decade. More precisely, after (and during) the COVID pandemic, the app development world has felt a massive rise: everyone stayed at home and could fulfill their needs predominantly via the internet or mobile apps. Demand drove the offer forward. App developers work in medicine, education, technology, science, architecture, gaming, and others. Their motivation is running high since they feel popular and wanted daily. Simultaneously, their rates also plummet thanks to the popularity and high competition.
Now, let's say some words about the freelance part. Freelancers are professionals who prefer not to work onsite (in the office) on a full workday basis and employ themselves via a free schedule on a task basis. So, if a freelancer finds a client, they cooperate with each other until a freelancer completes the project in question. Afterward, the freelancer must look for another job or project.
Let's unite everything in one piece now. A freelance app developer is an IT specialist developing web or mobile applications and working on a project base.

What should I think about before hiring a mobile app developer?

If you want to develop mobile applications in your company, then hiring a mobile app developer is the best decision you can make. That's as clear as daylight. But what should you take into consideration before making the all-important cadre decision?
Check the portfolio. Before hiring a mobile app developer, check their former projects in the portfolio. What did they excel in? What are the results of their previous work? Do you like them? If you don't know the quality level of the dev's projects, you can be afraid to entrust them with your blossoming app, right?
Check the prior experience. Where did they work? Is it a renowned company or some noname business with unclear results? What kind of experience and expertise could they obtain there?
Talk to your predecessors. I mean past clients, of course. Collect the evidence and survey results.
Monitor the technologies used. What fields is the developer proficient in? Will you need this kind of proficiency for your project?
Talk over app design. Before your developer starts coding and utilizing CSS or JS, discuss all the necessary design/functionality points and possibilities.

How much does it cost to build an app in 2022?

The first question every web app startup owner should ask is how much it will cost to develop an app in 2022. It's always crucial to plan a budget, and it will be much easier to do if you have some understanding of the average prices. Numerous factors influence them. Geography, local IT market situation, and experience level of the IT professionals are just a few of them.
For proper and precise calculations, it's useful to know the following:
How complex is the design, and how many screens will the app contain;
How complex is the development process;
How many features and functions will the app contain?
How complex will the database be for the said application?
How big is the development team?
Generally, the sums and numbers will be much bigger if you hire the app development team in the US than in Europe or Latin America. Moreover, if you want to hire full-time app developers, the sum will contain FICA taxes, healthcare components, and a lot of other expenses. If you hire a freelance team, you can lose on professionalism but spare a lot of expenses. The third option is hiring through vetting marketplaces like Lemon.io, and it's the best since all the proposed candidates are pre-checked and pre-filtered.

How many hours does it take to develop an app?

Unfortunately, there are no precise answers to such questions. All the applications are different, and all the developers are also different. Let's consider the possible answers from the perspective of the startup owner. Two key factors influencing the answer are the planning stage factors and the external factors.
So, where can you be according to the planning stage scale?
You have a basic idea of the app you want
You've defined a scope of needed features
You've already done all the UI/UX designs
Of course, the app development process will be much shorter for those who reach the third stage.

Now, let's say a few words about external factors. Ours isn't the ideal world, so the app development duration doesn't depend on just internal mechanisms.
1. Project team. It's essential to hire a team that not only get what's needed from the app in terms of technologies and functionality but also profoundly understands all the possible influences and strategies.
2. Stakeholder management. Arranging meetings, managing interests, and providing regular updates for those financially involved in the project is time-consuming and tedious. This part of the organization eats a lot of time that could otherwise be spent on development.
3. Project friction. Here, you can think over all sorts of unpredictabilities happening along the way of app development.
All in all, the question of how much time is needed to build an app is very dependent on thousand of collateral factors.

Should I patent my app idea?

It depends on the app. If your application is likely to become profitable, bring a lot of money, and be popular, you'd better consider patenting it since there are a lot of developers out there who will gladly make something similar and tear off a significant part of your customer base. If, on the contrary, the app is small and insignificant, don't patent it since the process of patenting is tedious and time-consuming.

How to hire Mobile APP developers?

When it comes to hiring a Mobile APP professional, we understand the importance of finding the right fit for your project. At lemon.io, we make the process hassle-free. Fill in our form with your project requirements, and within 48 hours or less, we will provide you with a selection of exceptional Mobile APP developers.

How much do Mobile APP developers cost to hire?

At Lemon.io, every contractor offers their own price depending on their proficiency level, additional skills, and general tech profile. Generally, a mobile app developer's rate at Lemon.io starts at $60 per hour.