Top 10 Freelance Websites to Hire from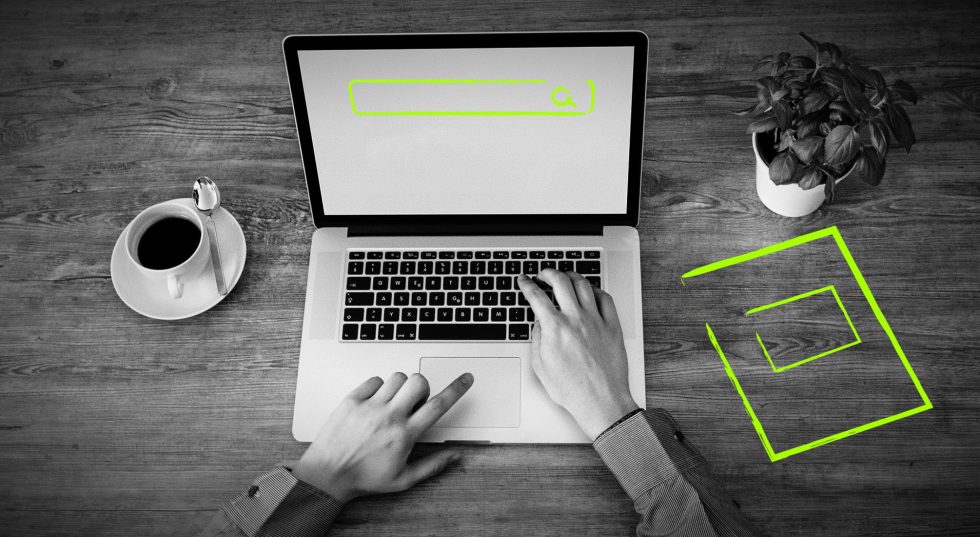 As a business owner, you always want to outsource to the best freelancing websites. But what platforms are worth your attention? Check out our list of the top freelance websites to find your dream contractor.
Table of contents
Top 10 best freelance websites: your handy cheat sheet
As a company owner, chances are you've at least once considered outsourcing for business tasks. This is often a viable solution because of its cost-effectiveness, versatility, and direct communication between you and the contractor.
If you Google up a list of freelance websites, the number of websites to hire freelancers you'll get will be astonishing. How do you know where to hire? Can a contractor do the job well? To avoid wasting your time and money, you only want to hire on the best freelance websites.
To help you choose from the wide variety of services, we've prepared a list of top 10 freelance websites that accommodate qualified, experienced contractors.

1. Lemon.io (former Coding Ninjas)
Overall grade – 4.8 / 5
Lemon.io is a rebranding of Coding Ninjas – a reliable resource for hiring highly skilled web and software professionals. A balanced price and quality solution.
Reviews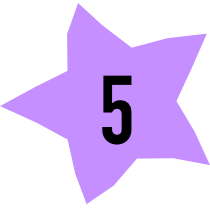 Lemon.io has overwhelmingly positive reviews on Trustpilot (95% positive reviews) and G2 Crowd (90% positive reviews). The latter named the platform "High Performer Summer 2021." The majority of the reviews come from customers commending fast and efficient service, and the professionalism of the freelance work online.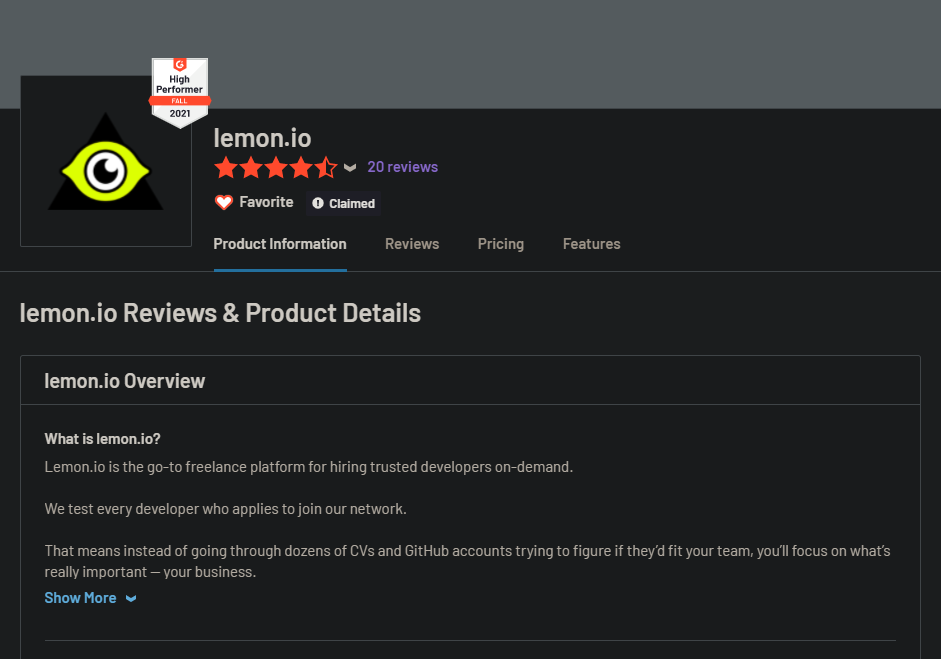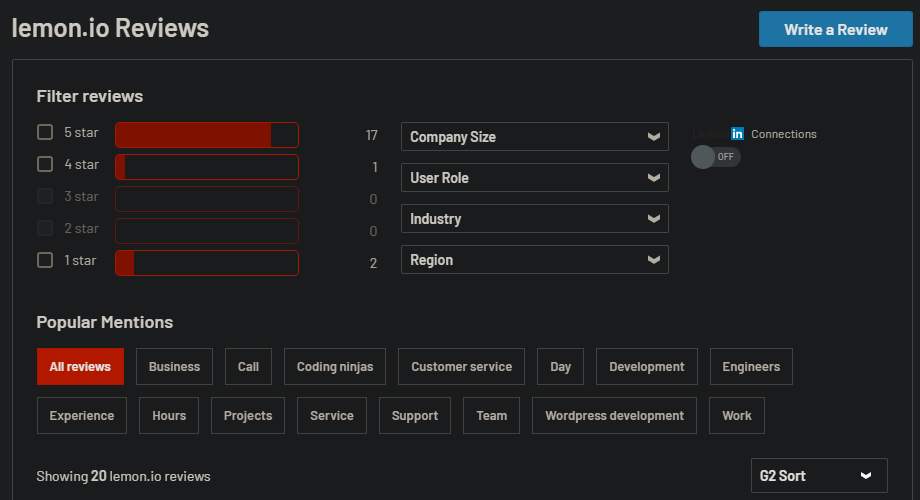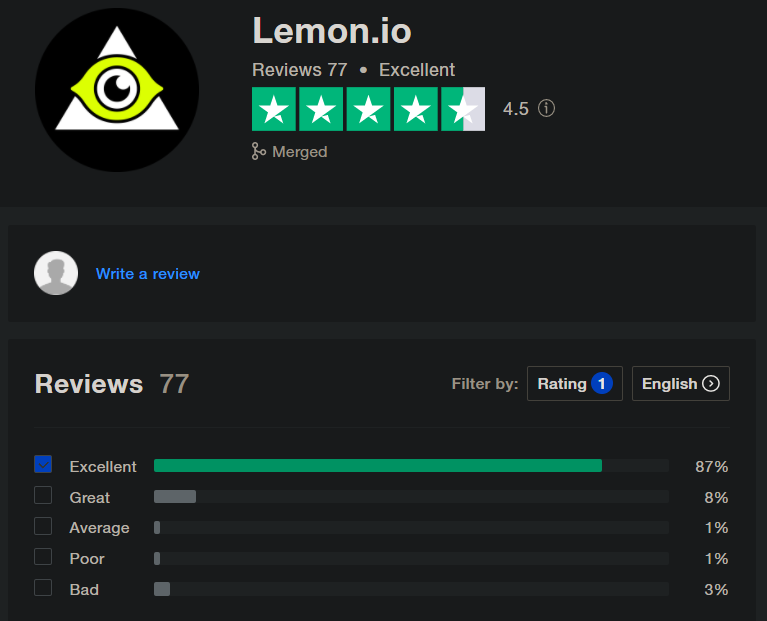 Talent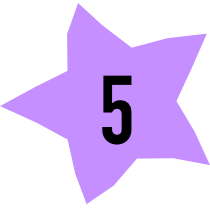 Lemon.io relies on a multi-stage vetting process when finding new contractors. The company's staff interview every freelancer to check their hard and soft skills, so you'll end up hiring a competent developer. Lemon.io live support team ensures your projects are delivered on time and according to your requirements. All contractors speak good English, so you won't have problems communicating with them.
But don't take our word for it. Here's what our clients say: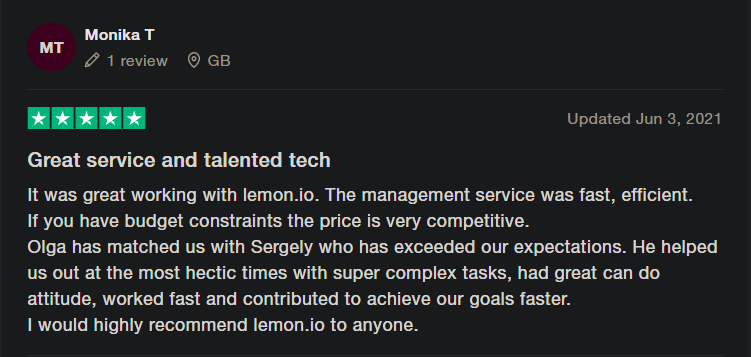 Prices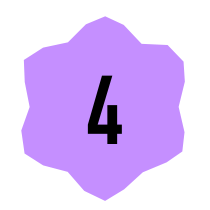 Lemon.io accepts Central/Eastern/Northern European freelancers on their network, as well as specialists from Latin America. Many believe this to be an advantage: devs from these regions are known to be highly skilled and work for reasonable hourly rates. On Lemon.io, their ranges fluctuate within the $20-45 borders. This is way more affordable than on many websites for finding the best freelance jobs.
At least that's what our grateful customers are saying: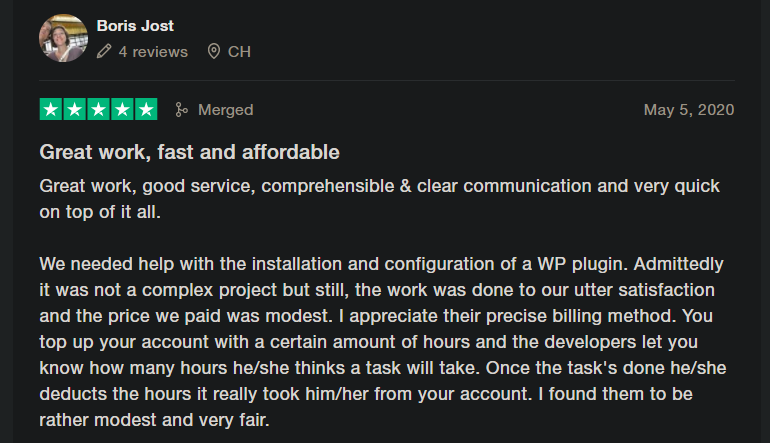 Security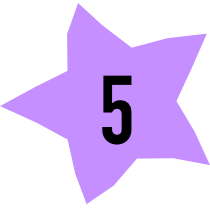 As in the case of other best online job sites, security is one of Lemon.io's priorities. You can (and are encouraged to) sign an NDA with a freelancer you hire from Lemon.io. All the communication and project data transfers between you and the contractor are direct, so none of the info you exchange with them is stored on Lemon.io servers. The company also sees its thorough pre-screening procedures as an additional guarantee of your safety,
Customer service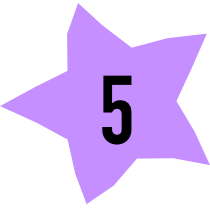 Lemon.io will find you a perfectly suitable expert able to deliver quality freelancing services within the minimal time limit possible. Usually, the time between you place an order and a freelancer starts working on it takes up to 24 hours, which is faster than on some of the best freelance websites.
Here's one of Lemon.io's mighty devs. Meet Roman, a Senior Python Developer at Lemon.io, who can come on board with your project miraculously fast.
The support team monitors and coordinates your work with them, to ensure you have the best possible customer experience. You can address whatever questions you have to the company managers, and expect a fast solution.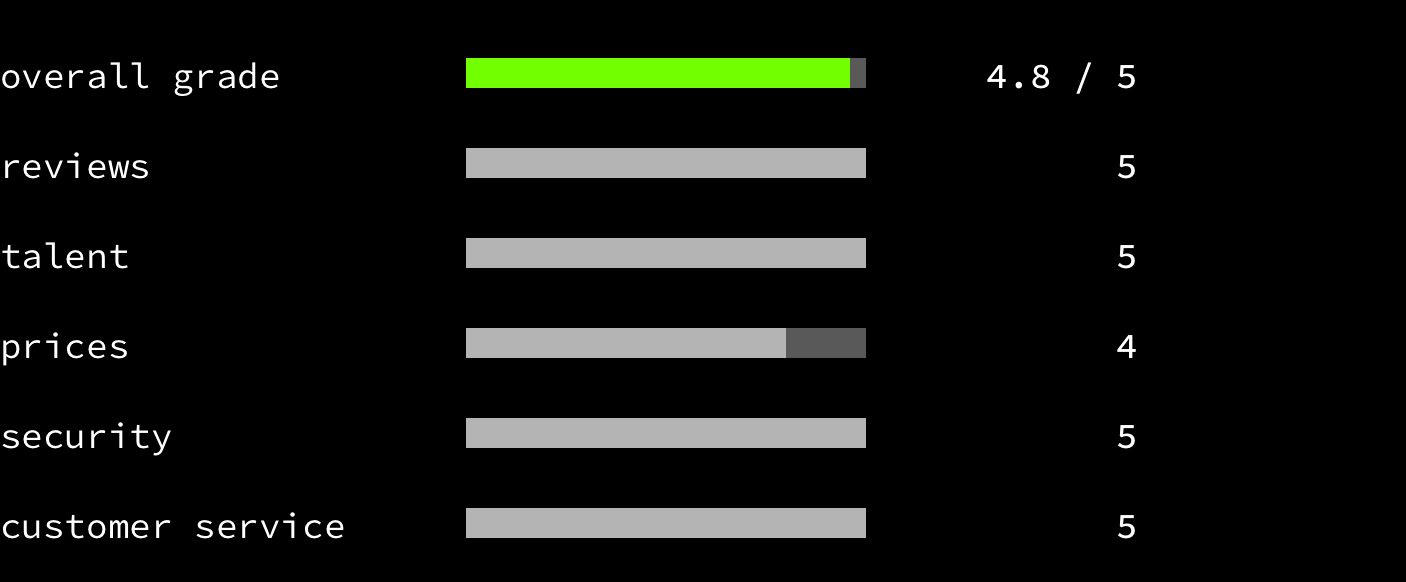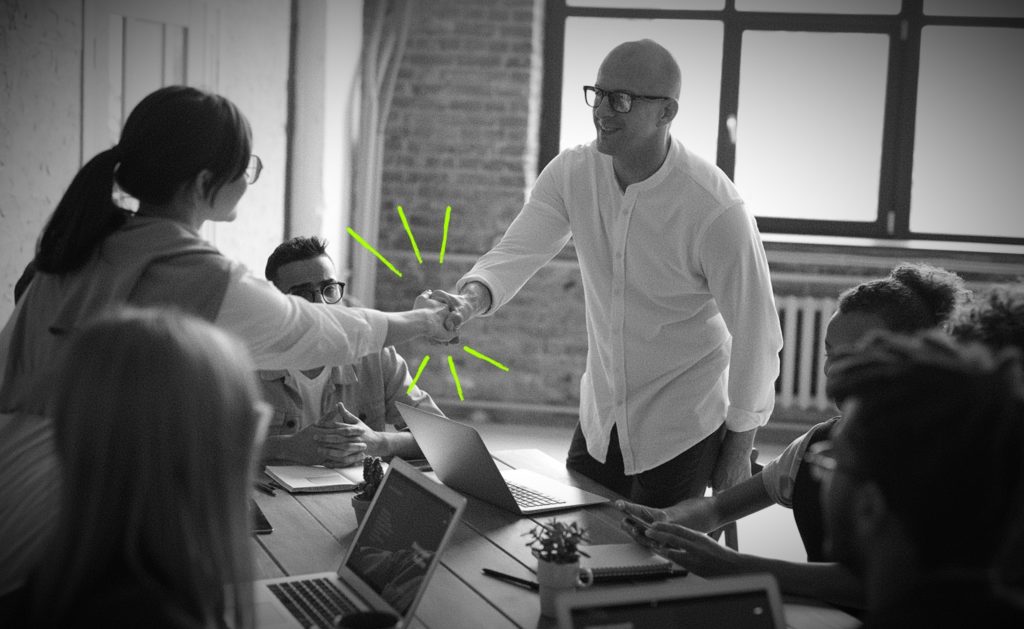 2. Gigster
Overall score – 3.8 / 5
What is Gigster? A service that assembles teams of freelancers to build software products for you, based on your requirements. A good viable idea with some flaws in realization.
Reviews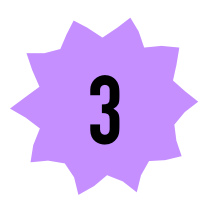 Gigster reviews are surprisingly polar and few. At the time of writing, the company only has a 5-star review on G2 Crowd and a 1-star review on Trustpilot.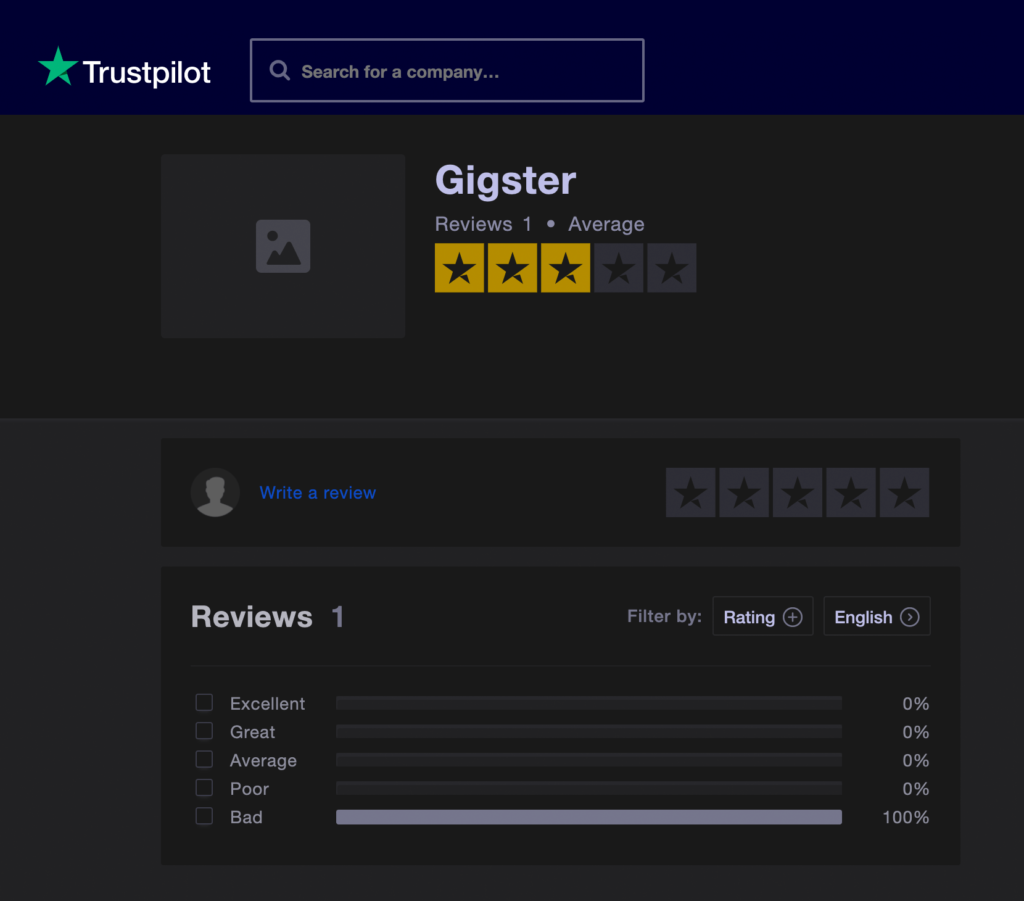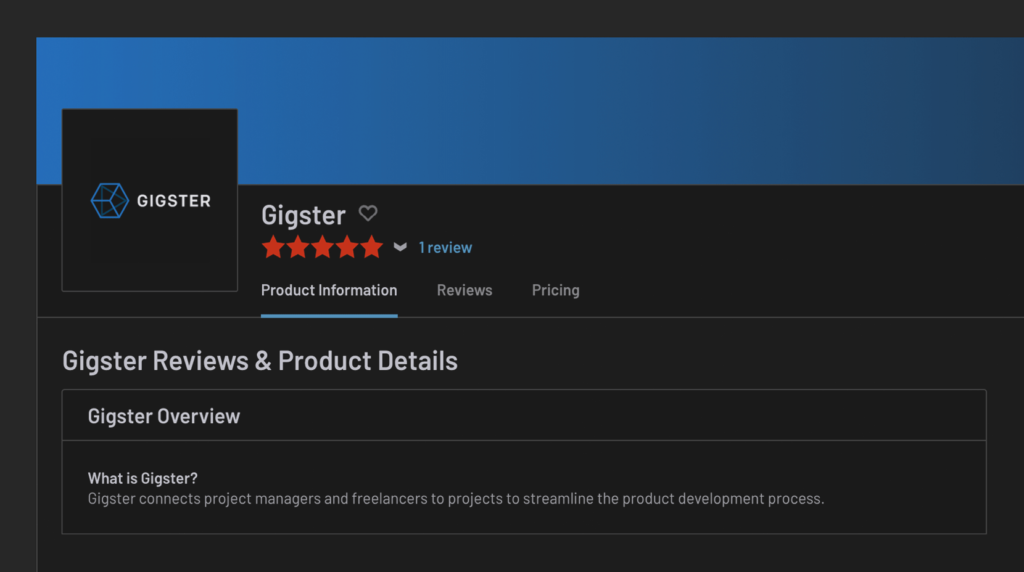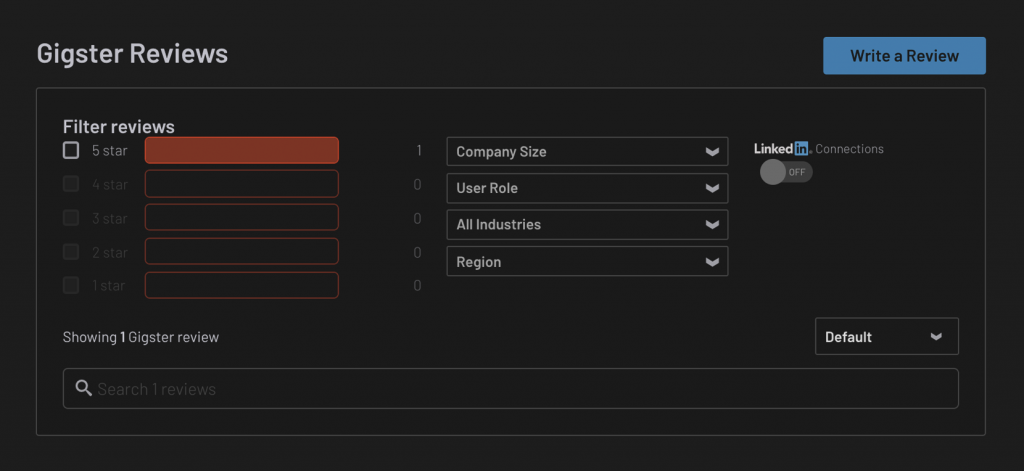 Gigster's review on G2 Crowd is cheerful and claims the website to be "the best platform for freelance developers," but on Trustpilot, we've found a call to "stay away from this company."
On Quora, you can find Gigster reviews mentioning poor project management and incompetent developers – but, once again, mixed with cheerful positive comments about this freelance marketplace.
We'd say Gigster reviews are confusing, would you?
Talent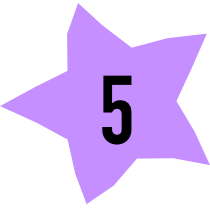 The platform claims to have a meticulous screening process filtering out 99% of the applying contractors. When you put in your requirements and get quoted, the platform assembles a team whose expertise matches your demands.
Usually, the team comprises 5 and more members, including a product manager, a project manager, designers, software engineers, and so on. Sounds great: a team of Gigster's top 1% talents, and a project manager to discuss all project-related matters with!
But, in practice, Gigster relies on AI algorithms when assembling the teams according to their speciality, and sometimes fails to match you with the best possible candidates for the job.
Perhaps in the future, AI will become advanced enough to guarantee you the perfect match. But, so far, contractors on top freelance websites are mostly handpicked for a job by staff members.
Prices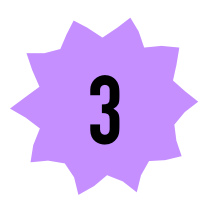 Project costs depend on the size and complexity of a software piece you want Gigster teams to build. Gigster pricing starts at $150,000, so if you are a big company with an appropriate budget it won't scare you away, probably. Given that app development costs can break the $1M mark, Gigster might not be the best option for smaller companies and startups.
Oh well, don't fret! We've got you covered!
Security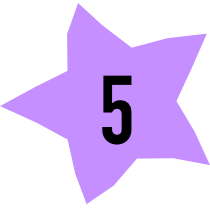 Gigster uses strict NDAs for its team members and cooperates with your CISO to make sure its work matches your security requirements. This puts Gigster's safety policies among the most reliable, even compared to other best freelance websites on this list.
Customer service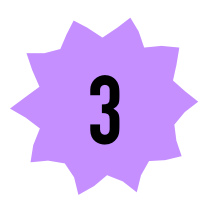 There were reports regarding miscommunication and project managers abandoning orders midterm (you can check this Quora thread for details). Customers suggest you might be satisfied with Gigster's services if you are a non-tech person ordering a relatively simple project. Otherwise, your experience with the platform might turn out to be frustrating.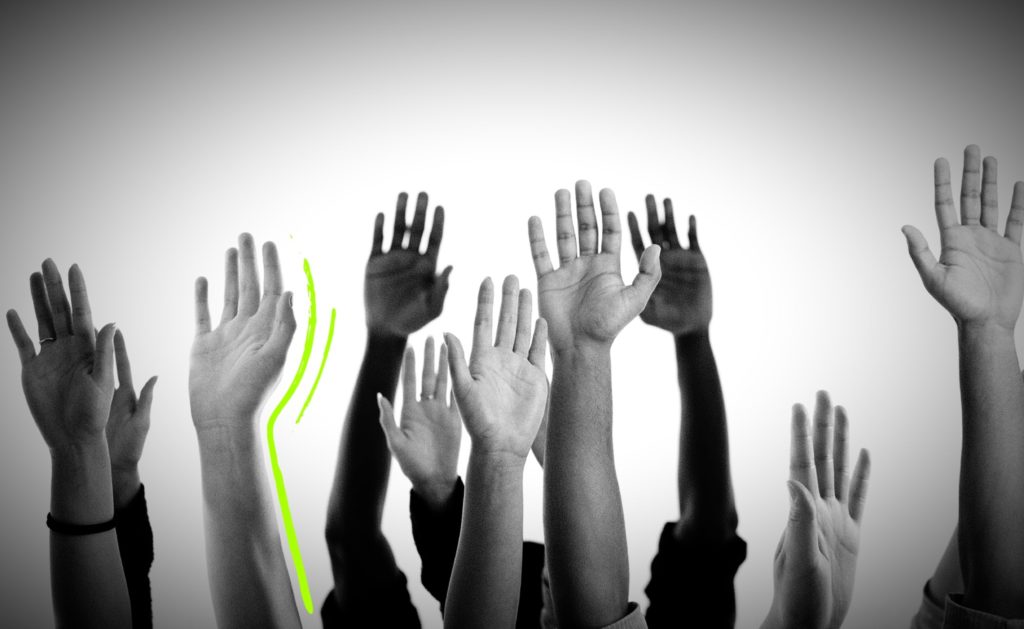 3. Freelancer
Overall score – 3.4 / 5
Any list of top freelance websites would not be complete without one of the most famous freelancing companies. Freelancer.com is a huge freelance marketplace where you can find experts of all possible profiles. It can just take some time and effort to find your perfect contractor.
Reviews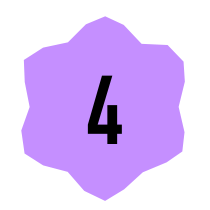 Naturally, Freelancer.com has thousands of reviews, the absolute majority of which are positive. On Trustpilot people mostly commend the platform's excellent customer service. This looks suspicious, though, because many such reviews are 5-stars, contain no specific details, and were published recently by users with just one or two reviews.
Here's just one example:

And this one is for you, Camile:

Because in the end, a nice talk is all that matters!

On the other hand, negative reviews often mention scammers or unscrupulous workers and provide details of the customers' negative experiences.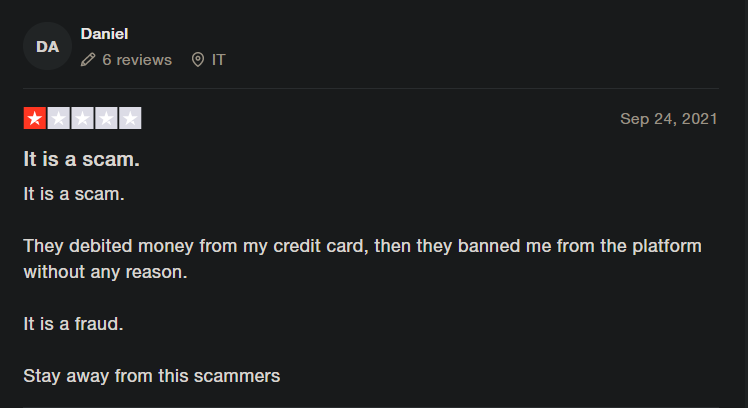 You know how they say: pay up and hope for the best!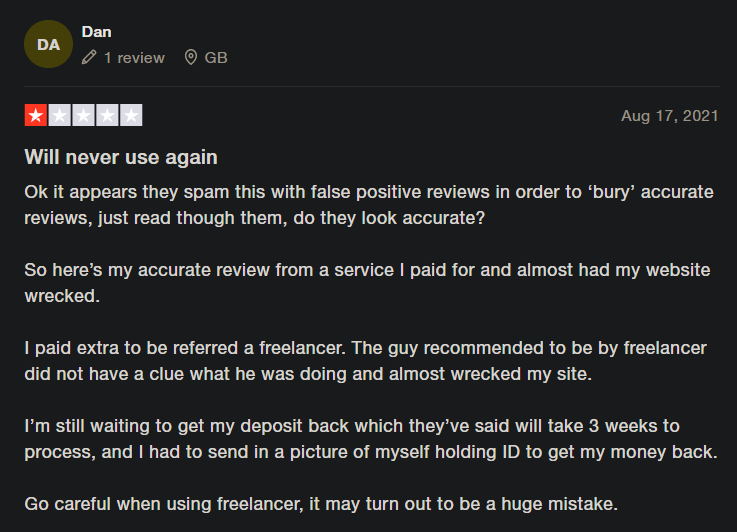 If you are planning to use Freelancer.com, check out our article on how to detect freelance scammers – just to be on the safe side.
Talent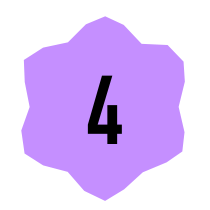 The platform has many excellent pros working on it. The main problem is that Freelancer.com relies on bidding. For you, it means that along with some great pros there will be a bunch of unskilled beginners or even scammers applying for your job posting. Which makes hiring a contractor on the platform a bit of a guessing game.
Prices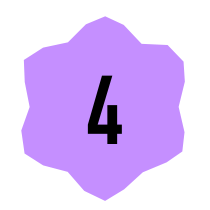 The platform uses a system of fees that depend on whether you hire a freelancer for a fixed price or an hourly rate. For fixed-price projects, you will have to additionally pay 3% of the sum, or $3, whichever is greater. For hourly-rate projects, each time you pay your contractor, the platform levies 3% of that sum. As for the rest, Freelancer is a bidding platform, so the prices vary greatly.
Security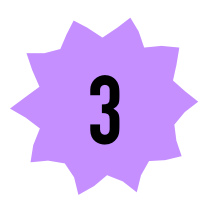 The platform utilizes the system of ID verification and allows you to set up secure milestone payments. It also has a time tracker to ensure you pay only for the actual work hours of the contractor you hired. Alas, all this does not repel hundreds of irresponsible wannabe freelancers, profile hijackers, scammers, and other suspicious folks.
Customer service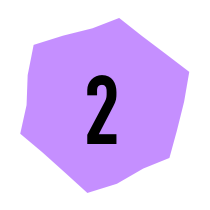 Customers often rant about the platform's user interface that impedes communication with freelancers, and about accounts being blocked for no obvious reasons. Also, it looks like support team members are not always available because sometimes disputes and refund requests remain unattained for a long time. On the other hand, when support does jump in, your issue will probably be resolved… someday.


4. PeoplePerHour
Overall score – 3.4 / 5
A medium-sized platform to hire virtual assistants for non-urgent, smaller tasks such as data entry, or quick fixes and minor edits. However, if you are searching for developers, you'd better look at other freelance website development sites.
Reviews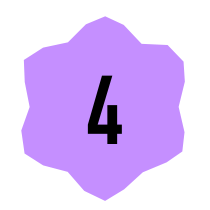 PeoplePerHour reviews are mixed. Mostly, customers get excited about how well a hired contractor performed, or how simple it was to use the services.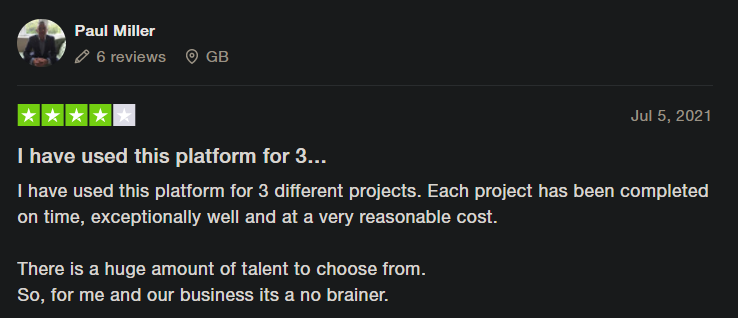 On the other hand, many PeoplePerHour reviews mention the inability to get help from the support team or complain about high fees.
Some people say it's so bad, that they suspect PPH has joined the dark side.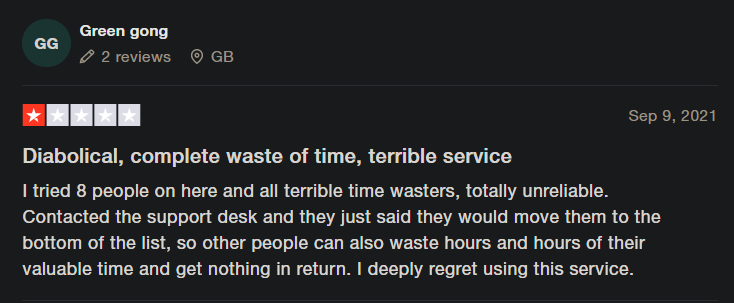 Dying, maybe?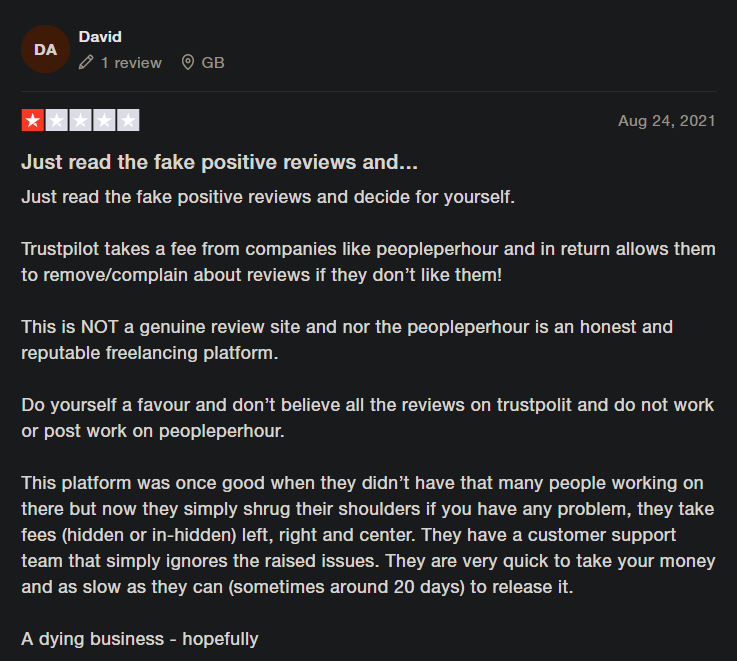 Talent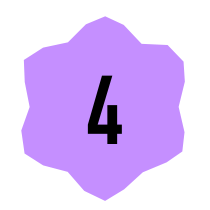 PeoplePerHour employs many qualified freelancers, or sellers, as they are called here. Despite the occasional reports mentioning missed deadlines and poor quality of work, mostly, the contractors working on the platform are competent.
Prices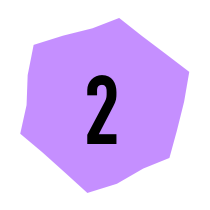 The platform's advertised hourlies – small jobs for fixed prices – turn out to be not so affordable, after all. All because of the numerous PeoplePerHour fees and additional transactions the service imposes on you.
For example, there is a bunch of commissions for using different payment methods: £0.6 + 10% of the sum. How about a £26 NDA fee (good thing it's optional)? There is a £50 fee to mark your project as "featured" (otherwise, it'll quickly vanish in a number of jobs posted by other clients). And if you are in a hurry, prepare to pay an extra £10 for urgency.
Security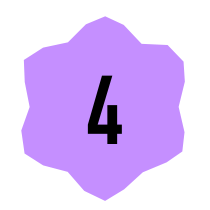 You know your payments are safely processed if a platform utilizes Escrow – and PeoplePerHour does so. There is also Work Stream – a record of all your communications with a hired freelancer, which is your only source of evidence to back up your claims to the support team. Unfortunately, there is still a standard risk of running into a scammer or being ghosted.
Customer service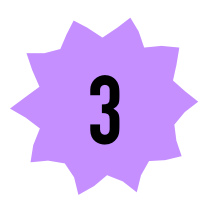 PeoplePerHour's customer service does not live up to the level of other top freelance websites. One of the most popular reasons for customer complaints is that the company's helpdesk seems to be little of use. Some users point out it can take forever for the support team to provide assistance or to process a refund. Generally, people tend to have better experiences with PeoplePerHour competitors.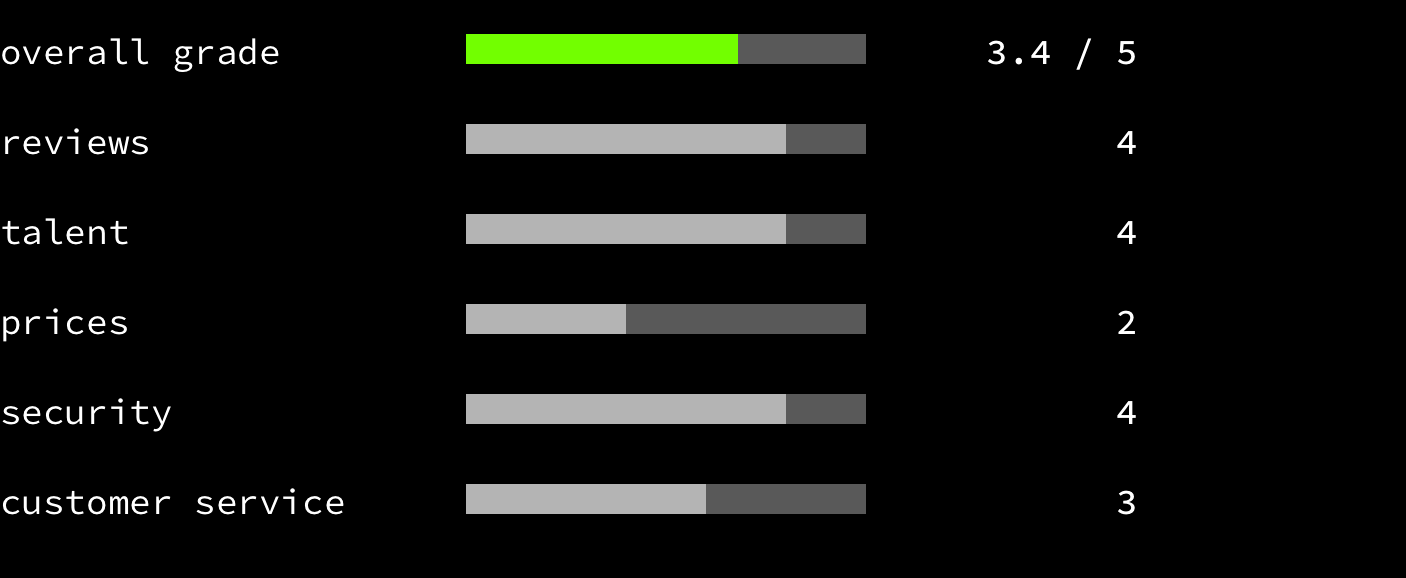 5. 99Designs
Overall score – 4.2 / 5
99Designs rightfully occupies its place in this list of the top 10 freelance websites. The nice platform is able to deliver a solution when you need a logo, web design, or corporate identity for your startup.
Reviews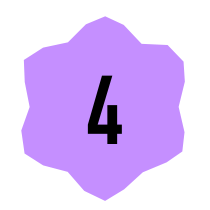 99Designs reviews on Trustpilot and G2 Crowd are mostly positive. Customers agree that the platform can deliver decent results for reasonable prices, although you should not expect anything extraordinary.
Talent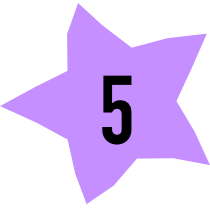 Being one of the best freelance websites when you need a solution in graphic or web design, the platform works on a contest basis. This allows you to easily gather and review the submissions of multiple designers based on your job requirements. The majority of designers on the platform are responsive, so more often than not, you will be able to discuss your project with the designer in detail. Many reviewers underline the high proficiency of 99Designs aces in logo design.

Alas, along with qualified specialists, 99Designs accommodates many beginners and wannabe designers. For you, it means that in each contest you post there will be some good entries created by qualified pros, and a bunch of generic (and sometimes plagiarised) submissions. Wading through all the submissions can be quite time-consuming. 99Designs competitors suffer from this problem as well, so this is not unique to the platform.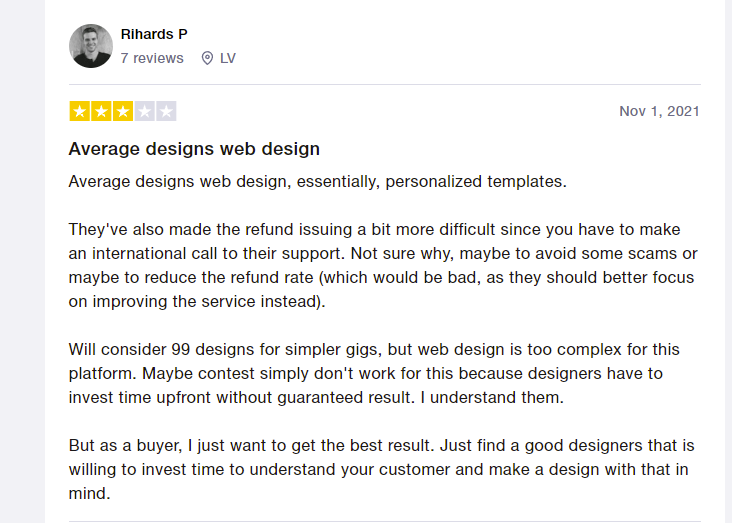 To avoid that, you can keep entries closed from other designers, so that they could not see each other's submissions.
Prices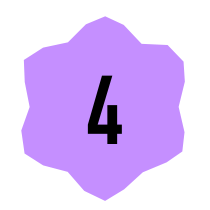 99Designs pricing comes in several packages, differing mostly in the number of entries your contest can gather, and features. The cheapest pricing plan will cost you $299 and includes copyright ownership, a moneyback guarantee, and up to 30 submissions. The most expensive pricing plan costs $1,299. Along with the basic features, it grants you prioritized support and a dedicated manager for organizing the work process. The package allows only 60 submissions, but all of them come from the platform's top-level designers.
Security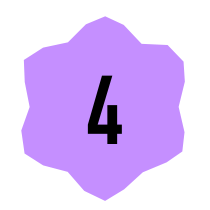 There is a thorough ID verification procedure for each applying designer, so you can be sure you work with real people, not scammers. Unfortunately, this does not always save you from freelancers who ghost you.
Customer service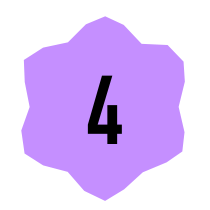 A friendly and helpful support team will see you through the majority of your problems with the platform and/or with the contractors applying to your contests. 99Designs website is somewhat bulky in terms of the user interface, and has unintuitive navigation (how ironic is that for a service housing hundreds of web designers?)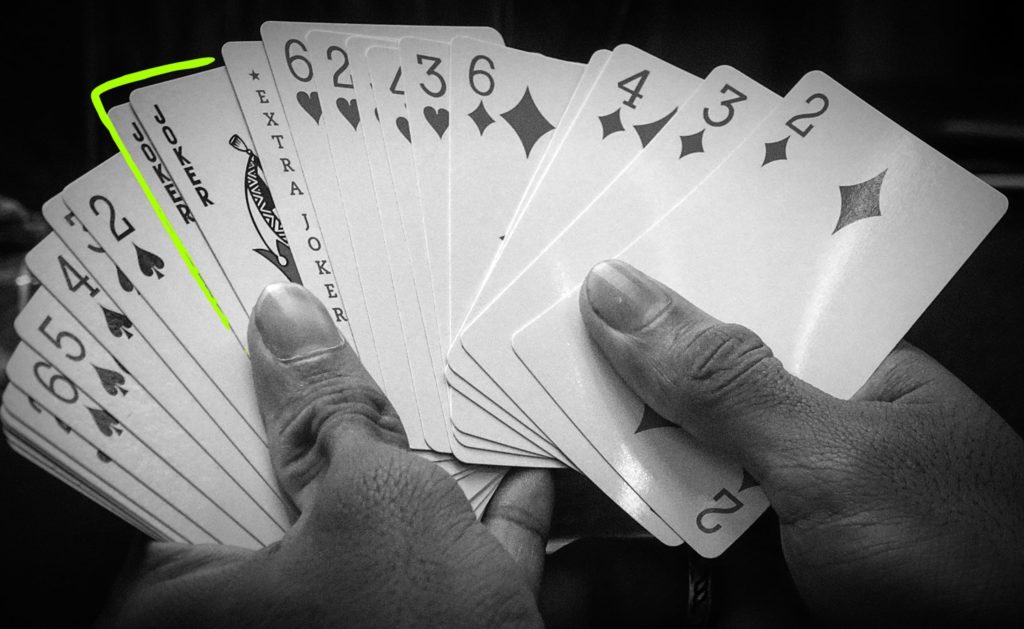 6. Upwork
Overall score – 3.6 / 5
A famous freelance marketplace with high competition among freelancers. It can take a while before you find a skilled contractor who is matching your requirements.
Reviews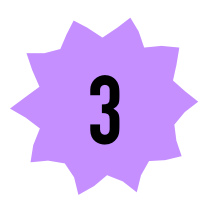 There are too many negative Upwork reviews on Trustpilot – and not just typical, "Meh, I didn't like it" comments, but detailed rants with some very specific details. Mostly, they come from freelancers complaining about the company's policies and slow payment processing. But, we've also seen customers rant about high fees and poor customer service a lot.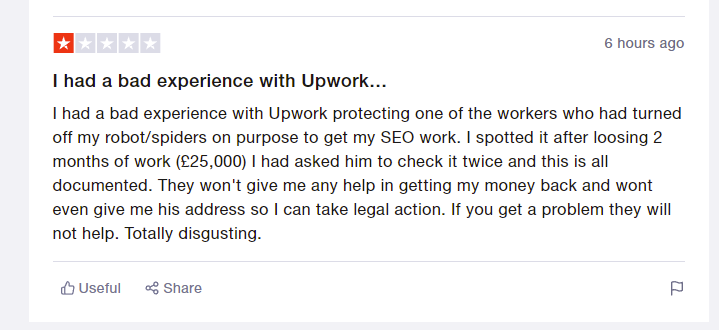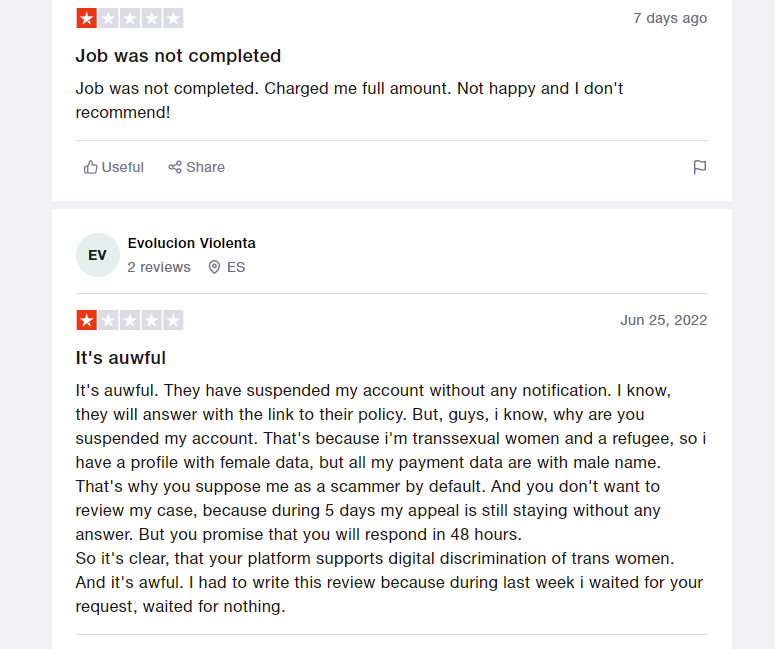 We've also seen a huge number of negative comments on Trustpilot having been flagged by Upwork as if it tried to fight reviews instead of improving its services.
G2 Crowd reviews look better, in general, but mention the same problems.
Talent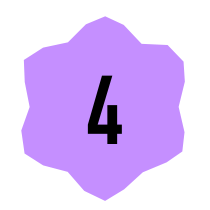 As on Freelancer.com, your chances of hiring a skilled pro are as high as running into a complete beginner. To avoid that, you can (and should) review the applying freelancers' portfolios and testimonials, but imagine how much time it will occupy. Respectively, job success rates and the quality of delivered work depend on a contractor, too.
So, considering this, is Upwork legit? Yes, although finding a qualified expert on Upwork can be a matter of luck, patience, or both.
Prices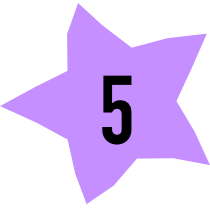 Upwork pricing for customers is one of the major reasons why we decided to include it to our list of the best freelance platforms. Signing up and hiring freelancers is free – you only pay what you and the contractor agreed upon. Obviously, prices depend on the contractor's skill, area of expertise, and other factors. In general, prices on Upwork do not hit the ceiling. E.g., you can find software developers whose hourly rates start from $30 per hour.
Also, you have the option to purchase one of the pricing plans for additional benefits such as dedicated account managers to help you hire qualified freelancers, project management tools, and so on. Prices start with $49,99 per month and look rather affordable.
Upwork fees for clients are minimal. There is only a 3% payment processing fee, and that's it.
Security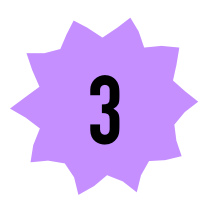 Upwork utilizes Escrow, so you can expect your payments to be protected. On the other hand, even though the platform utilizes ID verification, Upwork competitors often have better security measures. It just does not protect you from scammers: your chances of running into one of them are considerable.
Customer service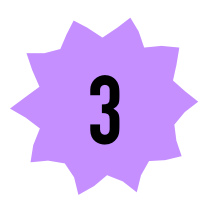 Upwork is known for its reluctant customer support. Clients reported having had problems with even contacting it, not to mention receiving assistance. Accounts being blocked for no obvious reason and ignored requests to the support team are just some of the most common issues with Upwork's customer service.
However, some positive feedback about the big variety of available job options and overall freelancer friendliness is also worth mentioning.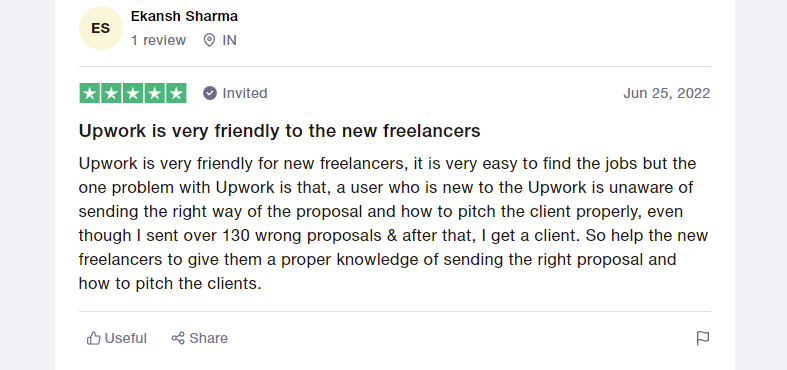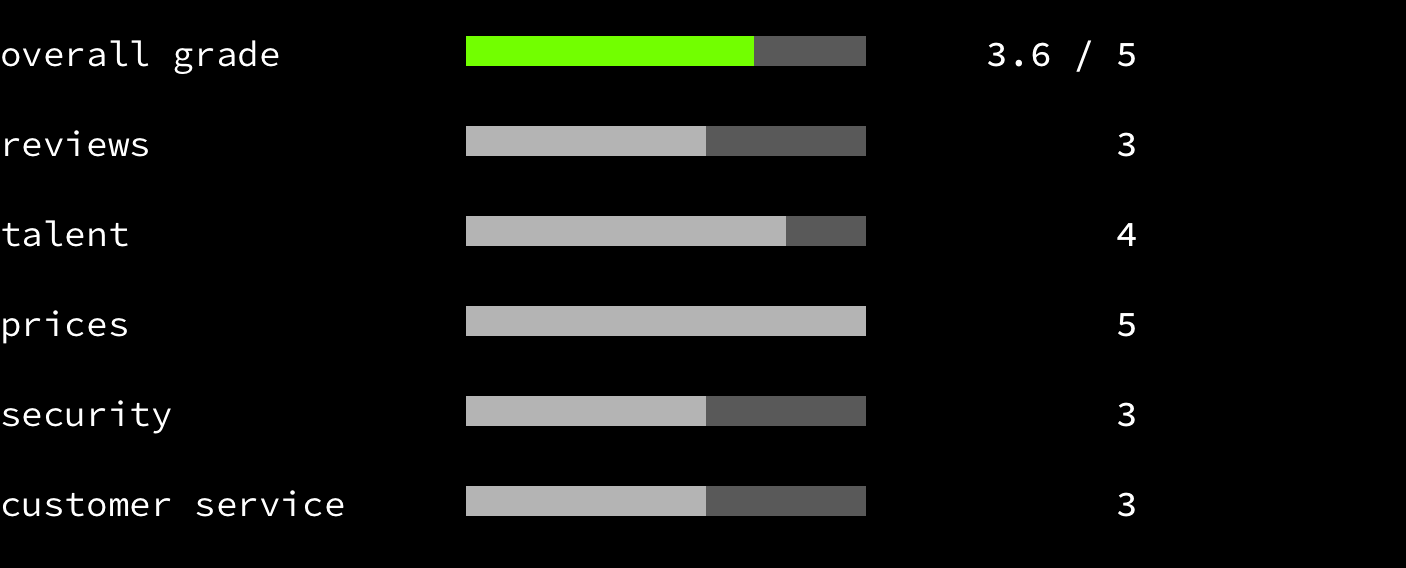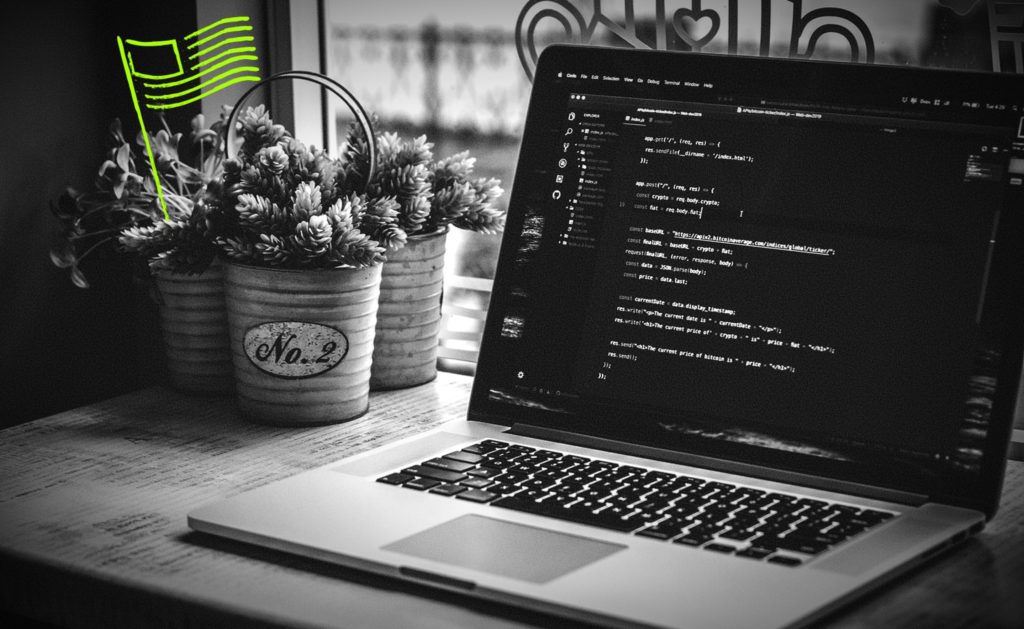 7. Gun.io
Overall score – 4.6 / 5
Even among other best freelance websites, Gun.io is an outstanding one. A great but expensive platform for hiring freelance software engineers.
Reviews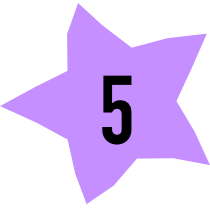 Customers mostly comment on how fast the platform finds freelancers matching their requirements, and on the skills of the hired contractors. As for the negative reviews, we didn't manage to find any. Famous companies such as Cisco, NBC and Tesla are among Gun.io clients, which adds credibility to the platform.
Talent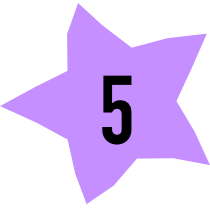 Gun.io has a thorough vetting process testing on both the technical and communication skills of the freelancers they hire. 90% of their talents are based in the United States, which eliminates one of the major inconveniences in working with remote contractors: different time zones. Gun.io also claims to assign freelancers to projects considering their cultural backgrounds. This is totally one of our favorite top 10 freelance websites.
Prices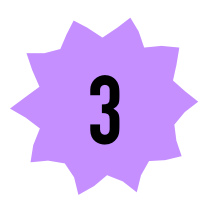 Gun.io talents are not cheap. Hourly rates start from $75 and can reach up to $150 per hour. Prices depend on the contractor's experience and skill set. You can also choose the package of hours that you want to work with a freelancer: the more hours in the package mean higher cost savings in the long run.
Security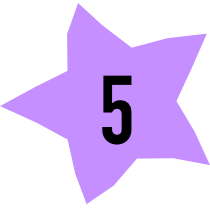 You can transfer payment for freelance services directly to your contractor's bank account, using your credit card. The platform uses Stripe Connect API to handle all the transfers. Gun.io prioritizes the security of its customers' data, so all of the sensitive information you share with or through the platform is thoroughly protected.
Customer service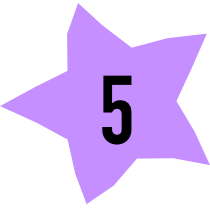 The platform does a great job addressing the customers' needs, troubleshooting, and searching for suitable talents. It takes Gun.io up to 48 hours to find a freelancer for your needs, which is faster than some of its competitors are capable of.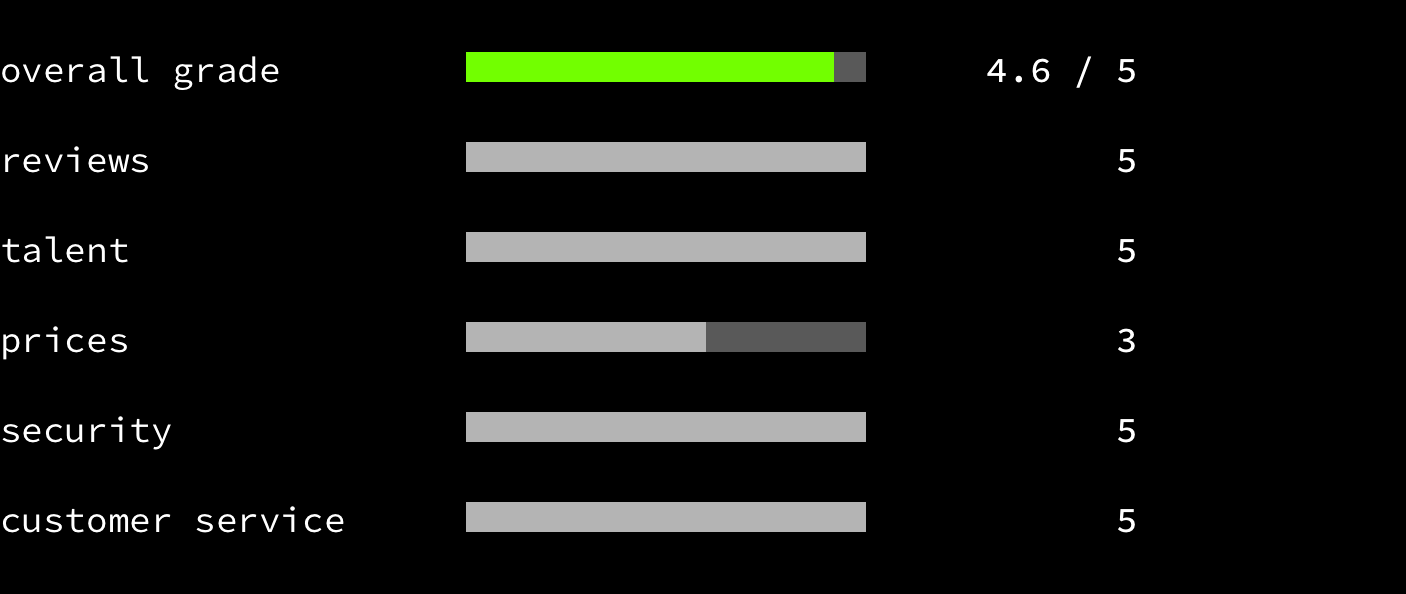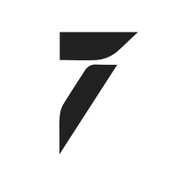 8. Turing.com
Overall score – 4,5 / 5
Turing.com is a deep job vetting marketplace that connects skillful software engineers from all over the globe with top Silicon Valley companies hiring remotely. The platform stands out due to its partly AI-based screening procedure, multilayered profile customization, post-selection matching, and onboarding with the help of the necessary tracking apps).
Reviews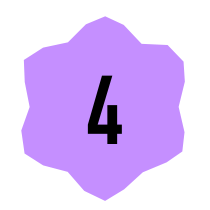 No one knows more about the business than its customers, no one knows more about the customers than their employees. Most of Turing's reviews are actual praises: people love flexible working schedules, transparent payments, ideal matchings, and even AI novelties. Nevertheless, one can come across grumbles too. Some don't like Turing.com's demands to have at least 4-5 hours overlap with the US companies, some loath AI screenings, and quite a few specialists are fed up with solving riddles and tasks from the start. All in all — nothing to be surprised about.
Talent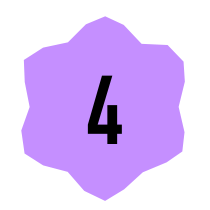 Turing has earned its reputation thanks to its deep screening procedures and the new "talent cloud" approach. The first stage of the screening is a 5-hour long AI-checked online test with multiple tasks on programming languages, systems, software, algorithms, frameworks, and many other fields of knowledge. The developer can choose 5 desired areas in advance and get 57 questions from those areas. The second stage is a series of human interviews (hooray for human lovers). Turing.com promises businesses to find the most suitable employees in 3-5 business days.
Prices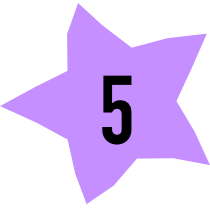 Turing.com employs only top talents and offers them competitive salaries. According to ZipRecruiter statistics, the average annual salary for Turing developers is USD 51,826, whereas the average weekly pay is USD 996.
Security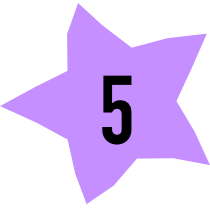 Big companies needn't worry about their data — according to the information on Turing.com, all the data passes the virtual "sandbox", which is a safe virtual environment where devs work on code that can't be removed as soon as their engagement is ended. In addition to this, the Turing sandbox offers managers the complete stack of surveillance possibilities.
Customer service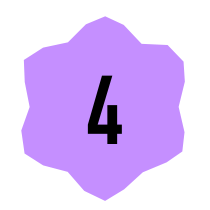 According to the reviews, nobody has any negative issues with Turing's customer support. The contacts on the web hint at two different types of support — one is for customers (companies), and another one is for developers looking for jobs. In addition to this, all the basic information about the company and its algorithms is collected in the nicely structured FAQ. One possible obstacle could be time: as it's mentioned on the web, customer support answers in the course of 24 hours. Some questions just can't wait for so long.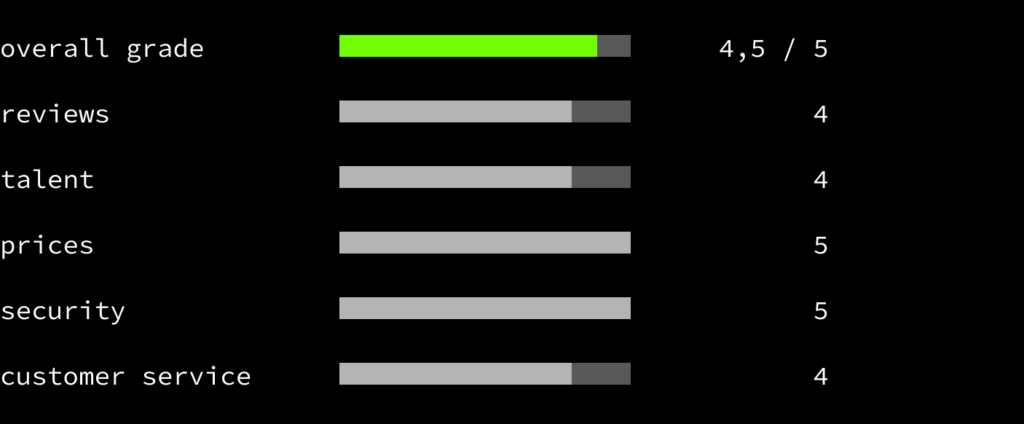 9. Fiverr
Overall score – 3.4 / 5
What is Fiverr? It's a huge marketplace specializing in creative and digital services, able to deliver decent solutions if you need a quick project draft, or want to hire someone for a simple routine job.
Reviews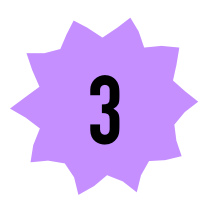 Lots of negative reviews mention poor customer support. Also, some reports mention user accounts being suspended or blocked for no obvious reason. Positive reviews mostly come from customers satisfied with the skills of the freelancers they hired.
Talent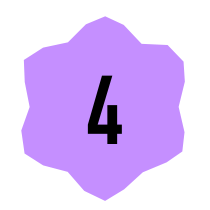 There are many experienced and skilled freelancers on Fiverr, but you will have to search for them by trial and error. We'd recommend trying a freelancer out with smaller tasks before hiring them for more serious projects.
Prices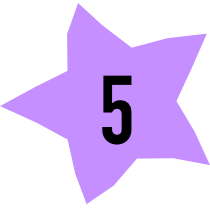 Fiverr is a bidding platform, so the prices for contractors' services vary a lot. As a customer, you will have to pay a $1 processing fee for jobs that cost up to $20. Everything higher than that is subject to a 5% commission from the overall sum.
Security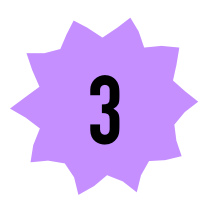 As on many other sites like Fiverr, you can review freelancer profiles and feedback about their work. But, it can be not enough to protect yourself from scammers. Sometimes the problem can be not in the contractors, but in the platform itself. For example, this Trustpilot user reports his credit card having been billed multiple times, without the support team doing anything to help them out. There also seems to be no escrow system on Fiverr.
Customer service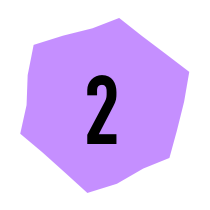 It looks like user experiences are unsatisfactory. Both customers and sellers complain about Fiverr's unresponsive support team: it seems like it's difficult to get help other than, "Please be patient" (if any at all). The platform is reluctant to provide refunds as well.
On the other hand, Fiverr tends to take on the customers' side in contractor-client disputes.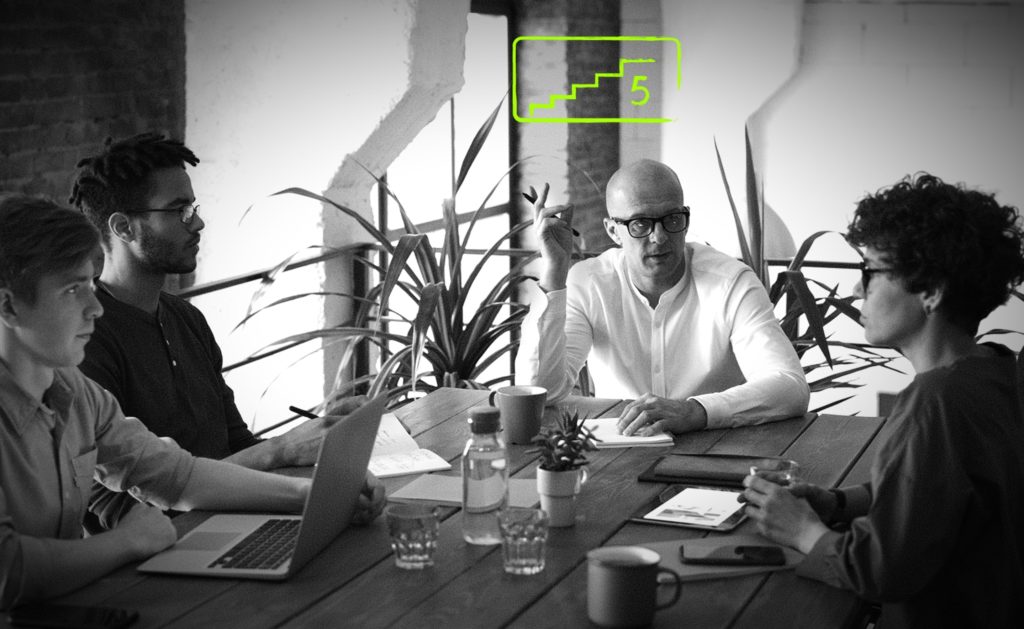 10. Codeable
Overall score – 4 / 5
Codeable is a trusted platform to look for pre-screened developers, but the results it delivers can be inconsistent.
Reviews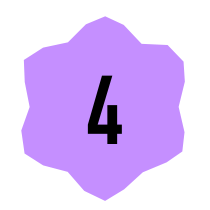 Codeable reviews usually praise the quality of the services its freelancers provide, and the prompt response from the support team (by the way, Codeable responds to almost every review on Trustpilot as well). Negative Codeable reviews often mention missed deadlines and errors in code.
Talent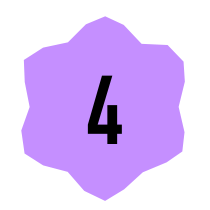 Codeable has a 5-step screening process, including a 45-days trial period for new freelancers. In theory, it means that any contractor you hire is a pro. But, considering the negative reviews, it looks like not all of the contractors manage to keep up to the platform's standards once getting hired.
Prices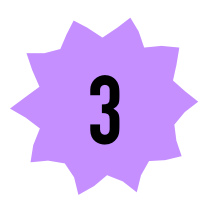 Codeable pricing is quite expensive: the hourly rates its developers work for start at $60. The only extra fee Codeable charges clients with is the 17,5% on top of the project estimate provided to you by a freelancer.
Security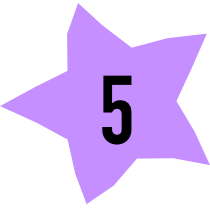 Codeable uses the services of two payment processors: SafeCharge and PayPal. Your payments are also protected by the escrow policies, which we think is a must for all top freelance websites.
Customer service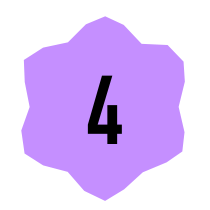 The support team is friendly and quick to respond, but based on multiple user reviews it looks like it is not always able to solve your problems as a customer.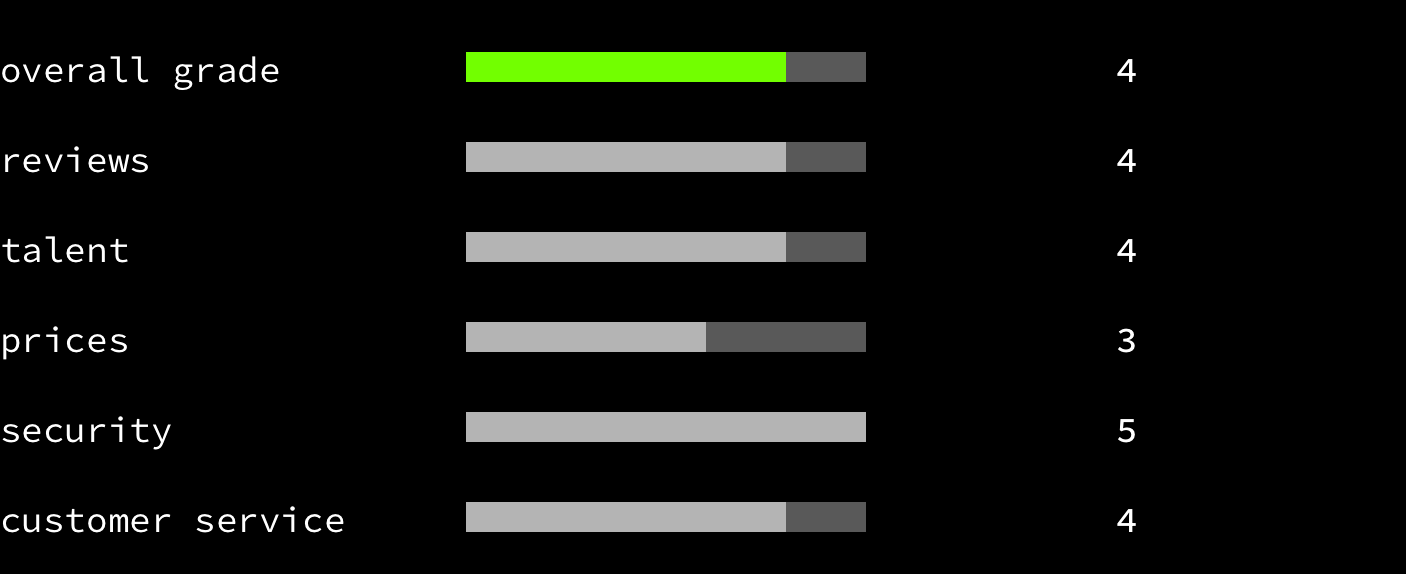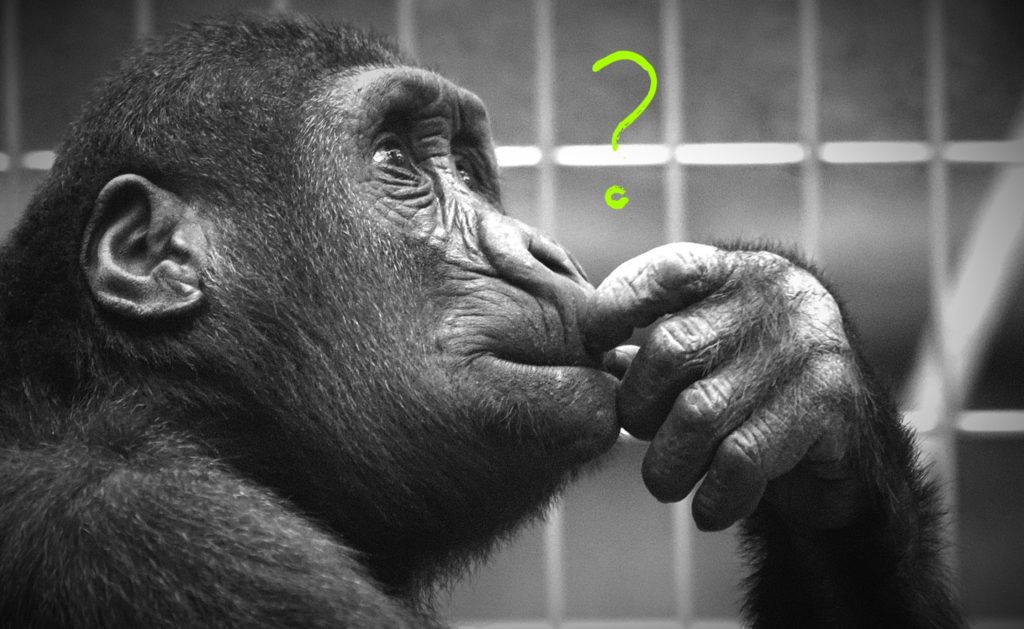 What is the best freelance platform?
Table of results
Now, the most exciting part of the article: let's rate the best freelance websites! The table below contains the final results based on the overall scores each platform gained.


Lemon.io
A reliable resource for hiring highly skilled web and software developers. Overall, a balanced price and quality solution.


Gigster
Gigster assembles teams of freelancers to build software products for you, based on your requirements. A good viable idea with some flaws in realization.


Freelancer
Freelancer.com houses experts of all possible profiles, but it takes time and effort to find your perfect contractor.


PeoplePerHour
A medium-sized platform to hire virtual assistants for non-urgent, smaller tasks such as data entry, or quick fixes and minor edits. However, if you are searching for developers, you'd better look elsewhere.


99Designs
A specialized platform able to deliver a decent solution when you need a logo, web design, or corporate identity for your startup.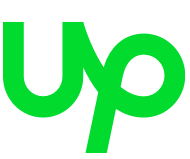 Upwork
A famous freelance marketplace with high competition among the freelancers. It can take a while before you find a skilled contractor who's matching your requirements.


Gun.io
A great platform for hiring freelance software engineers, although an expensive one.


Fiverr
Fiverr is able to deliver decent solutions, but we'd recommend to use it when you need a quick project draft, or want to hire someone for a simple routine job.


Codeable
Codeable is a trustworthy platform to look for pre-screened developers, but the results it delivers can be inconsistent.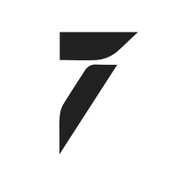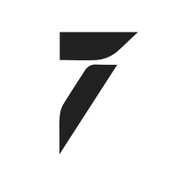 Turing.com
Turing.com helps you find proper specialists with the help of AI-based approach — and does it reasonably well.
Verdict
Among the best 10 freelance websites specializing in web and software development, there are three leaders whose services you should consider using in the first place.
Lemon.io is probably one of the best freelance websites to hire contractors from in terms of value for money. A quickly developing platform for pre-screened developers, it mostly works with pros from Eastern Europe. For you, it means high quality of the work done and reasonable prices.
Gun.io is an expensive but reliable resource housing some of the best software engineers. It enjoys the trust of such companies as Cisco, NBC, or Tesla, and will not let you down. If you can afford its services, of course.
How we composed our list of the best freelance websites
Criteria
To select the top 10 freelance websites, we used a set of easily comprehensible criteria.
The best indicator of quality is the experience of other people. To gather them, we browsed for the reviews on Trustpilot or G2 Crowd, as well as on forums and in blog posts.
In this section, we analyze the average performance of freelancers working on a platform, clarity of communication, compliance of the performed work with your requirements, etc.
Here we analyze the average hourly and fixed rates of the contractors you hire on top freelance websites. Also, we look at the fees and commissions, and other additional costs.
How safe is it to hire freelancers on this particular platform for you? What are your chances of being ghosted? How are your payments processed? Here we'll try to answer that.
This criterion is about troubleshooting, the support team's competence, and overall user experience.
Scores
Please keep in mind this is a list of top freelance websites, not a rating.
To keep things simple, we used an old but trustworthy 5-bar gauge: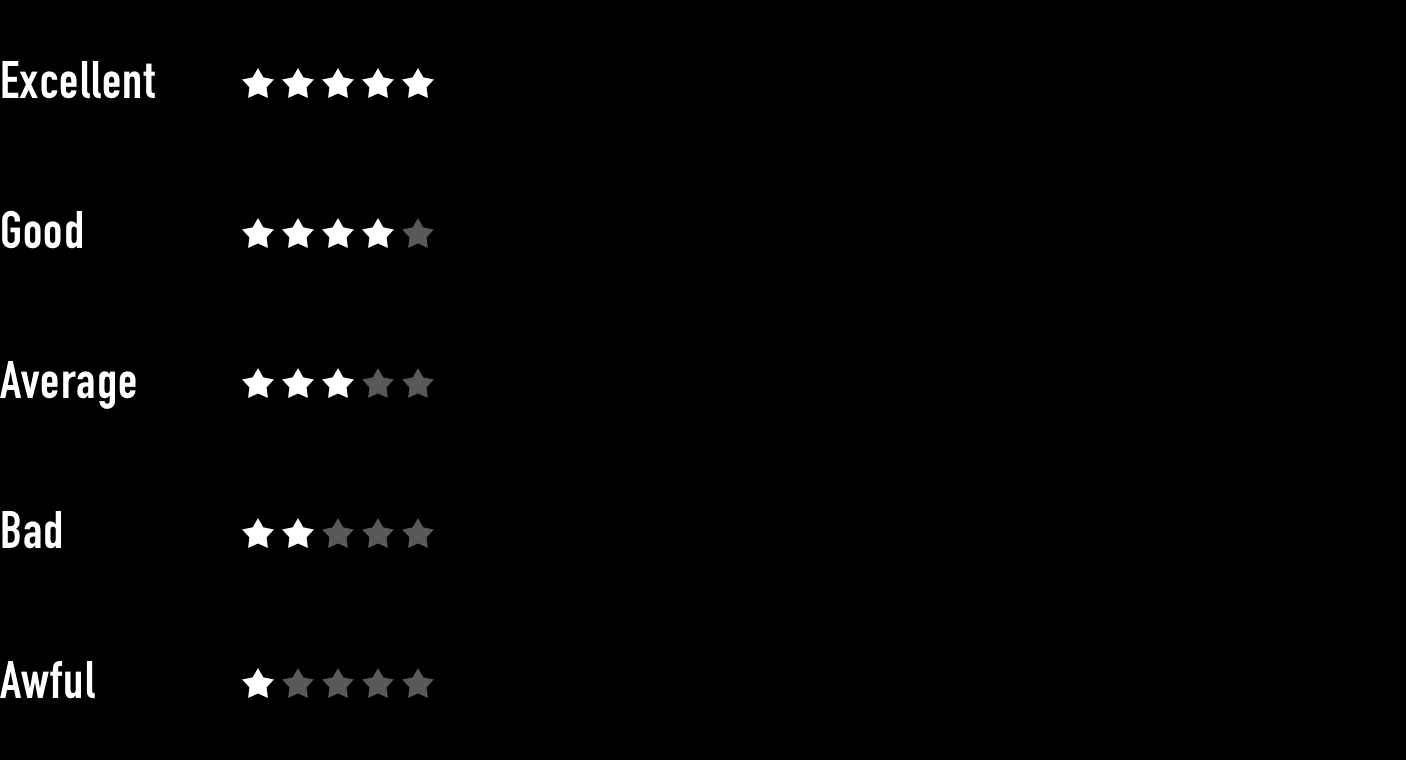 The overall grade of each of the top freelance platforms is the arithmetic average of the points it scored in each criterion.
Conclusion
Having analyzed the best freelance websites out there, we can now definitely name the three leaders of our competition. They are Lemon.io (4.8/5), Gun.io (4.6/5), and 99Designs (4.2/5). Godspeed, the winners! Next year, we'll do the comparison once more and find out if the rating changed with time. Keep an eye on our articles and you won't miss it!