Top Freelancer Alternatives 2023 | 10 Sites Like Freelancer.com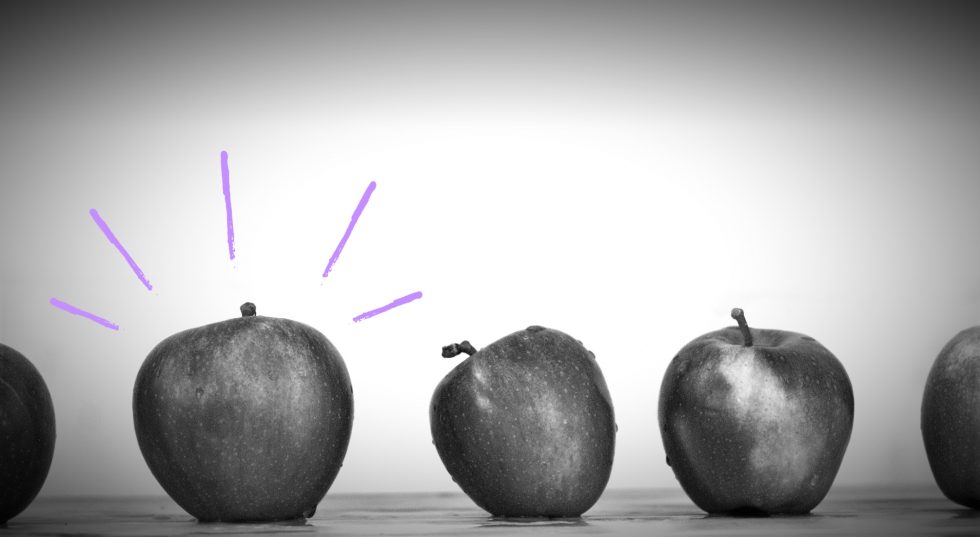 Online crowdsourcing isn't just about Upwork vs. Freelancer, you know. Learn about other websites like Freelancer, and find an alternative that suits you best
Looking for a Freelancer alternative?
Naming a crowdsourcing marketplace "Freelancer" was probably one of the most ingenious marketing moves in history. Thousands of people across the globe type in Google "hire freelancer online," and the first search result they get is Freelancer.com. The first place a person registers when starting a freelance career is Freelancer.com. The very name of the website sounds like the only viable option for hiring independent contractors, and many people stop their search of alternatives right after reading reviews of freelancer.com.
Sounds a bit like a master plan by an evil genius, doesn't it?
Why bother looking for sites like Freelancer?
Along with the strong sides covered in each decent Freelancer review, the web has some considerable cons. To us, they look like this:
Hiring on Freelancer.com can be time-consuming due to a large number of contractors applying to every order
The Freelancer website has its security measures that are not enough to protect customers from scammers: you can run into one every now and then
There is no quality control, so despite what a contractor writes in their profile, you cannot be sure of their skills unless you try them out
Freelancer's support is infamous for its slowness and unhelpfulness.
In fairness, these downsides are typical for many other bidding platforms (we'll cover what bidding is a bit later). Still, it's always good to have a choice. So, let's now take a closer look at...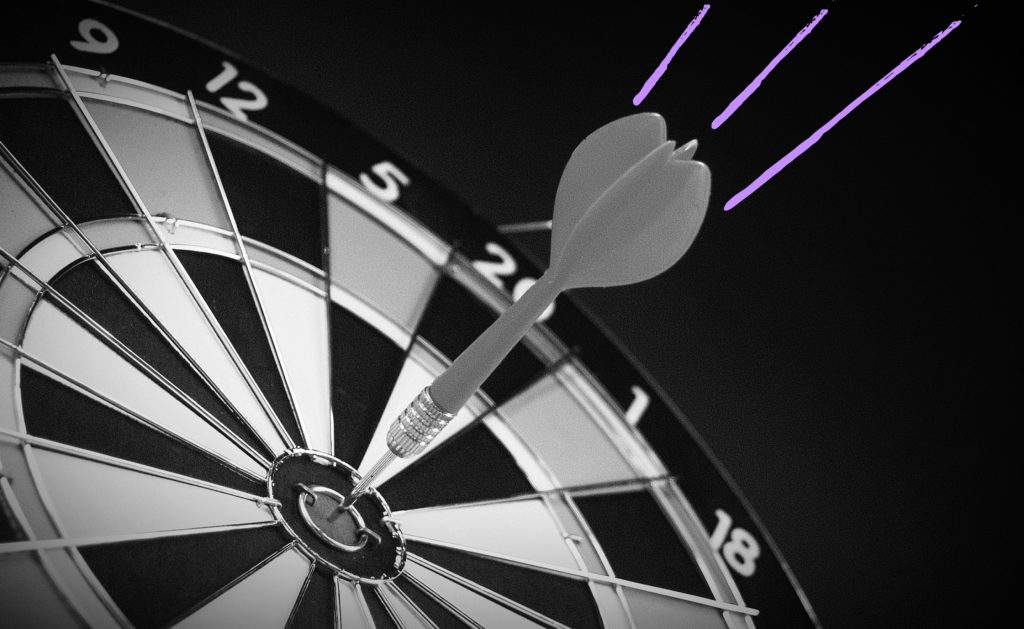 10 alternatives to Freelancer.com
Without further ado, we'll now start analyzing some of the most popular Freelancer alternatives.
1. Lemon.io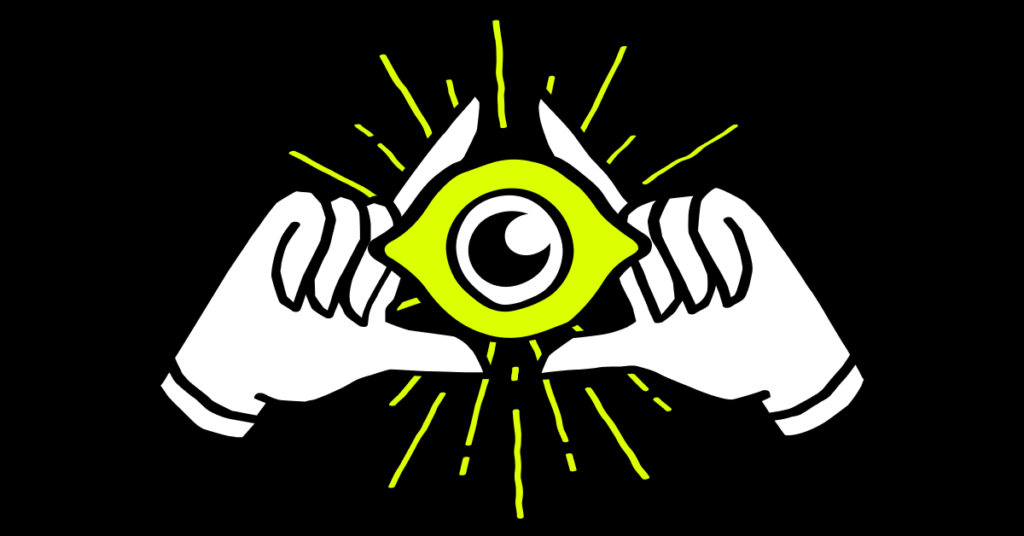 Formerly known as Coding Ninjas, Lemon.io has been on the market for over three years now. Working mostly with the Eastern European developers, they believe themselves to be one the best alternatives to Freelancer.com.
Meticulous vetting, fast matching, and super-quality support gained Lemon.io a reputation as a trustworthy service providing some of the best developers on the market. So far, Lemon has already matched more than 500 startups with skilled, reliable web developers, web designers, and QA engineers — and became one of the best freelance websites out there.
It looks like Lemon's aiming to become a one-stop solution for digital businesses.
So far, Lemon has already matched more than 500 startups with skilled, reliable web developers, web designers, and QA engineers.
If Lemon.io has an elevator speech highlighting our strongest sides, it possibly looks something like this:
90% of the platform's new clients hire the first candidate offered to them right away (yay for our precise matching!)
Lemon.io is fast! The service assigns the right developers to the new projects within just 24 hours in 84% of cases
97% of the clients the platform acquired during its first year have been staying with it for more than 3 years now!
Satisfied Lemon.io customers leave tons of positive evaluations on Trustpilot (9.4 out of 10) and G2 Crowd (4.9 out of 5). Lemon vs. Freelancer. Check them out, people write very nice things there!
Lemon's developers deliver 98.6% of the projects they were assigned to on time and in accordance to customer's requirements
Pros
A thorough 4-stage vetting procedure for developers where we check their professional networks, language skills, soft skills, and technology skills (via a technical interview with our top devs);
Precise matching (we choose your developers according to your wishes and preferences expressed during introduction calls);
Transparent payments (every step is explained in detail — and if you have extra questions, our Sales specialists will explain everything);
A splendid Customer Success department that will handle all your troubles in no time.
Cons
Sometimes, we can look for the most suitable candidates for a bit longer than 1-2 days — that's because we're attentive to each of your requests;
We don't have any Juniors — all our devs are strong Middles and Seniors, so they'll be a bit more expensive. Nevertheless, they are still way cheaper than American in-house specialists, we bet.
Lemon.io vs Freelancer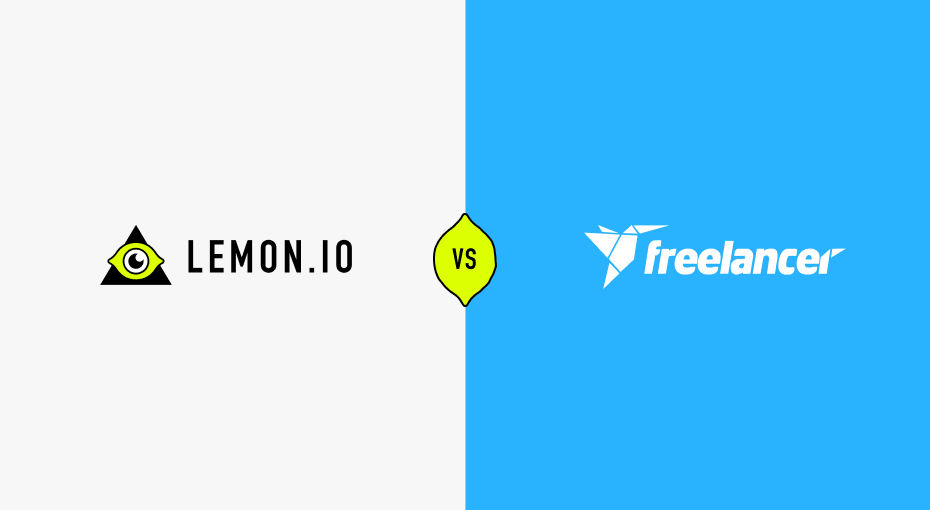 So, how is Lemon different from Freelancer and other Freelancer alternatives?
Thorough vetting
Out of 100 applicants, only 4 manage to pass the platform's vetting procedures and get hired.
Now, compare it to the "Let everyone in!" approach many sites like Freelancer stick to.
Superb customer support
The support team replies to customer's inquiries in mere minutes to maintain clear and efficient communication, troubleshoot, and provide any assistance needed
Last we checked, you can spend days waiting for Freelancer support to answer your inquiries.
No guessing games when hiring
Every single Lemon full stack, back end, or front end developer is a reliable skilled professional. There's no such thing as scams on Lemon.io
Fast and precise matching
Just send the description of your project to Lemon's managers, and they'll find the right candidate for the job. Lemon always knows who you need for the job better than you do (but you still have the right to veto an assigned developer and ask for a substitution at any time).
Complete safety
There's a party responsible for your project, and it's Lemon.io The platform provides anonymity of your data and the security of your transactions. Sign NDA with Lemon's freelancers and enjoy safety while waiting for your order to be completed.
2. Upwork
This is probably the main Freelancer alternative out there. Why?
Because Wikipedia says so.
Jokes aside, it's pretty obvious. A merger of Elance and oDesk, Upwork is one of the largest world's online crowdsourcing marketplaces offering millions of customers and contractors a chance to enroll in jolly cooperation partner up on mutually beneficial terms. It's the main competitor of Freelancer, sharing many of its weak and strong sides.
The hiring process for you as a customer is pretty straightforward. You publish your job description and estimated budget on Upwork and wait for the bidding to start. Next, you can view the real freelancer competition right in front of your eyes. A bid is a contractor's application to your order. In it, they specify their rates, provide an approximate estimate of the deadlines, and specify their skills. Once you receive a bid, you can look through a contractor's profile, examine their portfolio, read testimonials, and so on. How credible the provided info is? Well, it's up to you to decide.
In the case of Upwork, its rates are reasonable, and testimonials on resources such as Trustpilot are great. What can go wrong?
In fact, there are multiple pros and cons to using Upwork that you should be aware of before hiring on this platform.
Pros
Easy to use. As we've just said, you need to simply place an order and wait for the freelancers to start applying
The diversity of skills available for hire. Being one of the world's biggest freelance platforms, Upwork houses thousands of professionals in all areas.
Prices of the services of skilled contractors can sometimes be ridiculously low.
Escrow ensures the safety of your financial transactions.
Cons
Remember we said Upwork accommodates thousands of skilled pros? Now we say it also houses noobies, wannabes, and scammers of all sorts. ID verification doesn't seem to help much with the latter.
Poor customer service will sometimes make you want to pull your hair out in frustration.
It takes time to find a skilled pro. If you thought you're gonna hire the first freelancer who applied to your order and they'd be awesome from the start – you're wrong. Just re-read what we wrote about the bidding process. Hiring on Upwork is often trial and error.
Upwork vs. Freelancer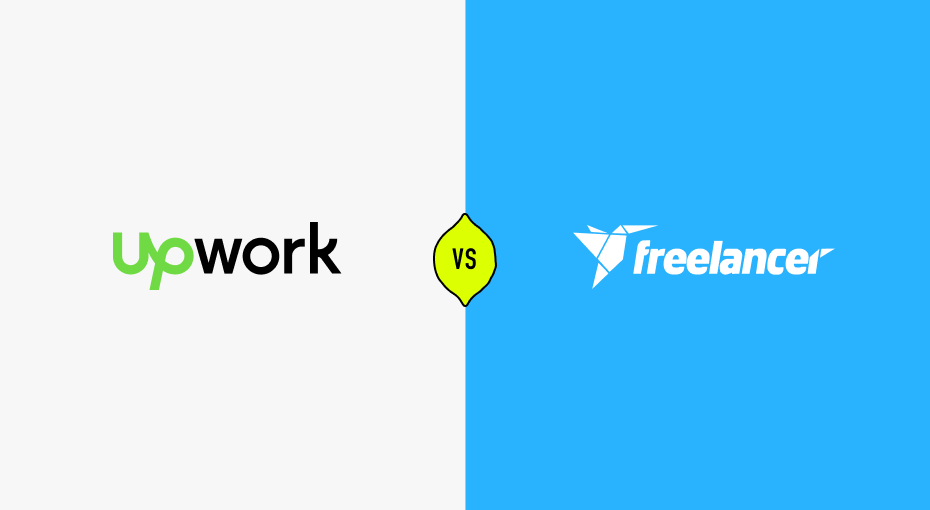 In fact, the differences are few.
The main difference is the fees.
Upwork, although similar to Freelancer, has its own fee structure. They charge a 3% payment processing fee for customers. It means that you will have to pay 3% of the sum you're going to pay the contractor you hired, that's it. For freelancers, though, it's not that rosy. They have to pay a fee of 20% of the sum you're paying them. Many scammers and/or unscrupulous contractors will use this argument to try to persuade you to work or process payments off-site. Don't fall for such arguments! Trying to be nice is… well, nice and all, but don't forget they knew what they signed up for when they registered on this alternative to Freelancer. It's not your problem.
Freelancer, depending on whether you hire a freelancer for a fixed price or an hourly rate, wants you to pay different fees. For fixed-price projects, you will need to pay 3% of the sum of $3, whichever is greater. For hourly-rate projects, it's going to be 3% of each payment you make.
Other differences are mostly related to small features such as usability, interface options, live chat (Upwork doesn't have one, which is sad), and so on.
Now, as for the quality of work to expect, it heavily depends on a contractor you manage to find. Both Freelancer.com and Upwork.com allow users to register as freelancers almost without any constraints, which means that technically anyone can become a contractor. For you, it means some kind of a lottery when recruiting freelancers for your project. Will it be a skilled and seasoned pro? Or a rookie just starting their independent career? Or a scammer who's after your money, pretending to be super-qualified and having a great (but stolen) portfolio?
So, who wins the Freelancer vs. Upwork competition?
If you have to choose between Upwork or Freelancer, we'd say Upwork is slightly better for you as a customer. Why? The platform seems to care a bit more about its customers' security and comfort. Its ID verification procedures are more strict, and the system of fees is not confusing for new users. Otherwise, there is no big difference when choosing between Freelancer or Upwork: these two websites are very similar.
Otherwise, there is no big difference when choosing between Freelancer or Upwork: these two websites are very much alike.
3. Fiverr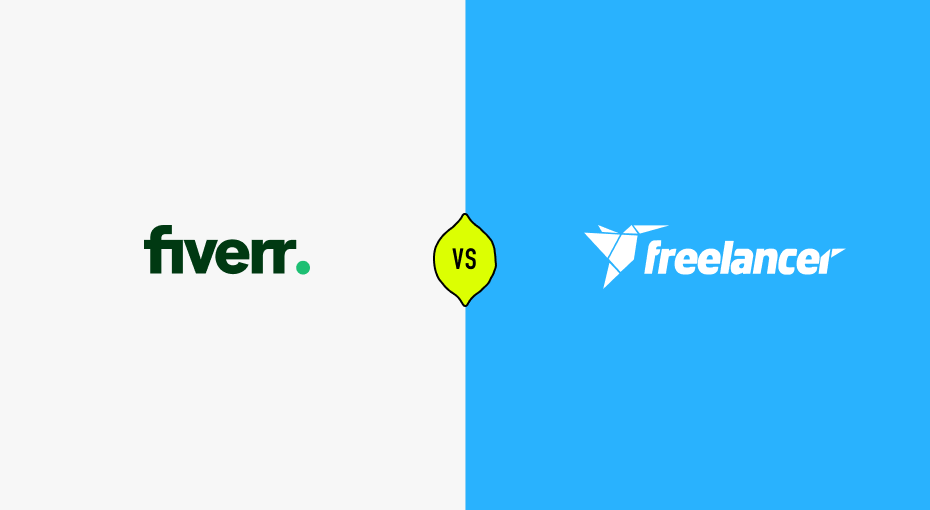 The first thing that comes to mind when analyzing Fiverr vs Freelancer is the price. Fiverr, as its name suggests, is a platform where customers can find specialists to work on smaller orders for $5. In reality, project prices on Fiverr can go far beyond this rate. Fiverr houses many contractors working in creative and digital media fields, so if you need someone for this kind of job, Fiverr might be your first place to start searching at. Still, consider the following pros and cons.
Pros
Prices and fees. It is possible to find a pro for a small job for just $5 in 2020 on Fiverr. The fee system, in its turn, is similar to the one on Freelancer: you will have to pay an extra $3 for a fixed-price project (or a 3% fee, whichever is greater in your case), or 3% of the overall payment for hourly projects.
Top freelancers on Fiverr are actually able to do the job quickly and efficiently, although in this case, we'd rather not count on low prices.
Cons
We'd recommend you test a hired freelancer on smaller projects first. The idea of $5 orders sounds great and all, but in reality, for this money, people usually don't work too hard.
Financial transactions on Fiverr are not protected by escrow.
Customer support is terrible. As it is with a lot of other Freelancer competitors.
Quality
The platform allows anyone to register as contractors. Except for minimal identity verification, there are no tests, screening, or quality control.
Available skill sets
As on other sites like Freelancer, you can find people of all kinds of professions here.
Trial period
Trial period? Never heard of it.
4. Guru
Present on the market for almost two decades now, Guru is (in our opinion) the most controversial option among other Freelancer alternatives on this list. Let our list of pros and cons speak for itself.
Pros
As a precautionary measure to protect your payments, Guru uses SafePay. Before a contractor starts working on your order, you must upload the money to a SafePay account, from which it will be sent to the freelancer once they complete the job.
As you would expect from a bidding freelance platform, Guru's contractors offer their services for reasonable (read: pretty low) prices
The diversity of skills available is also an advantage.
Cons
Perhaps the biggest drawback of Guru is that it allows freelancers to delete negative responses for payment. In other words, if a contractor screws up and their customer writes an angry comment about it, the freelancer can pay a fee and erase unwanted feedback. This can be misleading and trick you into believing that a particular freelancer is a better pro than they actually are.
The platform has poor user evaluations and an F rating on Better Business Bureau. This means that neither regular users nor reviewers like Guru much.
Just like other bidding platforms, Guru suffers from the invasion of underskilled beginners and scammers.
5. Gigster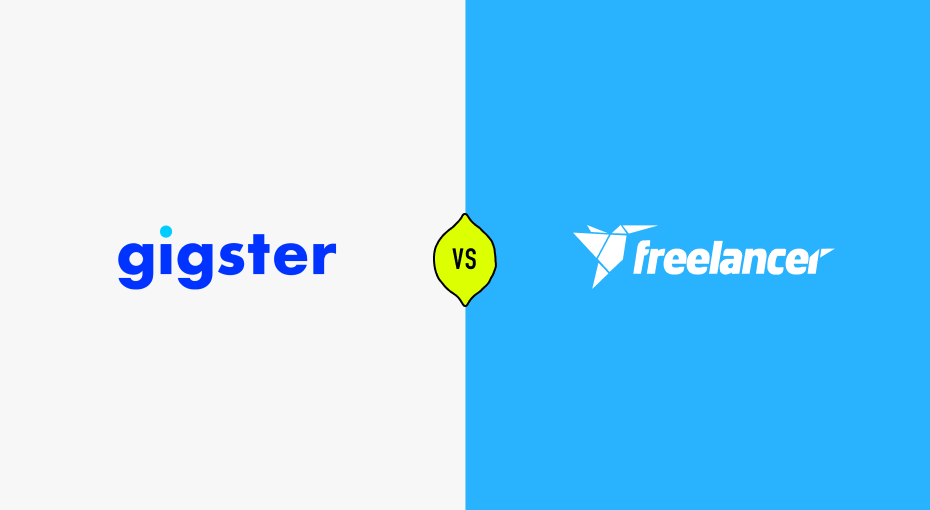 Gigster is a freelance marketplace of vetted developers based in the Silicon Valley — so the businesses coming there to hire can be sure that their future employees have previously cooperated with top tech companies.
Pros
Gigster is invite-only, so be sure that you choose from the pool of smart, prominent, and chosen tech specialists.
Each customer is offered a project manager who oversees the task progress and files timely reports.
Gigster provides employers with various reports and metrics, including team happiness, progress, and bugs.
Cons:
Most of the Gigster freelancers work part-time, so even the smartest ones won't do any long-term projects and can't be fully available for your needs.
Adding insult to injury, project managers who are meant to help you with freelancers are freelancers themselves! What if they both start blanking you?
The service fee on Gigster is reasonably higher compared to other freelance marketplaces.
6. PeoplePerHour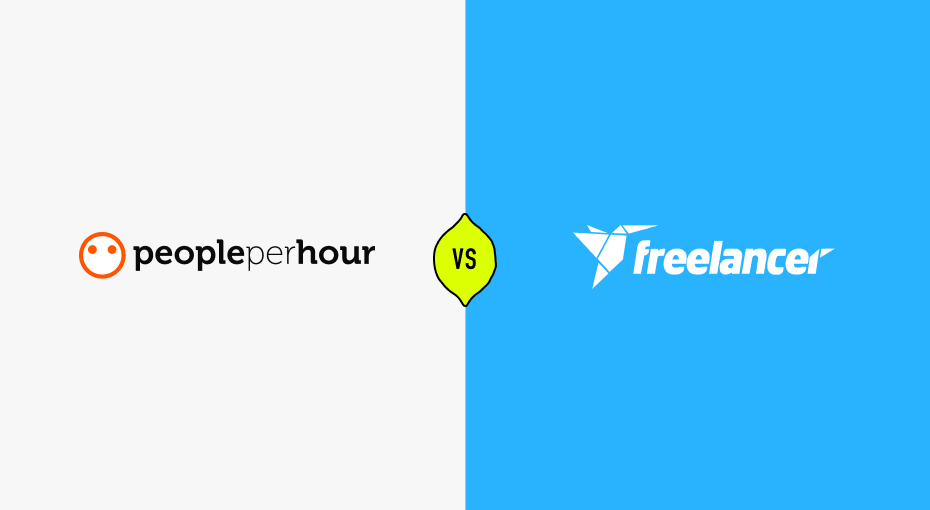 PeoplePerHour is the "longest-running freelance website in the UK" (est. 2007) where you can easily find available local talent for numerous tasks and projects.
Pros
Thanks to its longevity, PeoplePerHour has a vast contact database, suitable for even the pickiest clients.
Since all the buyers should make a deposit into the escrow account, it is more secure to use PeoplePerHour than many other similar websites.
The platform has a mobile app making all the work swifter and easier.
Freelancers can post their jobs free of charge.
Cons
Since it's a bidding marketplace, the quality of work level isn't guaranteed: you pick devs at your own risk.
The platform itself is quite pricey with rates ranging from 5 to 50 USD per hour.
The customer support could definitely have been better.
7. 99Designs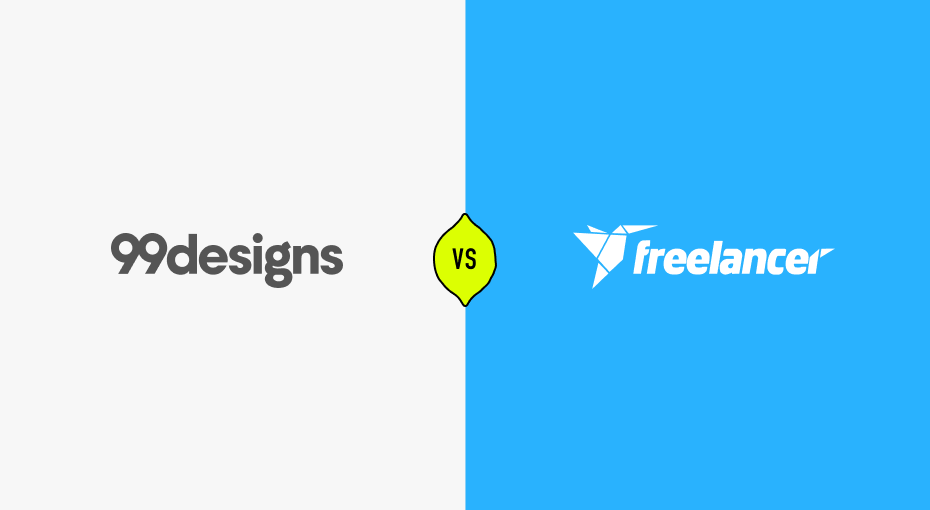 99Designs is a service where start-ups from around the world can choose their design specialists from the wide pool of registered candidates, and designers can find businesses interested in top designers.
Pros
99Designs uses the design contest approach: clients submit their project specifications, and the potential employees with portfolios compete with their interpretations.
The web allows clients to see the finished tasks and approve them before paying money to the employees.
All the contests on 99Designs last for only a week — that's very convenient for companies since they don't waste much time waiting.
Cons
Each designer needs a brief of the desired project outcome, and no one on the website helps you write it. Remember that a vague brief bears poor results (especially for the designers whose native language is other than yours).
A contest is a contest: everyone can take part in it, even the bad designers. If your contest doesn't interest the top-notch creators, chances are that you'll have a mediocre winner (possibly even with stock pics).
The "set your own price" condition has a little caveat in the form of minimal prices (not that it's too bad, but still).
8. Codeable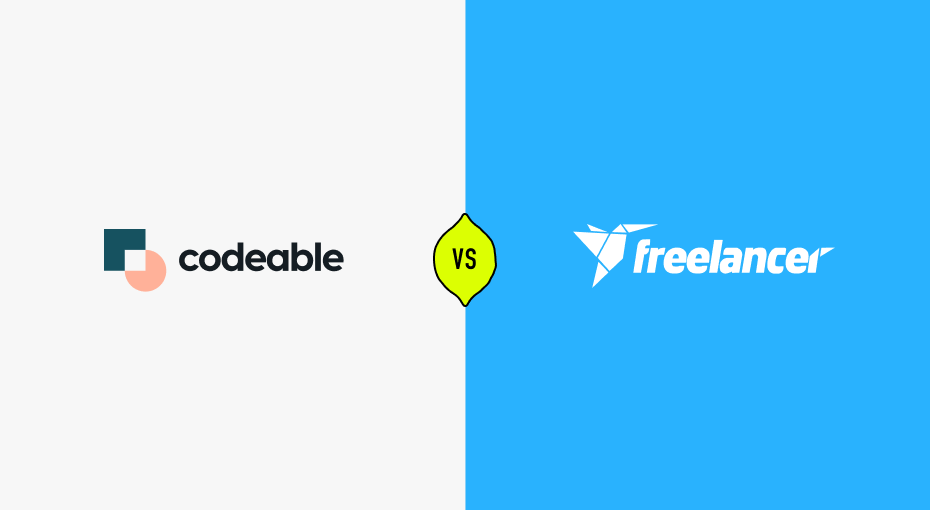 Pros
The estimation of expenses for your project will be free.
You are not obliged to hire anyone for ALL the projects you post.
After the vetting, only seasoned experts with proven track records remain.
Cons
The sums developers offer for your project after the estimate can be higher than your planned budget.
The client rating system on Codeable allows clients to leave any ratings without any explanation, so you'll never know who is to blame for that one star — the poor quality of the project or the blue mood of the employer.
When the projects go wrong, you'll probably face significant delays, although the customer service promises to always be on the client's side.
9. Gun.io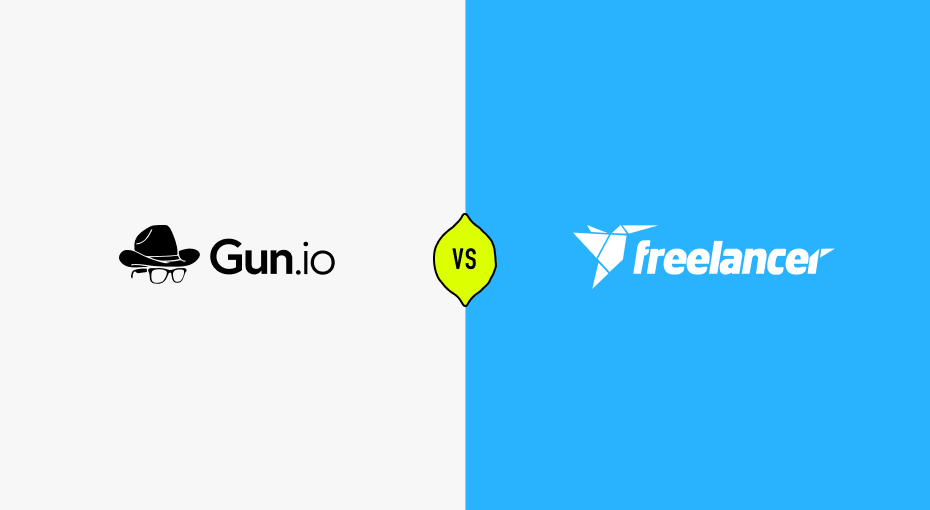 Gun.io is one more platform where you can find freelance software developers. According to the web, its goal is to connect client companies to approved freelancers who can help with various kinds of short-term projects.
Pros
Gun.io vets all its developers, forming the pool of verified specialists who meet the company standards, and hires only top cadres with 10+ years of experience.
On Gun.io, one can find a specialist for practically every possible task — from simple landing pages to complex business algorithms.
Its users are mostly satisfied: the score is up to 7/10.
Cons
Gun.io offers no client management and support — all the problems with customers will lie on your shoulders.
The website of the company totally lacks any customer reviews to prove the experience of working with major companies.
In case you're looking for the complete team of devs, look somewhere else: Gun.io is a place for individual freelancers only.
10. Latium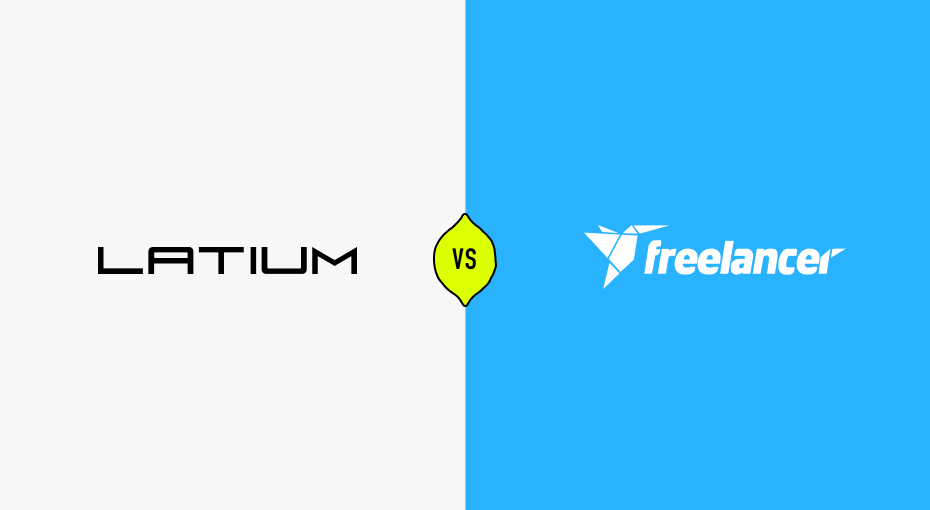 Latium is a bidding platform for posting one-time jobs and finding suitable contractors who'll fulfill them quickly and decently. According to the information on the web, they accept both standard USD and cryptocurrency.
Pros
You get all the bonuses of bidding platforms: plenty of candidates, multiple specializations, quite a lot of price options.
Employees get paid only after the employer gets a satisfactory outcome.
The system of referral bonuses lets you earn extra money just because someone you invited did something useful for Latium.
Cons
You get paid in cryptocurrency or USD only.
Latium has a system of project fees all the employees should pay after completing the jobф (free, verified, and pro plans).
The website doesn't mediate conflicts between the devs and the employees.
Now, to save you time reading this huge article, here is a brief table with our conclusions on each of the Freelancer alternatives.
Conclusion


Lemon.io
A reliable resource for hiring highly skilled web and software developers. Overall, a balanced price and quality solution.


Gigster
Gigster assembles teams of freelancers to build software products for you, based on your requirements. A good viable idea with some flaws in realization.


Freelancer
Freelancer.com houses experts of all possible profiles, but it takes time and effort to find your perfect contractor.


PeoplePerHour
A medium-sized platform to hire virtual assistants for non-urgent, smaller tasks such as data entry, or quick fixes and minor edits. However, if you are searching for developers, you'd better look elsewhere.


99Designs
A specialized platform able to deliver a decent solution when you need a logo, web design, or corporate identity for your startup.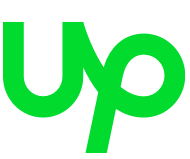 Upwork
A famous freelance marketplace with high competition among the freelancers. It can take a while before you find a skilled contractor who's matching your requirements.


Gun.io
A great platform for hiring freelance software engineers, although an expensive one. tt
tt is a great place to look for freelance software engineers, designers, and financial experts. It is a bit slow and costly, but totally worth your time and money.


Fiverr
Fiverr is able to deliver decent solutions, but we'd recommend to use it when you need a quick project draft, or want to hire someone for a simple routine job.


Codeable
Codeable is a trustworthy platform to look for pre-screened developers, but the results it delivers can be inconsistent.