Sites Like Upwork — Reviews Of Top 5 Upwork Alternatives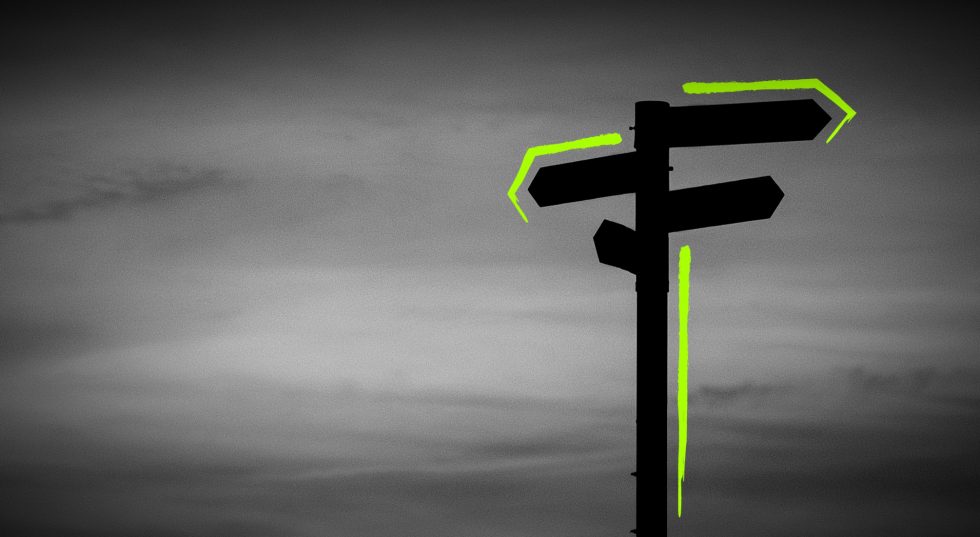 Sites like Upwork: our short-list of the best Upwork alternatives
"Upwork alternatives" is probably one of the most popular search queries among business owners considering to hire an independent contractor. 
It's not that Upwork is bad. On the contrary, its reputation is well-earned. Many customers and freelancers fruitfully work together on projects in jolly cooperation. 
So, what's the problem?
If you want to learn a bit more, just read on. If you already know your reasons, you can
Jump to the list of alternatives now
So, why bother searching for websites like Upwork?
The reason for this is that… No, wait. Three reasons for this are: 
Poor security
Yes, Upwork does have ID verification procedures. And yes, the platform does have an escrow service to protect your payments. But oftentimes, this still fails to protect you from scammers and cheaters, who defraud your money and disappear. Encountering a problem like this for the first time you contact the support service, but BLAM!  
Upwork's support sucks
Sad but true. Perhaps, with millions of customers and freelancers using Upwork it is impossible to address all requests properly. Perhaps, someone has had a wonderful experience with Upwork's support. 
But in reality, Upwork's support seems to be working according to pre-compiled manuals. If the problem is not typical and isn't described in the manuals, it will probably take days or even weeks to resolve. And, in this case, the solution will probably be in Upwork's favor, not yours. 
Bidding sucks too
As the CEO of a technological startup, you are probably busy fighting turmoils that young companies typically face. Considering this, do you really have time to wade through dozens of bids to find just one competent freelancer?  
This is not to mention that unscrupulous contractors can try to win the enormous competition on Upwork by lowering their prices to the minimum or just cheating. Qualified professionals who value their time and labor leave Upwork in favor of other platforms. 
Simply put, if bidding ran for president, we wouldn't vote for it.
Well, no. There are good things about Upwork too. There is an escrow, due to which your payments are safe. It is possible to find truly amazing freelancers for ridiculously low prices. Also, there is an ID verification system – not perfect, but it's still something. 
But, all this does not overlap the need for sites similar to Upwork, only better. 
So, this raises a question:
Who is the best Upwork competitor?
It depends (surprise!) on what you need a freelancer for. Some websites like Upwork house contractors of all possible professions, others specialize in several narrow fields, focusing on quality.  
In this article, we'll take a closer look at the sites similar to Upwork. As for the Upwork alternative for you to use, we'll leave the choice up to you 
Let's roll.
Since Lemon.io specializes only in web and software development, we'll be comparing it to Upwork only in this regard. 
[table id=2 /]
And the winner is…
Lemon.io! 
An obvious victory. Lemon.io is just by all means better for hiring developers than Upwork. Simple as that.
[table id=3 /]
And the winner is…
Toptal!
In the Upwork vs Toptal competition, the latter wins unconditionally. We honestly believe platforms with pre-screening will soon force bidding sites like Upwork out of the market. Toptal, Lemon.io, Gun.io, and other vetting alternatives to Upwork can be on the edge of the big changes.
Perhaps you expected something like a clash of titans or a planetary collision under this heading, but in fact, these two marketplaces have a lot in common.So, it makes more sense to show their similarities and differences in lists, not tables.
Similarities
Bidding
Both Upwork and Freelancer are bidding platforms. As a client, you post an order with a job description. Freelancers whose qualifications meet your requirements apply to the order, naming their prices and deadlines. You then review their portfolios and testimonials, and choose one or several contractors whose experiences match your needs. 
Diversity of skills available for hire
As these platforms are the biggest freelance marketplaces in the world, the number of freelancers working there is astonishing. This means that you can find experts of any profession here – if you can afford to hire by trial and error. 
Varying hourly and fixed rates
Registration and order placement is free on both platforms. Since the sum that you will spend greatly depends on a hired contractor's hourly/fixed rate, there is little point in discussing Upwork vs Freelancer in terms of prices.
Mediocre support
Both websites share the same issues with support. 
Differences
Fees
On Freelancer, depending on whether you hire a freelancer for a fixed price or an hourly rate, you will need to pay different fees. For fixed-price projects, it's going to be 3% of the sum or $3, whichever is greater. For hourly-rate projects, the platform levies 3% of each payment you make to a freelancer.
Upwork, in its turn, only has a 3% payment processing fee, that's it. Freelancers, however, pay a fee of 20%, which is one of the favorite arguments for many scammers persuading you to work with them off-site. 
Features
Upwork has a cleaner and more user-friendly interface, but lacks features such as live chat. Freelancer.com interface can look overloaded with all those menus, categories, and filters, especially if you are new to the platform. Live chat is present, though, which is nice.
And the winner is…

Upwork. By a slight margin. It just seems to be investing more into its ID verification and the quality of work than Freelancer. Guys in Upwork realize that many customers who hire contractors for the first time do it on Freelancer – just because they are first in Google by the search query "freelancer."  Things you do for the win.
[table id=4 /]
And the winner is…
Well, both platforms win. How? Fiverr is better for outsourcing for smaller design tasks: fix a logo, add a banner, change colors of an app icon. Also, Fiverr historically employs better media specialists. For everything else, we'd recommend using Upwork.
Fiverr is okay, but Upwork takes the upper hand due to escrow, fewer fees, and a greater variety of skill sets available for hire.
[table id=5 /]
And the winner is…
Upwork!
It is just less controversial, and its payment and feedback mechanisms are more transparent and reliable.
So, who's the best Upwork alternative?