Play it Safe: Tips for Job-Seekers in the Online Universe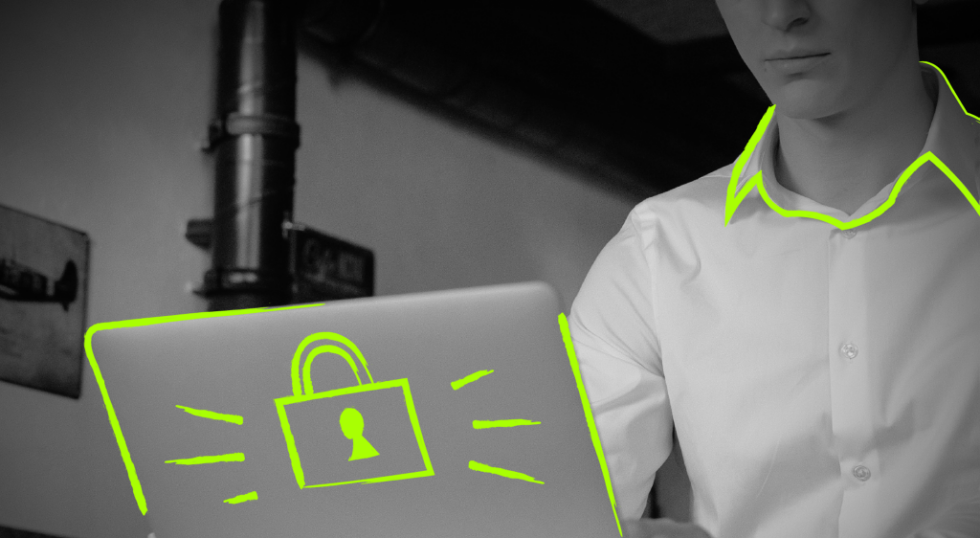 Everything you do on the internet is connected with information sharing.
Thousands of web mechanisms collect your data — to offer you more personalized services, show tailored ads that are more relevant to your needs, and, generally, make the internet a more convenient place for you to stay there longer.
Why does the Internet need our data?
Without your personal info, the Internet gets no chance to win your time. The more interactions you have with people online, the more information you share. Is this a vicious circle? It depends on your informational hygiene! The more vigilant you are, the fewer chances you will fall victim to some info scam or fraud.
Are there any grave risks for those wishing to find a job online? Do we have some bullet-proof tips helping to avoid them?
Yes, and yes.
As an online marketplace with over eight years of experience offering European web developers to American startups, Lemon.io can give its piece of advice on internet behavior for job-seekers. Whether you're a novice firstly registered on Upwork, or a seasoned professional knowing all the ropes of the IT industry, it's helpful to check it out. You hold the keys to the virtual kingdom — so govern it wisely.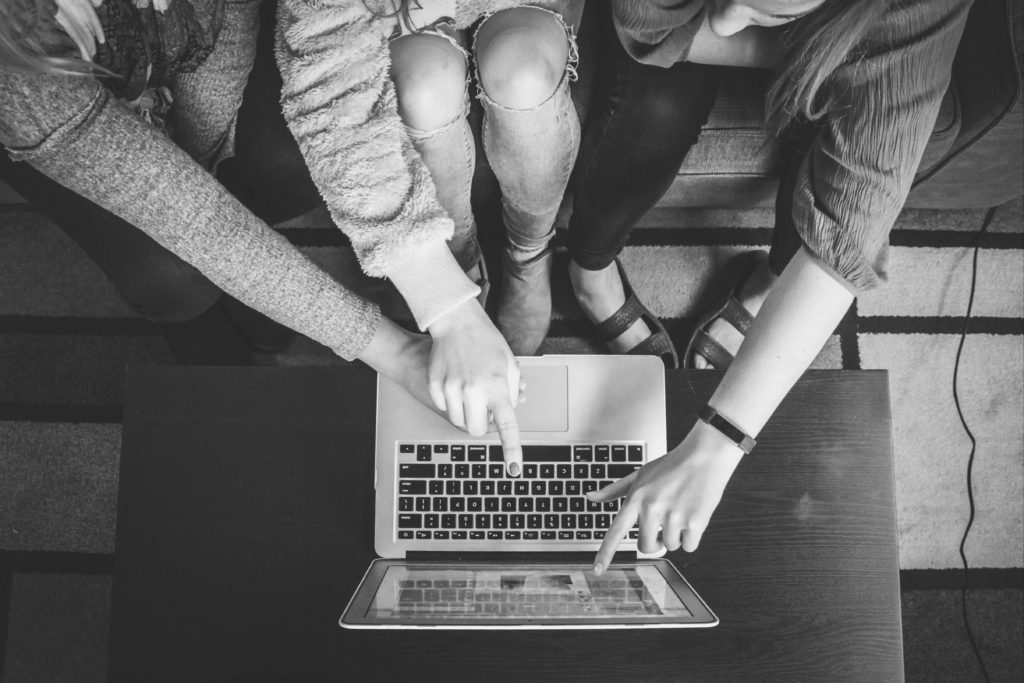 To each job seeker — their own piece of advice
1. Don't share any personal information before signing the contract
This rule is seemingly banal — nevertheless, quite many job-seekers fall victims to its violation. The thing is as plain as it sounds: oversharing is harmful. Before officially signing the documents, don't provide any sensitive data to… To whom? Do you really know who's talking to you in the endless pixeled universe? Demand ID proofs, google your employees and collect words on the streets. The last thing you want is an unreliable employer whom you entrust with personal info.
On the Internet, your email is also a part of your identification. If you get job offers from the unknown and suspiciously unprofessional addresses — you better ignore them. That's especially true if you get an offer combined with some information requests. What to do? Try to ask your addressee to write from another, company-affiliated email!
2. Accept offers from corporate emails only
The chances are that the company you're communicating with is fine but too young to get themselves decent emails and/or too innocent to realize that an unreliable address also affects your reputation. Decide for yourself — but remember: if your knowledge about web hygiene is more profound than your future employer's, the situation is loaded with complications.
3. Create an alternative email address for job-seeking
Probably, most of us have more than one email address — some of them appeared long ago in adolescence, some emerged as a byproduct of online life, and some remind us of long-closed business or personal relationships. Creating a new email address doesn't hurt, right?
If you're planning to look for a job, we'd strongly recommend creating one more. First of all, don't place all the eggs in one basket — it's very convenient to collect job emails separately from others for subsequent sorting and search. Secondly, make your email official-sounding (charliethedustbin doesn't seem a credible candidate, flowerblossom123 is also too cheesy). You don't like random emails, so why should your employers like them?
4. Neglect employers wanting to hire you without even a phone call
Haste makes waste. If some company is eager to hire you immediately, ask yourself if you know enough about it. What is its strategy? How can you, the unknown candidate, help realize it? Why do they want to pay you money for nothing? (It's at this stage that you start suspecting a scam.) If they don't invite you for the interview, don't ask for it. Spare your time and find another, more reliable company.
5. Never divulge passwords and card numbers
Just don't. Passwords should remain confidential. The same goes for card numbers. Of course, such simple fraudsters pick out more illiterate candidates than yourself but remember if you had never thought of entering your CCV at the fishy websites with luring facades. No, never? Ok, then tell your friends not to.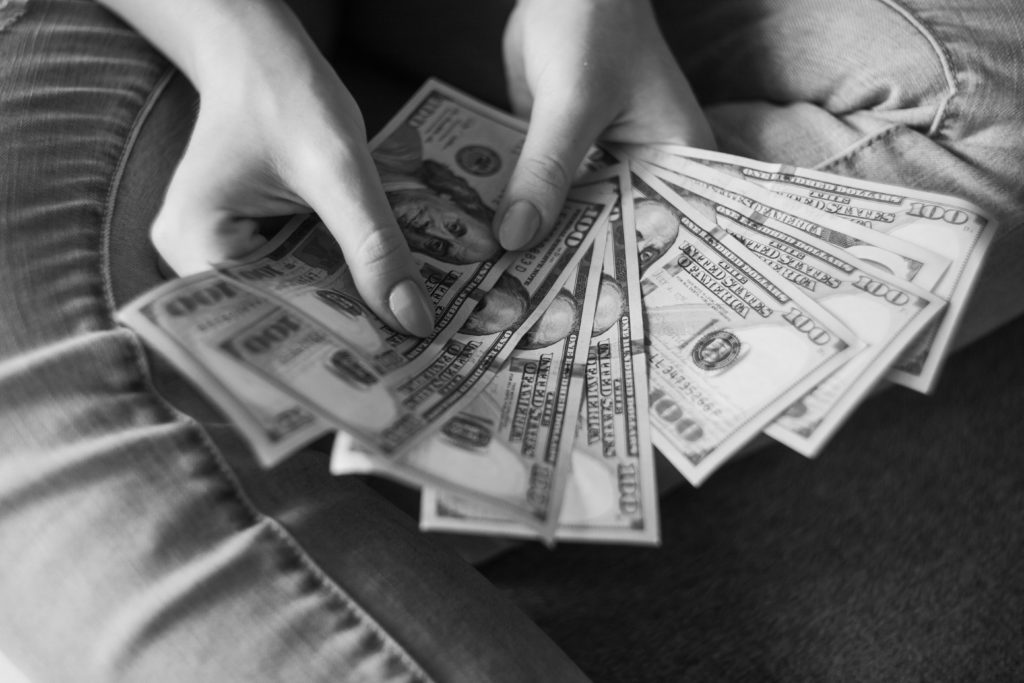 6. Find out as much info about the company as you need to prove its safety
What should you google? Start with the company name. Then enter the names of its founders. Use your imagination: if you want to know if your potential employers aren't involved in some dirty business and weren't sued, try googling the company's name together with "litigation" or "sued." A pro tip: G2, LinkedIn, Trustpilot, or Glassdoor offer an extended review database.
7. Keep a job-seeking log and delete your CVs from aggregator sites
Nothing can be more straightforward. First of all, you need a log to help you remember where you have already tried your luck (and not bother people twice). A record makes it easier to collect the information on your attempts and not get mixed up. In addition to this, all your notes can be of great importance for friends and acquaintances also scanning the job market.
Now, on the CV deletion. After finding a job, just wipe your unnecessary digital traces. Sounds too paranoid? You surely don't want your personal data and photo to leak out to some fishy resources, right? Just think of possibilities they open for spammers.
8. Watch out for scam emails
Standard templates, unknown web addresses, poor style, grammar mistakes — these are typically red flags for any job-seeker. Reputable companies have at least one literate person for hiring new staff. One more hint: check the receivers' list. Scammers are aiming broad but should get nothing.
9. Don't pay anything in advance
You surely don't want to part with your money forever with no visible benefits for yourself. Of course, subscription-based services will charge you for granting access to some extra information or extra functions — but before you enter your card number, make sure you need what you buy, and there's no possibility of getting it for free.
10. Look for jobs at vetting platforms
If you're an IT job seeker, you've heard about bidding and vetting marketplaces helping find a job for offshore developers. At bidding platforms, clients offer their tasks, and professionals propose their rates. The winner gets the project — however, their victorious joy is often darkened by inevitable price dumping.
At vetting marketplaces (such as Lemon.io — which has been offering the best European talents to Western startups since 2015), all the developers are pre-checked and registered in the system for Sales, Matching, and Recruiting teams to quickly choose the most suitable candidates. At vetting platforms, you're safe and sound: their reputation is their daily bread, so they can't afford to spoil it be scams.
11. Always use protection
Enable two-factor authentication, use authentication apps (Authy, Microsoft Authenticator, etc.), and generate long unique passwords for every registration. Yes, your pet's name will always remain in your mind, so it's easier to use it as a password for all the Internet. Just as your mom's maiden name. However, such a strategy can eventually bring you much more complications than bonuses. Decide for yourself!
Some questions left? Check out our FAQ!
How can I make job hunting easier?

Looking for jobs and struggling to get the suddenly open vacancy is always tough — partly because there are a lot of job-seekers and partly because there are still not enough vacancies. Do we have a couple of pieces of advice on easing the job search?
1. Be an ace in your current job (and you won't need to search for a new one because your employer will create better conditions more likely)
2. Ask for recommendations from your previous bosses
3. Apply everywhere. The worst scenario is silence — but if you don't apply, no one will take you (and that's much worse).
4. Make your pre-research
5. Practice networking and gain social capital.


What is the best job search app? 

To our mind come at least 3 or 4 applications that can greatly help — LinkedIn, Upwork, Freelancer, and Lemon.io. The first is a social network, which helps find a job perfectly well. Freelancer is a bidding platform for freelancers — and you can also look for jobs there. Lemon.io is a vetting marketplace, not exactly an app, but you can fulfill the form and wait until our Sales specialists contact you and offer you a screening procedure with subsequent job finding. 

Is Indeed safe to use?

Currently, Indeed is a simple and accessible platform for employers and developers. It has several teams all over the world who are in charge of safety. If you're currently looking for a job via Indeed, check out the safety guidelines — and your experience will be even more secure. 

Why is a job so hard to find?

If it's tough to find a job for you, there's a possibility that one of three factors is involved:
– Your search is inefficient, and/or application practices aren't exactly the thing for the decent job search
You have the irrelevant skills for the vacancy you're applying
– A lot of competitors are fighting for similar positions, and your self-marketing is insufficient for such a surge.