Upwork 101: Building a Successful Profile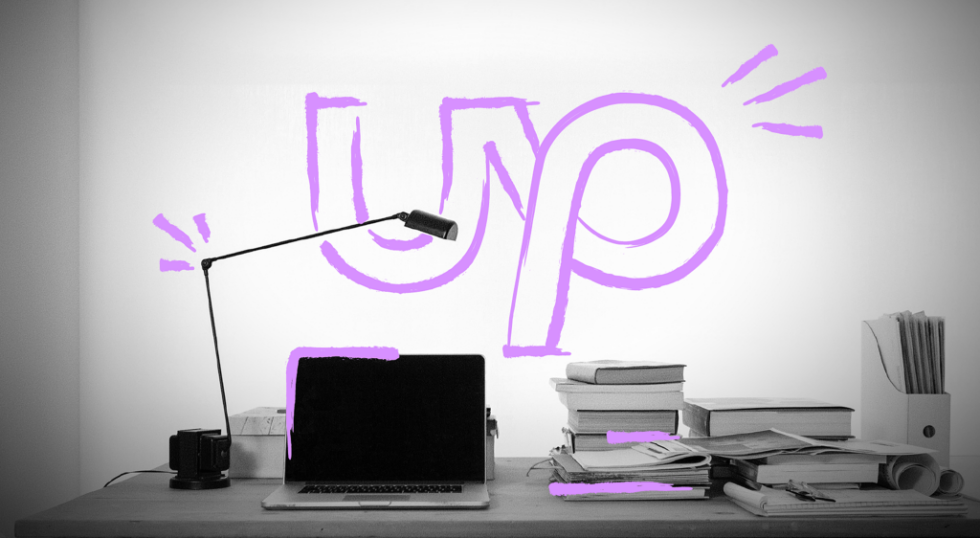 Your profile is a starting point for all the interactions on bidding marketplaces for developers. It helps you stand out of the crowd — or leaves you behind the prominent competitors. How to build a successful profile on Upwork? Our new article gives some valuable answers.
A place to gain experience: a bidding marketplace
Marketplaces help developers find jobs that fit their experience and preferences. Some of them allow kick-starting a coding career. Others will be useful for those who already know the ropes and crave decent and regular payments for their job. If you don't know how to sell your skills, work full-time but dream of the independent remote — consult our article about bidding and vetting marketplaces. As it turns out, the vetting ones allow you to forget about the self-selling problem because most often, the one who sells your talent is not yourself but a Sales department (which makes everything much easier).
Upwork: the most popular starting point
To gain some valuable personal insights, we've interviewed Mykola Solodukha, a Lemon.io developer previously active on Upwork. All the quotes below belong to him.
I registered on Upwork 3 years ago to start my dev career. I took a lot of projects at once and sold myself cheap to gain skills and practice — a low rate helped me win bids and earn the Rising Talent badge.

Mykola Solodukha
All the Upwork bonuses are the bonuses of the bidding marketplaces:
Wide range of possible fields and tasks;
Gaining experience in any area you need;
Soft skills development (filtering clients, first contact, money talks, project details)
Hard skills perfection (new coding abilities, an excellent chance to try a bit of everything).
From that point, Upwork can be considered an iconic bidding marketplace. Most of the readers felt these bonuses in their own pockets. 
How can you achieve success on Upwork, grant yourself access to all its bonuses, and earn a considerable sum monthly? Every important road begins with a first step — every success on the bidding marketplaces starts with an efficiently completed user profile. For the contractor wishing to get their task done, it's crucial to choose the correct bid. For you, it's essential to make your bid win. Your potential employee needs as much data as possible to make an informed choice.
The more helpful information is in your profile, the better. What kind of information will catch the contractor's eye? Read along. Let's clarify this together.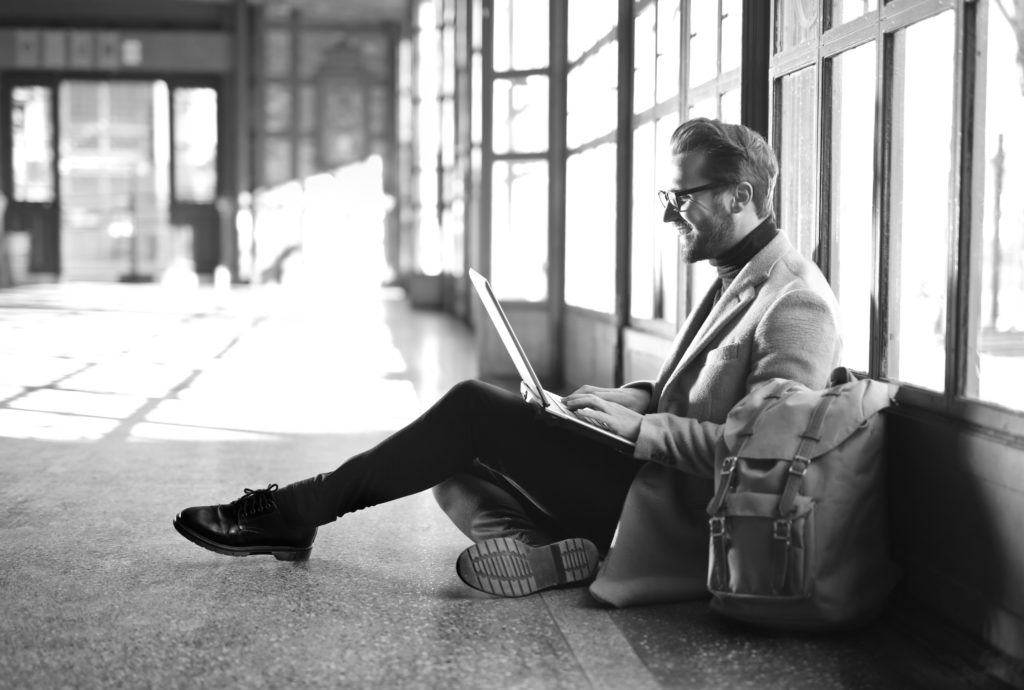 How to build a successful Upwork profile?
To answer this question, we will do three things. First of all, we'll point out the main aims of your profile on Upwork — simply speaking, how it can help you get more work and win more bids. Afterward, we'll name the essential profile elements and their role in self-presentation. Finally, we'll give some advice on profile development.
The Upwork profile helps you…
Introduce yourself. Your contractors will learn the exact amount of the information you deliver — no more and no less. They won't google you to find out all you haven't mentioned, so do your best to include everything essential for the job you crave.
Attract attention. There are thousands of your competitors on Upwork, and everyone wants to win a bid. Some of them want to win your bid.
Set yourself apart. How are you different from Tom, Dick, and Harry? More advice on that follows.
Match you with the appropriate customers. Keywords will do the job. The Upwork AI shows your profile to the contractors interested in your skills and hides them from those to whom they are irrelevant.
Achieve Rising Talent or Top-Rated status. They're also helpful for standing out from the IT crowd.
What are the crucial profile elements?
Bio/description
Describe your beneficial sides of character that come in handy for remote freelance work. Most clients value stress resilience, good time management skills, ability to sustain productivity for a long time.
Rate
Set an hourly rate reflecting your skills and experience. If your rate is lower than those of your competitors in the niche, you'll become a desired option for the contractor but won't earn much.
Halfing the average market rate makes it easier for the contractors to ignore your lack of experience. Only after decorating your CV with all the cheap projects' results could I gradually raise your rate and ignore unsatisfying offers.
Mykola Solodukha
Experience
As diverse as possible. Although, too much and irrelevant is also wrong. Different jobs require different self-presentations. If you decide to try coding in Ruby after Python, review your profile and add something Ruby-related.
Most often, Upwork contractors just want someone to implement their ideas. They look at what you've done. If your experience is relevant to their upcoming project, they'll consider cooperation. How to raise your selection chances? The answer's obvious: try something new as often as possible!
Mykola Solodukha
Location
For many contractors, the principle "tell me where you are from, and I will decide how much I will pay you" is valid. They decide how much to pay, considering average salaries and living costs in your country of origin. For some nations, it can be troublesome. If you want to earn like an American but live in India, your clients will still offer a median Indian rate, not an American one. Fight for your rate if you have something to back it up.
For IT employers, Ukraine means professionalism and reasonable prices. We charge less than the American engineers but we can quickly cope with similar tasks. That's why Ukrainian IT specs won't be left unemployed: the supply grows, but the world around us still needs good programmers.
Mykola Solodukha
Picture
A photo always freshens up your profile and makes you a live person, not a random chunk of information, and the contractors are more ready to interact with humans (aren't we all?)
If you've completed your profile nicely, you've devoted some time to it. Probably, you'll work efficiently, understanding what the reasonable time approach is.
Tips on building a successful profile
Demonstrate your skills
Note verifiable skills only. If your CV doesn't back them up, they tend to seem an empty talk (even if you possess them). Upwork has an extended list of standardized skills. Use it for unification (contractors accustomed to the local keywords will pick them up quicker). Sort your skills according to their importance for the job you want to obtain. Watch out for the skills noted in the descriptions of the exciting projects.
Certify your talents
Upwork skill certifications demonstrate your proficiency in some skills listed in your profile. These certifications are invitation-based and available in Web, Mobile&Software Development, and Design&Creative fields. The received certificates are displayed on your freelancer profile. Those who passed them gain a priority to submit proposals for jobs assisted by the Upwork talent specialists.
Don't neglect the title and overview
Customers see them first. Use them as a shortcut to your winning sides.
Create a stellar intro video
Don't fret. It'll pay off. Compose a thought-over script, and prepare the technics, the place, and the text. What do you want to tell your future employees? Ready, steady, go!
Show yourself in the portfolio
It's your chance to sparkle. Improvise visually, prove your talents, and highlight your niche.
Include your employment history
If this bid is not your first effort to get some work, and if your history is somehow relevant to the jobs you want now.
Don't lie. Everything should be provable
No one is banned on Google and LinkedIn (well, almost no one).
Don't include any sensitive personal information
If you think Upwork is pretty safe for oversharing, think twice.
Now that we've done with these tips, there's one more section we'd like to elaborate on. A bid is a central element of the Upwork inner mechanics. Even if your profile is excellent, you should still compete in the field of bids. How to make your bid noticeable? Read our three final pieces of advice on that.
What makes a winning bid?
Templates never win. If you don't have time to compose a decent personalized bid, you won't win on Upwork. Employers frequently ignore template bids and are well-trained to recognize them from first sight. They're tired of the monotonous two-liners with no names (or, worse, the wrong names because you forgot to change them after the previous mail).
Personal approach matters. What can you do personally for the person? How are your skills useful for the task they want you to cope with? Think it over. Read the job description carefully. Underline the pain points and address them in your bid.
What's next?
After gaining experience and skills in bidding marketplaces, you can probably ask yourself if there's another non-office option that allows getting more money and some guarantees of payment and employment.
Yes, it is. It's another type of marketplace we've mentioned initially — the vetting ones. They have their filtration system and don't accept junior devs — but after many months and bids on Upwork, you're surely not the one. If you consider yourself a solid Middle or Senior — welcome to the vetting world. Lemon.io is a prominent example of the vetting marketplace: we accept seasoned devs, check their professional networks and experience, vet them during two calls (checking English proficiency, soft and hard skills) — and welcome the winners who get everything and become available for hire in 2-3 weeks after the start of this journey.
What are we promising?
We match you with the companies (you don't have to sell yourself);
All our clients are handpicked (yes, we vet them too!);
We assist you with your CV for clients (highlighting the critical points for them);
You can ask for help with preparation for the job interview;
We even have some pro tips on self-presentation and possible questions for the clients in Notion;
After completing the deal, you're transferred to the caring hands of the Customer Success department (they'll always be in the tank for you).
By the way, on Lemon.io, you also don't pay any commission.
We include the commission in the rate we announce for clients. So, you get your share, and we get ours, never frustrating clients with double payments.
If you're on Upwork and don't know how to make your next winning move, try Lemon.io — we've got lemon cookies!
Any questions left? Check out our brief FAQ!
How do I introduce myself on Upwork?

Upwork is a bidding marketplace, so you don't have to demonstrate any proof of your skills to register there. The registration is free and open. However, the entrepreneurs seeking freelancers on Upwork would like to feel at least a bit more confident, so they rather choose freelancers with a full profile and credentials.
What should you pay attention to introduce yourself properly?
Bio. Describe yourself and the beneficial sides of your character for the work you'd like to perform.
Rate. Set an hourly rate you'd like to get and include this info in your profile.
Experience. The more, the better, although don't mention something completely irrelevant (if you're an IT specialist, your baker certificate probably won't interest any clients).
Picture. Photos add credibility. Professionally-looking photos — even more so.


Is Upwork suitable for beginners?

 Yes, it's a wonderful and super effective way to kickstart your freelancer career. On Upwork, you are able to search through thousands of work offers and find out what fits you best. Besides, Upwork doesn't have any restrictions per experience level or stack — so everyone can register and find jobs. However, the competition is huge, as Upwork remains the most popular freelance website out there. Prepare to fight for job offers — but don't dump your rate too much.


Why am I not getting jobs on Upwork?

Joining Upwork helps to kickstart your career quickly and efficiently. It's a bidding marketplace, so no one will ask if you're a confident Middle or Senior before registering. However, there are some reasons why it can be tough to get a job. 

– Bad English level
– Standard cover letters (one for all the employees)
– Empty personal profile
– Low freelancing rates
– Lack of experience
– Overall passivity in sending job proposals
– Too complex jobs for your proficiency level


What are the easiest jobs on Upwork?

Here's our list (it's far from complete!):
– Content writing
– Text transcription
– Location-based jobs (various)
– Data entry (input)
– Recordings of voice
– Jobs for native speakers
– Logo designing jobs

What are the most in-demand tech skills on Upwork? 

We've made a brief list for you to know!
– Web design skills
– WordPress skills
– Programming skills
– JavaScript skills
– CSS skills
– HTML skills
– PHP skills
– API skills
– Graphic design skills

What does a top-notch profile look like?

So, what are the integral parts of a top-notch Freelancer profile?

A list of verified skills
Proper title and overview
A stellar intro video 
A detailed employment history
Clear rate indication