How to Spot Freelance Scams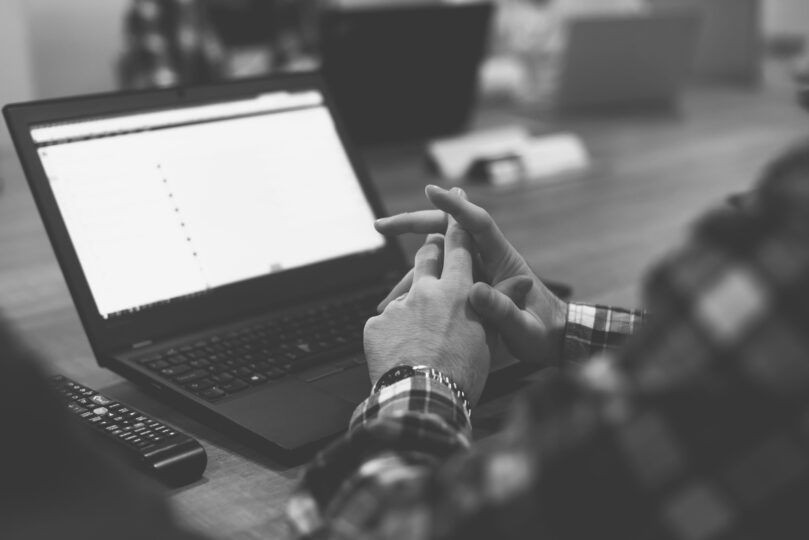 You might have already read dozens of articles about the pros and cons of working with freelancers. And perhaps, now and then, you would see headings about the danger of the freelance online scam. Unfortunately, this is true: since you can never be entirely sure, whom you meet on the Internet, the risk of running into a scammer is high.
Now, before we proceed to the ways you can distinguish between a real freelancer and a fraud, here is a shortcut to the solution to this particular problem. If you want to be able to tell yourself whether a freelancer is legit or a scam, read on. If you want to hire the best offshore developers right now, hit the button below — and we'll contact you ASAP.
Seven most common freelance scams
Hijacked portfolio
This is one of the most common scams: a cheater steals a high-grade portfolio of another freelancer and places it on a freelance platform under his account (the latter are usually created for fraud and often have little to no details filled in). To do this, one does not need to steal the actual source works: many freelancers showcase their portfolios on services such as Behance.
Sending malicious software
When you were a kid, your mom probably told you not to go with strangers anywhere. Nowadays, you probably teach your children not to open attachments in letters sent by unknown addressees. Still, when working with freelancers via online platforms, it may be difficult not to exchange files.
Some scammers will send you malicious programs attempting to steal your data as you launch them. These may be keyloggers tracing whatever you type on your keyboard, trojans creating security breaches in your computers, etc. Often, such software will be masked as briefing documentation or work files.
Disappearing after receiving prepayment
This is also called ghosting, one of the most common Upwork scams. Well, not just Upwork. It's a vast problem across a large number of freelance platforms.
A ghost usually accepts your order and requests prepayment, which is standard practice and is not suspicious. After the money is transferred, the ghost vanishes without a trace, and their account turns out to be deleted or suspended.
Mimicking accounts of top freelancers
A mimic creates an account that looks very much like some top-rated freelancer's account but differs in small details. Or, they can copy such an account and use it on freelance platforms.
Mimicking top freelancers' contacts
This is a more sophisticated version of the scam above. A cheater creates a messenger account (in Skype or elsewhere) similar to the one used by a top-rated freelancer. I.e., if a freelancer's username looks like JohnDoe77, a scammer might use a name like John.Doe77 (an almost identical username, but with a period in the middle). Then a customer receives a link to a real freelancer's account and fake contact details.
Thinking they are dealing with a real person, customers call the scammer without suspecting anything. After receiving prepayment, a scammer vanishes.
Fake testimonials
Although not hurting customers directly, people faking testimonials on their freelance accounts are still scammers because they deceive clients into believing they hire actual professionals. Either beginner freelancers often use this scam with incomplete profiles or professional scammers who know the merits of trustworthy testimonials.
Broken deadlines and poor quality of work
This scam is probably the worst in freelance (or one of the worst for sure) because it does not forthrightly violate the terms and conditions under which customers work with freelancers. You hire a freelancer for a gig, and they do their job–but its quality is so low that it can be merely called a completed order. If you do not give up working with such a scammer yourself first, they often intentionally delay deadlines. 
How to spot and avoid freelance scams
Red flags
Several signs can help you avoid scams on Upwork or elsewhere before getting dragged into an unpleasant situation.
Full upfront payment requests
Requesting upfront payments is a normal thing for a freelancer to do. This is a sign of professionalism: a prepayment guarantees that you value a freelancer's work. However, professionals rarely ask for a full upfront payment. Instead, they prefer to receive the money in milestone payments.
Identity verification requests
Some scammers will ask for your personal information to "verify your identity," motivating it with the desire to know who they are going to work for. If used correctly, freelance platforms provide many ways for freelancers and customers to ensure each other's realness.
Asking to process payment offsite
You should be more than attentive when discussing matters of payment. All the financial transactions between you and the freelancer you hire should be processed via the freelance platform.
Empty accounts with little to no details
Of course, a freelancer might have just registered on the platform and had no time or possibility to fill in all the information about themselves. But why make it your problem? Let them deal with their account details and look for someone else for the job. Empty accounts and freelancer scams go hand in hand.
No credible data such as phone numbers, photos, etc.
Sometimes you will run into accounts with beautiful portfolios, positive testimonials, or reviews but little to no specific information proving that this person is real. It is better to stay safe and avoid contacting such freelancers.
Evasion techniques
Never rely on Upwork or Freelancer fraud prevention mechanisms. To be on the safe side, you should take appropriate precautionary measures yourself.
Creating milestone payments
Many freelance platforms allow you to create the so-called milestone payments: chunks of money you release to a freelancer upon them having completed a particular portion of work. Such an approach minimizes the risks for both sides. Use Escrow or other similar services to make payments safer.
Work solely via the freelance platform
Once again, the platform you have found a freelance on should be the platform on which you hold all project-related discussions and process all the payments.
Do not give out sensitive data such as logins, passwords, card numbers, etc.
Why should this even be a reminder in the 21st century?
Protect your hardware
The golden rule is simple: use updated and licensed antimalware software. Check every incoming file for viruses, and try to work with freelancers with positive reviews from previous employers and a high percentage of completed orders.
Try to communicate with a freelancer in person.
Anonymity is the primary weapon of a scammer, letting them remain unidentified. On the other hand, a fair freelancer will not have any problems talking to you in person. If you want to know how to spot a scam online, interview the freelancer you're thinking of hiring.
Background checks
Try contacting a freelancer's previous clients showcasing a portfolio that looks too good to be true. Ask around: freelance platforms provide many opportunities to double-check a contractor's background and order history. Check freelancers' social media profiles, review their other projects, browse portfolio websites, etc.
Hire at trusted freelance platforms
The best way to avoid ghosts is to hire freelancers on platforms for vetted specialists such as Lemon.io. Every freelancer cooperating with such platforms usually undergoes thorough background and proficiency checks. As a result, clients get to work with verified freelancers, which eliminates the risk of ghosting or failing the project.
Never agree to a large prepayment.
Typically, freelancers charge 30-50% of the price for their services in the form of prepayment. This is fine if you can afford it or trust an independent contractor you have found online (e.g., when they have a credible portfolio and all the background checks you performed to prove that this person is reliable). However, if the prepayment grows, it is a good reason to be wary.
Do not count on a freelancer with low hourly rates to be a professional
This is obvious, but people tend to forget about it surprisingly often. It might be tempting to hire a person with a price significantly lower than market-average but think about why they charge so little for their services. Either they are not good at what they do and know it, or they are trying to make you hire them, whatever the cost. Both options do not sound promising. 
Hiring remote talent – and it all seems overwhelming and uncertain?
Lemon.io is here to connect you with vetted senior developers. Go from zero to hire in two weeks!
Advantages and disadvantages of hiring freelancers
Overall, working with freelancers has both merits and dangers. And while you should not neglect the former, you can certainly minimize the latter.
Advantages
Working with freelancers is cheaper
Even if you hire several top-rated freelancers to work on your project, it will still cost you less than the same number of hired employees.
Swift response to your requirements
The main difference between a freelancer and a team of in-house employees is noticeable: a freelancer is easier to reach. You can quicker communicate everything you need to a freelancer.
Availability
There is a wide range of professionals on freelance platforms. Whatever set of skills you may require, you will always be able to find a corresponding contractor.
Adaptability
Due to the nature of their work organization, freelancers are bound to adapt to emerging situations on the fly. For you as a customer, it means that unexpected changes to the project can be communicated and implemented promptly.
Disadvantages
Reliability
This is the number one concern. The Internet is full of scammers of all kinds, and freelance platforms, although striving to maintain secure working environments, cannot weed out all cheaters. Perhaps, the only exception is the so-called platforms for vetted freelancers, where every contractor is tested for their professional and personal qualities before being assigned to a job.
Language Barriers
Effective communication is paramount to the successful completion of the project. However, many freelancers originate from non-English speaking countries and can sometimes demonstrate poor language skills.
Cultural differences
This is another typical problem stemming from working with freelancers from abroad. The differences in perception, ways of thinking, customs, and attitude, with no corporate ethics to regulate the relationship between you and a freelancer, may result in conflict. And you typically don't want conflicts with someone doing a job for you, do you?
Security
What happens within a company stays within. Sensitive project information, valuable data, financial credentials – all this is usually protected by numerous regulations and contracts signed by the employees. However, when working with freelancers, you have to disclose sensitive info to people you don't know and have no influence on.
Conclusion
Most freelancers are hardworking, industrious people paving their career paths. Unfortunately, even among them, there are scammers whose only purpose is to profiteer at your expense.
The most common means of luring your money out include:
Hijacking other people's portfolios: a scammer steals a portfolio of another freelancer and showcases it as their own
Sending malicious software: scammers infect your PC with viruses hoping to obtain (or damage) valuable information stored on it
Ghosting: a freelancer stops answering calls and emails and disappears in the middle of the project.
Mimicking the accounts or contact data of top-rated freelancers: scammers pretend to be top-rated contractors
Faking testimonials: scammers fabricate positive feedback as if satisfied customers left it.
Delaying deadlines hoping the client will withdraw from the project.
You are not defenseless against these schemes. The ways you can avoid them include:
milestone payments,
background checks on a freelancer you selected
Protecting your PC and personal/word data stored on it with advanced antimalware
personal communication.
And there is also another, more comfortable way. Hire at Lemon.io. As a platform for vetted specialists, we take pride in carefully selecting only those professionals who are genuinely comfortable and beneficial to work with. The whole process of vetting is multi-layered and consists of the following phases:
It guarantees that only motivated and qualified freelancers are allowed to work for clients. No scams, risks, or suspended projects: you place an order, and we do the rest.
Give it a shot. Hire at Lemon.io, and you will never want to return to regular talent platforms again.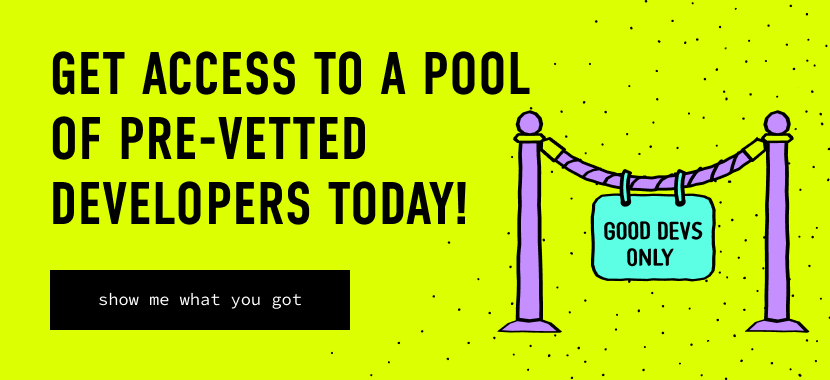 Want some more info? Enjoy our FAQ!
How do you tell if a company is scamming you? 

Several red flags may indicate that a company is attempting to scam you. These include:
Requiring payment upfront: Legitimate companies generally do not require payment before providing a service or delivering a product.
Asking for personal information: Scammers may try to obtain sensitive information such as your social security number or bank account information.
Making unrealistic promises: If a company claims that it can guarantee a high rate of return with little or no risk, this is likely a scam.
Using high-pressure sales tactics: If a company is using aggressive sales tactics to pressure you into making a decision, this could be a sign that they are not legitimate.
Providing limited or no contact information: If a company is unwilling to provide a physical address or phone number, this could be a sign that they are not legitimate.
It is always a good idea to research before doing business with a company and to be cautious of any company that exhibits these red flags.


Is Lemon safe?

Yes. It is perfectly safe to work with us since we vet all the candidates we offer to entrepreneurs. After our four-step vetting process (portfolio check, English language proficiency check, soft skills check, and coding skills check), only a small percentage of candidates proceed to the talent pool and become available for hire. Besides, our Customer Success department checks all the bottlenecks on the way and resolves problems with lightning speed.

How can you tell a fake job on Lemon? 

There are no fake jobs at Lemon.io since we vet both developers and clients. Before starting to work with a new client, we thoroughly check them, arrange several online calls and interviews, sign documents, and accept a one-week deposit for the developer they will work with.

How do you ensure you don't get scammed on a freelance platform? 

Here are a few things you can do to reduce the risk of being scammed on a freelance platform:
Carefully review the client's profile and history on the platform before accepting a job. Look for red flags such as a lack of previous work history or reviews or a high number of negative reviews.
Communicate with the client before accepting the job to clarify the details and terms of the project. This can help prevent misunderstandings that could lead to problems later on.
Use the platform's built-in tools for communication and payment. This can provide some level of protection in the event that something goes wrong.
Consider requesting a partial payment upfront, especially for larger projects. This can help protect you if the client disappears or is unwilling to pay for your work.
Be cautious of clients who ask you to use an alternate payment method, such as a wire transfer or prepaid debit card. Scammers often use these methods because they are difficult to trace.
Overall, the best way to reduce the risk of being scammed is to use common sense and be wary of any job that seems too good to be true.


<strong>Is Freelancer legitimate?</strong>

Yes, it is. Freelancer is one of the biggest freelance platforms. They have been on the market for more than 10 years, and have proven to be a decent choice both for clients looking for remote talent for a small gig and freelancers looking for their next side hustle. They are compliant with top security standards and trusted by thousands of users.