How Much Can Earn As A Freelance Developer at Lemon.io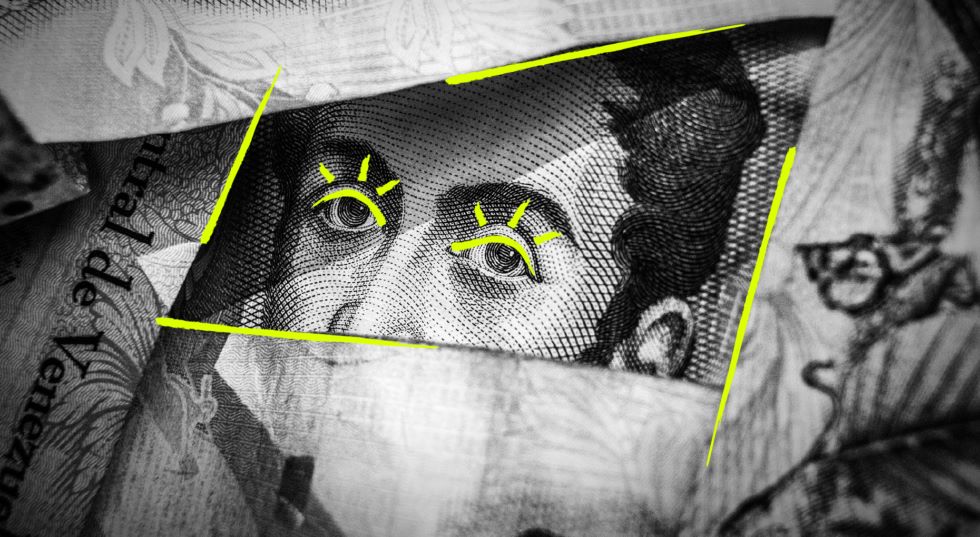 If you are a strong Middle or Senior web developer, sick and tired of one-time poorly paid jobs, it would be good to know about other remote options. One of them is vetting platforms — for instance, Lemon.io, a marketplace offering European specialists to the blossoming American startups. How much can you earn there — and what do you get in addition to the decent rate?
Employment options for web developers
The IT world is full of web developers. The professional competition among them is pretty tangible: new specialists appear on the market much faster than new decent work opportunities, so every talented dev sooner or later starts feeling that the available options aren't enough to satisfy their demands.
By the way, what are the key types of employment for this kind of trade? Let's sum it all up.
Full-time in-house or remote
Full-time is always full-time. What are its pros?
You are officially employed and insured;
You enjoy bonuses and social benefits;
Your workload is regular, just like your salary.
However, cons are also in place. For someone, full-time jobs mean less space for creativity; others claim that a fixed schedule hinders them from traveling or self-development.
Freelance bidding marketplaces
The world of freelance is for brave hearts only. Freelancers should get used to irregular earnings, unprotected contracts, and the absence of any social and professional guarantees. What do they get instead? Freedom, of course. Work or rest? You're your own master! It's up to you if the next hour or day will be devoted to uncompromised freedom (and brings you no shining dollar) — or spent polishing the code and earning money for your next holiday trip.
The freelancers' market is packed to the brim — people vehemently seek orders and businesses that grant you confidence, pay regularly, and offer some kind of care. The feedback system is pretty functional. Glassdoor, J2, and numerous similar sites serve as reputation-builders. Just google your future employer — and make the right decision.
Freelance bidding platforms elevate specialists above the pit of uncertainty. On Fiverr, Upwork, or Freelancer, you write your bids to intriguing and profitable projects, offer your price, and get the job if the employer chooses your proposal from the pool of candidates. Most bidding platforms give some guarantees both for contractors and businesses. However, there's one significant disadvantage of such platforms we can't help mentioning: wage dumping.
Since there's no experience filter whatsoever, seasoned Middles and Seniors occasionally compete with juniors craving to get their first jobs and test their skills. The former know the price of their time and talent. The latter will rather decrease their rate if it helps to perform some actual tasks bringing extra lines for CV or portfolio. Weak or absent customer care is a substantial minus of the freelance marketplaces. What does it mean? All the conflicts between you and your employer are on you two.
Third option: vetting marketplaces
It's a lifeboat for those professionals who can't or don't want to sell their talents efficiently. Here, you don't look for orders yourself — all the decent venues have full-fledged Sales and Matching departments doing their job perfectly well. All the developers wishing to join a vetting marketplace should pass some proficiency tests (mainly language and hard tech skills checks). After the marketplace vets you, it starts taking care of you — polishing your CV for clients, arranging job interviews, and finding the most suitable projects for your outsourcing.
Lemon.io is an iconic example of the vetting platform. It appeared in 2015 as CodingNinjas and connected mainly WordPress specialists with American startups.
In 2021, it went through a significant rebranding, extended its staff, and turned into a full-cycle marketplace vetting developers from most European countries. 
In this article, we will:
elaborate on the peculiarities of Lemon.io in the "soft" and "hard" zones;
explain what stacks are the most needed nowadays;
uncover how much you can earn depending on your skills and experience;
highlight the top bonuses our Sales and Matching departments offer for all the developers who become our developers after vetting.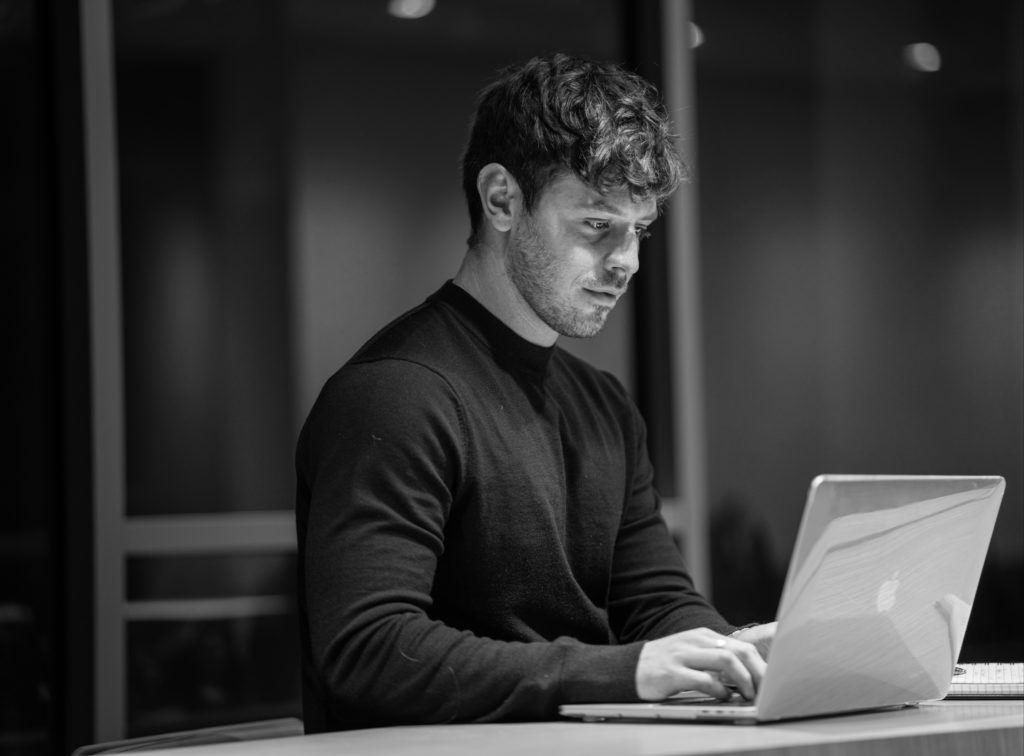 Welcome to Lemon.io
We won't tell you right from the start that we're an unusual marketplace making an accent on exquisite care about all the developers we sell. With no proof, no one believes self-praises. We'll show ourselves gradually — building your trust on facts.
Like all marketplaces, we're a venue where you can meet your future clients. We don't employ developers; we connect them with entrepreneurs who need skillful hands. Our principal care is the quality and durability of these connections — and do our best to secure them. For all enthusiasts of legal papers, let me recommend the article about our Terms of Use — they are pretty extensive, but it's the main foundation of our working scheme. This concise but precise piece describes every detail of our treatment and payment. 
OK, let's cut to the chase. Before we'll start money talks, here's a tiny bullet list with our "compulsory program" for all devs.
We arrange three tests via online calls. Nothing unusual.
We speak with you in English (since English is a lingua franca for all our clients and devs).
We check your stress resilience, time management, and other soft skills (nothing extra, just a brief talk).
Our talented devs check your tech proficiency (we ask our top talents to vet the newcomers, and they're most interested in picking just the cream).
We offer you projects according to your stack and rate. You tell us what you do best and how much money you want for this. We check our statistics and evaluate your appetites. If we can't sell your skills for the money you want, you'll be the first to know. Relax, we don't dump our mighty devs.
We match you with clients and prepare for the job interview. Yes, we're that good. We have a Notion checklist with the most popular and important questions you should ask, we do pep talks before the call, we give you feedback afterward, and we can even share some insights about the client.
We don't demand any time-tracking. All we want you to do is to use our Lemon app (where you charge clients for hours worked). Any other programs are optional and subject to negotiation with your client.
Our Customer Success department is extra swift and helpful — just like your mom. After we get you hired, our CS professionals will gladly help you resolve any potential troubles with clients.
Now, let's get to the meat of the matter. It's stacks and rates' time!
How much can you earn at Lemon.io?
Average rates are different for each proficiency level and tech stack. Why do you need to know them? Of course, you can price your talent as high as you want — but still, there are specific average numbers corresponding to higher possibilities of hire. What does it mean? Suppose we want to sell you as a developer specialized in X technology. We've already sold some of your colleagues and know what rates yield the highest demand. If your rate is much higher, there's a chance of you sitting on the bench for too long.
We won't dump your price like the competition on bidding marketplaces does. We'll advise you to stick to reality.
Below, you'll find both the most demanded evergreens and new popular technologies that are most needed for Western developers nowadays. For each group, there's an average rate of Middles and Seniors.
React, Node.js, Backend, Typescript, JS frameworks, React/Angular/Vue+Python — $30 Middles / $45 Seniors
React+Ruby / Ruby / Flutter /JavaScript — $25 Middles / $45 Seniors
PHP — $25 Middles / $35 Seniors
Rare technologies (Data Science, AI, Data Engineering) — $35 Middles / $60 Seniors
Data architects, team leads, tech leads — $45 Middles / $55 Seniors
DevOps — $30 Middles / $45 Seniors
Besides, we'll eagerly accept and vet specialists in Rust, Golang, Blockchain, NFT, Solidity, React Native, or Now. Demand for these stacks fluctuates but never falls to absolute zero.
An important tip on rates. All numbers are average. Frequently, there's a possibility of a rate boost if you own extraordinary skills or a rare stack. What do we value the most?
Rare and very needed technologies (cryptocurrencies, fintech, blockchain);
Perfect English and outstanding soft skills (time management, stress resiliency, empathy);
Tech skills and team lead experience;
Full-stack profile.
One more important tip. You don't pay any commission. Yes, you read it right. Unlike bidding marketplaces, Lemon.io takes its toll on clients only. We announce them one number — including your rate plus our commission. It takes the burden of double payment off their shoulders and satisfies everyone.
Before starting, every client pays one-week worth of your services (plus our commission) in advance. If everything goes well, that'll be your pay for the last working week. If something goes wrong, we'll never leave you unpaid.
Now that all the numbers are precise, there's one more thing we'd like to cover in this article. Remember how we told you we were special? Before this, we explained everything about our working scheme. It's pretty plain and simple. We take every bonus of a vetting marketplace model and make it ours. However, a transparent and straightforward working model is far from everything we can offer. We're unique in our "soft" approaches — everything connected to people's treatment.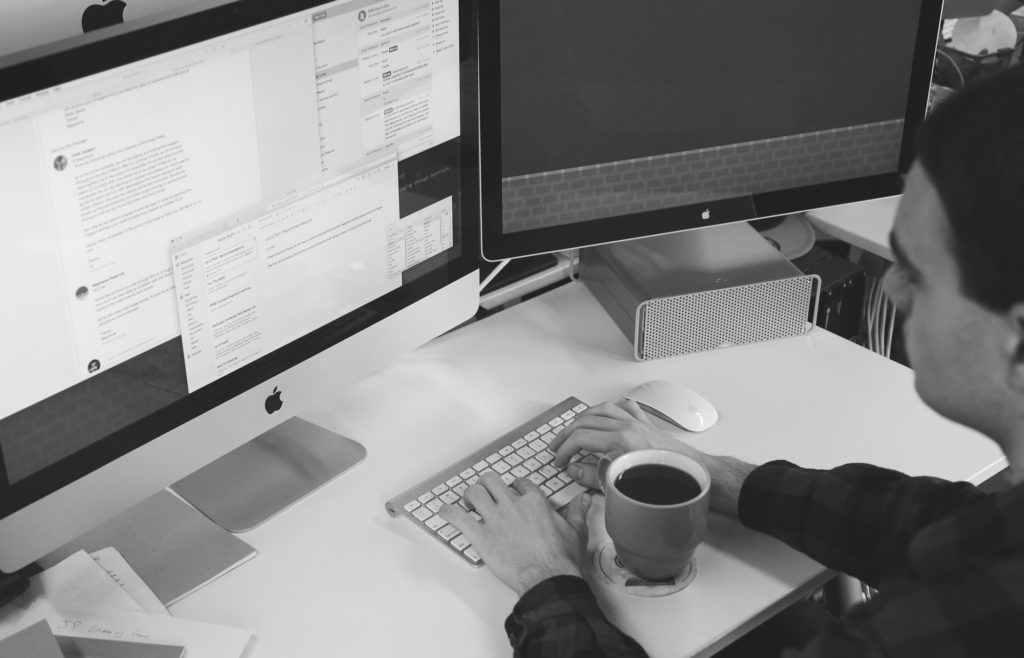 The bottomless river of Lemon.io benefits
We vet both devs and clients. Before offering a client to a developer, our Sales team has a discovery call with them. Lemon.io refuses to work with startup owners who don't understand their tactical and strategic aims, don't get the importance of planning, or announce unreal goals. We should know if we can help them build a stellar product from the start. Uncertainties and mediocrities with a dim future aren't for us.
We are ready to listen to all your demands (and we always do). At Lemon.io, we carefully note them — and announce all the list to your future clients. You are a personality, and we respect every side of it. If we feel that some of your demands can decrease the number of offers, we'll announce that ASAP.
If you've already worked with us and return after making a pause, we'll pick you the most suitable project — after checking out your new and old skills. Maybe, you've grown into the Senior while absent? No problem, we'll look for Senior projects!
No time for full-time? Start working part-time and then change your working model. Yes, that's also an option at Lemon.io. Some of our new clients want a few part-time developers to kick-start their business. Later on, they can request a full-timer or two. If you don't want to change the employer, it's your chance. If your former employees haven't made their choice in favor of full-time, no problem — we'll find you someone else.
It's not always you adjust to us. It's also vice versa! If you need to finish some previous tasks before biting into a new project, we'll wait and explain everything to your client.
We value freedom of choice, so we never offer only one project. You can always choose from 2-4 options. You don't have to check any details, stacks, etc., by yourself — we will review your availability and suitability and announce only those vacancies you suit
We don't wait for some higher rank decisions, decide by ourselves, and make it quick. We are modern and technologically savvy — that's why we always distribute responsibilities and handle all the processes via online tools.
After you pass our vetting and become our developer, we offer you the first clients in a week or so. If you pass our tests on Monday, you become available on Thursday, and in 24 hours, we will arrange a CV show.
Are you feeling like a Senior but still a Middle? No worries, we can upgrade you after the interview.
Are you bored by your stack? Worry not; you can change it.
Why this offer? We'll always highlight its peculiarities that suit your personality or professional profile.
We make detailed notes on your experience (particularly on the experience absent in your LI and public sources) for presenting it to the client in the winning light.
All the new developers will attend an AMA session where we explain everything about our hiring process. We won't let you drown in uncertainty.
Your projects will match your stack and responsibility zone. If you're a full-stack developer with many finished projects, we won't bother you with pixel-perfect HTML/CSS layout requests.
Still doubtful? Come to us — we've got lemon cookies!
Some questions left? Read our FAQ!
Is being a freelance developer worth it?

Some freelancers are tired of freelance — but for the most part, remote developers aren't complaining about their job. Freelance work has both advantages and disadvantages — just as any other work. IT freelance gives you the advantages of a free schedule, unrestricted self-development, the possibility of changing affiliation, and taking the projects you like to do. At the same time, some minuses are also in place. If you are a freelancer, your cash flow isn't consistent (so-called fasting/feasting periods), you're often legally unprotected, and you can't show proof of your consistent work.

How hard is it to make money at Lemon.io?

After you've passed through all the vetting trials and tribulations, making money at Lemon.io seems like a piece of (lemon) cake. All the vetted developers are included in our talent database. As soon as a suitable request from a client appears, our Matching team contacts unoccupied specialists and offers them a project. By the way, all the projects at Lemon.io are commission-free for programmers.

How do I get my first client on Lemon.io?

To get your first client at Lemon.io, you should pass our vetting procedures and be registered in our talent database. When a client with a suitable project appears, our Matching team will contact you and invite you to a job interview where the client will check your skills, analyze your code, and make you a job offer if everything goes smoothly. 


How long does it take to get hired at Lemon.io?

Some remote developers get hired a few weeks after they get registered. Of course, everything depends on your tech stack — if your skills are in high demand, everything can take even less time.


How do I work for Lemon.io with no experience?

Unfortunately, we don't accept web engineers with no experience — we accept only strong Middles and Seniors. For you, a better place to start is some bidding marketplace (like Upwork or Freelancer).