Hire Best Dedicated Machine Learning Engineers in 2023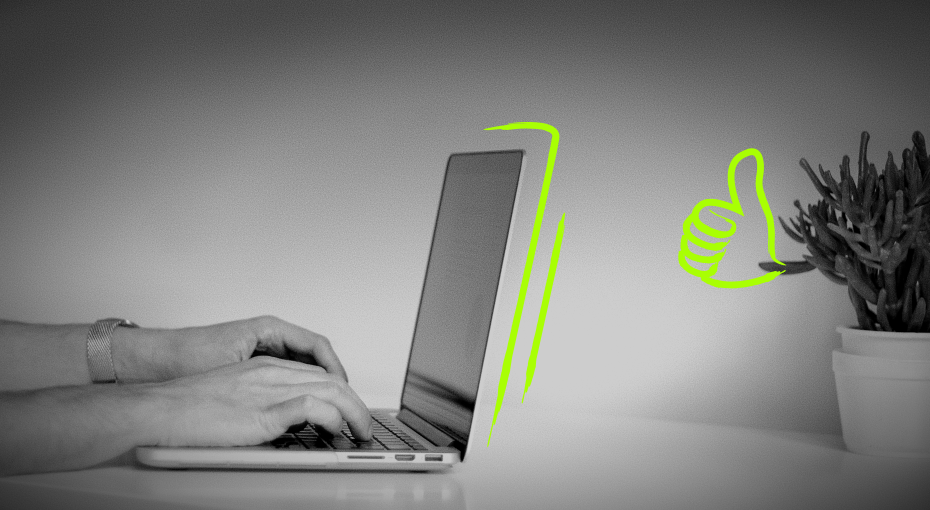 Hey, you! You surely need some professional machine learning engineers, right? Hire them with Lemon.io painlessly and quickly!
Do you need a machine learning engineer? We bet you do!
You know that to compete in this digital world, you need to incorporate AI and machine learning into your product. It's not the future anymore, it's today. But how do you find that ML engineer, and how do you know they are actually good? You can go the easy route and trust Lemon.io to find you a dev in 48 hours, or you can try to find them yourself. In this article, we'll share some useful tips for both situations.
Tired of searching for machine learning engineers who sometimes feel as elusive as unicorns? Looking for a machine learning programmer who could take your AI to the next level? You have come to the right place! Hit that button and get your dev.
Read on to learn more!
Hire your tech legend
Yevhen A.
// middle front end web developer
Yevhen is an experienced middle front-end developer. He's proficient in React, knows JavaScript fundamentals quite well, and writes clean good-looking code.
javascript
react
typescript
Viktor Y.
// senior software engineer
Meet a senior dev with 6 years of experience. He's an expert at JavaScript with superior HTML and CSS skills, bridging the gap between design and development.
Taras K.
// tech lead / senior front-end web developer
Taras is a tech lead with a proper understanding of his role of a dev practitioner. He is an expert in agile methodologies and all the required engineering procedures.
javascript
react
typescript
Liviu Z.
//senior front-end web developer
Liviu is a passionate developer with over 10 years of industry experience, tech-leading experience, and a solid understanding of numerous business domains.
Bogdan С.
// strong senior front-end web developer
Bogdan is a mature engineer who can work autonomously and asynchronously, delivering high-quality code and communicating well with rest of the team.
Alex U.
// strong middle front-end developer
Alex is a high-skilled front-end engineer who knows Angular from top to bottom. Problem-solving attitude and new feature implementation are his winning sides.
angular x
backbone.js
+3 skills
What does a machine learning engineer do?
Machine learning software engineers are unique developers since they build artificial intelligence (AI) systems that can learn from large data sets, develop algorithms, and produce predictions based on that data. The developer focuses on assessing and organizing data, screening and optimizing processes, and conducting tests and experiments, all needed to design systems for machine learning.
Essentially, the machine learning engineer's job is to make the software capable of reading the data, teaching it to decide which data is truly important, and even pulling the data from other sources.
The most important machine learning engineer skills
You need to search for several important machine learning consultant skills in your potential candidate. What are they?
The developer has to showcase his ability to comprehend complex mathematical concepts, including probability and algorithms.
Machine learning developers must understand libraries and frameworks used for machine learning.
It is important to ensure the specialist has experience in machine learning, artificial intelligence, and deep learning.
The machine learning developer must understand data management, data analytics, and other related concepts well.
An understanding of different approaches to machine learning, such as supervised and unsupervised learning, is a must.
Look for the ability to program in machine learning languages, like C/C++, Java, Python, R, Scala, JavaScript (mainly for web projects).
Our experience with Lemon was second-to-none.
Our experience with Lemon was second-to-none. We were matched with a great engineer who's incredibly smart, proactive and punctual. We will be using Lemon again for upcoming dev project!!
Oct 22, 2020
Great communication + Sourcing
Lemon was excellent to work with! They are quick to respond and I have always have positive interactions with them. Not to mention the most important part – they sourced us a great iOS engineer who was better than what we were expecting!
Apr 19, 2021
I was looking for a backend rails...
I was looking for a backend rails developer to lead the charge on developing our APIs and platform integrations. We reached out to Lemon.io and they found the perfect engineer in a day. He's been on the project for almost 2 months and has consistently delivered quality work.
Dec 22, 2020
Benefits of machine learning developers for your business
There are numerous ways in which businesses benefit from machine learning resources: by analyzing the actions of users and their previous purchases, selecting products, predicting the likely financial outcomes of business decisions, identifying the target audience, and automating processes.
Machine learning developers are responsible for coding and developing models using machine learning training data and algorithms and validating the models' predictions for accuracy. They select the best algorithm based on the context and process the data carefully.