HIRE DEVOPS ENGINEERS 
TO RELEASE STUFF 
WITH MACHINE 
GUN SPEEDS
Our clients
SEEK THE LIGHT OF LEMON.IO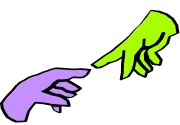 Dev replacement guarantee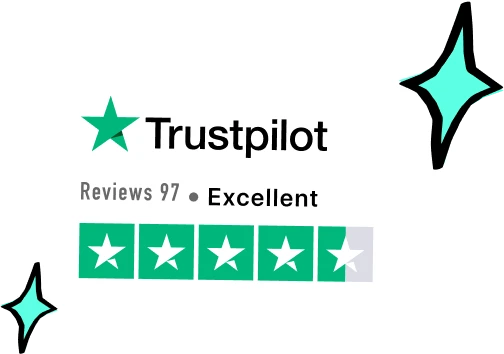 DEVS WHO GOT THEIR WINGS AT
LEMON.IO DEVS TO LEAD YOU TO PLG PARADISE
In a world where anyone able to write a few lines of code calls themselves a guru, hiring a qualified DevOps engineer has become difficult.
In a world where success and efficiency are the new gods, business owners go mad at the idea of not hiring the absolute best DevOps staff.
In a world where speed is holy, you cannot afford to search for good DevOps experts for too long.
With all this in mind, is it even possible to hire a DevOps engineer who is reliable and skilled in less than 24 hours?
Just keep on reading. We do have what you need.
WHAT IS DEVOPS?
Answers may drastically vary in different companies. In brief, we'd say DevOps is a combination of tools, methodologies, and practices aimed to optimize the development cycles while maintaining high-quality software output.
In other words, hiring a qualified DevOps engineer will allow you to release software faster without losing quality.
DevOps vs Agile
Before DevOps united software development and operation, there was the waterfall model, then came Agile, Scrum, Kanban, and other methods.
Despite this variety, you might still want to prefer DevOps, but since the comparing of DevOps vs. Agile is a widespread topic, we will do that below.
DevOps
Bigger teams allow faster end-to-end releases

Focuses on constant testing and delivery

Caters to the business and technical needs

The code is delivered daily or hourly

Automation (Git, Puppet, Docker, etc.) is one of the main priorities
Agile
Smaller teams can handle smaller releases

Focuses on keeping up with the customer's needs

Caters mostly to the technical needs

The coding task is usually divided into sprints

Does not focus on automation
TL;DR
DevOps is your bet if you want to rapidly develop and deliver completed business solutions to your customers.
If you want your software to perfectly align with the customer's needs, choose Agile.
True benefits of DevOps

What you'll read is just the tip of the iceberg on the possible advantages of using DevOps over Scrum and Agile. Some of them are below — the rest is for you to discover.
Reduced time-to-market (hence possible increase in ROI)
Improved customer experience
Seamless software testing, constant releases and deploys.
Increased innovation speed
Prompt team collaboration (Dev&Ops)
WHAT ARE THE SKILLS OF A DECENT DEVOPS ENGINEER?
Their specific set of tasks is difficult to cram into the typical "DevOps vs Software Engineer" comparisons. 
They are people who:
Efficiently use automation in the development of CI/CD pipelines;

Have a good understanding of the software development lifecycle;

Know multiple programming languages;

Work with engineering staff to establish a connection of code elements including Software Development Kits (SDK) or libraries;

Integrate other components (messaging or SQL data management) required to facilitate software release with production infrastructure and operating systems.
DevOps roles and responsibilities
Here are some tasks you want to hire DevOps engineer for:
Writing code, testing, configuration, and maintenance of IT solutions;

Bridging the gap between engineering and external stakeholders;

Troubleshooting and fixing bugs;

Processes and updates automation;

Keeping the team together and connecting with clients;

Writing documentation for back-end features;

Providing input on unexpected analytical situations;

Design, creation, and implementation of applications.
WHY IS IT SO DAMN HARD TO HIRE A DEVOPS ENGINEER?
Okay, now you 100% know what kind of a DevOps engineer you want. From here, it all should be simple: just go and hire an expert, right?
Nope. Most possibly, you will run into a number of problems right from the start.
Misunderstanding of the DevOps processes and methodologies
Some candidates may call themselves DevOps engineers without actually being them
Huge DevOps skills shortage
It can be difficult to find a good candidate with a needed skill set, unengaged with other projects
To become a DevOps, you need at least 5+ years of experience in IT
The market is very slowly replenished with qualified specialists
A DevOps engineer salary can be 
indecently high
Hiring one can seriously affect the budget of a small company
SPEAKING OF IN-HOUSE DEVOPS SALARY
If you were planning to hire DevOps engineers in the United States, be prepared for an unpleasant surprise. You will need to pay around $100,000 per year to enjoy all the benefits of DevOps methodology.
Calculating the overall annual cost of hiring an in-house DevOps engineer, don't forget about hidden expenses:
Social Security and MediCare taxes

Office rent

Paid vacations and days-off
Also, keep in mind that you will have to pay your in-house employees even during off-seasons when there is little work to do.
Even if you hire DevOps engineers elsewhere, your expenses will probably hit the ceiling. Here is a DevOps salary in the UK:
That's over $53,000 per year. To us, it still looks like a lot.
SHOCKING TRUTH! YOU DON'T NEED IN-HOUSE DEVELOPERS
For startups and medium enterprises with budget constraints, hiring in-house developers can be difficult and costly.
Luckily, there is an alternative way to hire DevOps engineers. Yep, we are talking about freelancers.
The offshore developers market is much bigger than any job board with official vacancies for in-house DevOps engineers. You can find the offshore engineers with any skill sets and rates.
Usually, people outsource their tasks to the bidding platforms — such as Upwork, Freelancer, Fiverr, or PeoplePerHour. Here is their typical working model:
You post a job of any nature
You get bids (proposals) from the offshore devs
You choose from a pool of unvetted devs
While hiring on such a platform can be effective in some cases, there also some risks:
Blackmailing;

Low-quality work;

Security breaches;

Ghosting;

Mishiring.
WHERE TO HIRE THE BEST OFFSHORE DEVOPS ENGINEERS 
You probably thought the US was the answer?
Think twice.
When hiring in the US, you indeed alleviate or even eliminate the risks related to reliability, safety, and the quality of work. Freelance DevOps engineers from the US adhere to strict quality standards, value their reputation, and will often do their best to exceed your expectations.
This is for «YES.»
However, the «NO» part can still be a stronger argument for small businesses.
Costs of hiring remote full-time DevOps engineers from the US can be astonishingly high. On average, they will cost you $80-100 per hour!
The graph below shows the hourly rates of the offshore DevOps engineers in the US according to states:
That's bad news. Usually, people hire freelancers to get the job done and save some money. But, with the bummer rates like that, saving can be difficult.
The good news is that you can still hire highly skilled DevOps engineers without ravaging your budget.
Where?

The answer is:
on vetting platforms.
What's the deal with vetting platforms?
Unlike bidding freelance marketplaces, vetting platforms prioritize quality over quantity. Usually, each of them has a talent pool of verified developers.
To get there, a developer must undergo a number of preliminary tests and checks. These procedures are called vetting and are meant to distill the most skilled and reliable candidates. Losers are mercilessly dumped.
A platform itself acts as a mediator matching customers with offshore devs, for a commission. Such platforms often have regulations to deal with freelance snugs, and provide security guarantees.
For customers, the benefits are obvious. They get to work with some of the best experts on the market for affordable rates.
Is there a vetting platform exclusively for startups?
There is one that we know of – us!
Lemon.io was designed specifically to help startups and smaller companies to find qualified and trustworthy developers for their projects. We are a small company, too – maybe, smaller than yours.
We know how it feels to be restricted by budget.
We know the price of the early hiring mistake.
We know how it hurts to pay for under-baked code
that is barely working.
We've been in your shoes.
We won't profit from your problems.
We'll help you solve them.
LEMON.IO HAS GOT YOUR BACK 
What we do?
We lure offshore developers in (DevOps engineers included).

We test their skills far and wide.

We select the best of the best. Top 4% to be precise!

We assign our champions to your projects.
How we do it?

Ever heard of the US Ranger training program? For the past 12 years, only 49% of rangers have made it out of training.
Our vetting process is tougher. Only 4 out of 100 applicants make it into our talent pool of 350+ elite developers.
We squeeze them like lemons — taking the juiciest ones!
Background and reputation checks
Our DevOps engineers go through a comprehensive check to prove they can adopt our quality standards. We dig into their portfolios. We spy on their ex-es. We leave nothing to chance.
English test
We want them to understand you, we want you to understand them. We ask them questions in English, they shiver in terror. We have a five o'clock tea with those who passed the test, and they still shiver in terror.
Proficiency test
The most crucial part of our process. No glasshouse nonsense from the recruitment manuals. Only real-life problems that our devs face every day.
Live interview
Who wants to work with a heartless robot? Our Talent Acquisition angels make sure each of our devs has a soul.
How much does it cost?
You might think that our carefully picked DevOps engineers cost a lot.
Nope. In fact, you can hire a DevOps engineer from Lemon.io for $45-60.
How come the rates are so low?
most of our developers live in Ukraine – the country in Eastern Europe with the costs of living about 40% lower than in the United States.
so, we can afford charging lower commissions than our big competitors.
we do have a legal address, but we don't have an office. We don't need it! All of our employees work remotely.
our maintenance costs are mostly salaries.
our overhead expenses don't exceed $60,000.
HIRING FROM LEMON.IO MEANS
Access to the talent pool of 350+ developers
Any project. Any time. Any skill set you require.
Precise matching within 24 hours
We dare you to find a vetting platform with the matching process more accurate and fast than ours.
Responsive and helpful support team
Although we are not sure you will ever have problems with our service.
Additional guarantees
If you don't like the expert we assigned to your project, we will find you the new one – completely free of charge.
We've got your six
The success and safety of your project is our priority.
We make sure that your projects are confidential.
Upon payment, you immediately get access to intellectual property.
Lemon.io is an American C-corp registered in Delaware and compliant with laws of the United States.
No muss no fuss
This is your chance to hire DevOps fast and easy. True masters are few. They are in high demand. They charge astronomical sums.

But here in Lemon, we always have affordable DevOps engineers up our sleeves to assign to your projects.
TO MAKE THINGS STRAIGHT, HERE IS OUR SHORT FAQ INSTEAD OF A TAKEAWAY MESSAGE
What is a DevOps engineer?

DevOps (Development + Operations) is a field where technical agility is fruitfully united with managerial (operational) dexterity. To put it simply, brilliant DevOps engineers enhance the development cycle and control the software output to ensure the highest quality of the final product.

Do your offshore developers at Lemon.io choose the projects they will work on?

Without any doubt. All of them are free to schedule their professional life and goals — we just help them keep to the chosen schedule.

How many developers are there now on Lemon.io?

In ancient times, when we used to call ourselves CodingNinjas, we used to have 100 offshore devs. Now their number is fastly approaching 500 — and that's not the ceiling.

Do you check the code of your devs?

We only hire senior-level (rarely — strong mid-level) devs. No juniors — no spaghetti code. Years of experience and clean track records are the surest guarantees.

How much does it cost to hire devops?

The cost of hiring a devops engineer can vary depending on the scope of the project. Generally, you can expect to pay from $55/hour to $95/hour for an experienced devops engineer. If you're looking for a more cost-effective solution, you can also hire a managed devops team for a flat monthly rate.

Simply fill in our form with your project requirements, and our expert team will get to work right away.

Once you've submitted the form, we'll leverage our vast network of top-tier DevOps engineers to find the perfect match for your needs. Rest assured that we thoroughly vet all our candidates to ensure their expertise and qualifications.

In just 48 hours or less, we'll provide you with exceptional DevOps engineers ready to tackle your project head-on. We understand the urgency of your hiring needs, and our goal is to expedite the process without compromising on quality.

How hard is it to hire a devops?

Hiring a DevOps professional can be a challenging task, but we are here to make it easier for you. We understand the complexities involved in finding the right candidate with the perfect blend of technical skills and cultural fit for your organization.

DevOps professionals are in high demand due to their expertise in bridging the gap between development and operations, ensuring efficient software delivery and infrastructure management. As such, attracting and securing top-tier DevOps talent can be competitive.

How to hire freelance devops?

When it comes to hiring a DevOps professional, we understand the importance of finding the right fit for your project. At lemon.io, we make the process hassle-free. Fill in our form with your project requirements, and within 48 hours or less, we will provide you with a selection of exceptional DevOps engineers.

Our team at lemon.io takes pride in handpicking top-tier DevOps professionals who have demonstrated their expertise through past projects. By leveraging our extensive network, we ensure you have access to a pool of highly skilled and qualified candidates.
In case you have any questions, feel free to contact our manager Kate. She will gladly help you figure things out.