HIRE FULL-STACK DEVS — DEDICATED REMOTE PROGRAMMERS FOR HIRE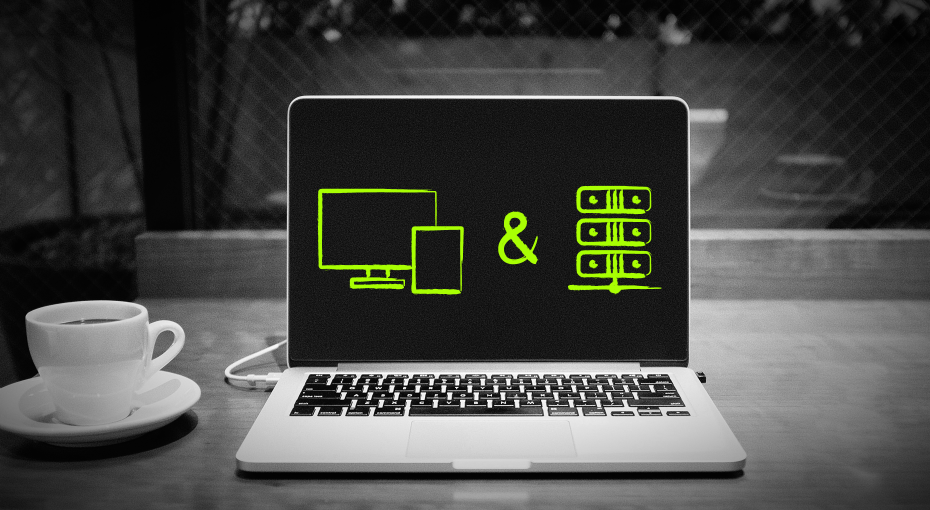 Hey you! Need some top senior Node aces for your startup? Hire them with Lemon.io no sweat!
How to found a full-stack master?
Evans Data Corporation claims there will be roughly 30 million web developers in 2023; by 2050, the number of IT professionals will reach 45 million. To make the numbers more vivid, we'll say that's the population of six New York Cities or around 20 such cities as Chicago. Imagine them being completely inhabited by IT folks.
You've got the gist of the magnitude. But if you are still at a loss about why you can't find a decent full-stack professional for your world-changing startup, read on. We've got the answers.
At the end of this comprehensive article, you will know exactly what to do and where to go if you need to hire a full-stack developer.
Craving for full-stack engineers who will keep up with time, overcome all the challenges, and spare your money? Welcome to Lemon.io — a marketplace connecting developers with startups since 2015.
Let's roll!
Hire your tech legend
Yevhen A.
// middle front end web developer
Yevhen is an experienced middle front-end developer. He's proficient in React, knows JavaScript fundamentals quite well, and writes clean good-looking code.
javascript
react
typescript
Viktor Y.
// senior software engineer
Meet a senior dev with 6 years of experience. He's an expert at JavaScript with superior HTML and CSS skills, bridging the gap between design and development.
Taras K.
// tech lead / senior front-end web developer
Taras is a tech lead with a proper understanding of his role of a dev practitioner. He is an expert in agile methodologies and all the required engineering procedures.
javascript
react
typescript
Liviu Z.
//senior front-end web developer
Liviu is a passionate developer with over 10 years of industry experience, tech-leading experience, and a solid understanding of numerous business domains.
Bogdan С.
// strong senior front-end web developer
Bogdan is a mature engineer who can work autonomously and asynchronously, delivering high-quality code and communicating well with rest of the team.
Alex U.
// strong middle front-end developer
Alex is a high-skilled front-end engineer who knows Angular from top to bottom. Problem-solving attitude and new feature implementation are his winning sides.
angular x
backbone.js
+3 skills
Who is a full-stack developer?
The architecture of any web application has two basic components: the front end and the back end.
Simply put, the front end (or the client side) is everything we see (and interact with) on the website or after opening the web app or everything happening in the browser — visual elements, texts, buttons, and so on. The back end, on the contrary, is invisible but no less (or even more) important.
By the back end, we understand everything related to databases and server-side operations — all the components allowing the web app to accept and maintain a data exchange with its users via front-end components.
A full-stack developer is an experienced programmer who codes for both front and back end, creating software solutions for two domains. Probably, they are not as jacks of all trades as you want them to be — but they will still handle most of your problems from both sides.
Now that we've done with some term definitions let's proceed with facts about full stack's popularity (one of the core reasons you still don't have enough free qualified hands).
What does a full-stack developer do?
Suppose you're hiring a full-stack specialist for your company. In that case, they will be in charge of literally all programming and development processes — commenting on the core project technologies and amending its tech requirements, creating the code from scratch, fumbling with servers and databases, starting the product, troubleshooting, etc.
If you decide to hire the whole development team or company (prioritizing outstaff to outsource) and then find a full-stack dev for amending the processes, then the specialist you hire should be familiar with previous workings, take care of the current issues and add extra functionalities requested by the CEO.
If your team hires at least two full-stack masters, one can handle front-end issues, another will be responsible for the back end, and both will resolve current burning issues together or in turn.
Why is full-stack development so popular and important?
Let's go back to the basics and make a bulleted list of reasons you've stewed over personnel problems for so long. (Don't fret, we'll offer you a perfect solution below):
The perfect choice for young companies allowing them to hire one specialist instead of two (at least for a couple of pre-MVP months), cutting the startup expenditures;
Great when you're starting a new project and have some experience with both sides of web development. You can hire a full-stack specialist with the needed front-end and back-end accents;
Source of seasoned recommendations. Since their knowledge often expands across several domains, they know a lot and can contribute to your knowledge base so that inexpert mistakes go like bad dreams;
They are tailored for team leadership roles, so they will easily coordinate the dev team processes, make accents on teachable moments, and offer to help hands to fronts and backs.
Now, let's answer the much-needed timing questions. How do you spot the right moment to hire a full-stack specialist and evade the torrent of problems that will otherwise haunt your dreams?