How to hire developers in Argentina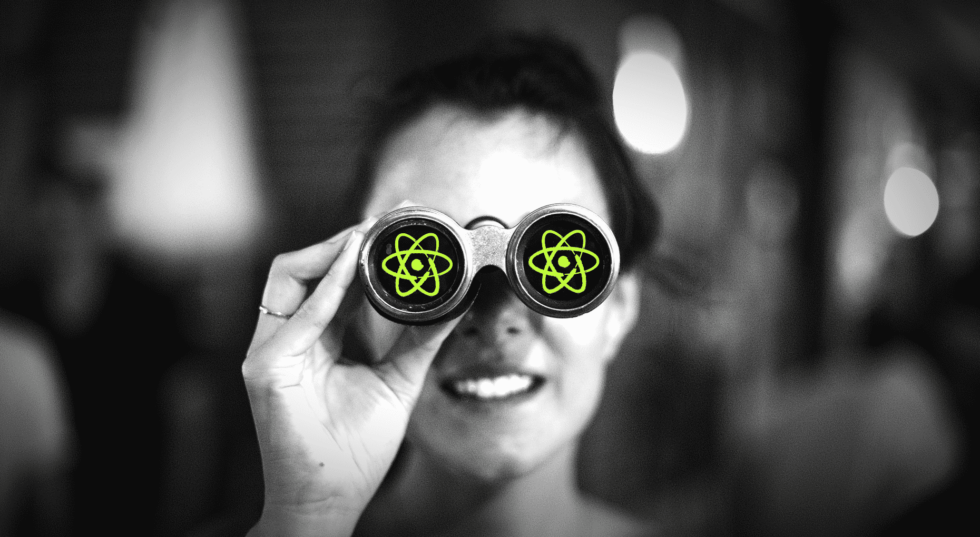 What is it about the Argentine software market that attracts so many investors? In this article, we will answer this question and will focus on why Argentine developers are a good choice for your business, how to hire them, and what it is going to cost you. And if these are the questions you are curious to find answers to, keep on reading!
Why hire developers in Argentina
Firstly, the Argentine software development market is rapidly growing due to the increasing demand for custom software solutions in banking and finance, telecommunications, healthcare, and e-commerce centers.
Secondly, the industry of software development in Argentina is regulated by the National Institute for the Promotion of Software and Telecommunications (INFOPTEL). This institute, in its turn, provides guidelines and regulations for software development and ensures that the software development companies comply with the standards set by the government.
Thirdly, the Argentine software development industry is also supported by the government through the Argentine Business Solutions Program (PROS). The PROS provides incentives to software development companies that are registered with the government and comply with the regulations.
To sum up, the Argentine software market will continue to grow and receive governmental support and encouragement, becoming one of the leading sources of the country's income.
Why hire Argentine developers?
Argentina is the number one country in the world with the highest Coursera Global Skill Index in the technology category, which evaluates the depth of expertise in the world's trending career skills. Meaning, Argentinian developers are well-versed in soft skills. What's more, Argentinian software engineers are known to be flexible and not afraid to take on challenging projects, always seeking ways to grow professionally and increase their competitiveness.
Lastly, we have identified five reasons why outsourcing talent in Argentina might be the right choice for your startup:
The cost of living in Argentina is relatively low compared to other countries, therefore making it easier for foreign companies to offer competitive rates for software development services. The country is the second largest economy in Latin America and has a stable democracy, becoming an attractive business spot for foreign startups and corporations;
The Argentine software development community is of high respect in the global technology scene. As per a report by the International Association of Outsourcing Professionals, Argentina is one of the top countries in Latin America for software development. Whereas Argentine developers are considered to have some of the best technical skills in the world, as well as a strong customer-centric approach and in-depth knowledge of the latest technologies and software development trends, making them experts in their field;
Good English proficiency.
English is the primary language for conducting international business and reaching success, and Argentine developers aren't an exception in striving to have high English proficiency. The language is taught in schools, and universities offer English courses. Moreover, the more foreign business comes into the country- the higher need to possess this skill arises. As an outcome, Argentine software developers recognize the value of this skill and try to reach their fullest potential at it.
Additionally, Argentina is a Spanish-speaking country, and with Spanish becoming a widely used language, it erases another possible language barrier, thus opening more employment opportunities.
Suppose you aim to create a product with a target audience in Latin America. In that case, Argentine developers are what you need since they have excellent knowledge and understanding of the local cultures, making your application look more native. On top of that, due to international project exposure, developers in Argentina may have experience and knowledge working with other countries, thus breaching the work culture barrier;
Argentina is located in the GMT-3 time zone, overlapping with other Latina-American countries and the USA. By hiring nearshore developers, USA companies not only save on expenses but also get experienced developers with 5-8 hours of overlap, thus making it possible to have synchronous and more productive work.
Countries located in WET (Western European time zone), such as the United Kingdom, Ireland, Portugal, Morocco, Iceland, and parts of West Africa, could also benefit from hiring Argentine developers due to having only 3 hours difference.
Unfortunately, outsourcing in Argentina might not be the best choice for companies from Asian or Eastern European countries because of the big time gap.
What will be the cost of hiring software developers from Argentina?
The cost of software development often depends on seniority level and main technology and whether you are looking for a front-end, back-end, or full-stack developer. This paragraph will discuss the cost of senior software development in Argentina.
Senior software developer in Buenos Aires, Argentina, annual salary sets at an average of 46,000 USD per year, which equals 23 USD per hour. The salary of the same level programmer in New York, United States, is 150,000 USD per year or 70 USD hourly, according to Glassdoor.
And here is what we got to offer you. Full-stack senior software developers at Lemon.io start at 35 USD per hour, with the highest of 90 USD an hour based on the main technologies. Here is our rate calculator, where you can find out the approximate cost of our developers based on the seniority level and the main technology, as well as reach with any questions you might have.
What you need to know when hiring an Argentine developer
Hiring an Argentine developer can be a great way to bring fresh ideas and experienced talent to your development team. With the right approach and resources, it's possible to find a qualified Argentine developer who can fit in seamlessly with your team. The following steps will provide guidance on how to hire an Argentine software programmer.
1. Check the Argentine developer's background
If you want to get the most out of your project, consider a developer who has been in the business for some time. This can be done by checking out their presence on LinkedIn or GitHub, for instance. Ultimately, obtaining a recommendation or reference from a company a developer used to work with would be the best way to assess the quality of their work.
2. Ensure a developer has the right software tools.
Let it be a program for iOS or Windows, there are plenty of tools to use. However, you might want to consider finding a developer who can work with cloud computing so that the data and updates are accessible from any corner of the world.
3. Make sure a candidate knows the market.
Choosing a developer that has had the most international and local exposure can be a crucial point for projects that are aiming to make an impact on an identified target audience. In other words, make sure a person you will be working with knows their way around a culture you are aiming to create a product for.
4. Discuss availability and communication.
When outsourcing a developer, remember to check their self- and time-management skills. Even when a professional seems to check all the boxes, being unable to work synchronously or respond when needed can be a dealbreaker.
5. Ask a developer about their tech stack.
Giving a comprehensive outline of the qualifications you want a developer to have is the most effective way to ensure success. Therefore, by inquiring about the technology they use, you can assess if their experience and skills meet your requirements.
6. Look for someone flexible.
If you have already hired a developer but feel like you have to chase them constantly, it is time to start rehiring. Pss.. this wouldn't be the case with us! The most accomplished developers can handle their workload independently and remain accessible even when they're not actively working.
7. Make sure a developer is bilingual.
Even though English became an integral part of software development in Argentina due to international exposure, assessing your candidate's English skills should still be a part of the plan. Why is this important? Because communication is essential. Having a developer who can clearly deliver updates, suggest improvements, and address issues is half the success. In other words, mutual understanding is a must.
8. Determine the scope of work.
From time to time, we, as humans, like to think of ourselves as someone who can move mountains. And developers aren't an exception. But, to remain productive and deliver quality results, prioritize and set a realistic scope of work and deadlines.
9. Look for reasonable pricing.
Don't get tempted by the lowest prices. When it seems like it is too good to be true, it actually could be. Good work has to be well rewarded, therefore, do not set for either too high or too low and remain reasonable. This will save tons of time, something that cannot be bought, and nerves.
Do you know what else can save you time and nerves? Hiring Argentine developers at Lemon.io!
10. Check for the developer's level of professionalism.
When choosing a candidate, make sure to check their professional background, GitHub, for instance. Don't settle for reviews only, bother to request actually written and verbal references. If a candidate passes a check, move on to assessing their soft skills and English by conducting a live interview. Lastly, provide them with a coding task to check the quality and functionality of their job. If you are not a programmer yourself, you might need some extra hands doing that, but it will save you from stress later in the process. All in all, before saying "yes" to a candidate, ensure their professionalism.
How to hire developers from Argentina
You have three options here. Some of the options taste good, some not so much. Let's dive into more detail.
Directly to your company
First, on our plate, we got hiring directly to your company. This is the hiring process that your in-house team or you will be completely in charge of. It all beggings with writing job descriptions, publishing them on career pages and job boards, and then waiting for Argentine candidates to apply. Once this step is done, you move onto skimming through all the resumes and profiles to choose the best applicants. The next step is to conduct in-depth interviews, provide the best offers and pick the one and only. Finally, when your Argentine developer is found, onboard them. On average, this whole process can take up to six months. It might also happen so that developer leaves within a couple of months of work and get ready to do it all over again.
Bidding platforms
Next on the menu are bidding platforms. Extensive talent pool and a great variety of options to choose from. We wouldn't say this is the faster option than hiring in-house developers, but it is definitely not the safest one. That is because bidding platforms lack specialized vetting procedures that would ensure developers' skills. At the same time, the hiring process isnt so different there: make a job post specifying you are looking for an Argentine developer, bid your price, and wait for applicants. Sift through propositions, conduct interviews, and onboard a developer. Keep in mind that platforms charge fees, and developers establish their own rates.
Lemon.io
Last but definitely not least – the non-bidding platform for vetted developers, Lemon.io. The benefits of hiring with Lemon.io continue beyond affordable rates. We offer our clients more than that: 
Time-efficient matching. Our Matching team can offer you the right candidate within 48 hours of your request, and you can start onboarding them the same day.
Vetted professionals. The sweetest part is that we have only vetted Argentine professionals in our talent pool. Before being invited to our database, developers must pass a thorough four-step vetting process. Be sure we match you only with the best of the best!;
Smooth onboarding. The Lemon.io Customer Success team cares about your profit and well-being and will prepare you a smooth and stress-free onboarding;
Minimal bureaucracy. With Lemon.io, you don't have to sign a whole bunch of papers in order to start working with the selected candidate on your project. Save hustle for some other time!;
Support throughout the project. Finally, we offer you our support throughout your entire work with our developer. Whenever you have a question, we are here to help and lead you until an issue is resolved. 
Conclusion
The Argentine software development market is rapidly growing, being additionally supported and encouraged by the government. With foreign businesses coming in, the market will continue to expand and develop, remaining an attractive place to outsource skilled software developers at lower wages.
When hiring an Argentine software developer, keep in mind the ten points we mentioned above to save time and money. However, if the process of drafting a job offer, sharing it on job boards, skimming through resumes, and conducting the professionalism check sounds lengthy and scary, Lemon.io is here to save you, your time, and your wallet. We have already conducted all the checks and are ready to offer the best developers in Argentina to work on your project. Give us a try, you won't regret it!
FAQ:
Why outsource to Latin America?

Latin America is home to some of the most advanced and cost-effective technical and administrative personnel, with many highly-educated and experienced professionals in various fields. The country is also home to a number of large international corporations and a wide range of industries, giving companies access to an array of potential business partners.  

How many developers are there in Argentina?

It is impossible to provide the exact number of developers in Argentina due to the lack of reliable data. However, according to the most recent survey from CodersRank, more than 40,000 software developers are in the country.

Why build a remote team in Argentina?

Building a remote team in Argentina offers many advantages for businesses. Argentina is known for its highly educated and skilled workforce, which can provide a great resource for companies looking to hire developers remotely. The country's geography and time zone also make it ideal for businesses operating in North America or Europe. The time difference makes it easy to communicate with remote teams in Argentina. Lastly, the labor cost in Argentina is significantly lower than in other countries, making it an attractive option for businesses with tight budgets.

Why Argentina-U.S. collaboration?

Overlapping time zones, room for agile methodology development, and cultural proximity are the three reasons American companies consider collaboration with Argentine developers.