SMILE & SAY «Cheese» to the satellite:
space photos for everyone!
Meet SkyFi, the magicians who are making the impossible possible. A platform uniting satellite providers and customers.
How about a personal
photo from the space?
For the longest time, satellite images were top secret. When you think about someone getting a high-resolution satellite image of any place in the world, you think of the FBI or CIA. But what if for 20 bucks and in a few minutes you could do that too?
– Marc Horowitz, COO of SkyFi
Meet SkyFi, the magicians who are making the impossible possible. It is a platform that unites satellite providers and customers around the world.
SkyFi are pioneers in solving the key struggles concerning satellite imagery:
Before SkyFi, it was almost impossible for an individual to receive satellite images. Think months upon months of excruciating calls and meetings. It would take six months to sign a contract, and you couldn't do anything without a contract. Now, with SkyFi it is a matter of minutes or days.
Even if you could get access to these images, the process of actually getting them was so painful and complicated, you would wish you never started. With SkyFi, you only need a credit card and a phone to buy satellite images. And imagine, no human interaction needed – a great perk for those of our more introverted friends, eh?
SkyFi has done an excellent job on the price as well. The goal was to make it as affordable as possible. In short, you can get one of nearly 4 million archived images (it was taken a day, a week, or a month ago) for as low as $20. And you can actually task one of 70 satellites to take an image specifically for you for another hundred.
Technologies used:
1. Python
2. React Native
3. DevOps
The idea. what was
the birth of SkyFi
Bill Perkins, SkyFi founder, and hedge fund manager, fell in love with the power of data from satellite imagery. He would find those satellite images, employ a data scientist to work with them, and build powerful tools with that. The only problem was that to get those satellite images was like getting blood from a stone. He was walking around with a checkbook begging people to sell him satellite data.
It was so extremely frustrating, that he decided enough is enough. He will make satellite images available to everyone. You won't have to have a contract; you won't have to make multiple sales calls; you won't even have to talk to a person at all. You can use your computer, phone, or whatever device you have. If you have a credit card and a need, you can buy satellite images. That was the birth of SkyFi.
SkyFi and Lemon.io
A little into the development process, SkyFi management felt overloaded with the process of hiring people and building teams. To onboard people as quickly as they needed them was quite a challenge. That's when SkyFi learned about Lemon.io.
«The first person who joined us from Lemon.io was Alexander. He is a phenomenal team member. We have decided that we need to in-house the building of our front-end as opposed to outsourcing. And we needed to do that quickly.
So we were able to find some really talented front-end developers at Lemon.io as well. We brought them on, and instantly they were part of the team,» –Marc Horowitz, COO of SkyFi. «»
As of right now, SkyFi hired five developers from Lemon.io: a Python developer, Sr React Native developer, two RN developers and DevOps developer. First dev request was on February 18th, after turning down a few candidates and SkyFi was matched with Alexander within five days. After a two week interview process by SkyFi, Alexander started working on March 3.
The Lemon devs have been a huge improvement to team performance. They key feature is that we have been able to bring some capabilities in house that were previously being outsourced. This has led to cost savings as well as significant quality improvements.
As a result:
5 days for the first perfect developer match
5 developers hired with already great results
5 months working with Lemon.io and loving it
Hire your tech legend
Meet сhosen оne
Meet сhosen оne
Eugene S
// senior full-stack web developer
A full-stack web developer with more than 14 years of experience. His core stack is C#, .NET, and JavaScript. Eugene is also proficient in AWS and has a team leading experience.
.net
angular
c#
java
javascript
vue
Cris P
// senior+ full-stack web developer
A strong senior full-stack developer with more than 8 years of experience. Cris is most proficient in React, Node, and Angular. His knowledge of databases and cloud services (AWS) is also impressive.
Alex U
// strong middle front-end developer
Alex is a high-skilled front-end engineer who knows Angular from top to bottom. Practical problem-solving and implementing new features to the existing product are his winning sides.
angular x
backbone.js
ionic
python
typescript
Hire his brothers-in-arms
It all started with a dream to make satellite imagery accessible to everyone. A small revolution in the satellite world, no joke. But the main struggle was to find, hire, and onboard people who will develop the software behind it with lightning speed.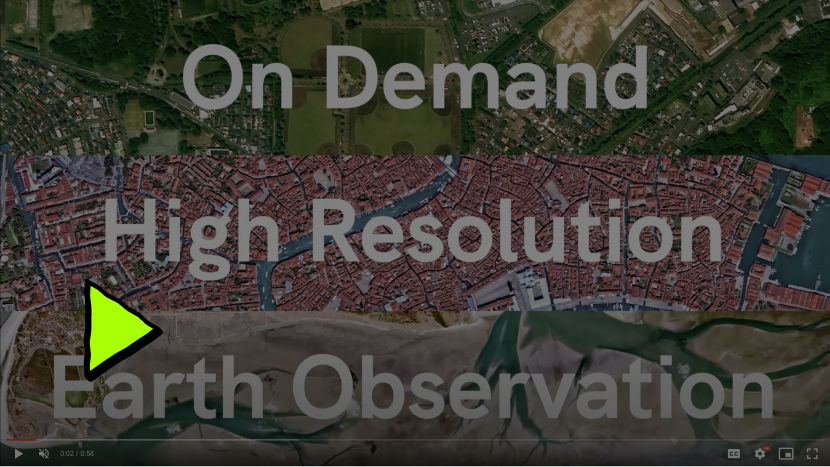 This is where Lemon.io came in and saved the day. A fairy godmother to all the startups with the same need: get high-quality affordable developers and get them fast. It took our team five days to find the perfect match for SkyFi, and that is after a few other great candidates that didn't make the cut. After that SkyFi hired four more superheroes from our pool and who have been up and running for five months already.
Why Lemon.io:
Highly skillful developers

for the best quality results.
Thorough

vetting process

that includes professional and personal tests, live interviews, test tasks, and a number of background checks.
Nearly

perfect price-quality balance

, as the majority of developers are from Eastern Europe and Ukraine.
Super precise and

fast matching

. 24 hours to find you a perfectly suitable developer for your particular order.

98% satisfaction rate

. That's the percentage of clients who hired the first candidate they were offered from the platform.
We provide

free freelancer replacement

is something goes wrong or you want another developer.
more case studies
Offering mobile-first experiences
How Remi used Lemon.io's services to build m-commerce plugin for online retailers.
What's beneath our rate calculator?
We want our developers to grow, meet each other at offline events, and share their insights — including the financial ones.
Smile & Say "Cheese" to the satellite
Meet SkyFi, who are making the impossible possible. A platform uniting satellite providers and customers.