RETURNED, REPAIRED, REFURBISHED
BRANDS SAVE GOODS & CUSTOMERS SAVE MONEY
Online shopping has made a revolution in purchasing and consuming goods. Everyone can buy almost anything in one click — and return it just as quickly. Brand new returned items frequently clog the stores and supply chains, harming the environment. Generally, firms can't and don't sell returned stuff — they just dump, burn, or otherwise destroy almost top-notch things. Is there a way out?
High fashion items are getting more expensive by the hour, and people are looking for ways to save money. We let them save money on things that are never on sale — offering to buy returned high-end stuff at an unheard-of discount.

– Cormac Jonas, SAVR founder
The US online retailer SAVR started working in January 2022. Right now, it's shipping discounted electronics and clothes to American customers only — but plans to expand on the other continents as well.
Primary objectives: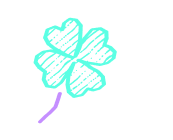 Save the planet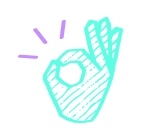 Free the warehouses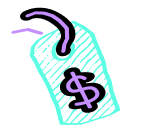 Offer cheaper high fashion goods
Most often, all the returned goods go right into the trash, although they are as good as new. Cormac Jonas started his business with a thought that this stuff needed a home — although nobody was offering such a home. Finding it became SAVR's mission.
GETTING THE IDEA –
AND SOLVING THE PROBLEM
What are the traditional liquidation channels for big brands and corporations? Returned and unsold goods are being burned or thrown away. Sony refurbishes tons of TVs, just like other brands, but they lack a reliable outlet to sell them.
If you're SONY, you don't have a store where just your refurbished products lie, plus you don't have a specific section on your website. Solution? SAVR infrastructure allows such giants to get rid of their products quickly.
SAVR is continuing to build a convenient mobile-friendly application where users can search for discounted returned, refurbished, or repaired items of clothes or electronics just in one click. You come to the shop, see the price of the desired TV, grimace, look for the brand in the SAVR app — and voila! You find it 30% cheaper — and still with a warranty.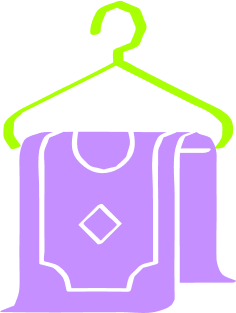 Main working channels:
Shopify app (brands can directly list their inventory for sale);
Some of the shipping partners announce their returns, and we sell them before they go to the warehouse;
Direct work with brands and retailers.
Technologies used:
1. Python
2. Machine Learning
3. Data Science
HOW IS SAVR DIFFERENT?
SAVR model is different both from the brand and the user side. The key objective of the business is to match brands and users. Brands are eager to get rid of the inventory. We tell users the conditions, inform them about all the warranties and coverage, promise they will be protected, and save a lot of money — and it truly is so!
SAVR users make their decisions in the app — where the prices aren't public to the entire world. Hence, the competition is lower.
LOOKING FOR DEVELOPERS –
AND FINDING THEM AT LEMON.IO
SAVR is a fully remote team. Its founders understand that all engineers like to work in their own ways, and the essential thing in the whole process is not a physical presence in the workplace but the quality of work.
Its app is going to be a modular framework. The new functional parts are now added consistently and quickly — but the service is good to work with even without them. The development is primarily back-end and database-focused.
The level of Lemon.io developers' work has been consistently and considerably higher. Costwise, the marketplace is very competitive, It is a perfect mix of high value and high quality.

– Cormac Jonas, SAVR founder
After speaking with a handful of US-based and South America-based firms, SAVR founders decided to try working with Lemon.io — and their bid was correct!
SAVR and Lemon.io
The idea has been in the air for a while, but the actual start of building the web was in January 2022 — and Lemon.io has been around since the earliest days. The first discovery call was on March 1st. In 9 days, Lemon.io offered a candidate. SAVR accepted him and was ready to hire the following day.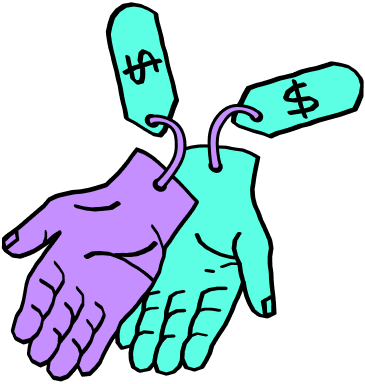 Despite another pending project, the said candidate made his mind in the client's favor. Simultaneously, Lemon.io offered one more professional — and SAVR also took him on.
Both candidates from Lemon.io started working simultaneously on April 1st. The story doesn't end here, though. The company evolved pretty fast, and they felt a lack of helping hands even after closing the first two positions. That's why two more of our developers joined the Texas team in April. But wait, there's more.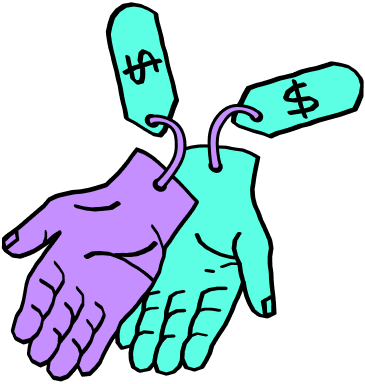 After receiving the first delivery of purses, wallets, and leather assessories, SAVR's been waiting for around 27 sea crates to get to America from various European countries. Having sold it, Cormac Jonas plans to hire 25 to 30 additional hands — enjoying Lemon.io's assistance.
Everybody we've gotten has been incredibly qualified and super passionate. Passion is rare among contractors, but here, we've seen a lot of passion for the technologies. We know that we can call Malky [Customer Success representative — Lemon.io] with any kind of crazy request — and generally, in 24 hours, we have at least a partial solution in place. That's amazing.

– Cormac Jonas, SAVR founder
In June, Cormac and the company took three more developers in less than a week – and promised they'd come back for more.
As a result:
10 days between the intro call and the first hire
7 devs hired so far, and more to come
5 months working with Lemon.io and loving it
10 days between the intro call and the first hire
7 devs hired so far, and more to come
5 months working with Lemon.io and loving it
SAVR is just one example of the company that came to Lemon.io in need of talented remote web developers. Our talent pool has been constantly expanding — come and check it out for yourselves!
Hire your tech legend
Hire your tech legend
Ugur A.
// senior full-stack web developer
Ugur is a senior full-stack developer with ten years of experience. He mainly worked with .Net but also expressed readiness to work with React.
Eugene T.
// senior full-stack web developer
Eugene loves working with domains where software touches real-world hardware. His previous projects include a mobile-first app for resellers and an app for managing conditioners.
Filip F.
// middle front-end web developer
Vue.js expertise, anyone? This gentleman is an example of a goal-oriented dev. Filip loves working with new tech and shines in communicating with clients.
Ali A.
// senior ios developer
Meet Ali — a Senior iOS Developer, proficient with Swift & Objective-C. Ali likes core animation & networking and has a good understanding of C and C++.
Razvan R.
// senior mobile developer
Razvan is an iOs developer with 4+ years of commercial experience. He believes contributing to the community pays forward by deepening technical skills.
Show me the numbers: Lemon.io stats
Developers in total
Active developers
Senior developers
For $55-60/hour, you can hire proficient Senior or Middle Python/React web developers from Europe or South America at Lemon.io with no pain and sweat.