Lemon.io Job Description Templates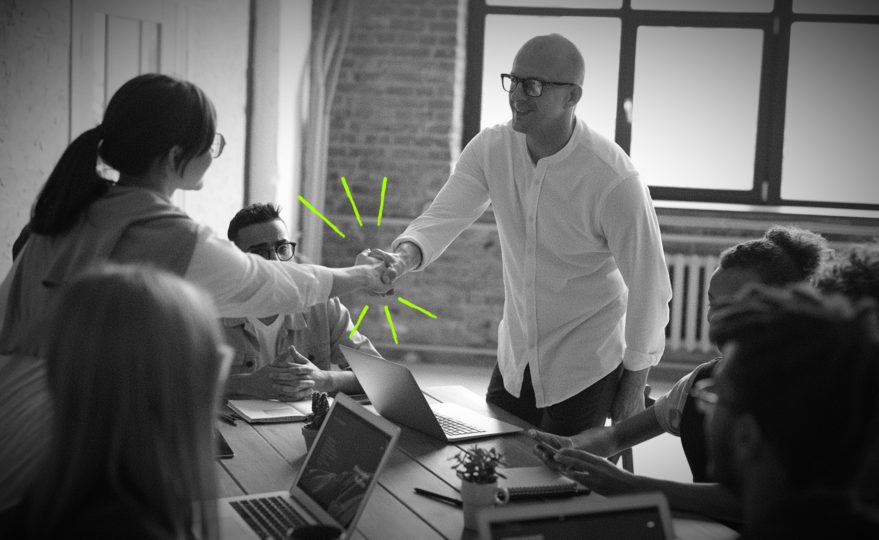 How to turn your brilliant ideas into a business model that will crack the IT market and shine bright?
One can't do that without skillful web engineers in a world where speed matters most.
Hiring talented professionals is a tough job. The IT market is huge — but it's filled to the brim with green juniors who've got little to no experience but desperately wish to find a job and get paid. How to sieve them off and quickly find a pair of skillful hands?
Every decent talent search starts with a properly composed job description. It should be all-encompassing yet brief — having all the essential information about the vacancy you're trying to close and all the necessary details to encourage talented and busy developers to respond.
Choose the technology or programming language from the list — and enjoy our freshly written templates. We've collected all kinds of necessary and optional rubrics, added brief examples and explanations, and enriched them with all-encompassing FAQs for those eager to learn more.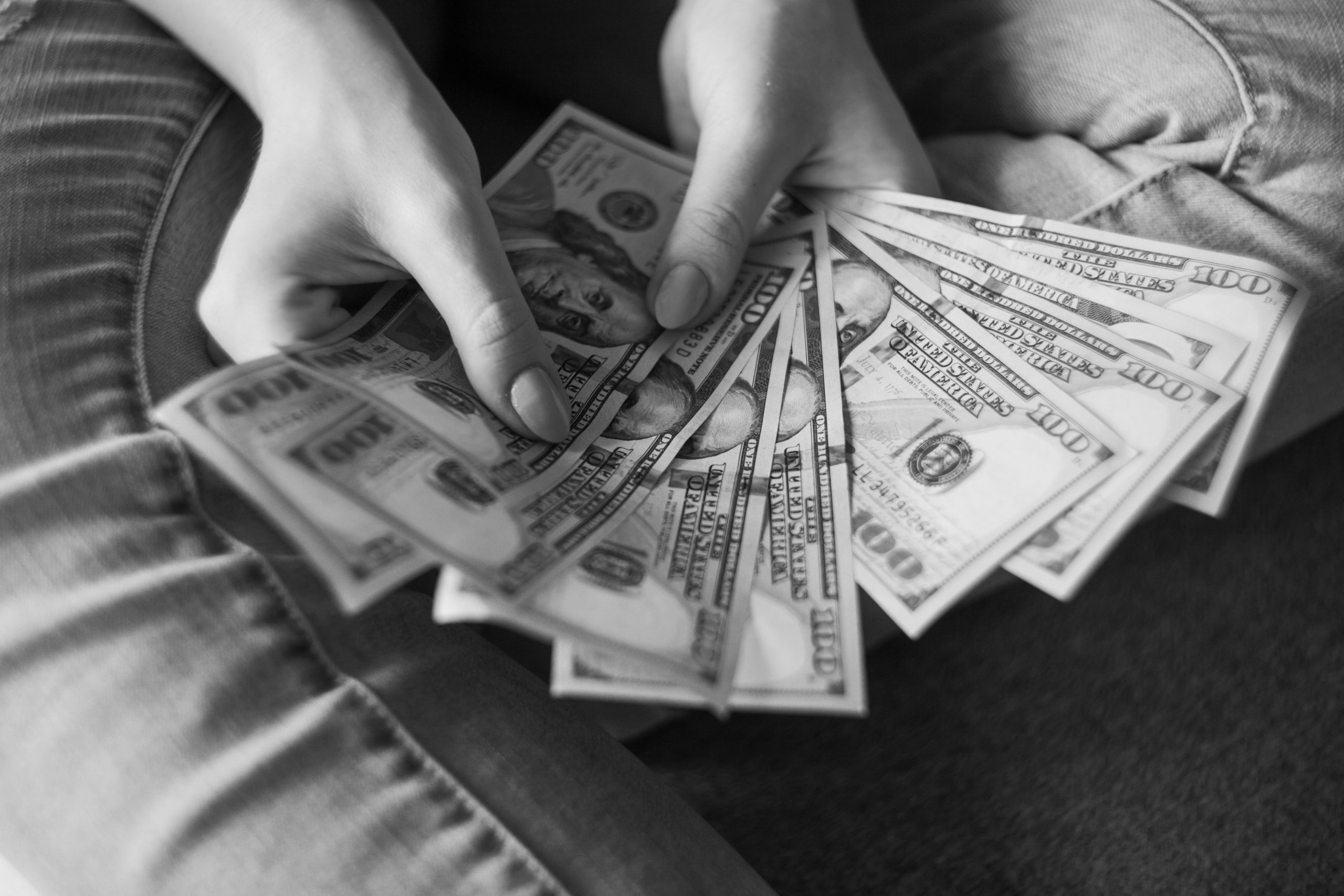 Our brand-new examples will spare you time, helping to outline the crucial job description elements for various programming languages & technologies and showing examples of what they can look like.
Hire top talents only — and may the force of the Lemon texts help you reign supreme in the app world!
Here's the list of our job description templates for various technologies and programming languages:
Are we trustworthy enough to advise you on efficient job descriptions? We are.
We are Lemon.io, a community for vetted, experienced developers. Since 2015, we have been connecting seasoned engineers with tech startups wishing to hire fast and painlessly.
Currently, we have more than 1000 developers in our database. 600-700 are always engaged in the projects we've carefully handpicked according to their tech skills and personal preferences. Around 500-600 professionals are eligible for hire: we're looking for the best projects to offer them. Our specialists conduct dozens of weekly screening calls and job interviews, speeding up this search.
All the specialists offered have high work ethics standards and remote work experience. We take care of the startup teams while their CEOs can focus on growth. Checking the developers' qualifications is our daily bread, and we're glad to share our experience with you.
Searching for developers alone is tricky and slow. Would you like us to help you? Click the button, and join the Lemonverse!
Have some extra questions? Read our extended FAQ!
What is the job description of a developer? 

Software developers (or computer programmers) are specialists who code, install, and maintain the proper work of software systems. They are essential to the IT team since they develop new software products and elements or modify existing ones.  

The job description is an essential element for the process of beefing up your team with new cadres. Finding and hiring professional developers who can elevate your project to the next level of greatness without a properly written job description will be difficult.

If you need to hire proficient web developers for your team, you must first compose a job description. You will state all the required skills, abilities, and job experience you want a perfect candidate to have. 


What to include in a job description?

If you want to attract perfect job seekers to your vacancy. your job description should contain the following parts: 
Job title
It's impossible to compose a perfect job description without stating the job title right at the beginning. Make it brief, clear, and understandable. Assure that it discernibly points at the job's purpose and scope. Employ recognizable industry terminology that's easy to understand and google. (If you look for a sales rep, you'll have more chances to succeed than if you look for a "sales ninja" or a "sales wizard". 
Basic facts about the company
Pitch your company in two-three sentences max. Describe why it's beneficial for employees to work precisely with you. Stir them up for a profound search about your company, its culture, values, history, and fun facts (they will come in handy during the job interview). 
Summary of a job
Briefly summarize the job conditions, duration, and its place in the company structure. Less qualified candidates can decide if their knowledge and skills base is sufficient for such a vacancy — and filter off in the process. Let them know if the job is full-time or part-time. 
Duties and responsibilities
Point out the most crucial responsibilities of the given job. Don't get too deep into details — just make a proper overview with bullet points. Make a list of 8-15 points with relevant keywords facilitating the proper search of your posting.
Essential skills and qualifications
Make two lists. One will contain all the must-haves, and another will be devoted to nice-to-haves. Clarify all the requirements about education, proficiencies, personal traits, and years of experience. 
CTA
Ask the candidates to fill out the application. Make the job easier by supplying a direct link and clarifying the email for sending all the documents. 

What does an example of a job description look like?

Here's an example of the basic job description for your usage. 

Job title: HR Generalist

Company's basic information:

The Company is a marketplace for vetted developers whom we connect with American tech startups. Since 2015, we've been working with more than 200 customers — offering them a full-fledged database of over 1000 web engineers. All the programmers registered in our database are pre-vetted: they've passed our three-stage testing procedure. 

We are recruiting to fill the position below.
An HR Generalist with outstanding management skills should be able to carry out duties in a way that promotes employee welfare and the company's growth. 
This full-time position is available on-site in The City, with an annual salary of $100,000 to $120,0000. The baseline depends on related skills, knowledge, and experience. In addition to all the comprehensive benefits, you will also get an annual bonus.  

Duties and responsibilities
Management of all the HR department activities;
Overseeing the staff welfare and attendance;
Coordination of the recruitment team, drafting job descriptions, placing ads, and conducting interviews;
Maintaining and revision of all the organization's policies and procedures;
Preparation of the monthly management reports to track the accomplishment of the goals;
Maintaining and revision of the compensation and benefits programs.

Required skills and qualifications
BSc. in HR or personnel management;
Minimum 4 years of HR experience;
Profound knowledge of labor law and HR best practices;
Outstanding interpersonal and communication skills;
Active listening and conflict-solving skills;
Acquaintance with HR software.

To apply, submit your cover letter and résumé by November 1st, 2022.


Why is job description important?

A well-crafted job description conveys knowledge about an employer's expectations and helps employers outline the necessary skills for the job. Writing concise yet all-encompassing job descriptions is fundamental to good employment practices.

All the hired professionals are eager to know what is expected of them at the workplace, how they will be evaluated, and what they will get as a reward. Employers will also benefit greatly. Crafting a job description frequently results in a thorough revision that helps determine how crucial the job is, how this particular work relates to other jobs at the company, and what characteristics are needed by a new employee starting to fill the role. Besides, a job description states all the duties and responsibilities for the job and therefore serves as a basis for interviewing candidates.


Why are job descriptions helpful?

 
We can all probably imagine a badly-written job description. It's only a couple of sentences, doesn't list what the role entails, and is vague about the compensation. As a reflection of the company's mission and goals, this job description is enough to turn away even the most passionate prospects.
Besides attracting top candidates to your organization, job descriptions can benefit your team and make your life in HR easier. Specifically, job descriptions are helpful because they:
Facilitate understanding of responsibilities for a particular job. This is helpful for both applicants interested in the job and managers who'll be able to determine the needed actions for organizational goals achievement.
Ensure legal protection since the job description defends why a candidate was selected—or not—for a position.
Maintain a consistent understanding of certain jobs' roles in company growth. 
Make performance management easier. When all the duties and responsibilities are clearly stated, it's much simpler to ensure meeting certain targets.