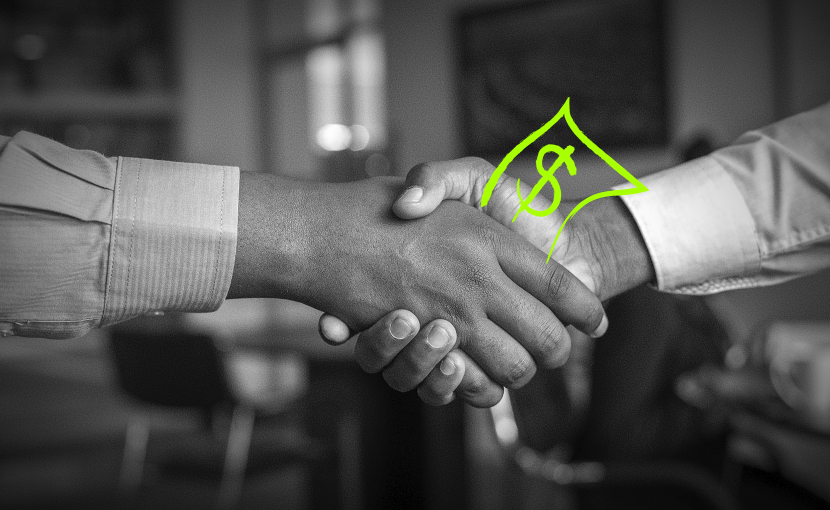 You've surely got plenty of superb insights about creating a top-notch and ultra-helpful app that subdues multiple local markets and brings us fame, glory, and prosperity. However, as it sinks in that you need to find, vet, hire, and onboard a whole team of developers before embarking on this terrific journey, things start getting complicated. Read our new article — and learn how to save the day!
A lot of tech reports highlight a tech crunch issue: in 2022, its worth will elevate to $8,5 billion. A dexterous hands deficit can easily result in a few million open positions on the IT startup job market. Hardly a fact that will make you merrily jolt out of your bed.
In this article, we'll sort out all the nuts and bolts of hiring software developers quickly, professionally, and securely.
Let's get going! 
Here's what we've got for you
What makes a high-quality software developer?
Before sharing some pieces of collective IT wisdom on how to hire software developers nowadays, let's clarify what a software developer's scope of duties is — and what makes a top software engineer. 
Great software developers differ from good and ordinary software developers in a few notable things. To succeed in hiring engineers, you should know what these things are. If you're at your wits' end about it, read along. 
First of all, they steadily deliver extra-quality results. Not just any results, and by no means occasionally — since occasional good results won't give you a stable competitive advantage. 
Secondly, they are always up-to-date. They use modern technologies and efficient frameworks, employ novel workflow principles, and seek improvements that will propel your business to fame. 
Thirdly, they know where to find everything they lack.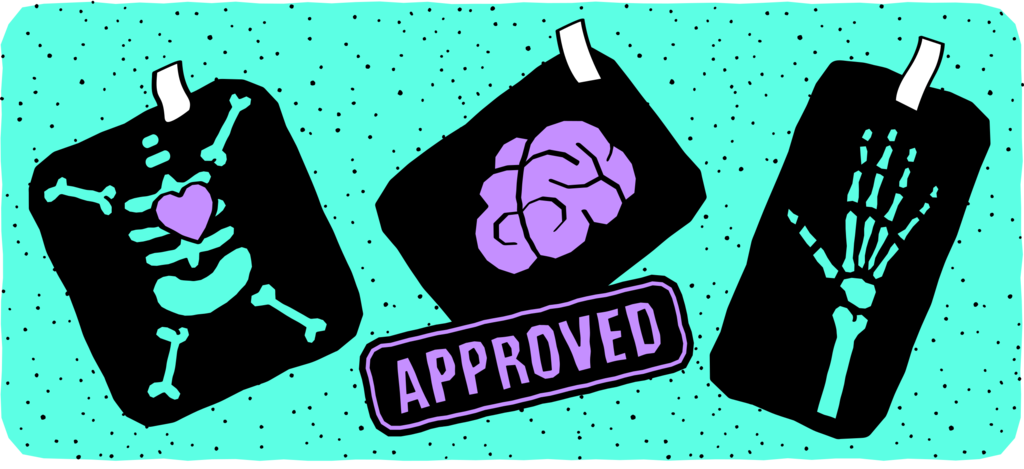 Last but not least, they possess outstanding soft skills and teamwork experience. Sole coding proficiency won't make any dev excel— because no dev is an island, and effective collaboration leads to star results. 
But the thing is, they're hard to find. Proficient software developers are spread thin among mediocrities, wannabes, noobs, and weak middles, vainly straining to overreach their league limits.
According to reports by the US Bureau of Labor Statistics, the IT talent demand will exponentially grow to 21% by 2028. Other professions can't boast such numbers — the curve is much less steep in other professional realms. 
How to hire a quality software developer?
👌
Look for problem-solvers
Look for professionals who solve particular and concrete issues, not just complete the task list. They will always offer a few solutions if unexpected problems hinder development. 
😛
Hire polyglots
Don't hire monolinguals if you're hoping for the bull's eye. Versatile specs will save your HRs tons of time and money otherwise wasted on looking for a few mono-profile devs. 
🦉
Communication is key
Working alone lets talented freelance software developers complete particular tasks, but big projects are impossible without efficient communication, timely feedback, and daily collaboration. Help collective efforts not to go haywire. Hire good communicators.  
🦄
Creative devs will save the world
Without a doubt, you've got plenty of ideas for your project — and superior software developers will help you turn them live. Starting the process, hire those able to think off their feet and offer new fresh perspectives. 
👍
Look for a clean coder
Of course, software development is a tangled process. Nevertheless, clean coders make it much easier, especially with daily maintenance, occasional troubleshooting, and all the necessary updates. Hiring botchy noobs will slow down all the core operations.
🦄
Talent defeats experience
Experienced but untalented programmers are superb at repeating familiar schemes and patterns but extremely slow at learning something new or experimenting. If you want unconventional ideas, thoughts, and directions, prioritize talent over experience.
Where to find a software developer for hire?
We're sure you're putting your best foot forward in your talent search. However, who're we to miss the chance to give some valuable tips collected from all our startup clients? During 6+ years of working in a talent marketplace, we at Lemon.io have seen many of them!
You can consider three basic options, each of which has its benefits and downsides.  
Hire talented devs yourself
Suppose you're a solitary entrepreneur wishing to reap the benefits of your business all by yourself — after laying all the necessary foundations for its success. Staffing your business by yourself — what are the pros and cons of this option?

Pros
You will surely spare money otherwise spent on recruiters, testers, and vetters.

You will avoid relying on third-party tastes in hiring and testing.

You can find trusted people via acquaintances.
Cons
Hiring yourself means vetting yourself, choosing yourself, onboarding yourself, and finding adequate substitutions in need… also by yourself. Can you deal with it?

No one will help you look for extra hands if your cadres disappear. Every one of your coder acquaintances will be busy. No one will hunt for work.

It's complicated to dig into the IT wisdom caves if you're not an IT pundit. Or… are you?
Use outsource/outstaff schemes
Outsourcing specialists are OK if you have a limited set of open positions with pre-planned responsibilities. Make a list, find a company that can offer you professionals with beneficial rates, and enjoy third-party results of hiring software programmers.

If you don't know how many hours are required to reach the MVP stage (or another defined milestone), employ the whole team monthly. There's one caveat not to overlook: if you outstaff, you should reimburse employees for full-time work, no matter how many hours they spend with your product.   What are benefits and downsides of this hiring model?
Pros:
You get the whole team of employees at once.

Mostly, they already know each other and won't waste your time on initial quarrels, power play, and other onboarding issues.

You don't have to dig into money issues if you pay the regular fixed sum for the whole team.
Cons
You will have to pay for full-time if you don't know how many hours of work you need.

You can't be sure about each team member you outstaff.

You have to carefully choose the company you  hire devs from.
Use talent marketplaces
You surely know them — Upwork, Freelancer, Lemon.io… They are plentiful out there, and each of them offers its bonuses. Some of them offer an unstrained choice from the pool of devs with different skill sets and seniority, and some boast their clear-cut and efficient pre-testing procedure that eliminates noobs. How do they differ? Which one to choose?
Bidding or vetting? If you don't know the difference, here's a concise explainer. 
Bidding marketplaces function by the reverse auction principle: the lower the engineers' rate, the more chances they've got to be hired. After posting a bid, you just wait for several hours and pick up the most suitable candidate. Benefits? You've got a lot of possible options, candidates, and technologies thanks to unhindered access. Problems? Most of the time, there's a severe deficiency of senior or at least strong mid-level IT staff on bidding platforms.
Vetting platforms test all the candidates they offer to businessmen.
Several vetting stages suffice to filter off mediocre noobs (professional networks check, soft (communication, time management, planning) skills check, English language proficiency check, and live coding sessions). After you explain your demands, Sales and Matching teams start working on your request — and offer the first candidates in 2-3 business days. We at Lemon.io are proud of our short hiring span: developers we offer start working with our clients in 14 days after they come to us with their requests.
Benefits of bidding and vetting marketplaces
Bidding
Vetting
1.
Bidding
Price — bidding marketplaces offer more cheap options of software programmers for hire.
Vetting
Credibility — vetting platforms check all their candidates before allowing them to be hired.
2.
Bidding
Time — as there are no predefined hiring procedures or departments on bidding platforms, you start working with your contractors immediately.
Vetting
Customer care — unlike bidding platforms, vetting marketplaces offer generous and caring customer service to all their clients.
3.
Bidding
Assortment — thanks to limitless and open registration, many specialists register and look for work here.
Vetting
Substitution guarantee — if you won't be satisfied with the first options, they will offer you some more.
Examples of interview questions to ask before hiring
At Lemon.io, we always arrange a hard/coding skills interview to reveal the software engineering professionals' knowledge base and see if they are suitable enough to be called strong middles or seniors (since we don't offer anyone less smart than that).
Soft skills interview questions:
How would you handle the situation when you work with difficult team members?

How do you handle stress and pressure in the workplace

Can you describe a situation where you had to adapt to a new challenging project

How do you sort, prioritize, and manage your tasks and responsibilities

Can you give an example of when you had to communicate complex information to a non-technical audience? 
Hard skills interview questions:
Can you elaborate on the difference between a stack and a queue?

Can you describe a data structure that you have recently implemented and explain its advantages and disadvantages?

How would you debug a program's memory leak?

Can you explain the difference between a thread and a process?

How do you handle project version control?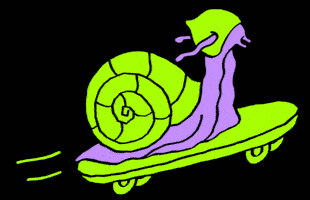 Tips for hiring a software developer
Let's presume you've decided to hire a software developer by yourself. What steps would you take? 
Step 1: Make your mind about the kind of developer you need 
Identify your precise needs from the start because it's a critical factor in the hiring process, especially when creating a job description. Front-end developers construct the user side of the software (everything you see on your screen), back-enders specialize in software logic (the code stuffing of the program or app), and full-stack pros are jacks of all trades. 
Step 2: Identify your requirements and build an ideal candidate profile
Enumerate the most precious candidates' goals, skills, knowledge base, and experience level. It will help you sieve off untoward applicants and separate them from prospective ones. 
Ask yourself: what results do I anticipate from someone who succeeds in this role, and how will this hire influence the productivity and outcomes of the team/department?
Step 3: Analyze the engineering landscape 
Finding a sound engineer is sometimes as difficult as finding a needle in a haystack. During the next stage, you'd better choose a haystack you will focus on. Assess the employers' market and the degree of tech adoption, evaluate your possibilities, study market trends, and start acting. 
Step 4: Make a clear job description
One can't quickly find and hire decent software developers without a strict and concise job description with all the necessary elements. We at Lemon.io have composed 40+ job description templates for all the most popular stacks and technologies. They will help you construct software engineer job vacancies. Enjoy!
Benefits of hiring software developers with Lemon.io
Smart and complex vetting
Easy payment scheme
100% replacement guarantee
Check these devs out!
Daniel R.
// senior full-stack developer
Software Engineer with 10 years experience specializing in Javascript; usually prefers to build UI complex websites but also feels comfortable working on backend development.
Salih B.
// middle full-stack developer
Salih is an ideal middle developer - he can cope with a wide range of tasks and conduct research to dig to the root. He enjoys solving problems, boosting his dopamine level when finding solutions.
Krzysztof D.
// senior front-end developer
8 years of experience behind the belt of this developer, and React is his superpower - when it comes to it, you can't really beat him.
javascript
react
typescript
Denys B.
// senior front-end web developer
Denys is a senior front-end developer with 8 years of experience who has completed a project through our platform. Proficient in React ecosystem, fluent in Javascript & Typescript.
javascript
react
typescript
professional networks check (LinkedIn, GitHub, forums)
english proficiency test (oral/written communication)
soft skills test (communication, time management, empathy)
coding proficiency test (live coding & code analysis)
that's it. you are ready to hire your first engineer
Our experience with Lemon was second-to-none.
Our experience with Lemon was second-to-none. We were matched with a great engineer who's incredibly smart, proactive and punctual. We will be using Lemon again for upcoming dev project!!
Oct 22, 2020
Great communication + Sourcing
Lemon was excellent to work with! They are quick to respond and I have always have positive interactions with them. Not to mention the most important part – they sourced us a great iOS engineer who was better than what we were expecting!
Apr 19, 2021
I was looking for a backend rails...
I was looking for a backend rails developer to lead the charge on developing our APIs and platform integrations. We reached out to Lemon.io and they found the perfect engineer in a day. He's been on the project for almost 2 months and has consistently delivered quality work.
Dec 22, 2020
What will you get when you hire a developer with Lemon.io? 
After you leave your contact, our sales team will contact you ASAP and discuss all the requirements in detail
In 2-3 business days, you will receive 1-2 vetted candidates you can choose from (we provide only the most suitable candidates, that's why they aren't 10 or 20).
Next, we will arrange a job interview where you can ask questions and request a code analysis. 
We will settle all the documents if you're OK with the candidate.
In 2 weeks after the intro call, you will be able to get the first work results from your contractor.
We don't take any hidden extra commissions: the rate you get at the first meeting is the rate you pay, 
Replacement guarantee: if something goes afoul, we will promptly substitute a dev. 
Finding and hiring a decent software engineering specialist can be tough and tedious — but if you choose Lemon.io for your staffing, we will make the process as swift as possible. Join the Lemonverse — we got lemon cookies (and plenty of other perks)!
FAQ
What is a software developer?

A software developer is a professional who designs, develops, tests, and maintains software applications. They use programming languages and tools to create software solutions that meet specific business or technical requirements. Software developers typically work in teams and may be involved in various stages of the software development life cycle, including requirements gathering, design, coding, testing, and deployment. They may also be involved in ongoing maintenance and updates to existing software. Software developers can specialize in different areas, such as front-end development, back-end development, full-stack development, mobile app development, and more.

What does a software developer do?

A software developer typically performs the following tasks:

Analyze requirements: They work with clients or stakeholders to understand and document a software solution's business or technical requirements.

Design and plan the software: They design and plan the software solution, including the architecture, user interface, and data structures.

Write code: They write code using programming languages such as Java, Python, C++, C#, and JavaScript to create the software solution.

Test and debug the software: They test and debug the software to ensure that it functions as intended and that any errors or bugs are identified and fixed.

Maintain and update the software: They maintain and update the software after it has been deployed, ensuring that it continues to meet the needs of the end-users and that it is compatible with any new technologies or updates.

Can I hire software developers quickly?

It is possible to hire software developers quickly. Still, it depends on a variety of factors, such as the availability of suitable candidates, the specific skills and experience required for the role, and the hiring process that you have in place. It may be beneficial to work with a recruitment agency that specializes in hiring software developers, as they can help to streamline the process and find suitable candidates more quickly. Additionally, offering a competitive salary and benefits package, as well as a positive and inclusive work culture, can also help attract top talent.

How much does a software developer make?

The salary of a software developer can vary greatly depending on factors such as location, experience level, and the specific skills and technologies they have.

In the United States, the average salary for a software developer is around $92,000 per year, according to data from the Bureau of Labor Statistics. However, this can range from around $60,000 for entry-level positions to over $150,000 for senior developers with many years of experience and specialized skills.

In other countries, the salary range may differ. For example, In Canada, the average salary for a software developer is around CAD$70,000 per year, according to Payscale. In the United Kingdom, the average salary is around £40,000 per year, according to Indeed.

How does a software developer differ from a computer programmer?

A computer programmer writes code using programming languages such as C++, Python, or Java. They are responsible for turning the designs and specifications created by software engineers into working software. They work on the code that makes the software run, and they often focus on a specific aspect of the software development process, such as coding, testing, or debugging.

A software developer, on the other hand, is a more general term that can encompass the roles and responsibilities of a computer programmer but also includes other responsibilities such as designing, testing, and debugging software, as well as working with other members of the development team to ensure that the software meets the needs of the end-users. Software developers also often have a more holistic view of the software development process, and they may be involved in the development of the entire software system, from initial design to final deployment.
Hire your mighty devs at Lemon.io.
Hire based on career trajectory
Freelance Platforms Reviews and Alternatives