Hire iPhone Developers And Become the Spearhead of the App Store
Do you know how to solve a flurry of problems with finding iPhone developers? We do. Hire them from Lemon.io — with just one click!
The golden days of hiring iPhone developers
Do you remember the golden days of yore when masks were obligatory only in spy films and cartoons? Of course, you do: they ended just a couple of years ago. Have we learned to live in the new reality? Did it give us some new possibilities? 
Yes, and yes.
Aside from the omnipresent uncertainty, the pandemic granted us some significant insights. One of them is that your business is deaf to the future without an app. By building applications for iPhones, you kill two birds with one stone. Firstly, you're in the segment where prestige is combined with relative affordability (older models cheapen quickly). Secondly, apps will never get extinct, and you'll surely get your place in the huge market — just hire iPhone programmers, and they'll do the job.
In this article, we'll explain why hiring iPhone developers is necessary ASAP, how you can do it and why vetting marketplaces is the preferable option.
Scroll to the bottom for details!
iPhone apps: meet the new normal
Even if your business starts small, we know you are thinking big. Sometimes, it's even better to consider designing a suitable app before your success skyrockets: an efficient MVP and the first version help eliminate the problems when the adverse effects of scaling aren't so tangible yet. Hire iPhone developers when you're just starting out — and they will become your winning cards soon.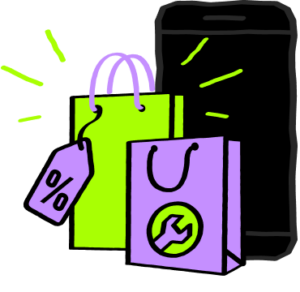 The iPhone app revolution was spearheaded by tremendous Apple popularity. Apple connected hipsters and yuppies, inexperienced teenagers, and seasoned middle-aged professionals. The reasons are simple: it's efficient, reputable, and up-to-date. Young generations mainly choose trademarks on everyone's lips; neat and smooth applications catch the eye of the experts who know their needs very precisely.
iPhone development is cutting the edge of the app market. No, seriously — even in the countries where Android is traditionally giving the dust to Apple, the situation has been rapidly changing, and the latter is steadily gaining popularity.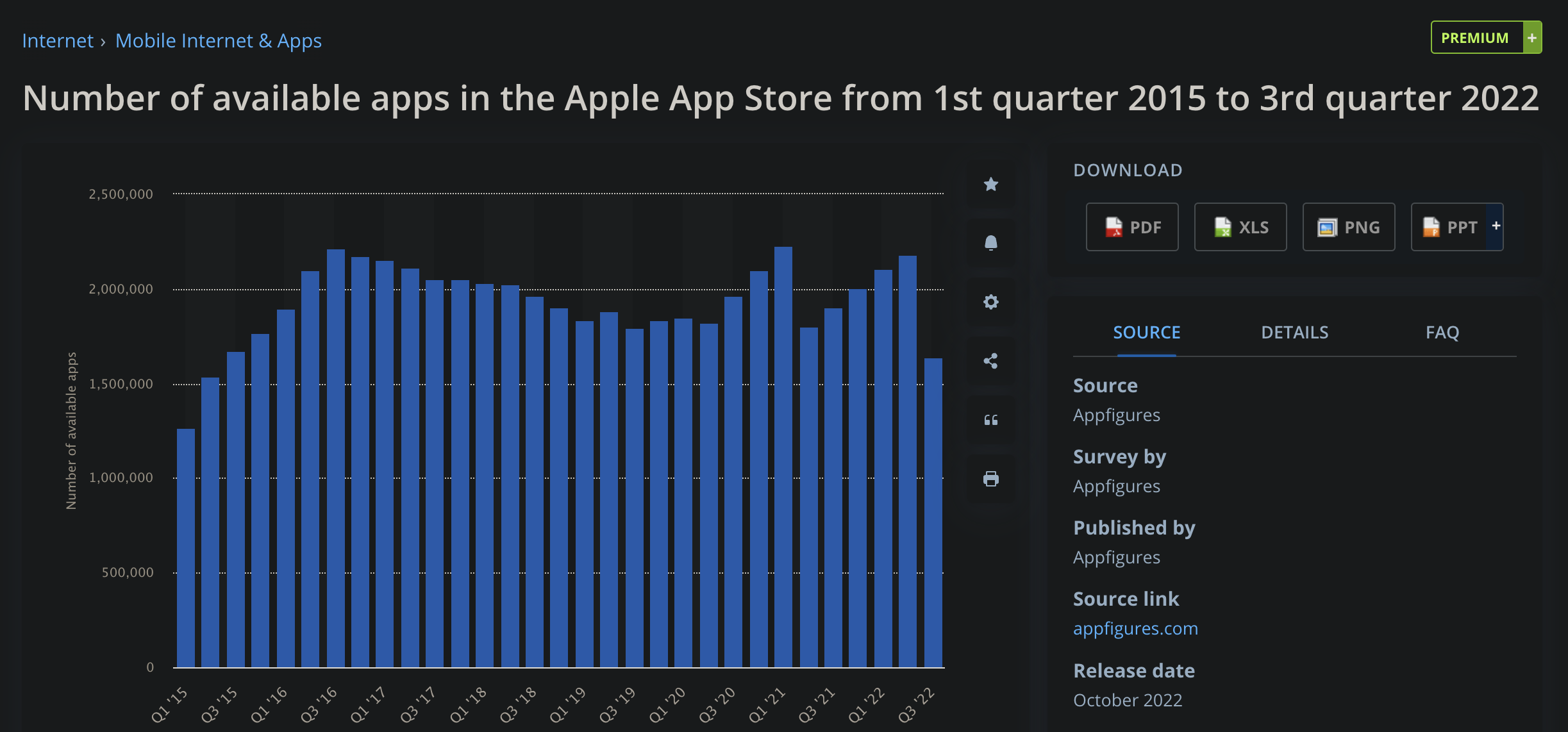 iPhone app startups are keeping pace with the nascent (post-pandemic) demand and trends — from food delivery and health monitoring to online education, workflow tracking, dating apps, and VR/AR instruments. It's only logical you need them — seeing so many iPhone owners, you just can't help thinking that each and every one of them could be carrying an app you developed.
Why do you need an iPhone developer ASAP?
The above-mentioned statistics of the iPhone app market leave no space for doubt. You surely need to hire an iPhone developer (a team of devs is an even better choice) — that is, unless you're OK with trailing far behind and kissing a starship in the application industry goodbye.
Just to recapitulate — there are three key reasons why you should hire iPhone developers as soon as possible.
New iPhones are getting old really fast — and the apps should keep pace with the phone models.

If you want to face no troubles with customer support ("Your app is incompatible with my phone, give my money back or I sue you!"), you'd better keep an eye on the progress.
Apple continues to expand.

Hiring a team of proficient coders will secure your growth and let you influence the

future of iPhone application developers

.
With iPhone apps, customers get quality and guaranteed popularity (since iPhones and Apple products are still fashionable — not only among hipsters).

Find an iPhone developer team and cut the edge with your top-quality products.
Despite its all-encompassing universality, the iPhone ecosystem is surely lacking something — and it's your business to find out what exactly. iPhone dev company or iPhone dev team with prominent specialists can be of great help in this business. Read along, and we'll walk you through all the stages of picking, vetting, and accommodating the newly found programmers in your development company.
iPhone developers: strange beasts and where to find them
To conveniently and quickly replenish your stash of the finest professionals, you should definitely be acquainted with all the available methods and places to do so. How to equip the iPhone dev company with the people whom you're ready to hand the program core of your business? What's a startup owner to do? 
Basically, there are two variants to find and hire iPhone developers: choose them yourself or refer to the marketplaces.
Let's give them a closer look they surely deserve!
What are your perspectives on choosing iPhone developers yourself?
Choosing a dev, you should think about:
🔍
Where will you find them?
Naturally, the plain old "google hire iPhone developers" also works — but you probably don't want to opt for such a big degree of unsureness. If that's so, you should get acquainted with a lot of websites where professionals meet their future employees. The choice is really enormous! (Word of mouth also works, but only if you need one definite person, not a whole iPhone dev team.)
🧠
How will you check their proficiency?
If you're no programmer yourself, that's a tough task. What should you check? How to check programming skills? Who will conduct the tests for your future dev team? Shall I trust those people? Questions are endless, and we're starting to feel the sound of your rambling thoughts. 
😥
What will you do if the game dev turns sour right in the middle of the project? 
You'll probably need to find iPhone game developers anew. The project halts, the code stays unwritten, and the deadlines burn. Ouch! 
👊🏽
How will you lure them?
Mostly, the dev's dream looks like peaceful grazing on the rich pastures of the tech giants. Big companies like Google or Amazon bring sureness and rich bonuses. Young startups, in their turn, bring young culture in the making and a sense of personal agency — but if you're hiring in person, it can be quite a tricky business to convince the programmers in the future prospects.
So, the question remains: 
Do you really want to choose and vet iPhone developers yourself?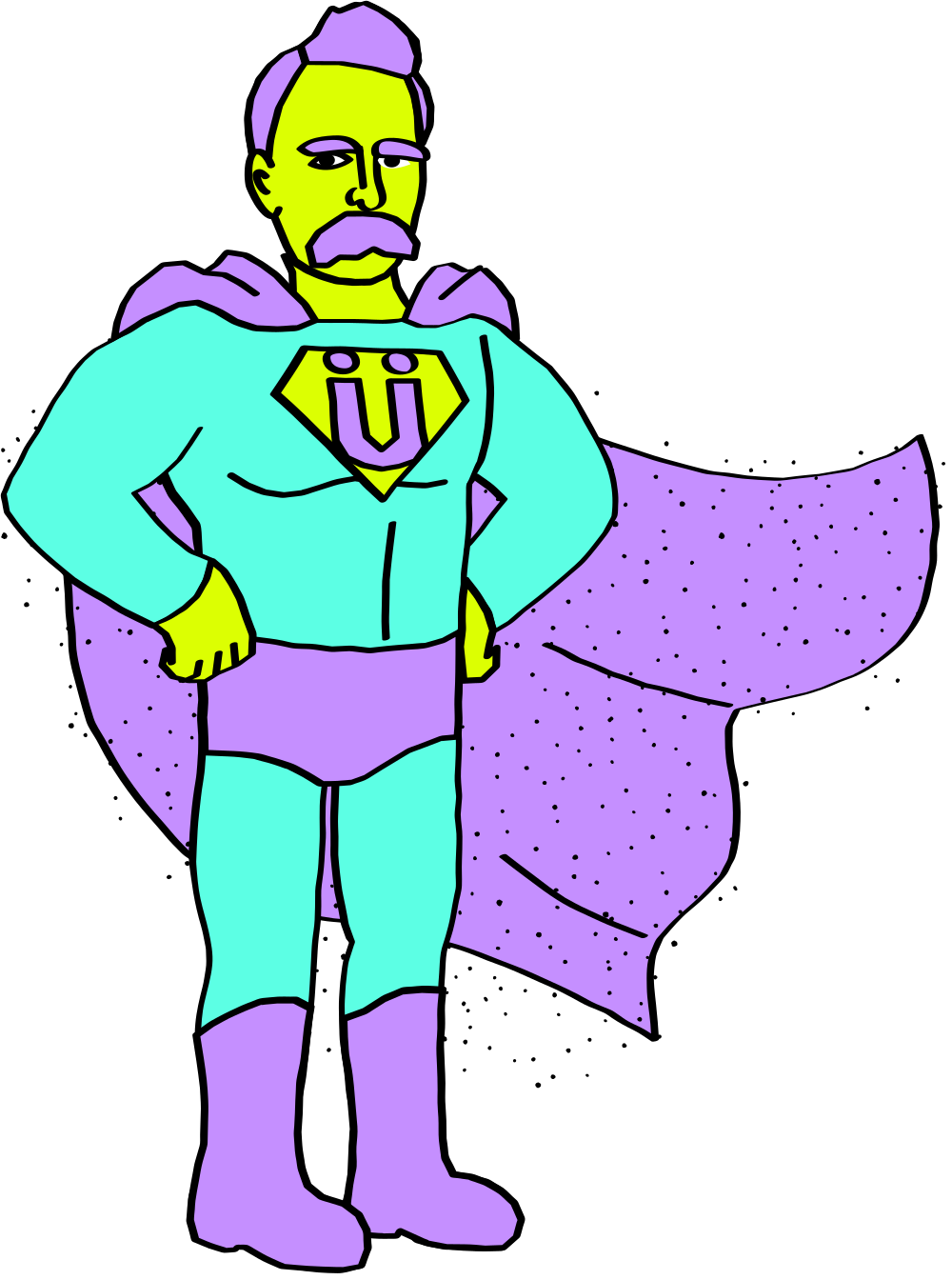 What to do if you have no wish whatsoever to look for iPhone dev teams yourself — but are still desperate to find them for your project?
The answer is simple. Address marketplaces!
There are 2 main types of them.
Bidding marketplaces
Bidding platforms offer you plenty of candidates — but they're not checked (just as their credentials, certificates, and achievements). Choosing there, you should have a time reserve for all kinds of circumstances. Pros — a bigger pool of options, cons — a cat in the sack is a cat in the sack, and the surprises aren't always nice.
Of course, you can fortuitously stumble upon the brilliant freelance iPhone developers even on the bidding marketplaces. Moreover, they can be cheaper since they work on themselves and no one will take any commission for their job.
If the thought of choosing the suitable dev for your project out of the troubled waters of the bidding marketplaces makes you nervous, then the best option for you is probably vetting marketplaces.
Vetting marketplaces
All of them test their developers, so those who get the "Available" status were checked and proven eligible. No additional pain in the back. These platforms use cloud technology, partly AI-based vetting, and numerous onboarding tools that make finding iPhone developers an exciting endeavor. However, while all of the vetting marketplaces sound like a dream come true, not all are quite as cool as advertised.
Do we know the marketplace that's undeniably good in finding relatively
cheap iPhone developers
for the startups? 
Yes. 
Lemon.io is the marketplace you're looking for, and our rock-solid working scheme has been helping Western startups to rise and shine since 2015. We've gone a long way from the little friendly startup connecting mainly WordPress devs with people offering short one-time tasks to the company with Matching, Customer Success, Sales, and other departments doing all the possible things to help your startup fly to the Moon and back.
What do you get with Lemon.io?
 We've got the blueprint on how to gather the top-notch team of vetted specialists who will make your product shine. All our iPhone application developers have passed CV check, English proficiency check and both soft and hard skills check. Multiple options of hiring, best and dedicated specialists, both freelance and part-time — that's our daily bread!
By choosing Lemon.io, you opt for the flawless and high-quality hiring procedure:
Quick first contact for requirements check
Our sales manager is always at your disposal. Just hit the button — and start the talk!
Discovery call with all the necessary information about the company, processes, developers' pool, and workflow
At Lemon.io, discovery calls are a piece of cake. You explain what you want, we elaborate on what we're able to do for you (virtually anything in the field of web development). Having received the necessary details, we're starting to review our iPhone developers' base to choose the wanted candidate. See, simple indeed.
First candidates ready for the interview in 2-3 days
Remember what you've read above: we are the vetting platform. It means, every dev who's in our available pool has already passed at least 3-stage testing and we know everything about their tech stack and availability. That simplifies the process greatly.
A thorough interview with the desired candidate(s) (code analysis possible)
Wanna check if the candidates are really top coders and understand what they do? Feel free to analyze their code right at the interview. We won't interrupt. 
Really quick formalities
2 weeks after the discovery call, you can already start working with your dedicated iPhone app developers. Of course, everything also depends on if you'll be OK with the first candidates we offer you — if not, we'll substitute them but the process will take a little longer.
Our experience with Lemon was second-to-none.
Our experience with Lemon was second-to-none. We were matched with a great engineer who's incredibly smart, proactive and punctual. We will be using Lemon again for upcoming dev project!!
Oct 22, 2020
Great communication + Sourcing
Lemon was excellent to work with! They are quick to respond and I have always have positive interactions with them. Not to mention the most important part – they sourced us a great iOS engineer who was better than what we were expecting!
Apr 19, 2021
I was looking for a backend rails...
I was looking for a backend rails developer to lead the charge on developing our APIs and platform integrations. We reached out to Lemon.io and they found the perfect engineer in a day. He's been on the project for almost 2 months and has consistently delivered quality work.
Dec 22, 2020
What will you get with our iPhone dev team?
Our iPhone development teams always do their best to garner the top quality code on a regular basis. With Lemon.io, your business will be next to none. What can we offer?
Flawless teamwork (our company is suited for remote since all of its members are remote workers);

Adjustable hiring (part-time or full-time remote up to your choice);

Transparent pricing options (no hidden taxes or percents);

Using of Scrum and Agile for smooth and controlled workflow;

Extra fast matching (1-2 working days) and the possibility of substitution;

Large programmers' pool (in case you realize you need more hands and heads);

Fast workflow (we know the price of missed deadlines and won't let you lose your money because of our devs);

NDA (we take your confidentiality very seriously);

Top-notch customer support and success department.
professional networks check (LinkedIn, GitHub, forums)
english proficiency test (oral/written communication)
soft skills test (communication, time management, empathy)
coding proficiency test (live coding & code analysis)
that's it. you are ready to hire your first engineer
What iPhone applications can we help you with?
You have a multilayered plan for conquering the Apple universe — but you're still doubting that any marketplace will offer you the team you can surely lean on? Let us quash your anxiety: Lemon.io will offer you the team of your dreams.
People like playing games — the game app market has been constantly expanding. With Lemon.io, your game will be taken care of — and the rules will be properly honored.
The earthly reality is obviously not enough for everyone. Some cherish their dream of the chalet on Mars. Others just offer the gloves and helmets to dive into the virtual world. If you're one of the latter, Lemon.io will gladly help to realize your plans.
Talk is cheap — but extremely important. For the last decade, mobile owners have been showing a rapacious appetite for new chats and chat apps. Everything counts here, every minor feature can be crucial for the outcome. Erasing old programs is just as simple as downloading new ones. With Lemon.io, you can be sure that your iPhone chat apps will persist. We make people care. 
…and many more!
Get our devs at your team in a week or two after the first call! Early bird has not only worms but the whole Apple market.
FAQ
Can I find my iPhone developers and hire them part-time at Lemon.io?

Naturally, you can choose the working model you like, and we will look for the devoted masters who are best suited to your mode. Besides, it is effortless to change the model if you eventually realize you need a whole offshore team instead of one part-timer.

What is the payment schedule of your iPhone developers?

Our devs get their salary every week. Each client we work with should also make a one-week deposit payment in advance so that in case of any complications the developer won't be left unpaid.

How much does it cost to hire iPhone developers at Lemon.io?

At Lemon.io, our prices start from $35-45 per hour. The hourly rate lets you calculate your spending for any number of hours you need to complete the required tasks.

What tools for remote work do you use at Lemon.io?

We use Slack, Jira, and all the proper tools of the Atlassian software. We don't offer any time-tracking tools, but we promptly solve all the possible time-related issues with maximal benefits for all sides.

Where are you based? How many developers do you have?

All our staff works remotely from different locations and countries, although the majority of people are based in Ukraine. Legally, we are registered in the USA and pay taxes there. Currently, we have around 150 developers, and their number is constantly growing. Chances are, while you're reading this, some new hothead pros appeared in our pool, so be quick and grab them first!
Hire your mighty devs at Lemon.io.
Hire based on career trajectory
Freelance Platforms Reviews and Alternatives