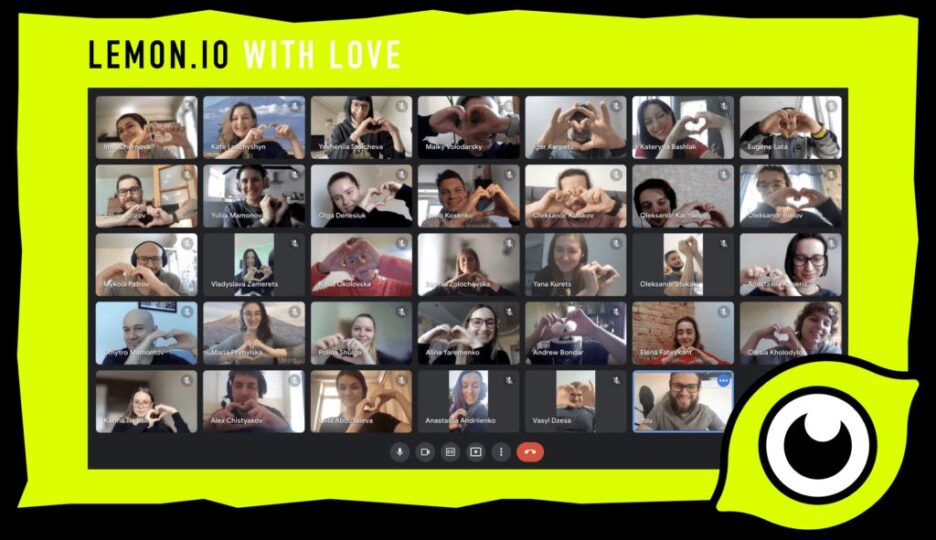 An open letter to all our clients
Dear clients!
Many of you have been asking us about the current situation in Ukraine. And we understand your concerns: you have been working with us for quite some time now, and a significant part of our staff and developers are precisely from Ukraine. Who's better to ask?
We'll answer your most common questions in this open letter — the questions we're hearing during the calls and reading in your emails. We hope it helps.
What's going on?
Since 2014, Russia has been at war with Ukraine. It occupied the Crimean peninsula and part of the Donetsk and Luhansk regions (creating the puppet "people's republics"). We're feeling secure thanks to all the Ukrainian soldiers who protect our borders daily and night. In the last weeks, Russia has been massively concentrating its military vehicles and staff near Ukrainian borders, thus raising panic in local and Western media. But the truth is our army is much stronger now than it was seven years ago. We've got support from other countries, and our Ministry of Defense is ready for all possible outcomes.
---
Even when your business starts small, we know you're thinking big. Spearhead the app revolution, beefing up your company with top tech talents — hire top engineers with us. Free yourself for greater deeds!
How are you going to work?
We continue working as usual. We work remotely — and care about our clients, developers, and every member of our staff worldwide. Considering recent events, we've decided to offer our developers to withdraw their payouts every two weeks instead of every month and propose our Ukrainian employees two months' advance on salary. We will try to maintain the normal workflow and announce any changes beforehand.
How are you planning to handle payments?
Most of our payments are made through the Payoneer service. It's independent of the Ukrainian bank system, so even in the worst-case scenario, we'll be able to proceed with the payments to all our developers.
Will you replace my Ukrainian engineers if there's some trouble?
All our Ukrainian engineers are very responsible and disciplined. As a rule of thumb, they don't violate the deadlines and don't disappear without any warning. If some of our specialists won't be able to perform their duties because of the war, we'll offer you an immediate replacement. Besides Ukrainian developers, we also work with IT specialists from Romania, Bulgaria, Poland, and the Czech Republic. We'll find you the specialists from the country of your demand. In the meantime, we still feel that we want to continue working with our Ukrainian engineers, even in case of their relocation due to the war conflict.
Because of the recent forecasts, the company I'm hiring for is not considering engineers from Ukraine.
Lemon.io respects their choice and understands the potential business risks. We'll do our best to deliver the best Lemon.io specialists who satisfy their demands. Our pool of available programmers is genuinely multinational, so finding you a professional from any other Central European country won't be a problem.
Hoping in peace and stability but preparing in advance
Sincerely yours
Lemon.io team
Explore our stacks and pages: Java, Travis CI, Pinecone, ECMAScript 6, Vagrant