How to hire Ukrainian developers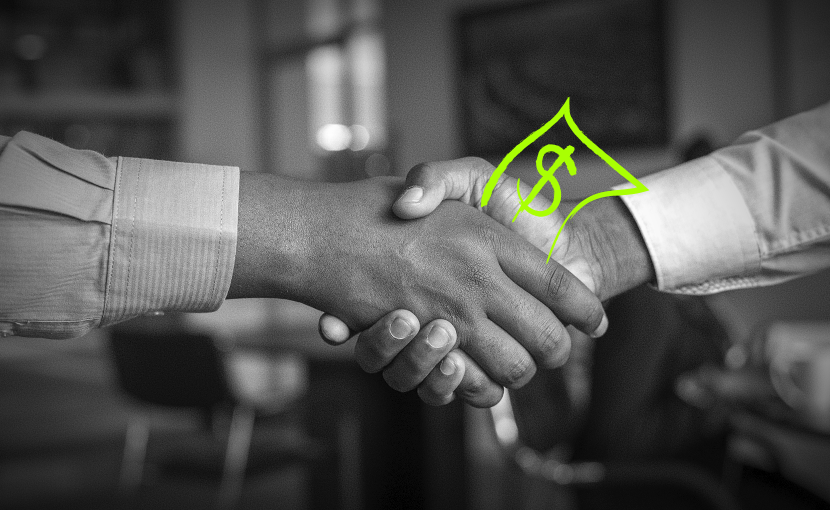 Talent deficiency and skyrocketing costs of new quality hires are the main roadblocks that make the future perspectives of many startup founders much murkier. Entrepreneurs willing to build an app get wind of how complicated, troublesome, and slow it might be without efficiency-boosting know-how and gifted developers on the team. How to hire Ukrainian aces painfully and quickly? Read on!
According to a Korn Ferry report, the talent crunch problem's worth will be $8.5 billion in 2023. A lack of talented hands could easily produce six million unfulfilled positions, including the IT branch.
Suppose you want to spur a rise in your app's popularity, get your daily tech routine in check, and avoid going with the flow. In that case, our article on hiring Ukrainian developers is tailored to your needs and interests. Go on reading — and you'll learn…
Why should you possibly turn your attention to Ukraine while hiring remote developers;
What are the key benefits of Ukrainian developers compared to their colleagues all over the world;
How can you attract Ukrainian tech talents to your project;
What are the best ways to motivate Ukrainian web developers working for your company;
What do the ten main steps to hiring a Ukrainian developer look like?
Grab a bite — and start reading.
Why hire software developers in Ukraine?
Thanks to its stable IT environment and qualified software experts, Ukraine has recently attracted the attention of major international tech corporations. Tech behemoths, including Google, Amazon, and Samsung, have established R&D facilities in Ukraine. Eastern Europe's top IT nation, Ukraine, is now acknowledged and reaping its deserved popularity.
During 2020-2021, the Ukrainian IT industry experienced a 20-25% boost — very much thanks to the COVID pandemic that firmly kept people near their gadgets, increased app usage multiple times, and opened new horizons in the applied UI/UX (when all the planet's population suddenly started getting hands-on insights about what's helpful and what's hindering).
Nowadays, even after being bombed with Russian missiles, Ukrainian developers are still ready to work, adjusting to any conditions. They buy generators, look for energy and light, donate to the armed forces, and don't give up. Such hardened specialists with tempered work attitudes will surely boost tech startups. According to DOU, the Ukrainian IT platform, approximately 93% of web developers now proceed to work full-time.
What are the top benefits of Ukraine on the IT job markets? Why do headhunters from Western startups pay great attention to it?
Above 200,000 IT specialists (more than 100 000 software developers) make Ukraine the second-largest IT outsourcing hub in Central Europe.
More than 500 educational facilities are responsible for augmenting the workforce market with 30,000+ graduates annually. Sound and neverending competition make them master new technologies and approaches with the speed of lightning. You snooze — you lose.
The Ukrainian market is much more flexible and much less pricy than the US or UK market.
The time difference between Ukraine and the USA is very convenient for the remote: you'll get the following workday results before your morning coffee gets cool.
Global startups continue operating in Ukraine despite all the geopolitical circumstances — they don't want to lose the opportunities it opens.
Now, let's analyze what the core benefits of Ukrainian programmers are. How do they differ from their competitors from other countries?
Since many Ukrainian IT specialists have considerable experience working with Western companies (many of those companies have arranged Ukrainian offices in the previous decade), they have a Western work approach and life values.
Most Ukrainian developers have good English proficiency, it allows them to communicate with foreign clients with no trouble;
Skillful Ukrainian developers are mainly focused on long-term projects — it's convenient for their clients;
Most Ukrainian IT specialists are relatively young (the average age being 21-30 years old), progressive, and easy-going experiment lovers;
Since Ukrainian IT engineers can travel to Europe without visas, they have broad access to Western tech conferences and eagerly network with their colleagues worldwide.
OK, let's consider that you've been persuaded and are now pondering how to lure Ukrainian IT professionals. That's not so easy, considering all the global competition. If you're a startup owner, you've got little to no reputation covering your back and playing for your team. Luckily, we've got some aces up our sleeve to share.
How to attract Ukrainian developers to your project?
As soon as you've managed to hire Ukrainian developers, it's essential to think about their retainment. The competition in the IT sector has always been enormous — and here's our advice list on how to scale your chances of success.
Give them interesting and complex assignments. Challenge them with valuable and demanding project features. A sound combination of ongoing hardships and post-release euphoria can do miracles for motivation.
Employ the latest tech trends. IT folk like everything new and handy and use technological advances when possible. Nobody wants to work with outdated tools, depositaries, and databases, so ensure you are updated before hiring starts.
Give them chances to learn. Many programmers are self-learners constantly looking for an extra opportunity to boost their skills and knowledge. Play into this trend and provide them with growth opportunities. If you're a startup owner and your startup has already moved beyond the MVP stage, think over a system of corporate educational bonuses. Buy your employees access to webinars, courses, and workshops, so that their skills won't get old.
Pay them regularly. Salary is a significant churn/retainment factor. Even if your company starts small, its remuneration system should be solid. Make a schedule and stick to it no matter what.
Let them grow. Most often, if a developer looks for a new job, they'd like to stay on a project till its end, gain new skills, and grow within the startup. Hiring Ukrainian engineers ensures they'll get enough space for horizontal/vertical mobility and accustom themselves to the new responsibilities.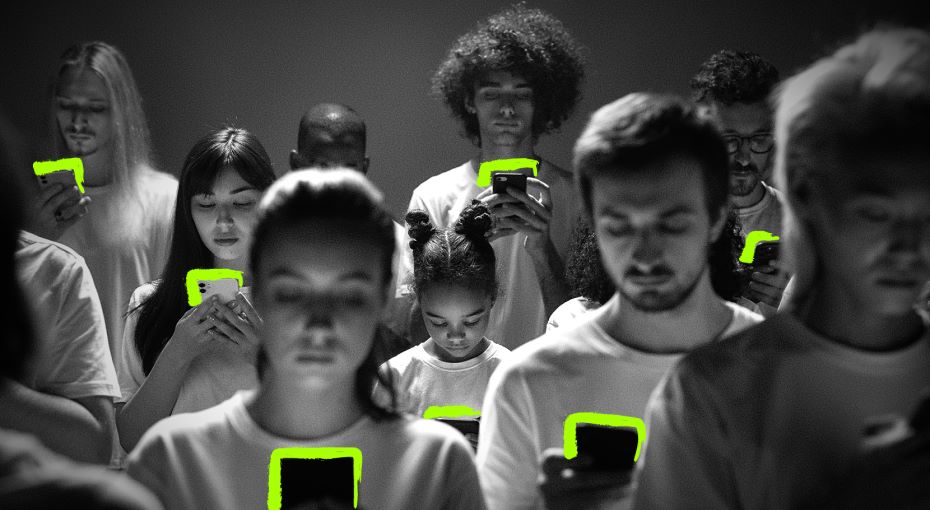 How can you motivate Ukrainian developers?
Both software development companies and talent marketplaces connecting such companies with top web engineers understand that without a proper motivation batch, it's nearly impossible to secure high productivity and competitive tech advantages. No appropriate company should tease itself into thinking it'll handle personnel flow without extra effort — because it simply won't.
Here's one of the possible lists on motivating Ukrainian devs to stay with you twice as long and achieve twice as much.
Guarantee them growth opportunities;
Develop all the necessary infrastructure, and provide essential (and new) tools;
Remunerate them for goal attainment;
Embrace healthy communication and a relaxed atmosphere;
Appreciate new ideas, don't stick to old proven solutions only;
Provide options for self-learning and professional development;
Let them be autonomous enough;
Employ Agile teambuilding strategies and conduct regular standup meetings;
Request for feedback (some online HR tool works pretty well);
Set challenging targets that will develop your staff's skills.
Key steps to hire software developers in Ukraine
Now that you know more about general principles and best practices of working with Ukrainian developers, it's time to elaborate on the hiring process. This chapter of our article will analyze each step on the winding road that leads you to much-needed hires.
1. Choose the suitable engagement model
It's for you to decide how you will hire Ukrainian engineers. We will give you a few hints about possible variants. So, how can clients hire web engineers from Ukraine?
Hire an offshore development company
An excellent option for startuppers who need to hire a whole team of web developers. Before stepping this way, a startup owner should get the gist of the main differences between outsource and outstaff working mode and pick the most appropriate one.
Pros: you can hire a team of developers with an experience in joint projects and don't waste time on initial tensions and frictions.
Cons: if you don't have enough work for the whole team, you will have to pay money for idleness.
Hire freelancers from the bidding platforms
There's no place like a bidding marketplace if you want to find and hire freelance developers quickly, picking them out of a boundless talent pool. Alas, this bonus is corroborated by some painful downsides: bidding platforms don't vet the devs they offer, and you won't come across seasoned seniors and will have to troubleshoot yourself.
Pros: abundant options and candidates.
Cons: poor customer service, no matching option, unvetted candidates.
Turn to recruitment agencies
This is a good choice for you if you'd like to hire Ukrainian developers and would like to cooperate with some intermediary between you and your potential employees.
Pros: as a rule, they have many options and provide legal support.
Cons: quite often, they don't vet candidates, so you'll have to proceed with soft/tech skills tests yourself. That's a bit tough if you're not an IT person but quite manageable with a little help from third parties.
Address vetting talent marketplaces
Probably the most stress-free option for both IT- and non-IT entrepreneurs. You contact them and express your wishes, and they search for the most appropriate pre-checked candidates and arrange job interviews. If you're OK with the first variants, the deal is done, and the Customer Success department takes care of all your interactions till the end of the project. If something goes afoul, they will surely offer another candidate.
Pros: all the software engineers are vetted, all the interactions are noted, and all the customers are happy.
Cons: as a rule, such platforms don't work with juniors or middles, and the seniors' rates can be pretty high. Nevertheless, senior Ukrainian developers still take less than UK or US seniors.
2. Choose a vendor
After making up your mind about the hiring model, you must choose the vendor you will cooperate with. If you're fed up with doubts, here's a proven scheme.
Choose the vendor with project-specific expertise. A direct hands-on experience in staffing companies of your profile is a heavy plus. Edtech developers significantly differ from banking app engineers, and so does their pre-testing.
Research their online reputation. Trustpilot, Product Hunt, or Glassdoor — pick the one you trust the most, count stars, and look for repeating plot patterns in reviews of companies offering to hire Ukrainian software developers.
Request a discovery call and a budget estimate. Get in touch with the vendors you like, arrange information calls, and ask for the first candidates. Meanwhile, make inquiries into the rates and commissions. Some marketplaces charge clients and contractors. Some restrict themselves to clients only.
Ask to sign the NDA and wonder who owns the code. After fully paying for the programmers' services, you often become the code owner.
3. Decide on a team scheme
Before hiring software developers in Ukraine, decide what your development team will look like. Who are its inevitable elements, whose hire can cost the most, and what positions can be closed at the latest?
Here are the essential roles you're gonna need people for:
A business analyst manages the ties between stakeholders and a development team, communicating the project needs and deadlines.
The project manager supports customers and ensures flawless communication with the team of programmers.
Front-end developers work with the face of your app — the visual/outer elements and structures users interact with.
Back-end developers earn their daily bread by coding the inner structures of the application.
UI/UX designers do the design part and ensure everything works in the easiest, quickest, and most predictable way for the customers.
QA and testers are responsible for eliminating loopholes and bugs in the program.
Marketing sub-team. PR, SMM, linkbuilding strategies, content writing squad — that's but a fraction of the possible marketing staff. One can't become famous in the eyeblink — but marketing specialists maximally shorten the time between your company's inception and reaching the Featured Snippets section in Google.
4. Write a detailed job description
It's impossible to hire top guns without a properly written job description. That's a text where you state your requirements and needs, describe your company, schedules, work modes, and all the useful trivia, promise bonuses, and lure potential applicants. Never done that before starting to hire Ukrainian developers? Consult one of the job descriptions hub pages.
5. Sign a contract and start working
Remember that your tech team is adjustable and flexible, so if you suddenly feel the lack of a few specialists, you can always augment it. Get acquainted with your recruiter/HR, and sign a contract after a series of job interviews needed to learn everything you need. If you hire through talent marketplaces, you will work directly with a Customer Success team.
6. Give feedback
As a rule, recruiters/marketplaces are eager to hear your thoughts about the quality of their service. Share your experience, underline all pros and cons, and leave some words on the feedback&rating websites.
7. Start working!
Don't forget about all the necessary onboarding procedures. Get your new team members acquainted with the old ones, explain how it's all arranged, make sure everything goes smoothly — and wait for killer pillar pieces of code that will shift the app world.
Conclusion
Developers from Ukraine are the best choice for your company if you value talent diversity, acceptable rates, comfortable time zone overlap, good/perfect English, and, last but not least, remote work experience. Despite the ongoing war, they continue cooperating, coding, and sharing valuable insights. Try hiring them, and you'll probably need nobody else.
Need more info? Here's a FAQ!
What level of IT expertise can I find in Ukraine? 

Ukraine has a well-developed IT sector home to many highly skilled IT professionals. Many Ukrainians have received higher education in computer science and related fields, and the country has a strong culture of continuous learning and professional development. As a result, you can find IT professionals with a wide range of expertise in Ukraine, including developers, programmers, network administrators, and other specialized roles. In addition, Ukraine has a thriving startup ecosystem, with many entrepreneurs and small businesses working in IT. Ukraine is a great place to find highly skilled and experienced IT professionals.


What are the risks of hiring software developers in Ukraine? 

There are a few potential risks when hiring software developers in Ukraine or any other location. One risk is the possibility of cultural differences or misunderstandings, which can be mitigated through effective communication and by working with a reputable local partner or vendor. Another risk is the possibility of delays or challenges in completing the project on time, which can be mitigated through careful project planning and management. Additionally, there is always a risk of technical issues or bugs in the software being developed, which can be mitigated through thorough testing and quality assurance processes. Finally, there is a risk of intellectual property theft or misuse, which can be mitigated through confidentiality agreements and other legal protections. Overall, it is essential to carefully evaluate and manage these risks to ensure a successful and smooth collaboration with software developers in Ukraine or any other location.


Are there any challenges when hiring developers in Ukraine? 

Like with any hire, there can be challenges when hiring developers in Ukraine. One potential challenge is finding the right candidate with the necessary skills and experience. This can be mitigated through a thorough and well-designed recruitment process, which may include reviewing resumes, conducting interviews, and administering technical skills tests. Another potential challenge is communication, as there may be cultural differences or language barriers to overcome. This can be mitigated through effective communication strategies, such as using clear and concise language, setting expectations upfront, and allowing for ample time for questions and clarification. Additionally, there may be challenges related to time zone differences or remote work logistics, which can be mitigated through careful planning, communication, and collaboration tools. Overall, it is vital to proactively address potential challenges when hiring developers in Ukraine or any other location.


Who chooses Ukraine as a software development partner? 

Many IT companies choose Ukraine as a software development partner. 
Some of the reasons why Ukraine is an attractive destination for software development include the following:
High level of IT expertise: Ukraine has a large and well-educated IT workforce, with many professionals holding advanced degrees in computer science and related fields.
Cost-effectiveness: Software development in Ukraine is generally more cost-effective than in other countries, especially in Western Europe and North America.
Quality of work: Ukrainian developers are known for their attention to detail and focus on delivering high-quality work.
Strong work ethic: Ukrainian developers have a strong work ethic and are known for their reliability and dedication to meeting project deadlines.
English proficiency: Many Ukrainian IT professionals are fluent in English, which makes communication and collaboration easier.

What are the salaries of developers in Ukraine? 

Salaries for developers in Ukraine vary depending on factors such as their level of education, experience, skills, and the specific company or industry they work in. According to data from Numbeo, the average monthly salary for a software developer in Ukraine is approximately 47,000 UAH (about USD 1,700), although this can vary widely. For example, a junior developer with limited experience might earn a salary of 30,000-40,000 UAH per month, while a senior developer with many years of experience could earn a salary in the field of 60,000-80,000 UAH per month or higher. It is also worth noting that wages in Ukraine are generally lower compared to Western Europe and North America countries, which can be a factor for companies considering outsourcing software development to Ukraine.

Explore our stacks and pages: Drupal, phing, Vercel, BLoC, Cocoa Pods