How to hire Polish developers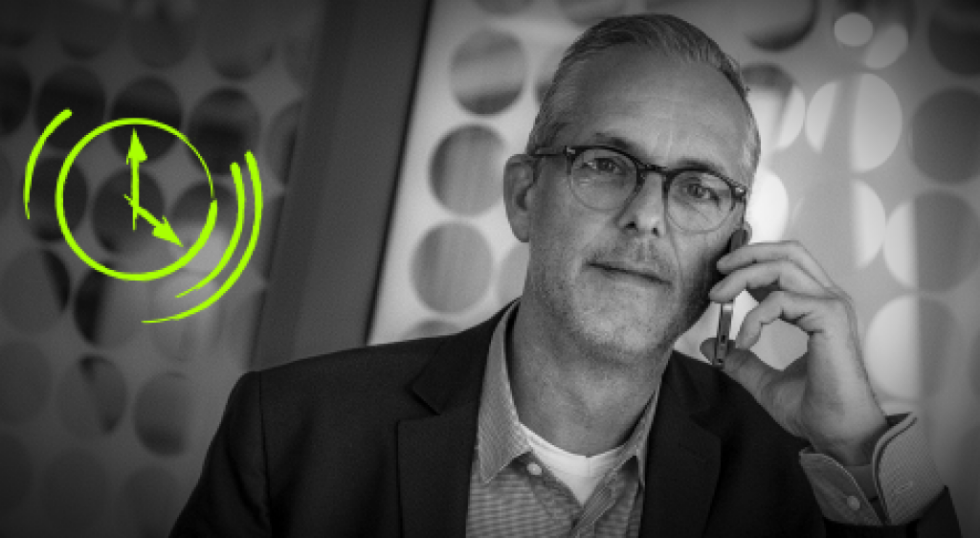 Polish developers are highly sought-after by employers worldwide, as they can bring unique skills and knowledge to any project. They are also well-versed in the latest software engineering and development trends and are constantly looking for new and innovative ways to create better products. And they bring all this to the table at a fraction of the cost of a local developer.
Curious to know how to hire Polish developers for your start-up? This article is just what you need!
Why should you hire developers in Poland?
Firstly, the Polish software development industry is expanding fast, with a projected compound annual growth rate of 5.8% between 2019 and 2026. By 2022, Poland's software business is projected to be worth 8.8 billion euros, placing it seventh in Europe.
Secondly, the Information and Communication Technology (ICT) market in Poland has seen significant growth in the past two years. According to Statista, the market for ICT in Poland was estimated to be worth $37.3 billion in 2018. It is anticipated that the total will reach $43.2 billion in 2021, with a yearly growth rate estimated to be 4.8%. This compound annual growth rate (CAGR) is expected to increase to 5.7% in 2022, when the market is estimated to be worth $45.8 billion.
Thirdly and lastly, the market is mainly driven by the rising demand for software solutions in the banking, automotive, and healthcare sectors. The country is renowned for its strong pool of IT professionals and software engineering talent, which has helped it become a leading provider of custom software development services to clients around the world.
Additionally, the Polish software development market is boosted by the presence of numerous IT companies specializing in a wide range of services, including mobile app development, web development, and software integration. The Polish government is also taking steps to promote the development of the software industry by offering tax incentives and other support.
Reasons why you should hire Polish developers
Several reasons why to choose Polish developers arise as an outcome of the market growth mentioned above:
1. High expertise
Due to the rapid IT market growth, Polish developers adapted and stepped onto a new level of competitiveness, thus becoming known for their high level of technical expertise.
2. Excellent communication skills
Polish developers are known for excellent communication skills. Being exposed to international projects due to perfect geographical placement, they, over time, gained and adapted themselves to meet the international requirements and generally accepted cultural norms to remain market competitive. In other words, their cultural flexibility and understanding of different working environments make them great assets for any company.
3. Affordable prices
Not only are there certain economic zones in Poland that have favorable tax treatment for foreign investors and companies but also, due to the lower price of comfortable living, their minimal monthly salary is much lower than in other European countries, thus offering lower hourly wages for international businesses.
4. Adaptable to market changes
Polish developers are thought to be highly adaptable to market changes due to their strong technical and problem-solving skills, as well as their ability to quickly learn new technologies. The IT sector in Poland is rapidly progressing, and Polish developers are always up-to-date with the latest tech trends, which can be proved by their always remaining high demand among foreign businesses.
5. Strong English proficiency
Polish developers are also highly sought after due to their strong English language abilities, making them ideal for international projects. As a result, they are able to bridge language barriers and work more effectively with teams from different countries.
6. Problem-solving and creative mindset
Polish developers have an excellent reputation for their creativity and problem-solving abilities. They are able to think outside the box and come up with innovative solutions to even the most challenging projects. As such, they can provide valuable insight and guidance to companies looking to make the most out of their IT investments.
7. Suitable time zone
Poland is located in the Central European time zone. Therefore, it is the most suitable option for companies from the same timezone, Greenwich Mean Time, or from Easter European one. Counties that are located in these time zones are the United Kingdom, Ireland, Germany, France, Austria, Netherlands, Belgium, Switzerland, Poland, Hungary, Slovakia, Lithuania, Latvia, Estonia, Ukraine, Romania, Bulgaria, and Moldova. Due to the little time difference, this will allow synchronous work.
On the other hand, if you are hiring from the United States, let's say, by the time you wake up and finish your morning routine, project updates will be waiting on you.
The cost of hiring software engineers in Poland
The cost of hiring strong middle to senior Polish software engineers can vary greatly depending on the experience and skill level of the engineers, as well as the location of the company and the type of project they are working on. Generally, salaries can range from 40,000 USD to 120,000 USD per year, depending on the engineer's experience and specialization. Companies may also need to factor in additional costs such as equipment, onboarding, health insurance, and other employee benefits.
The main
technology
Average Polish
engineer rate
Average USA
engineer rate
Average Lemon.io
Polish dev rate
ReactJs
16 USD
45 USD
32 USD
React/ Node
26 USD
78 USD
38 USD

PHP
15 USD
53 USD
26 USD
Java
21 USD
54 USD
26 USD
Python
23 USD
64 USD
32 USD
Eight steps to hiring software developers from Poland
We have identified eight steps you should take when hiring developers from Poland.
1. Identify your needs and goals.
Ask these questions to get a better understanding of the project and the desired outcome:
What is the overall goal of this project?
Who is the target audience for this project?
What are the expected results of this project?
What are the key success metrics for this project?
What risks or challenges do you anticipate with this project?
Are there any existing systems or processes this project will need to integrate?
2. Define the scope of the project and the size of the development team.
Define the project scope by outlining the project goals, objectives, deliverables, and any constraints that may affect the project.
Determine the size of the development team by considering the size of the project, the skills required, and the availability of resources. Use a top-down approach to estimate the number of people needed to complete the project.
After, move on to establishing a timeline by setting realistic timelines and milestones for each stage of the project.
3. Determine the Cooperation Terms and Conditions.
When working on Cooperation terms and conditions, consider these essential points:
Payment terms. Establish payment terms for each phase and decide if the team will be paid in advance, on completion, or in regular installments;
Communication protocol. Set a communication protocol for the team, including how often they should meet, who should lead the meetings, and what communication channels will be used;
Expectations. Outline the expectations for each team member, including their roles and responsibilities, the amount of time they are expected to devote to the project, and any other expectations that need to be met;
Ownership rights. Define the ownership rights for the project, including who will own the final product, who has the right to distribute it, and what rights the team will have to the project;
Negotiate a contract that outlines all the terms and conditions of the project, share it, and let each team member sign it.
4. Make a job description.
Start looking for potential candidates by posting a job description on career pages and job boards. A job description should consist of the following parts:
Company description. Briefly tell a potential candidate what your company is about, its values, goals, mission statement, culture, and unique selling propositions;
Job brief. The Job brief should shortly introduce a potential Polish software developer to what their duties will look like, what are expectations of their qualifications and performance;
Skills, requirements, and qualifications. This section could be a bulleted list of skills and qualifications you want your Polish developer to possess to perform well in this post;
Responsibilities and duties. Like the paragraph above, this can also be written in bulleted points. Elaborate on what duties you expect your developer to perform to maintain a workflow;
Benefits and perks. Lastly, but as importantly, you would like to let your candidates know that their work will be rewarded not just by salary alone. Think of what benefits align with the company's values you can offer your employees.
5. Specify salary range.
When outlining the project's or startup's plan, create a salary range for your future employees based on your project's budget. Make sure to think through all the expenses in this field, for instance, when you choose to outsource a developer instead of hiring them in-house. At the same time, it is up to you whether you share compensation in a job description or during an interview.
6. Warn about a probationary period.
How much time would you give a candidate to adapt and see whether it is a 100 percent fit for both sides? The average probation period is two months. Warn a developer about it during an interview. Also, think through whether the probation period implies lower compensation and the absence of other benefits.
7. Conduct an in-depth interview to select the best talent.
When preparing an interview, remember to consider cultural differences, time zone, and the quality of life in the city your candidate comes from. In order to conduct an in-depth interview to select the best talent, it is vital to create an effective strategy. This includes preparing the questions that are tailored to the job role, researching the candidates' backgrounds, creating a structured approach to the interview, and focusing on the skills and experience that are important for the position.
During the interview, it is important to ask questions that allow for a deeper understanding of the candidate and focus on open questions. Furthermore, it is important to follow up with references to validate the information provided by the candidate. Lastly, compare the profiles of the candidates and choose the best fit for your project.
8. Set objectives and goals for team members.
Once all team members are gathered, set clear goals and objectives for them to work on. Track the weekly performance of your team in order to reflect on it and make changes if necessary. This is particularly important, as your project's fate depends on the overall performance of your team.
Don't want to spend months hiring on your own? Hire with Lemon.io!
Lemon.io is the platform for vetted developers. We have only verified Polish software developers in our talent pool and can match you with the right programmer within 48 hours of your request! Before a dev ends up in our portfolio, they must pass a thorough 4-step vetting procedure, which allows us, with certainty recommend them for your project.
How do we do it? We conduct background checks in order to verify developers' experiences. Next, we move onto live interviews to evaluate candidates' soft skills and English language proficiency. The fourth trial is the hard skills check. Lemon.io provides candidates with the coding task to see if they are as good as they say they are. Finally, if developers pass all four, they are with us. Oh, and, by the way, our employees go through the same token.
Did you know that, on average, a hiring process takes up to six months? But with Lemon.io, you can forget about that and be ready to work on your project the same day you choose your team member! Our Customer Success team will ensure your smooth and stress-free onboarding.
Additionally, there is minimal bureaucracy involved and no need to sign tens of papers before getting started.
Tempted? Come with us!
Conclusion
Hiring software developers in Poland is a wise choice to make because of their cost-effectiveness, work ethics, and high expertise. When choosing to hire Polish programmers, be sure to have the needs and goals of your project identified, the scope of work and the size of the team thought through, and the "Terms and Conditions" contract outlined. Move onto the hiring process by creating a job description and sharing it on job boards and career pages, skimming through resumes, and conducting in-depth interviews with potential candidates. Finally, pick a Polish developer or a team and set the goals for them. All set to go!
Did you imagine kicking off your startup differently? Would you rather spend more time improving product strategies and networking? Leave all the heavy-duty to us! No need to pause your project for months!
FAQ:
What tech expertise can you find in Poland?

Poland has a booming tech industry, with a wide range of tech expertise available. Some of the most prominent areas of expertise include software engineering, web development, artificial intelligence, machine learning, data science, mobile development, blockchain technology, cloud computing, cybersecurity, and game development. 
Poland is also home to a number of tech startups, providing an excellent environment for entrepreneurs to develop innovative products. Additionally, Poland is home to large IT companies, such as Microsoft, IBM, Oracle, and Intel, providing a wealth of experience in these areas.

Why build an offshore software development team in Poland? 

Cost-effective, qualified, skilled talents, access to the latest technology and cultural compatibility, and favorable taxes are the leading reasons to build an offshore software development team in Poland.

Is Poland good for software development?

Yes, Poland is a great place for software development. Poland's strong tech sector is home to many world-leading software companies, such as CD Projekt Red, Netguru, and Intersog. The country offers excellent working conditions, competitive salaries, and a highly skilled workforce. Additionally, Poland boasts a wide variety of tech-focused universities and events for developers, making it an ideal destination for software development.

How many developers are in Poland?

There is no specific answer, as the number of developers in Poland is constantly changing. According to estimates from 2019, the country has over 300,000 software developers.
Explore our stacks and pages: Docker Compose, Passport.js, liquid, UI, InVision Studio