40 Top Web3 Resources to Follow for Engineers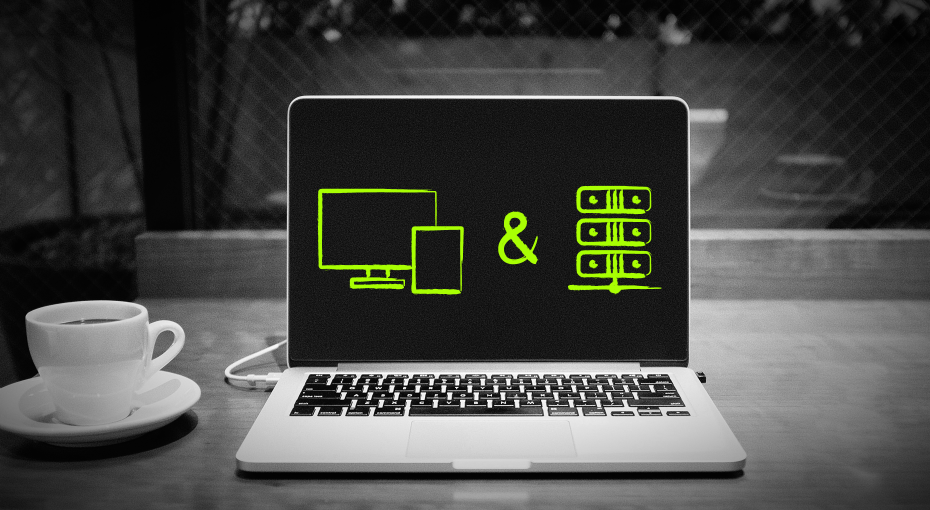 Think of Web3 as a new internet era, just like the eras our Earth goes through. At the very beginning, there was Web 1.0. Web1 is defined by the utilization of HTML and URL, which made it possible for people to navigate through static pages. The read-only, so to say.
Then came the era of Web 2.0, the internet we all know today. It slowly became more and more interactive and user-oriented. It can be named read and write. The appearance of social media platforms became a distinguished feature of this era. This allowed companies who had unlimited access to users' data to turn to sell targeted ads while the customers became the product.
As time passed, people began to wonder whether there was a better way for the events to unfold in the future, which led us to Web 3.0. This era is hoped to eliminate the issues of privacy concerns, censorship, and centralization. Web3 carries within itself the idea of the decentralized database, where you own the information you entered. Therefore making, Web3 stand for read, write and own.
Simply put, Web3 is a cryptocurrency extension that uses blockchain in novel ways to achieve novel goals. The number of tokens in a wallet, the conditions of a self-executing contract, or the source code for a decentralized program can all be stored on a blockchain. 
What is a Web3 community?
Web3 communities use decentralized technology such as blockchain, smart contracts, and distributed ledgers to enable peer-to-peer interactions and value exchange. They make it possible for users to interact with each other in a secure environment without centralized entities or third parties. As an example, Web3 communities enable the creation of Decentralized Autonomous Organizations (DAOs) where members can coordinate resources together and make decisions in a democratic manner.
The purpose of Web3 communities lies in their ability to provide open access to data and services while promoting privacy and security for all users. By leveraging decentralized technologies, participants have greater control over their data and assets while benefiting from enhanced transparency and integrity of transactions.
In terms of application, Web3 communities are being used across many different industries, including finance, healthcare, logistics, and gaming. For example, some organizations are using them to develop decentralized marketplaces where users can securely buy and sell goods and services. In the gaming industry, on the other hand, Web3 communities are being used to create game worlds that run on blockchain-based protocols, which enable players to own their data and assets while participating in transparent economic activities such as trading virtual items or staking tokens for rewards.
Advantages of Web3 communities
Just like Web2, Web3 also has communities, but with a couple of fundamental differences, which are its advantages:
Web3 communities revolve around the idea and community itself, project and ideas, while communities in Web2 are centered around the product;
Because the Web3 system is decentralized, it allows everyone to take part, contribute to the project and share ownership rights among all the members, thus promoting the value of the vote;
By contributing to a project, you can get rewarded by organizers. Organizers, in its turn, can choose to reward with NFTs that are related to the project, tokens, or crypto, which embodies an asset;
The community itself can appreciate in value over time by creating only a limited amount of memberships and adding value to its projects and ideas. Consequently, becoming an asset that can be sold or exchanged.
At the same time, it is essential to point out that, even though ownership is shared, there are still community rules written which prevent or dictate in which way you can sell your community token or right if the community value goes up and you decide to do so.
Advantages of Web3 communities for business
Some of the advantages of Web3 communities can serve good for business development and product promotion.
Reduced costs: as most of these platforms are built on Web2 open-source software and platforms, like Twitter, Telegram, Reddit, Slack, etc., many of the costs associated with running an online community are eliminated or significantly reduced. This makes it more affordable for businesses and organizations to create their own Web3 communities without needing expensive tools or services.
Greater reach: with access to global markets, Web3 communities can help businesses reach a wider audience than ever before, enabling them to promote their products and services across multiple channels simultaneously.
Enhanced security: robust encryption protocols enable secure transactions between users within a given community, providing an added layer of protection against hackers who may try to take advantage of vulnerable systems or data sets within the network.
Improved user experience: Web3 communities are designed to provide users with a better user experience, making it easier for them to interact and collaborate with each other. This can lead to increased satisfaction among users and potentially higher conversion rates.
Top 20 Web3 founders and developers to follow on Twitter
1. Anatoly Yakovenko @aeyakovenko
Anatoly Yakovenko is a software engineer and entrepreneur, best known as the co-founder of Solana, a high-performance blockchain platform. As co-founder and CTO, Anatoly is responsible for architecting and developing the Solana codebase with its innovative Proof-of-Stake consensus mechanism. On Twitter, Anatoly shares technical updates about Solana as well as industry news related to Web3 technology.
2. Vitalik Buterin @VitalikButerin
Vitalik Buterin is known as the founder of Ethereum. His Twitter page has over four million followers, making him one of the most influential voices on crypto topics today. It also serves as a great resource for updates about Ethereum developments or insights into cryptocurrency trends.
Additionally, Buterin frequently shares news articles on decentralized finance (Defi), digital assets such as cryptocurrencies or non-fungible tokens (NFTs), governance protocols, and economics.
3. Gavin Wood @gavofyork
Gavin Wood is a British programmer, entrepreneur, and one of the founders of Polkadot, Kusama, Ethereum, Parity, and Web3 Foundation. He is an active advocate for blockchain technology and has been involved in various related projects. On his Twitter account, Gavin Wood shares his thoughts and updates on the Web3 platform and other topics related to cryptocurrency and distributed ledger technology.
4. Tim Beiko @tim_beiko
Tim Beiko is a protocol support lead at Ethereum. Beiko is a strong advocate for decentralization and believes that blockchain technology will revolutionize the way we interact with each other. He shares his thoughts about Ethereum-related topics on his Twitter page, which has over 98K followers.
5. Péter Szilágyi @peter_szilagyi
Péter Szilágyi is the Team Lead at Ethereum. He is responsible for managing core development teams as well as researching and developing new technologies for Ethereum. Szilágyi's Twitter page provides updates on his work for Ethereum. It also offers insight into blockchain technology and cryptocurrencies, including news about upcoming events related to these topics.
6. Georgios Konstantopoulos @gakonst
Georgios Konstantopoulos is the Chief Technology Officer (CTO) and a Research Partner at Paradigm, a crypto-focused investment firm in San Francisco. His research interests are in Proof of Stake security, Modular Blockchains, MEV, and Zero-Knowledge Proofs. While his engineering interests are in building large-scale robust data ingestion & transformation pipelines, which are then visualized and surface valuable insights.
On Twitter, Georgios shares his thoughts on technology-related, including the latest advancements in machine learning and AI, Big Data trends, digital transformation initiatives, and more.
7. Brendan Eich @BrendanEich
Brendan Eich is a computer scientist and entrepreneur best known as the author of the JavaScript programming language and co-founder of Mozilla. Eich currently serves as CEO of Brave Software Inc., an open-source web browser company. He is also active on Twitter, where he often shares updates about Brave Software's progress and other topics related to technology, privacy, decentralization, and open-source software development.
8. Evan Van Ness @evan_van_ness
Evan Van Ness is the founder of the "Week in Ethereum News" newsletter and is a well-known figure within the Ethereum community. His Twitter page provides regular updates on developments within Ethereum and other DLT protocols across the world. Through his work, he has become an authority on topics such as decentralized finance (Defi), smart contracts, non-fungible tokens (NFTs), and decentralized applications (DApps).
9. Brian Armstrong @brian_armstrong
Brian is the co-founder and CEO of Coinbase, a cryptocurrency exchange platform. He shares the latest policy developments in the web3 field, how he's building Coinbase, and trends in crypto, decentralization, Defi, and more.
10. Changpeng Zhao @cz_binance
Chanpeng is the founder of Binance, a blockchain ecosystem. It has diverse product suites: a crypto exchange platform, a community-driven software system, a trust wallet, research reports, a research lab, and a learning hub. On Twitter, Changpeng talks about how to excel in web3, Binance product updates, and the latest advancements in crypto.
11. Ryan Wyatt @Fwiz
Ryan is the former global head of gaming partnerships at Google and head of gaming at YouTube. He is currently the president of Polygon Labs, a creative agency. With 400K+ followers on Twitter, he's one of the leading voices in the web3 field, sharing his knowledge in the web3 field.
12. Sandeep Nailwal @sandeepnailwal
Sandeep co-founded Ox Polygon, a global & sustainable Web3 infrastructure built on Ethereum. He talks about web3 technology updates and Ox Polygon's latest advancements. Plus, he also retweets projects built on Polygon to promote web3 adoption.
13. Hayden Adams @haydenzadams
Hayden is the inventor of Uniswap, a decentralized protocol that enables users to trade Ethereum tokens. By following him, you'll learn about Defi, and technical concepts in the web3 field.
14. Li jin @lijin18
Lijin is the co-founder of Variant fund, an early-stage fund investing in web3. Through her Twitter and her newsletter, she writes on web3, and its implications on consumers, creators, and the world. You'll learn to leverage web3 as a creator to grow your following and monetization.
15. Dawn Song @dawnsongtweets
Dawn is the co-founder of Oasis labs (a cloud computing platform on blockchain technology), a professor in Computer Science at UC Berkeley, and a blockchain researcher. She talks about entrepreneurship and community building in web3.
16. 6529 @punk6529
Punk is an anonymous Twitter account that wants to build an Open Metaverse. The account shares learnings on NFTs, metaverse, decentralization, and how to begin your web3 journey.
17. Alex Pruden @apruden08
Alex co-founded Aleo, (a Layer 1 blockchain bringing zero knowledge technology to the web). On Twitter, he shares his expertise on zero-knowledge cryptography, crypto, and web3 updates.
18. Joseph Lubin @ethereumjoseph
Joseph co-founded Ethereum and is currently the founder of Consensys (the leading Ethereum blockchain software company). On Twitter, he talks about technological advancements in web3, how to increase web3 adoption and scale decentralization, and other crypto topics.
19. Kris Marszalek
Kris founded Crypto, the cryptocurrency platform with 70M+ global users. His Twitter account provides company progress updates, web3 trends, and crypto regulation.
20. Tascha @taschalabs
Tascha is an angel investor, startup advisor, and web3 expert. She has grown to 175K+ Twitter followers by talking about crypto and web3 through a macro lens. She also deep dives into tokens.
20 best Web3 communities for engineers to expand their knowledge and skills
The Developer DAO is a global collective of individuals dedicated to advancing Web3 through creating public resources, providing educational opportunities, and helping developers progress in their careers.
The D_D Discord is a whole universe. It has more than 400 channels in various topics of design, development, governance, marketing, business development, etc. Apart from joining any channels mentioned above, members can also contribute towards community building, governance design and implementation, business development, the official D_D website project, and conversations related to wellness topics. Furthermore, they can access learning channels for specific technologies like "resume surgery" or pursuing/applying for grants, well-known ~vibes~ calls, and voice-chat-5 hangout sessions.
Buildspace is a free, no-obligation web3 and crypto project network that offers training courses for developers of all skill levels. Members can take advantage of the online resources and learning opportunities available to further their knowledge on these topics. BuildSpace is a safe community for learning how to develop at your own pace with the support of thousands of programmers. All the interactions and events happen on the Discord server.
Moralis academy is the ultimate educational suite for the blockchain, crypto, and Web3 industries. It is an ideal learning platform for both new and experienced Web3 developers. It provides some of the best resources available and has an active community of 18,000 people on its Discord server. To join the server, users must provide their email address, where they will receive a link to the server.
Moreover, Moralis offers enterprise-level APIs and SDKs that bridge the gap between Web2 and Web3, allowing developers to incorporate Web3 technology into their existing tech stack easily. This makes it possible for them to create DApps quickly and cost-effectively, drastically decreasing the time spent on the development process before launch.
Africa Web3 Community is the first Web3 African social network about crypto. The platform offers you to subscribe to their newsletter and provides vast amounts of useful information about the world of blockchain and cryptocurrency. They also have a Telegram channel where they share updates on Defi, crypto, digital finance, and NFT in Africa.
Web3bridge is a program established in 2019 to provide Web3 development education to African programmers. The community is working towards the long-term sustainability of the Web3 platform on the continent by delivering remote and onsite training, offering assistance for Web3 developers and startups, thus aiming to make the transition to the Web3 network easier. As part of their commitment, the Web3Bridge community covers accommodation, meals, and internet costs for all those who participate in person during programs – making it easier for developers to learn more effectively.
Web3Bridge provides all the necessary tools and in-depth guides into the Ethereum ecosystem to raise skilled and successful Web3 platform developers.
ChainIDE is a cloud-based development environment designed to help users create and deploy decentralized applications (DApps) on multiple blockchain networks, such as Ethereum, BNB Chain, Polygon, Conflux, Nervos, Dfinity Flow Aptos, etc. It accelerates the production cycle by providing pre-installed plugins that reduce development time. Furthermore, it offers an all-inclusive setting for smart contract creation with detailed documentation available to assist in learning processes. Moreover, ChainIDE provides a source code editor that is easy to use but at the same time has powerful features, such as IntelliSense auto-completion and debugging capabilities. A great resource to learn Web3.
Encode Club is a web3 education platform dedicated to helping ambitious, gifted individuals succeed in their personal and professional aspirations within the Web3 network. The community strives to provide its members with opportunities for growth through high-quality educational workshops, hackathons, coding bootcamps, and accelerators designed in partnership with the leading blockchain protocols. Encode Club's goal is to equip programmers with the skills necessary for success. The community has a Telegram channel where they share news and updates. Additionally, they offer a Newsletter subscription.
Sankore 2.0 is a blockchain community devoted to the development of innovative technologies on the NEAR Protocol. It is focused on solving Africa's economic problems through the introduction of businesses and developers to Web3 technology. It provides funding, training, education, consulting and holds events for social media and outreach experts, content writers, developers, marketers, recruiters, individuals interested in networking, UI/UX designers, crypto researchers, and project managers worldwide. Through the collaboration, Sankore 2.0 aims to make groundbreaking advancements in blockchain technology and its business applications.
If you dream of getting your hands on Web3 programming and development, this community is for you. The community members come from such projects as The Graph, Chainlink, Gnosis, Aave, MakerDAO, Ocean Protocol, and IoTeX. The Protofire Web3 community allows developers to fund or join a team, share their ideas and initiatives, as well as hear what other professionals have to say on topics of Web3 technology. There are no prerequisites to joining the community.
The Bitcoin Core project is an open-source effort that maintains and releases a client software program known as "Bitcoin Core." It has its origins in the initial Bitcoin codebase created by Satoshi Nakamoto when he wrote the famous whitepaper. The package includes both full-node software for validating blocks on the blockchain and a bitcoin wallet. Additionally, it takes care of other associated programs, such as libsecp256k1 from GitHub. Anyone who wishes to contribute can be involved.
CryptoMinded is the golden resource of reviews, guides, and market news about blockchain and cryptocurrency. This platform offers a variety of tools and resources to help you get acquainted with the world of crypto and Web3. CryptoMinded aims to remain the leading provider of information on crypto and blockchains, as well as sees its mission in making it easy for everyone, no matter age or background, to be able to get easily involved and familiarized with Web3 technology.
Token Daily offers a newsletter subscription as a main source of trending news and products in cryptocurrency and the Web3 platform. Simplistic option for those who want to get the most valuable and hot information along with their breakfasts.
Superteam is a community of operators, developers, and grantees working on promising Solana projects. The community helps people from ascending world (India, South East Asia, Eastern Europe, and Africa) onboard in the web3 ecosystem through tutorials, jobs, and guidance in the discord server. Founders can also offer bounties to get the tasks (UX/UI, product feedback, growth advisor, and more) done.
FWB is a DAO of cultural creators, thinkers, and builders who convene digitally (in the discord server) and IRL to shape web3's future. As a member, you can host and attend digital/offline events, contribute to existing projects, spin up creative proposals for the DAO to vote on, and receive funding for community-approved projects.
Vector DAO is a collective of designers, artists, and developers contributing to web3. You can join the membership to work with and invest in crypto projects in exchange for tokens or equity as compensation. The community will help you upskill, learn from peers, and network with others.
Third Academy is an educational collective and career launchpad. Through its courses and discord community, it helps people to start their web3 journey. With the help of the best projects and leaders in their community, you'll experience peer-to-peer learning. You can also subscribe to its newsletter to stay updated on the latest web3 trends and projects.
Web3 University is an education platform aiming to onboard developers into the web3 ecosystem. It brings together organizations (like a16z, Alchemy, Ox Polygon, and other industry leaders) across web3 to create a learning platform to help you get started.
Its current partner is Alchemy—they have partnered "to release Alchemy University! It includes a 7-week Ethereum Developer Bootcamp, a JavaScript course, NFTs, and much more: all completely free."
Pointer is a platform where you can learn web3 development skills and earn crypto rewards. It has created tutorials (blogs) and courses to help you understand the basics of web3 and code your first project. Also, you can join its discord community to solve your doubts, network with others, and access job opportunities.
Thirdweb provides the complete web3 development framework. It provides all the necessary tools to build, scale, and manage your applications. But the best part is its guides, docs, and discord community that will guide you throughout your building journey.
Learnweb3 provides courses, guides, and a community hand to help you become a web3 developer from scratch for free. Its graduates have been recruited by Coinbase, Polygon, Thirdweb, and other industry giants.
Wrapping up
Web3 technology is definitely the future, however, at this point, it is still in the emerging state. It might look like a lot has already been created, but that is just the beginning. While Web3 communities are focused on developing a decentralized world, communication still remains mainly on Web2 platforms. We have listed eight major Web3 figures, who, in our opinion, are worth following, as well as 12 communities that are worthy of your attention if you are looking to make an input developing the decentralized future or just learning about it.