UI/UX Designer Job Description Template
Did you know that 88% of online buyers give up on a website after a poor user experience? In contrast, 23% of clients with a satisfying experience usually tell dozens of other customers about it.
Poor usability contributes to the failure of 70% of web enterprises. Who is responsible for analyzing and finding the best ways to engage with physical or digital items? These specialists are called UI/UX designers.
User interface designers can work on anything — from common business websites to coffee machines delivering your favorite flat white. Their main tasks are evaluating consumers, comprehending habits, and designing the most pleasant and efficient user experience circumstances. Mobile UI designers work with mobile apps, and web UI UX designers take care of web programs and apps.
UI/UX designers ensure products, websites, and services are easy to use, accessible, and enjoyable. They should be proficient in the tech side of their field.
You need a superb job description to hire the UI/UX designers of your dream. Without one, no one will understand what you need and what your requirements are. Such a situation begets troubles: you'll have to sort out many candidates and waste your time for nothing.
What are the main parts of a UI/UX job description?
A proper well-composed job description can consist of the following parts:
Company description;
UI/UX designer job brief;
UI/UX designer roles and responsibilities;
Requirements and qualifications for a UI/UX designer;
Benefits and perks your company offers.
Let's start with the company description and dig into all the points one by one.
Company description
Describe your company for those user experience engineers who don't know anything about it. Ensure the candidates get all the necessary information before the job interview — so you won't lose extra time on these details later.
Briefly mention your origin history, rebrandings, business plot twists (if any), core values, strengths, and weaknesses. Try to answer the question of who you are in the most welcoming and understandable manner.
Examples:
We're an agency that strongly believes in curiosity, equality, and creativity. We love to build digital products in close collaboration with our target audience to impact the world with tech positively. We highly treasure our team's open mind, collaboration, and ownership. So if you take pleasure in trying to solve big societal problems with technology, join our team of activists, creatives, and tech geeks!
CuckooWise is building the operating system for the fastest-developing population in the U.S.: elderly people. Today, 56% of every dollar spent in the U.S. is by someone over 50 — however, they are largely ignored by Silicon Valley & FinTech companies. That's where we come in. We're building tools and services that make it easier to live and work after 50.
Our first product is an Extra Clever Cabinet that uses AI to liberate our elderly users from the enormous quantity of physical paper they interact with daily.
UI/UX designer job brief
Here, it's appropriate to answer the following questions:
What does this job presuppose?
What will the candidate do/create?
Whom will the candidate work with?
A job brief should be very concise and down to the topic. However, try to mention all the essential keywords about your job here: it will be easier for candidates to orient themselves in the UX design skills they need to have.
Example:
As a UI/UX designer at Company&Company (Vancouver, Canada), you'll be responsible for gathering and translating user insights into extravagant experiences. Ultimately, you'll create functional and beautiful peculiarities that cater to our customer's needs. You will employ your creativity for design and develop fantastic experiences. You'll work with a visual designer, product manager, and our development team. You'll deliver UI mockups, prototypes, MVPs, and final products. In this role, you'll have the bonus of being the voice of our clients, translating their needs into user-friendly designs.
UI/UX developer roles and responsibilities
Mention all the responsibilities the candidate will handle after getting a job. Don't forget anything: the more attentive you are to the details, the less important moments you will probably omit and have to stress later.
What can be the core responsibilities of a UI/UX designer? Who will be their manager in your company?
Here is a brief possible list:
Investigating the needs for our digital asset collection in terms of user experience design;
Creating a thorough UI/UX design plan for the brand;
Employing wireframes, visual and graphic designs, flow diagrams, storyboards, site maps, and prototypes to create high-quality UX design solutions;
Designing user interface (UI) components for our digital assets (menus, search boxes, tabs, and widgets).
UI element testing for landing page target links, CTAs, banners, page designs, page flows, and page layouts;
Coordinating creating and delivering customized digital user experiences with the marketing team, internal and external web UI designers, and other stakeholders.
UI/UX developer requirements and qualifications
Try to make this part clear and concise. Before composing it, ask yourself what do you require of the UX specialists at your startup. What tools should they know? If it's gonna be your first hire of the sort, consult the HR department. See the sample below.
Example:
The ideal UI and UX designer for our startup should have experience in at least one of the following:
1. Building a trading application (for previous employers or clients);
2. Building trading algorithms and interactive layouts;
3. Actively trading the markets in any asset class (stocks, options, crypto, forex, etc);
4. Familiar with day-trading applications such as DAS Trader Pro, Sterling Trader Pro, Thinkorswim, Trader Workstation, etc.;
5. Have experience with React+RN, Figma;
6. Able to predict app behavior across platforms.
Benefits and perks for UI/UX designers
List all of your company's benefits and perks;
Don't lie: truth will always come out;
If your perks are too insignificant, it's better not to mention them and not to seem ridiculous (not all companies have bonuses);
The best perks are industry-specific;
The possible list of benefits for an IT company: monthly bonuses for the home office (if you work remotely but aren't a freelancer), yearly bonuses for sport, self-education, and health, sick leave days, and holidays.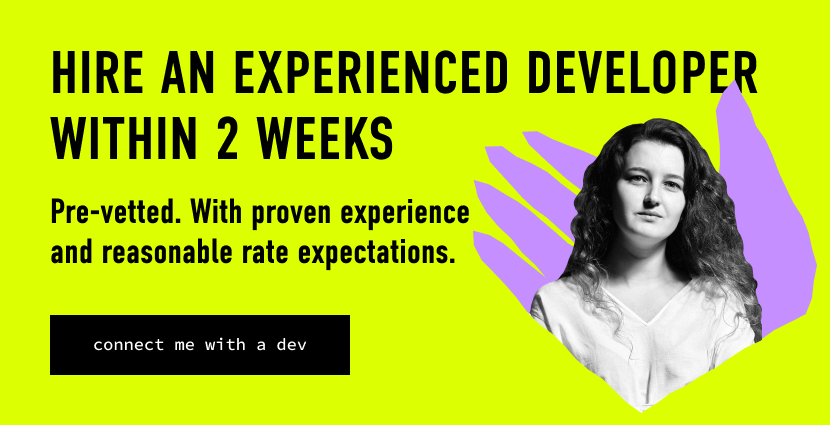 Wanna more? Here's our FAQ!
How to use this UI-UX designer job description template?

You can post it on job boards and websites where people look for work, and it will be seen there. However, you can also formalize your requirements with the help of this template and use Lemon.io to find the best UI/UX engineers for your startup.

Is UI/UX a developer or a designer?

Actually, both. Sometimes, their work presupposes pure design elements, but most often, the companies crave UI/UX specialists who can program or at least can read code.

Does UI/UX design require coding?

Not always, not for all the tasks, but sometimes, yes. Proficient UI/UX designers should understand the code of web pages (if they are checking the pages' usability).

What's the difference between UI and UX design?

Here are some of the major differences to keep in mind:
UX and UI prototyping is a very different process. For UI Designers, the prototype is a high-end model. For UX Designers, it is more about logic. The prototype created by UI Designers is for the clients, and the one made by UX Designers is for the programmers. In other words, UI is for the front end, while UX is for the back end.
Each role has a distinct set of tools. Graphics are a major aspect of UI Design. Designers will use tools like Principle and Flinto. UX Design, on the other hand, is more concerned with layout, content, and functionality. They use wireframing techniques and tools like Balsamiq and Mockplus.
One focuses on visuals, while the other emphasizes logic. The prototypes created by UI Designers are usually in full color. However, only three colors: black, grey, and white, are used by UX Designers. The difference here is since UI Designers tend to make their prototypes more presentable, while UX Designers focus on the logic rather than visual appeal.

What does a UX designer do?

A UI/UX designer designs the user experience for a (digital) product. They focus on how users interact with and navigate a product and work to create an intuitive and easy-to-use interface.

Who gets paid more, UX or UI?

Both professions offer excellent job prospects and are highly sought-after roles. However, remember that your salary will vary depending on your specific experience, location, background, and industry.

Explore our stacks and pages: WebKit, Android + iOS, Axure, DigitalOcean, WordPress