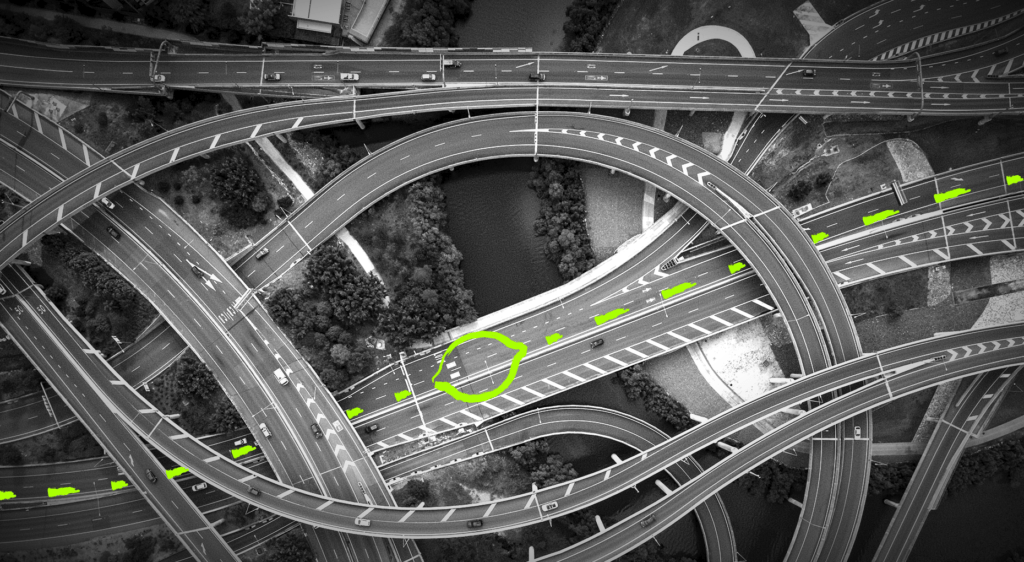 You made the PHP choice that suits your project best — but the top-notch PHP developers for hire have been elusive like eels? Catch the top talents at Lemon.io.
George O.
// senior back-end developer
George is a technical developer with 20+ years(!) of experience (he started in 2001). Being a founder of several startups, he knows the kitchen from the inside.
Artem S.
// senior back-end developer
Artem creates microservices architecture to make systems more scalable and readable. He has experience with DDD, SOLID, Microservices, and Monolith architecture.
Vasyl B.
// senior sofware engineer
Vasyl has 15 years of experience, 10 of which he'd given to iOS & Android. Mobile development is his biggest passion. He's ready for any mobile project that boosts his experience.
Mark K.
// senior back-end developer
For 10+ years, Mark has been working as a back-end PHP developer — that's why he can share some truly reMarkable experiences with your team. Hire Mark now!
According to Stack Overflow, PHP is currently in the top 10 of the most popular programming languages in the world (top 5, according to GitHub). PHP outpaces Java and Python in terms of demand and has been used to create Facebook, WordPress, Magento, and a bunch of other programs and services we use daily. So, your decision to hire a PHP programmer is certainly right.
Why PHP?
PHP owes such popularity to several reasons:
it's easy to learn and simple to work with;
it's an OOP (object-oriented programming) language;
it's an open-source language, which means PHP is free and accessible by anyone;
it performs well on almost any platform;
it's flexible and develops constantly (the large community of developers creates all kinds of add-ons and extensions to it regularly);
and so on.
Considering this, the number of developers working with PHP is huge, and probably even more of them are learning it as you're reading this. For you, it means that you will always be able to hire a dedicated PHP developer whenever you need them. The main question here is how to hire PHP coders the right way.
Let's figure it out.
How to find PHP developers?
Below we'll overview several platforms where you can hire PHP developers. For now, let's focus on what steps you should take, and what to pay attention to when recruiting, and typical mistakes people make when they hire PHP programmers.
PHP development company vs. remote development
What suits you best
Depending on the nature of your project, your estimated budget, deadlines, and other factors, you might find yourself choosing between remote developers vs. development agencies. Each has its strong and weak sides: you can read about them in detail in our article, "Freelancers vs. software development company: what's right for you." So far, here's what you need to know to find PHP developers with no sweat.
Hire PHP development companies
Simply put, you want to hire a development company when you want a brand new website or a web application. Of course, you can use the services of a full-time remote team (which can be more beneficial in a number of ways). But, if you are looking for a development company for some reason, here are some aspects you should consider.
Pros
They usually provide a full cycle of development, from site layouts to the maintenance of a finished website
There is a large team working on your project. Managers, coders, web designers, testers, QA specialists – each PHP web programmer does their best to meet your requirements
You can expect support and troubleshooting throughout the whole course of the development process
Deadlines are clearly estimated and rarely postponed
There is always a person whom you can address with your concerns: your project manager.
Cons
Pricey! Imagine how many resources a company takes to employ in-house staff, pay taxes, salaries, insurance, office rent, etc. At whose expense do you think a dev company will try to compensate for all that? (Psst, at yours!)
Ownership rights. You might think that since you pay the money, you own the final product. Sometimes, things don't work that way. And development companies often have an army of lawyers to prove why it is so.
You have little control over what's going on during the course of development. Of course, they are the experts, not you. But, sometimes, it's good to have full access to the "workshop," so to say.
Implementing even small changes to the project when it's in progress is not that easy. Development companies are bigger and clumsier than PHP remote developers you can hire online. Every alteration to the project requires additional coordination, rearrangements, and often – money. Your money, because no one is going to provide you with free revisions.
Poor management can kill all the positive experiences of working with a company. If your project manager isn't quite competent (e.g., fails to keep you updated, hesitates to reply to your questions and requests, misinterprets your instructions/requirements when passing them on to the dev team, etc.), the project will turn into an ordeal for both you and the company developers.
How to hire PHP web developers?
Development companies hate us for disclosing their biggest secret
The truth is that you can handle website development with remote devs alone, no companies involved. Given that these professionals are skilled and experienced, you can manage them right.
In other words, do outsource. Working with independent contractors has many advantages, like
Pros
Prices. This is the most obvious and one of the main advantages remote PHP developers have over their colleagues working for development agencies. Hourly rates of top-rated contractors are often pretty affordable, even if you search on specialized platforms for vetted developers
Flexibility. Remember what we said about companies being reluctant to implement changes mid-project? Due to direct communication with hired contractors and the smaller number of people involved in the work on your project, sudden changes and alterations to it can be implemented faster.
Simplicity. When you outsource, a temporary work contract is all that binds you to a remote developer. No legislative complications, and no ownership confusion. Developers get the money, you get the product. Them – money, you – product. Simple.
Easy to find. Show us an online marketplace in 2020 with no PHP devs registered on it, and we'll buy you a donut (gluten-free).
Cons
Trial and error. If you have little experience in recruiting remotes, it will take time and resources to find a skilled and reliable one (multiply your expenses proportionally to the number of contractors if you're hiring a remote team)
Reliability. Sometimes, such devs disappear. They're people, after all. They can get sick, get bored with your project, receive a better offer, or disappear because of other 9000+ reasons.
Security concerns. When hiring a development company, you most likely sign an NDA agreement with them. With developers from the internet, you sign nothing. Get ready to disclose sensitive project info to complete strangers!
Fortunately, the best PHP programmers who work as outsourcers know how to neutralize these cons. We'll get to that a bit later when we analyze platforms where you can find dedicated PHP programmers.
What skills a PHP developer should possess?
The list of necessary skills for a PHP developer includes:
Obviously, excellent knowledge of PHP. Familiarity with JavaScript is an asset, too.
OOP should mean to a developer more than just the first three letters in "oops"
HTML and CSS (even my grandma speaks HTML)
Knowing how to work with structured query languages (SQL) and SQL databases
Database management and optimization
DNS management
Knowing Laravel, PHPixie, Phalcon, Slim, or other PHP frameworks
This list is incomplete, but it should give you the vision of the programmer you want to hire.
And for now, when you know what to look for, time to find out how much you'll have to pay for it.
How much does it cost to hire full-time or part-time PHP developers?
The most affordable option
Sometimes it seems that fooling the system is easy. If you want to hire a PHP specialist, India might look like a perfect option, in this regard. Why?
Salary! This is why companies and startups consider hiring Indian developers in the first place. Indeed, the yearly income of a PHP programmer from India is often a dozen times lower than that of their American or European colleagues. In 2021, an average yearly income of an Indian PHP developer is about $6,100.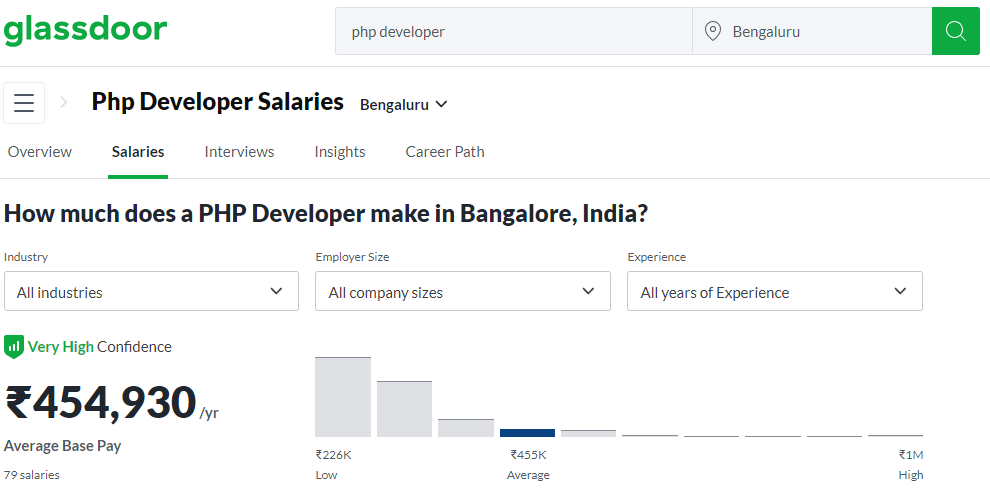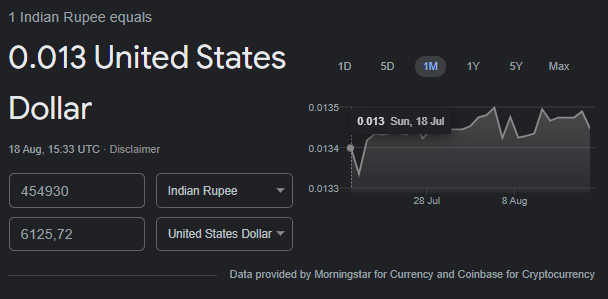 But don't forget that globalization is still a thing. The high quality costs accordingly regardless of the country an offshore developer comes from. So, if you want a thoroughly developed product for reasonable money, you might want to consider hiring elsewhere.
PHP developer salaries in the US and Europe
On the other hand, you can hire PHP app developers in the United States or in Western Europe. Traditionally, an immaculate work ethic, professionalism, and a broad range of skills and experiences come at a price: as you might expect, PHP developers here cost a lot. Here are some numbers for you.
If you live or hire in New York, you will have to pay on average $86,000 per year for the services of a PHP developer.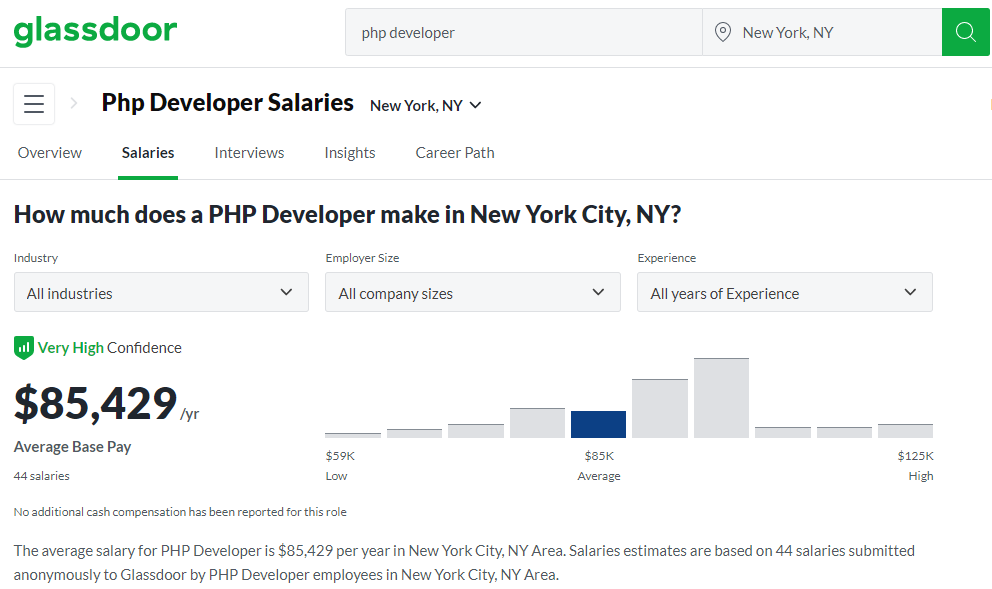 In Los Angeles, a PHP developer will count on at least $80,000 per year.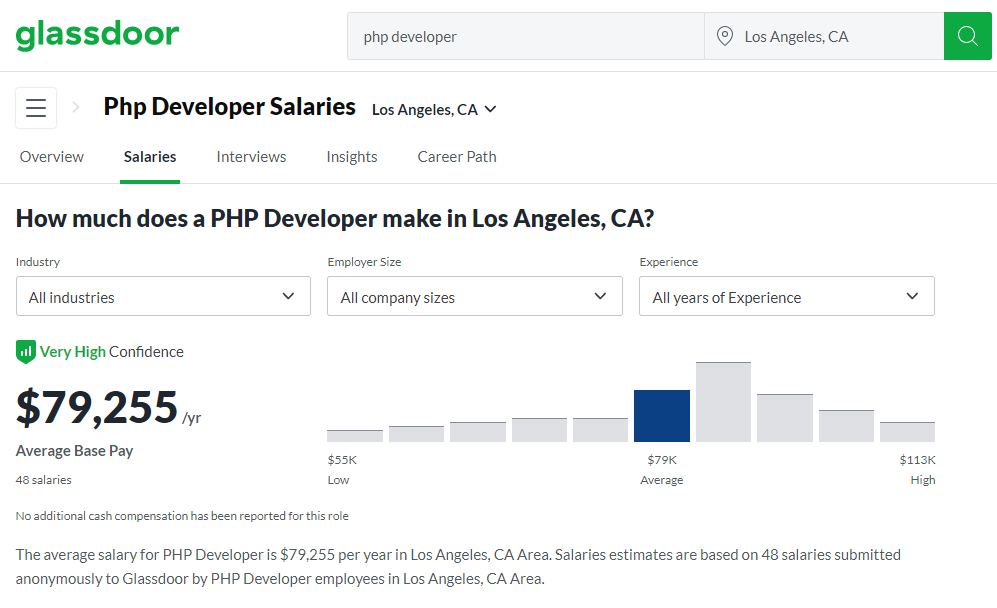 If you believe that hiring overseas would be cheaper, you might technically be right. But still, it's pricey. In Germany, for example, a remote PHP developer will count on €49,259, which is $54,200.
Efficient alternatives
So, Indian developers are more affordable, but the risks of running into an underskilled coder are pretty high. On the other hand, mature senior pros from the United States or Europe cost much, much more. Not every startup or new business can afford to hire PHP programmers in the West.
So, what can you do about it?
If you haven't paid attention to Eastern Europe – Ukraine, in particular – it could be just about time to do so. Sharing the Western mentality and work ethic, PHP developers from this region gain popularity around the world year to year. You can read more about why it is so in our article, "Top-7 reasons for you to hire Ukrainian developers."
Here, we'll only mention the average annual salary of a Ukrainian PHP developer, which is about $26,400, or $2,200 per month.

Do our eyes deceive us, or is it truly a perfect balance between price and quality?
Where to shortlist PHP development professionals?
Lemon.io
This is a platform for vetted developers only. Meaning that no newbies, scammers, or underskilled wannabes work on it. Meaning that you can safely hire dedicated PHP developers here in just a couple of clicks. What is also important, Lemon mostly works with Ukrainian developers, which means high quality of work for reasonable prices.
Pros
Super-meticulous vetting leaves no chances to devs who haven't nailed all of the testing procedures. These include:
– code quality control
– assessment of proficiency (Lemon recruiters check not just the knowledge of programming languages, but also the applicants' ability to solve practical tasks, both typical and unusual ones)
– live interviews with the candidates to evaluate their personal qualities and communication skills
– tests of English to ensure fluent communication.
Understanding that many projects are urgent, Lemon finds competent PHP devs suitable for your job within just 24 hours.
Matching is so good that 98% of Lemon.io clients hire the very first developer the platform offers them.
Working with Lemon.io is safe. It's possible to sign NDA agreements with the developers you hire, to ensure the protection of project-related information. Besides, the platform guarantees that no developer will abandon your project until it's finished.
Customer support addresses requests almost instantaneously.
Cons
Lemon.io is almost exclusively focused on vetting developers. So, if you need experts in other fields, e.g., graphic design or marketing, you will have to look elsewhere.
Upwork
Kind of a black sheep on this list, Upwork is a bidding platform and a nice place to start looking for remote PHP programmers. It's a black sheep not because it's bad (it's not!), but because it's the only bidding platform mentioned in this article. It will probably take a great deal of your time, but eventually, it's possible to find a great developer (or even a team of developers!) for a reasonable price on Upwork. Just keep the following nuances in mind.
Pros
There are literally millions of qualified contractors registered on Upwork. There got to be some great PHP developers out there as well!
Upwork's easy to use. Just register and post a job description specifying order nuances, estimated budget, and deadlines. Freelancers will start applying to your order on their own, you'll just need to look through their profiles and find the most suitable candidate. TBH, it's a chore, actually.
Low hourly rates and fixed prices.
Cons
Unfortunately, low prices are not followed by a high quality of work. Accidentally hiring a beginner or an underskilled contractor is a common thing on Upwork.
This is not to mention scammers. Despite ID verification procedures, it's still possible to run into one from time to time.
Awful Poor customer service will sometimes make you pull your hair out.
Hiring on Upwork is sloooooooow. If you employ a team of recruiters who would search out and interview candidates for you, that can go great. But, if you're doing everything on your own, it can take weeks to find a reliable and skilled enough PHP developer on Upwork.
Gigster
Gigster is a unique service that not just matches you with a freelance developer but gathers a whole team of freelancers to work on your project. Such teams usually include developers, designers, and managers, who can build and supervise your project from start to finish.
Pros
– A team of professionals assembled to work specifically on your project
– Thorough vetting process: Gigster claims to weed out about 99% of freelancers applying to work with it
– Strong safety policies, strict NDAs, and attention to the customer's project security.
Cons
– Team members are selected by AI algorithms. "It's not a bug, it's a feature," as the saying goes. But, judging from some user reviews, the platform would be better off selecting freelancers manually.
– Gigster pricing starts with $150,000.
– Customer experience is not all that brilliant.
Codeable
This is probably one of the first places you'd want to go to when you need a PHP developer. The logic is simple: Codeable specializes in vetting and hiring WordPress experts + WordPress is built on PHP = Why not give it a try? However, here are some aspects you might want to consider before hiring PHP programmers on Codeable.
Pros
An extra stage of the vetting process: Codeable requires every hired developer to additionally pass a 45-days trial period.
High security of payments due to escrow policies
Narrow specialization (WordPress!) and additional QA procedures guarantee freelance devs you hire on this platform really do know their thing.
Cons
If you are a smaller company or a startup, you'll probably find Codeable expensive. Hourly rates start at $60 and are followed up by a commission of 17,5% of the project's estimate.
Codeable's strong suit is also its disadvantage. Don't expect to hire good devs here if WordPress is not the only thing you need.
Gun.io
Imagine that you've been driving a no-name car on diesel fuel, and then you bought a shiny, futuristic-looking Tesla. This is how working with Gun.io feels compared to Upwork. Well, the downside is that it costs as much.
Pros
Gun's vetting procedures are extremely detailed and thorough, even compared to other vetting platforms.
Payments are super-secure. Due to Stripe Connect API, the money you pay to the hired freelancer goes directly to their bank account.
No nonsense with ownership and intellectual rights. All the code your hired PHP developer writes belongs to you, as per a special Consultant Agreement that you sign when beginning to work with Gun.io.
Cons
You thought you knew what "costly" means? Think again. Get ready to pay up to $150 per hour for the services of Gun's developers.
TL;DR
As you can see, it's not that easy to hire a skilled and affordable PHP developer – especially when it comes to remote devs. Luckily, you've got Lemon.io to back you up.
Lemon.io = (good prices + high quality) x hand-picked remote PHP developers.
That is all the calculations and planning you'll need if you call us. Trust us with the rest.
It's FAQ time! Ready to learn some new bits of information? Read on!
Why hire PHP developers?

PHP is one of the most popular programming languages nowadays — despite the fact that it's far from new. Some things just remain with us for years and decades, and PHP is definitely one of those things. PHP is the language that will help you with a variety of applications. The TIOBE (The Importance of Being Earnest) index places PHP in the top 10 programming languages — and the situation remains consequent for at least a decade. 

Here's the list of main PHP advantages:
It's easy to master and operate (intuitive syntax, less time for development);
It's compact (compatible with the majority of web platforms and systems);
It's open-source (hence, it's free to use, and it has a vast encouraging community of skilled masters who'll eagerly help the novices);
It's incredibly flexible (many software environments are suitable for PHP work, plus the developers are free to add any HTML tags to their code).

How to become a PHP developer?

Let's skip the first, the banalest stage of the process — the one where you study some IT-related course(s) or graduate from the informatics program. It's obvious that you should gain some preliminary practical knowledge of the subject matter. Afterward, it's time to get the job, right? How do IT professionals get their jobs nowadays? There are three main ways of acting. The first one is to get a full-time job and work 9 to 5 or even 9 to 6 — with a strictly outlined schedule, regular salary, and pre-planned self-development. For someone, it's the dream option. For those who decline such boring life, there are a few more! If you want to get the job of a freelance PHP developer and be the master of your own time, then it's due season to address bidding or vetting marketplaces. At bidding marketplaces (Freelancer, Gigster, Upwork), you propose your price for the open projects and do them if your bid wins. At bidding platforms, there is no pre-check mechanism, so they're open to everyone, even those having no experience whatsoever. Vetting platforms (Lemon.io, Turing.com) accept only Middles and Seniors, pre-vet all the candidates, and offer you projects at the desired rate.

What should PHP developers know?

The desired skillset of a talented PHP developer is the skillset of any proficient developer plus the specific PHP-related dexterities that lead to a clear functional code. The average programmer should be able to analyze the general requirements of the web page, introduce database solutions and amend back-end code to enhance productivity and performance. PHP developers also require this kind of knowledge — however, in addition to it, they also have to be masters of PHP-specific web frameworks: Laravel, CodeIgniter, or the like. Besides, PHP masters should know object-oriented programming like the back of their hands.

Are PHP developers in demand now?

As the web application boom continues, PHP developers are enjoying their share of deserved popularity. What currently (or constantly) popular things can you do with PHP?
Generate dynamic web page content;
Programming GUIs (graphical user interfaces). The most common examples are web browsers and Microsoft programs where PC users communicate with programs (back-end side) via icons and buttons. 
Command line script writing;
Extreme HTML compatibility (you can write HTML code within PHP code).
That's quite a lot. No wonder PHP developers are in great demand now!
Our experience with Lemon was second-to-none.
Our experience with Lemon was second-to-none. We were matched with a great engineer who's incredibly smart, proactive and punctual. We will be using Lemon again for upcoming dev project!!
Oct 22, 2020
Great communication + Sourcing
Lemon was excellent to work with! They are quick to respond and I have always have positive interactions with them. Not to mention the most important part – they sourced us a great iOS engineer who was better than what we were expecting!
Apr 19, 2021
I was looking for a backend rails...
I was looking for a backend rails developer to lead the charge on developing our APIs and platform integrations. We reached out to Lemon.io and they found the perfect engineer in a day. He's been on the project for almost 2 months and has consistently delivered quality work.
Dec 22, 2020