23 Web3 books to read in 2023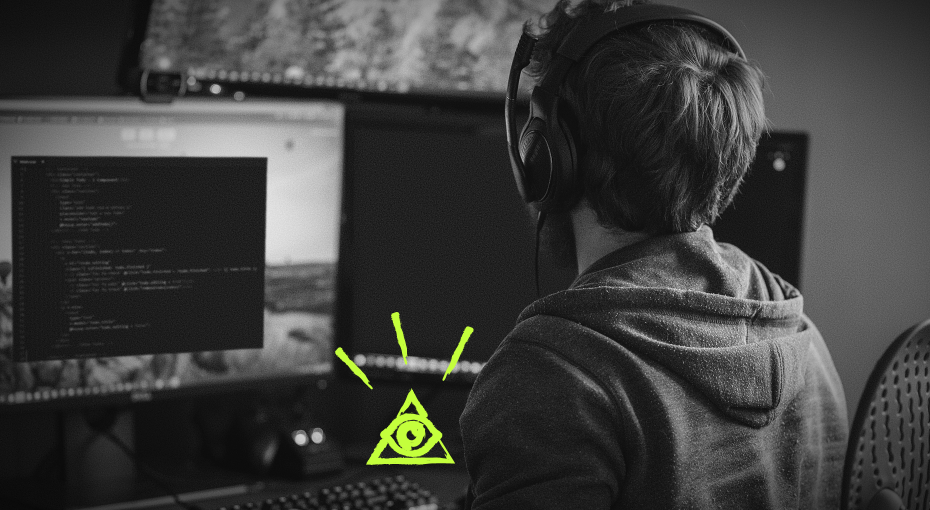 Web3 is the apt term to call the new era of internet development. This new kind of internet is based on smart contracts and blockchain protocols, creating a multifaceted alternative to nowadays online life.
What is Web3?
What exactly is Web 3.0? For the nontech folk, we could define it as the internet's third and latest phase. Different periods of internet development are characterized by the nature of the content. Simply put, the three stages can be summarized like this:
Web 1.0: Read-only
Static
Companies create content and profit from it
Web 2.0: Read/Write
Dynamic
People create content & companies profit on it
Web 3.0: Read/Write
Decentralized
People create content and profit on it
Why are Web3 books and education important?
Modern popular sites are mostly corporations-owned and at least partly government-controlled. Earlier, it was the simplest way to build network infrastructure: businesses or governments install all the components and then take our money, arranging certain rules of use.
Blockchain technology granted new ownership options. Its idea is built around encryption and distributed computing.
Encryption means only people with permission can access blockchain-stored data – even if the data is kept on a corporation-owned computer.
Distributed computing means several copies of the same file are stored on different servers. If one doesn't match the others, the file is invalid. Only owners or members of the distributed network have access to it. It's true even if the data server is owned by a corporation or subject to local government control.
Web3 education is extremely important nowadays since the internet has become an essential part of our lives. Boosted connectivity, overall convenience, and post-pandemic reality guarantee that in 2023, we will spend much more time on the internet than beyond it. What are the core features of this new internet? To answer this question, we should learn about Web 3.0 and study recent books on the topic.
In this article, we will give you 23 hints about the books one can read to boost their literacy in web 3.0 and blockchain technology. Choose anything you like from our web3 reading list — or read them all to be a web 3.0 pundit!
Top 23 Web3 books to read in 2023
1. Coin Gecko (2021). How to DeFi: Beginner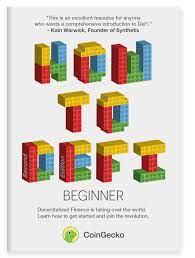 DeFi is an ecosystem of decentralized applications that provide financial services built on distributed networks with no governing authority.
In this book, you will discover:
What is DeFi, and how it differs from traditional finance;
What is Ethereum, and how it influences DeFi;
Step-by-step guides in using DeFi applications;
Real-life use cases of DeFi and options to earn from opportunities within the space.
With simple yet concise explanations and guides, it becomes much easier to understand and get started with the various DeFi applications after this important blockchain book is over.
2. Matthew Ball (2022). The Metaverse: And How It Will Revolutionize Everything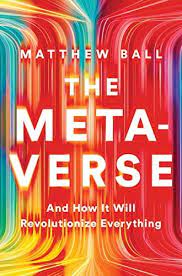 Matthew Ball is a metaverse and blockchain theorist. In this new book, he explains what's metaverse all about and how its core ideas (previously connected mainly with science fiction) can revolutionize our industry — from education and dating to finance and healthcare.
Taking us on an extended tour of the future internet, Ball shows that many proto-Metaverses are already in places, such as Minecraft or Fortnite. However, they offer only a narrow glimpse of coming changes. Very soon, the internet will surround us completely — and our lives, leisures, and businesses will be within it. Clearly and vividly explaining the consequences in his web3 book, Ball provides a much needed glimpse into the once unimaginable future.
3. Andrew Chen (2021). The Cold Start Problem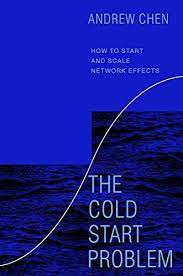 Andrew Chen is a startup executive and investor — and he draws on expertise gained in previous workplaces. Most entrepreneurs lack words and terms to describe network effects and the dreaded "cold start problem" — furthermore, they are at a loss of knowledge to explain them. What exactly are network effects? How do teams create them? How do products rival in a market where everyone has them? Chen draws on his numerous interviews with the CEOs and founders of Zoom, Dropbox, Airbnb, LinkedIn, Twitch, Pinterest, and a few other firms to provide unique insights into these issues.
4. Peter Thiel (2014). Zero to One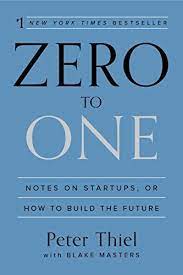 There are still unknown territories to discover and novel inventions to develop. In his book Zero to One, legendary businessman and investor Peter Thiel demonstrates how we can develop unique ways to create and investigate the unseen realms.
Thiel starts with the contrarian notion that, despite being preoccupied with flashy mobile devices, we live in a time of technological stasis. Although information technology has advanced quickly, Silicon Valley and computers are by no means the only areas of development. Advancement is possible in any sector of business or industry. One of its prerequisites is the most important ability every leader must develop: the capacity for independent thought.
Zero to One is an upbeat look at the future of development in America. Innovation begins with learning to ask the questions that lead to the discovery of value in unexpected areas — so don't miss your chance to build background for these questions.
5. Shoshana Zuboff (2018). Surveillance Capitalism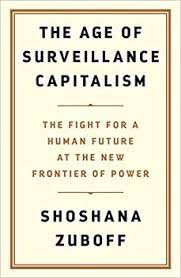 An epoch-defining international blockbuster, "The Age of Surveillance Capitalism" is a 700+ page sociological examination of the digital era that has been compared to Rachel Carson's groundbreaking "Silent Spring."
It explains how large tech companies like Google and Facebook convinced us to sacrifice our privacy for convenience, how personal information (or "data") has been used to predict, influence, and even change our behavior, and how this has had terrible repercussions for democracy and freedom. Zuboff sees the term "surveillance capitalism" as a "new economic system" and "an expropriation of essential human rights, which is best viewed as a coup from above."
6. Sinan Aral (2020). The Hype Machine How Social Media Disrupts Our Elections, Our Economy, and Our Health — and How We Must Adapt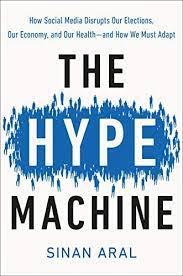 The globalization brought about by social media also gave rise to bogus news and divisiveness. Sinan Aral, an MIT professor, argues that to direct today's social technology toward its vast potential and avoid the ways it can tear us apart, it is essential that we acknowledge the enormous impact social media has on us — on our politics, our economics, and even our health.
Aral examines the inner workings of the most influential social networks to address how much social media influences our decisions, for better or worse. "The Hype Machine" provides the go-to manual for comprehending and making the most of the technology that has altered our society by outlining methods for being more conscious social media users.
7. Dan Gilmor (2010). Mediactive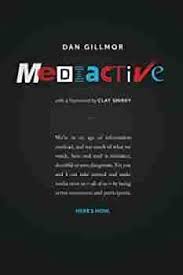 Although Dan Gilmor is a journalist who cares about society, he views media and our interaction as requiring a wide range of attitudes, actions, and tools. He provides a framework for seeing ourselves as active consumers, with the requisite traits of skepticism and tolerance with intricate stories.
His framework extends to us as producers, providing a straightforward yet instructive manual on how we may now create our media and make it available to the general public, advising each of us to participate on the network and also to have a home base online that we are in control of.
8. Shermin Voshmgir (2020). Token Economy: How the Web3 Reinvents the Internet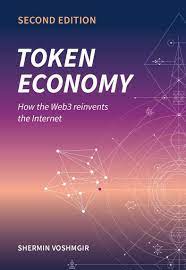 By examining blockchain's economic implications and potential to rethink the functioning of online programs, Shermin Voshmgir's "Token Economy" goes deeply into Web3's potential. The book examines the motives behind blockchain technology rather than the specifics of its implementation.
9. Gabriel Rene, Dan Mapes (2019). The Spatial Web: How Web 3.0 Will Connect Humans, Machines, and AI to Transform the World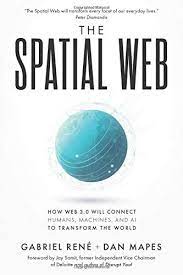 This book will teach you…
how rapidly advancing technologies are fostering a significant "convergence";
why augmented and virtual reality will enable us to superimpose our knowledge and fantasies on the real world;
how artificial intelligence will impart on the surroundings and the items that surround us;
will the Internet of Things and robotics make it possible for our houses, cars, clothing, furniture, and appliances to become interconnected and endowed with the ability to see, feel, hear, smell, touch, and move objects in the real world;
how the future's human, mechanical, and virtual economies will be able to deal with protecting our data.
10. Patrick Ejeke (2022). Web3: What is Web3? Potential of Web 3.0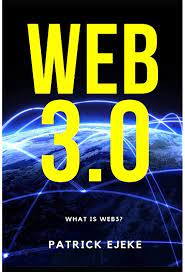 This book is for those just getting started in business analytics and the internet of money. It addresses the opportunities and fundamental Web 3.0 ideas that might be applied to business strategies. Decentralization and openness are the founding principles of this new economic system. To comprehend how it functions, we need to research the new opportunities for company growth and learn how marketing will evolve as we move farther into the Web 3.0 age.
11. Andreas M. Antonoupoulos (2019). Mastering Ethereum: Building Smart Contracts and DApps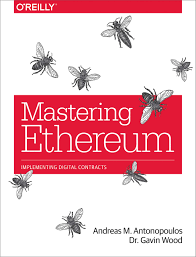 "Mastering Ethereum" is the go-to book for those interested in learning about the Ethereum protocol. With the help of this platform, you can operate openly blockchain-based decentralized applications (DApps) and smart contracts without any centralized authority or points of failure. If you are one of the numerous open-source programmers, integrators, and system administrators already using it, the book will also come in handy.
Andreas M. Antonopoulos and Gavin Wood's practical tutorial teaches you about creating DApps and smart contracts on the Ethereum blockchain and other virtual machine blockchains.
12. Saifedean Ammous (2018). The Bitcoin Standard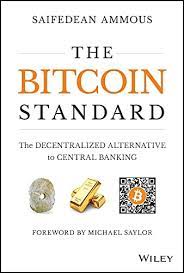 Few people noticed in 2008 when a pseudonymous programmer announced "a new electronic cash system that's peer-to-peer, with no trusted third party" to a small internet mailing list. Ten years later, and against all odds, this fledgling autonomous decentralized software offers a hard money alternative to contemporary central banks. "The Bitcoin Standard" examines the economic factors that have contributed to Bitcoin's growth and its potential effects on the economy, politics, and society.
13. Chris Burniske, Jack Tatar (2016). Cryptoassets
Burniske and Tatar discuss key technology ideas and examine blockchain from a financial standpoint. Rather than being created for programmers or Bitcoin aficionados, "Cryptoassets: The Innovative Investor's Guide to Bitcoin and Beyond" is intended for investors. The authors address the fundamentals before going over Bitcoin's beginnings during the financial crisis of 2008, outline the key distinctions between the more general blockchain technology and Bitcoin, and describe the several kinds of crypto assets. Burniske and Tatar deserve appraisal for creating the required groundwork, even though the market is still too new for any framework to be conclusive. Probably not the best book on crypto, but definitely worth reading.
14. Don and Alex Tapscott (2016). Blockchain Revolution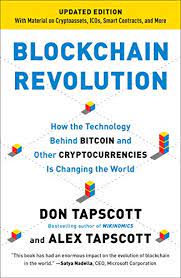 Don and Alex Tapscott wrote "Blockchain Revolution" to outline the effects of cryptocurrencies. Don Tapscott, who also wrote "Wikinomics," and his son Alex, a blockchain specialist, thoroughly explain the technology. They see it as a straightforward yet revolutionary protocol that uses the distributed ledger to make financial transactions anonymous and safe.
Blockchain technology's totally open platform will change who can join, how we can use the internet, and what we can do there. Besides, it will significantly enhance the provision of growing financial services and protect individual identification information, claims Tapscotts. One of the best Web3 books ever written.
15. Phil Champagne (2014). The Book of Satoshi: The Collected Writings of Bitcoin Creator Satoshi Nakamoto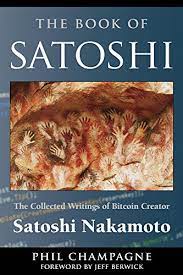 Like the currency he invented, Satoshi Nakamoto's identity is virtual — it exists just online. The Nakamoto identity, which may stand for an individual or a group, only appears in the early internet articles that introduced and described Bitcoin. The key writings that describe how Bitcoin was created are collected here for the first time.
The Book of Satoshi offers a handy way to go through everything that Satoshi Nakamoto wrote over the two years that made up his "public life" until he vanished from the internet, at least in that capacity.
16. Jared Tate (2019). BlockChain 2035 — The Digital DNA of Internet 3.0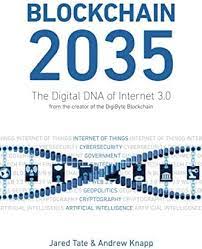 The book focuses on Web 3.0 technology and examines how it will affect individual natural constraints and interruptions for the information and financial processes of the late 20th and early 21st centuries. Jared Tate discusses the impending occurrence of some of the swiftest, most advantageous, most dramatic transformations in human history.
His work focuses on technology and how the globe grew perplexed by the middle of the 2020s. Due to the internet's serious security weaknesses, businesses and nation-states will struggle, and the foundations of governance and commerce will need to be reexamined due to the blockchain technology onslaught.
17. Evan McFarland (2021). Blockchain Wars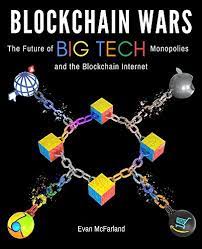 One of the best books on Web 3.0 focuses simultaneously on Web 3.0 itself, bitcoin, and cryptocurrencies — catering to the readers who think all the mentioned technologies raise the issues of Big Tech's censorship, microtargeting, and antitrust tactics at the same time. McFarland also covers the clandestine conflict between the important technological sectors that coexist alongside it as Web3 evolves. The blockchain is viewed as the foundation of technology overall and analyzed from this perspective.
18. William Mougayar (2016). The Business Blockchain: Promise, Practice, and Application of the Next Internet Technology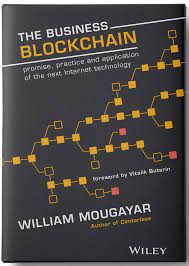 A must-read for fans of Web 3.0 and smart contracts. Its author, blogger, educator, analyst, consultant, executive, startup mentor, and thought leader William Mougayar, the technology investor with 34 years of experience, offers two strategic assertions. First — using the blockchain will result in diverse results due to its polymorphic features. Second — the problems blockchain addresses should not be considered a criterion for understanding its potential.
19. Yan Pritzker (2019). Inventing Bitcoin: The Technology Behind the First Truly Scarce and Decentralized Money Explained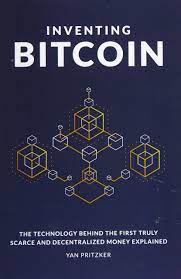 "Inventing Bitcoin," written by the former CTO of Reverb.com, will aid in your understanding of bitcoin, which is necessary to comprehend blockchain. Since the early 1990s, this 1970s-born technology has been in use on a large scale — it's high time to dive deeper into its details and understand Web3 applications better.
20. Liu Cixin (2008). The Three-Body Problem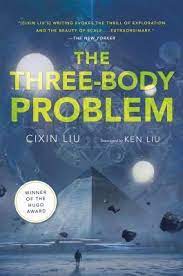 This well-known Chinese bestseller of the blockchain community is crucial to comprehend the differences between the disruptive (game theory meets cryptography meets open source software) and the non-disruptive (cryptosecurity) blockchain facets.
This book's vividly graphic explanations make the multivariate game theory parts easier to understand.
21. Fernando Vega-Redondo (2007). Complex Social Networks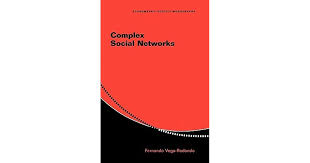 The book discusses the basic types of social networks that emerge, including — and this is crucial — the small world network that we can already see growing in bitcoin. When planning a project or choosing how to create a product, understanding how networks form is vital knowledge. "Complex Social Networks" is a good beginning for those unsure where to start.
22. Daniel Drescher (2017). Blockchain Basics: A Non-Technical Introduction in 25 Steps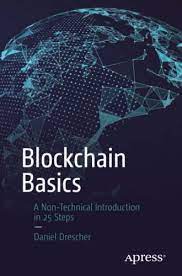 Daniel Drescher, a seasoned banking professional, focused on machine learning, big data, and automation in electronic security trading, explains the fundamentals of blockchain technology in 25 straightforward steps without using code, formulas, or other jargon from the field of computer science.
The importance of blockchain technology and the problems it solves are discussed, along with the excitement and hype surrounding its potential, the interaction of its components, getting around blockchain's limitations, and the main use cases for the technology. Readers also learn about the technical aspects of blockchain and their roles in business applications.
23. Arya Ghobadi (2021). Web 3.0, Ethereum, and a More Perfect World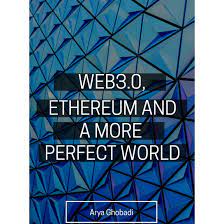 Web 3.0 may be a word that is unfamiliar or simply unheard of to the ordinary internet user. They might not even be aware that Web 1.0 and 2.0 exist. Arya Ghobadi provides a brief overview of Web 3.0's forerunners, Web 1.0 and Web 2.0, to aid people unfamiliar with this impending development. It describes in more detail what they were and what they were involved in. Then she goes on to illustrate how the entire planet — and even a world beyond — will adopt Web 3.0.
Final thoughts on the top Web3 books
Web 3.0 is quickly becoming essential to our internet reality and online landscape. It is unavoidable — and it grants a lot of new challenges and possibilities. To benefit from them in the best possible way, it's essential to know the main features of Web 3.0. Blockchain, bitcoin and other cryptocurrencies, decentralization, and many more previously unknown concepts are knocking at our screens. Let's be prepared!
Wanna learn more? Read our extended FAQ!
Is Web 3.0 the metaverse?

Not exactly. Web 3.0 is a phase of internet development, and metaverse technology is one of its core attributes. Its essential building blocks will be blockchain systems, and they will be run via computer networks from different corners of the world. 


What are the disadvantages of Web3?

In addition to multiple convenient bonuses, Web3 has its disadvantages. What are they?
1. For browsing in the Web3, users will require powerful computers (more powerful than for Web2);
2. It will be a tad difficult to regulate and grasp;
3. All the personal and confidential information in Web3 will be easily accessible;
Web2 sites will inevitably require updates.

Why is Web3 the future?

All of us realize that we can't live without the internet. With the changes of the internet nature comes the change of our future. Some say that Web3 will guarantee your data privacy, while others claim that privacy issues will remain the most painful even in the future.

Is Web3 dark web?

No, it is not. The dark web is a Web2-based encrypted environment used for illegal online operations, and Web3 is a blockchain-based technology making data completely decentralized and secure.

How big will Web3 be?

According to Market Research Future, the Web 3.0 sector by 2023 will be worth approximately seven trillion dollars. Contrary to popular belief, its fate isn't so deadly dependant on the cryptocurrency market volatility: despite the bitcoin crash, the value of Web3 technology remained just as high.