Toptal Review |
Is Toptal Any Good?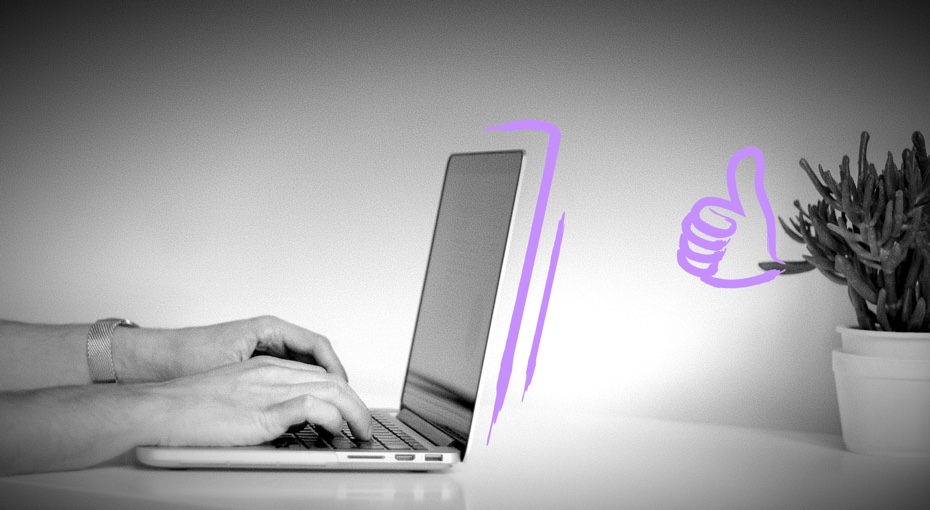 How Toptal works and what real customers say about using Toptal? Toptal prices, screening process, best and worst reviews — read now!
What is Toptal
Toptal is a freelance platform supplying large corporate clients with software engineers and developers, designers of all sorts, and business consultants. It was founded in 2010, and its name is the abbreviation from the words "top talent."
At the time Toptal was introduced to the market, they immediately stood out due to the pioneering recruiting procedures: to ensure the competence and professionalism of the contractors they collaborate with, Toptal made every freelancer undergo screening procedures, which last for 4 to 6 weeks. As a result, only 3% of the applying freelancers actually get accepted to Toptal's network.
How does Toptal work
Another unique feature Toptal has brought to the table before anyone else, was their completely new approach to matching clients with freelancers. Whenever a client comes to them looking to hire a developer for their project, they simply submit the task description to Toptal team who then assigns the customer with a developer who they think would be the best fit for the project.
Such an approach was designed to eliminate the need for the client to go over dozens of profiles trying to pick the programmer who'd be able to complete their task.
Unlike other platforms, Toptal doesn't have a bidding system. Meaning, they are the ones to set the hourly rates for the developers. Those rates are usually based on freelancers' code quality, experience, how rare their skill sets are, and location.
Where is Toptal located?
Unlike regular brick-and-mortar businesses, Toptal was initially started as a virtual company – which means that it had no dedicated offices in the beginning. Later, when the company grew bigger, it established offices in San-Francisco, Washington, and New York. Its headquarters are currently located at 548 Market Street Suite 36879 San Francisco, CA 94104 United States. At the same time, Toptal's fulltime employees have an option of remote work if they want to.
Who owns Toptal?
Toptal was founded by Taso Du Val, who is currently its CEO, and Breanden Beneschott, Toptal's COO.
Toptal Customer Reviews
Social proof and customer feedback is probably the best representation you can count on when choosing your next freelance vendor. Naturally, we could not ignore the best and the worst comments Toptal clients leave on the most trusted review platforms like G2Crowd, Trustpilot, and Facebook. We've also included some of the reviews developers write about their experience working with Toptal on Glassdoor.
Toptal clients on G2Crowd
According to the customer feedback on G2, despite the size of the company, Toptal hasn't even made the list of Top-20 freelance platforms. With an overall score of 3.5 out of 5, the majority of reviews claim that even though Toptal does a good job vetting the freelancers and delivering decent results, they may not be the best fit if you're:
Looking to hire for long-term projects
Want the best deal in terms of quality for the price
Here's what Toptal clients have to say:
Toptal reviews on Trustpilot
Opposite to very few reviews found on G2, Trustpilot seems to be a much more welcoming place for Toptal customer reviews. With the impressive 957 reviews and Excellent ratings, Toptal is named to be one of the best products in the recruitment services category.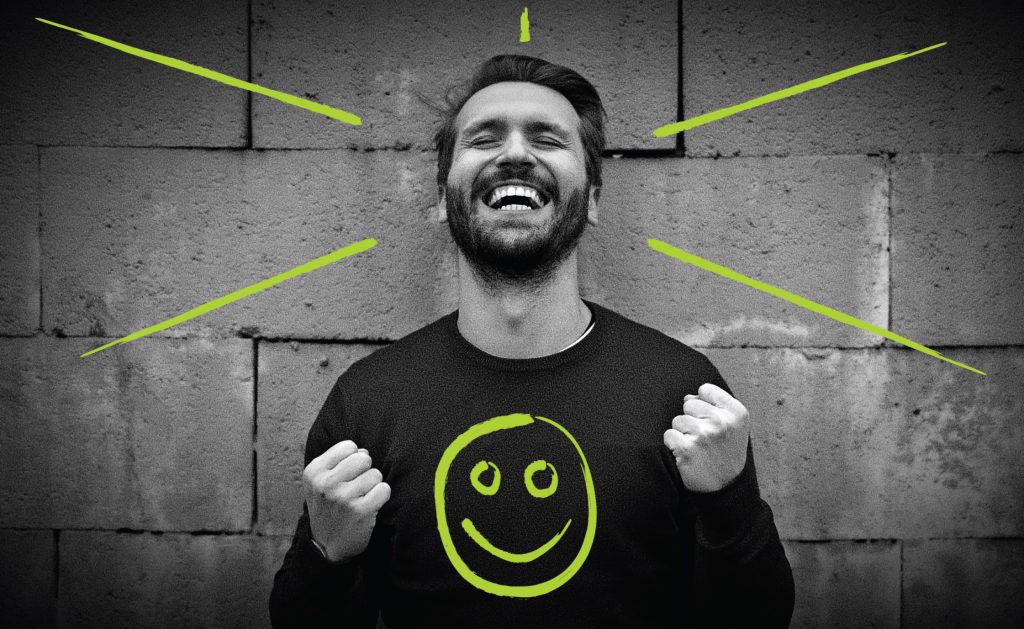 To provide you with the impersonal view about Toptal reviews on Trustpilot, we've selected 2 best and 2 worst reviews which can be found on this website:
Positive Toptal reviews
Negative Toptal Reviews
On the contrary, to generally positive reviews about the great service Toptal provides, the negative feedback they get on Trustpilot is far more specific and detailed. Most of the dissatisfied customers complain about the poor customer service, respondent account managers, and final project costs exceeding the initial estimations for over 100%.
Here's, for example, the story of one of Toptal's clients who has not only missed the deadline because of their freelancer, but was also asked to pay the additional $5000 for the code that didn't even meet the client's expectations:
Another common problem with Toptal is that although many of the reviews say they are not the best service to hire a developer from for the bigger project, their company is more eager to work with the larger businesses and enterprises, so the smaller clients often face the negligence and arrogance when. This Toptal review shows how the person, who was thinking about ordering their services for the first time, was treated when they asked questions to figure out "Is Toptal legit or not?"
Overall, we recommend paying more attention to all the negative reviews hidden behind the positive feedback. We won't argue with the fact that there is no business in the world that doesn't make mistakes or has some weak spots. But at the end of the day, it comes to how those issues are dealt with.
Toptal Glassdoor review
Most of the Glassdoor Toptal reviews are written by full-times employees. If you're interested to hear about freelancers' experience with Toptal, we suggest paying attention to feedback left on social media like Reddit or Quora.
Overall, Toptal employees seem to be quite satisfied with their workplace and tend to provide positive feedback. However, when you start digging a little deeper, you'll find out that not all of their employees are 100% happy with the company policies towards social benefits, work-life balance and corporate culture in general.
Many past or current Toptal employees tend to point out that, although they strongly believe in Toptal's business model and future, they are let down by the company's attitude towards employees, lack of real social benefits and work-life balance. Another issue that's brought up in almost every negative Toptal review — the CEO's immaturity and abusive behavior towards employees, as stated in the following Toptal Glassdoor review:
Toptal Reddit reviews
Unlike all the above-mentioned platforms which have both negative and positive feedback, most of the Toptal Reddit reviews seem to be on a less optimistic side.
Both, Toptal clients and contractors speak about how they've been previously let down by the company which failed to live up to their promises.
Here's a few examples of clients' opinions about Toptal:
Another bad Toptal review on Reddit shows how confusing the Toptal trial period can be for users:
At the same time, freelancers who left a review about working for Toptal or their experiences with Toptal screening process also seem to be unhappy. Here are some of the answers given to a user who was asking "Is Toptal worth it?" in terms of the complicated vetting freelancers have to go through:
Some users are not even afraid to call Toptal scam:
What makes the situation look even worse, is the company's reaction towards criticism some users get in response to their Toptal Reddit reviews:
How to join Toptal
Toptal screening process
Toptal is known to hire the absolute minority of the contractors applying to work for it: only 3% of the candidates manage to pass through all the vetting procedures successfully.
But is the process really that meticulous?
Toptal screening process consists of four stages.
Language test
During this part of the Toptal interview process, the applicant receives a previously scheduled Skype call. One of Toptal's employees (called screeners) gets in touch with them to evaluate how well the candidate is able to read, write, and communicate in English.
No one is asking them questions on English grammar, though. Instead, contractors have 10 to 15 minutes chats about their background, working experiences, their reasons to apply to Toptal, technologies they work with, and so on.
The language proficiency test is needed to ensure that freelancers will be able to maintain clear communication with the clients, understand their instructions, and discuss project details.
Toptal claims that only 26,4% of the applicants get past this stage.
Skill check
Toptal lets the candidates apply for one of the five categories:
Software development (front end, back end, full-stack, QA)
Design (UI/UX, interaction, graphic and web, digital product)
Finance (FP&A, M&A, quarterly reporting)
Project management (Agile, Scrum, digital project management, software development project management)
Product management (product strategy, digital product management, software product management, etc.)
Depending on the category a contractor chooses, they will receive a link to the assignment meant to test their skills in the chosen domain. Software developers mostly receive links to Codility – an automated service for testing the skill sets of coders and programmers.
The Codility test consists of 3 tasks, for which a freelancer has 90 minutes to answer. The platform evaluates the code by two parameters: correctness and performance.
In order to succeed, a contractor needs to score 120 points out of 300. It doesn't seem much, but only 7,4% of the applicants pass.
Live screening
Candidates who successfully get through the previous stages, receive an email with an invitation to a live coding session. It's a Skype call with one of Toptal's Senior Engineers, during which a freelancer is given a coding assignment and asked to share their screen why they solve the problem. Senior Engineer then evaluates the freelancer's performance.
3,6% of the candidates who pass the live screening stage believe it's one of the most nervous parts of the whole screening process.
Test assignment
A candidate receives a test project. It can we a web application, a mobile app, a back end project, etc. Upon completion, there is yet another interview, during which contractors discuss their projects with a Senior Engineer.
After this, a candidate must wait while Toptal's staff review everything once again.
And only then the long-suffering candidate receives an email with the subject, "Welcome to Toptal."
Or they don't.
Toptal interview questions
Toptal screening process is quite an intimidating procedure for freelancers, no doubt. But, for those developers who get all the way through to the live interview stage can pretty much relax. At this point, freelancers are not likely to be asked to solve any tech tasks. Toptal interview questions mostly serve for two main purposes:
To evaluate freelancers' communicative skills
To doublecheck their spoken English
Toptal interview is usually held by one of their dedicated recruiters who will speak to you about the typical things HR people usually ask:
What's your core expertise?
What's your previous experience with part-time or freelance projects?
Have you applied to any other similar networks?
Why did you decide to apply to join Toptal?
How did you learn about Toptal?
How many hours per week do you want to dedicate to Toptal?
What would be a perfect freelance project for you?
What do you expect from working with Toptal?
Overall, this 10-minute call is definitely not the most challenging part of the Toptal hiring process, especially for native English speakers.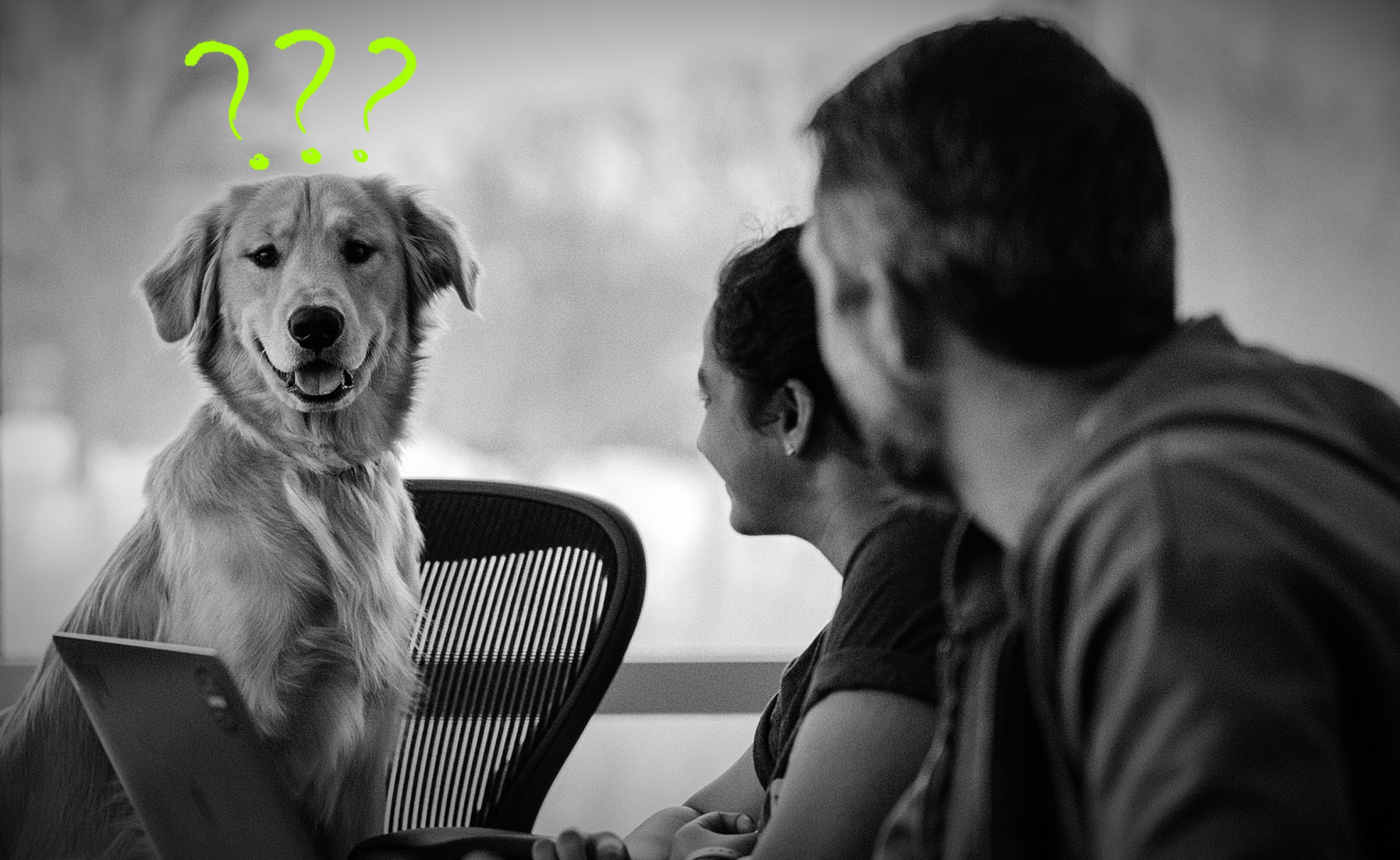 Toptal salary
Toptal salaries for full-time employees
According to Glassdoor and Indeed anonymous surveys and estimation, salaries at Toptal seem to be meeting the average benchmarks for the similar US companies. People paid the most at Toptal are lawyers, software engineers, product managers, and sales executives. Customer support and admin departments earn the lowest wages at Toptal.
The following graph shows average Toptal salaries by the department, according to Indeed's estimations:
How much does Toptal pay freelancers
Below, you will find the usual hourly rates Toptal charges their clients with. While those rates may seem to be above the market average, keep in mind that those rates already have a margin atop of freelancer's wages.
The average margin among other freelance platforms on the market varies in the range of 20-40%, with the industry-standard being 30%.
That means, that even if a client charged $90 an hour, the freelancer's pay won't exceed $63. But, judging by the some of Toptal Reddit reviews, the actual margin Toptal has is way above 30%. Some of the reviewers who have tried working for Toptal say that the rates they were offered were far from those advertised. They also claim that Toptal's employees tried to pressure freelancers into lowering their rates all the way down to $15/hour while the average rates for clients for the people with the same skills and experience were 4 times higher.
Overall, there isn't one fixed hourly rated based on freelancers' core technology or experience. It's always a combination of different factors, including the following:
Experience
Tech expertise
Programming languages, frameworks, technologies freelancers are familiar with
How rare freelancers' skills are
Demand
Freelancer's location
And so on. Keep in mind that one of the factors that will influence Toptal's decision regarding freelancers rates is the person's own perspective about the fair hourly rates. So, if you plan to apply to Toptal, don't be too humble!
Toptal's flexible margin can be explained using the following example:
Two contractors from different regions work on two similar orders for different clients.
Toptal names the same price to both of them: $120.
Freelancer A works for $50 per hour, Freelancer B – for $10 per hour.
Toptal's operational expenses in both cases are the same: $30.
By the end of the day, Toptal earns $40 on the first freelancer, and $80 on the second one.
All the figures have been made up for the sake of the example.
Here is a simple graph illustrating the example above:
Toptal fees for freelancers
Toptal freelancers don't have to pay any additional fees. Some freelancers may be charged with transactional fees depending on what payment options they use, but in even in those cases, the fees are not applied but Toptal, but rather freelancers' payment financial partners.
Toptal pricing
How much does Toptal cost?
Toptal's official FAQ points out the following ranges for freelancers from different fields of expertise:
Skill check
Part-time:
$1,000-$1,600+
/week
Full-time:
$2,000-$3,200+
/week
Toptal designer rates
Part-time:
$1,200-$2,600+
/week
Full-time:
$2,400-$5,200+
/week
Toptal financial rates
Part-time:
$2,000-$3,200+
/week
Full-time:
$4,000-$6,400+
/week
Toptal project manager rates
Part-time:
$1,300-$2,600+
/week
Full-time:
$2,600-$5,200+
/week
Toptal hourly rates for product manager
Part-time:
$1,500-$2,800+
/week
Full-time:
$3,000-$5,600+
/week
Other Toptal Fees
There is a $500 pre-payment that you transfer to the platform before hiring a contractor which will be considered as a deposit for the risk-free trial period.
Upon receiving this payment, Toptal will start looking for a suitable developer to offer for your project. Once they assign a developer, you will have two weeks to make sure their skills and experience are good enough to successfully complete your orders. If you continue working with them, this deposit will be used as a credit to your first invoice. If Toptal fails to provide you with the person who suits your project, the deposit will be returned to you in full.
Conclusion: Is Toptal any good?
Toptal benefits
Screening guarantees professionalism
This is probably the Numero Uno advantage Toptal can boast of. The screening process is thorough and scrupulous and allows the company to hire truly professional contractors. Even though freelancers often complain about the procedures, the benefits of the Toptal vetting process for clients are undeniable.
Safety and reliability
Toptal values the security of its users, so you can rest assured: this is the aspect the company treats seriously. Everything your freelancers do is kept private, including your IP and all related information.
The NDAs and confidentiality help keep your personal and project-related information safe. Toptal screening process and interviews freelancers must undergo when applying to Toptal minimize scam threat.
Matching
Toptal's project managers are trained to analyze clients' needs and expectations in order to find the best-suited developers for the job. Clients who are considering hiring from Toptal won't have to go through many profiles. Instead, they will be presented with one candidate and get to work with them on a 2-week risk-free trial period.
Customers often point out that freelancers assigned to their projects by Toptal had exactly the skills needed to do the job.
Big-name companies among Toptal clients
Sometimes, your clients can tell more about you than yourself. Toptal enjoys co-operation with clients such as Airbnb, Zendesk, JP Morgan, Artsy, and other famous companies.
Refund policy
If you are unsatisfied with the quality of the provided services, Toptal will refund you, partially or in full. You might have to initiate a dispute with the company's support team to get a refund.
Toptal downsides
Poor support
Sometimes, not always. But still, as many people pointed out in their reviews, Toptal's support team can be unresponsive and unhelpful.
Pricing
Toptal business model allows the company to vary its margin depending on the order. If you are a customer and agree to Toptal's price, you'll never know what price a contractor actually works for. If you are a contractor, you never know how much Toptal has charged the client with. The company's strict NDA prevents the sides from disclosing this information.
If you are a customer and agree to Toptal's price, you'll never know what price a contractor actually works for.
Hard to find a gig
Freelancers (particularly on Reddit) often point out the impossibility to find a job after passing the screening process. Some claim to have waited for months without being assigned to any project, others say that Toptal prefers lower-priced freelancers to their colleagues with higher rates.
Long waiting times
If you are a customer, sometimes you have to wait up to three weeks before Toptal finds a contractor who possesses skills and experience to work on your order. This, however, more often applies to long-term or full-time positions that require rare skill-sets or experience.
Toptal Alternatives
Although Toptal was certainly one of the first freelance websites to introduce advanced vetting algorithms, matching, and curated talent networks, they certainly do not remain the one and only company on the market with this or similar business model.
Moreover, many of the major Toptal's competitors have taken the idea even further, perfecting the screening process, lowering the margins to ensure that both freelancers and their clients get the best rates, and minimizing the waiting times for the clients who need developers ASAP.
If you've had a bad experience hiring from Toptal before or simply find Toptal costs to be unreasonably high, we suggest reading our recent research about Toptal's best alternatives: