Looking For Toptal Alternatives? Top-5 Toptal Competitors Here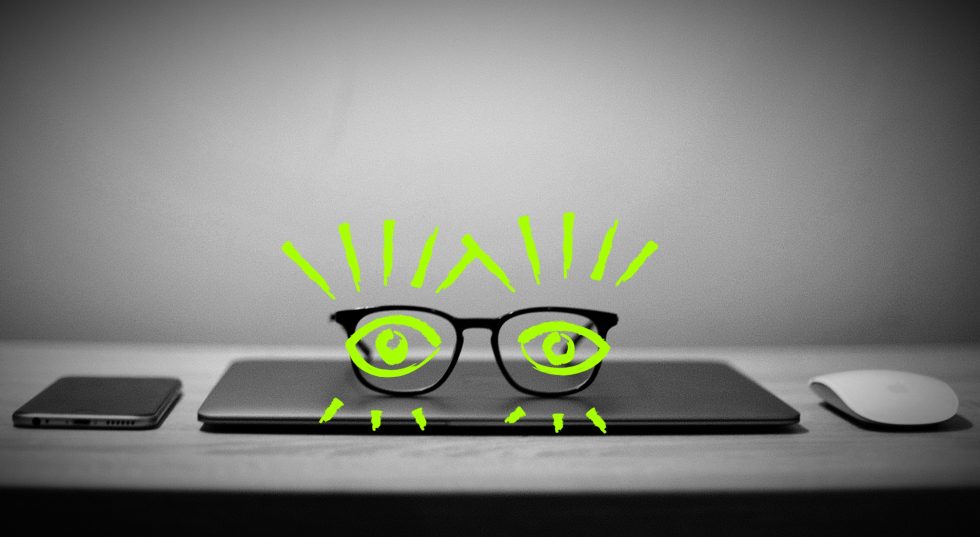 List of the best Toptal alternatives with reviews and comparison table. Learn about the most promising Toptal competitors and choose the best for your project.
Why employers look for Toptal like companies
Toptal has been on the market of freelance platforms for over 9 years now. At the time when Toptal was founded, the entire industry of freelance marketplaces wasn't nearly as crowded as it is now.
Back in 2010, Toptal was offering the innovation no one else on the market had: the vetting process. And as it turned out, this was the innovation employers wanted.
Before Toptal, the general public mostly had only been using the classic bidding freelance marketplaces: the clients would list their projects among dozens of others, and the freelancers would apply to be hired for those gigs, placing the various bids for which they would be ready to complete the task.
Freelancers with higher professional levels wouldn't want to compete with the prices offered by their less skillful competitors.
Such systems have their pros and cons: on one hand, those generic freelance platforms were quickly gaining popularity among freelancers, and as the supply of the working force grew, so did the competition, causing the average rates to go lower, making the services more and more affordable.
On the other hand, with the hourly rates going down, the overall job success rates started to decline too. Freelancers with higher professional levels wouldn't want to compete with the prices offered by their less skillful competitors.
At the same time, generic freelance websites didn't offer any guarantees, real client protection, or effective verification processes. Making the art of choosing the right vendor for their clients even more difficult.
So, when the Toptal came out offering the vetting process, inside client-freelancer matching algorithms, and client support, everyone who valued their time over the cheap rates offered by unverified freelancers, was happy to start approaching their development outsourcing the new way.
In this article you'll find a list of top-5 Toptal alternatives along with our perspectives on why you should or should not choose to work with them instead of Toptal.
But if you already know what you're looking for, and that thing is a platform that offers Toptal-quality devs at up to 50% more affordable rates, we suggest you save the time you'd spend on reading the article and hope on a 15-minute call with us right now. That way, we could match you with a perfect candidate by this time tomorrow.
Schedule a call
Account manager
Kate
is online
What distinguishes Toptal competitors
As it often happens in the tech world, the market goes from admiration to seeing the weak spots, that could be improved, quite fast. The same thing happened with freelancing platforms.
The main problem with Toptal being their narrow focus on big corp orders and booming startups. Not that it's a problem as it is — nothing's wrong with that. Unless, of course, you're looking to hire a vetted freelance developer for a small business, or a bootstrapping digital agency, and don't have extra money to pay for the brand.
So, while the Toptal was offering all the benefits that made them rise up over the existing competition, their prices were just as high as the quality of the services they were providing.
Fortunately for the businesses who couldn't afford Toptal, it has been quickly discovered, that it is indeed possible to match the clients with qualified freelance professionals at rates much lower than Toptal's. So the rise of the Toptal like companies began.
Of course, not all of the Toptal alternatives are the same. But really good ones can be determined based on 4 important criteria:
Multiple-step vetting process
Fixed hourly rates, no bidding system
Focused on one to five professions
They offer lower prices and welcome small projects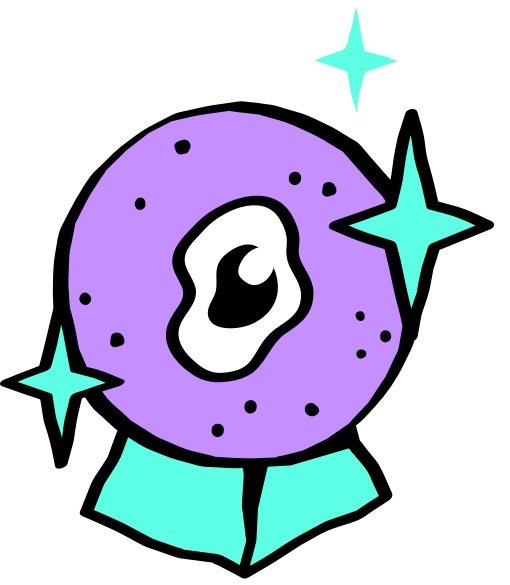 How to choose the best Toptal alternative
Judging from our experience, 80% of the clients during their search for alternatives to Toptal, hope to find a freelance talent vendor who is able to provide the same-level professionals at the lower price points.
The remaining employers who are not satisfied with what Toptal offers for the price, have four leading reasons to look for websites like Toptal:
Their scope of development tasks is not big enough for Toptal
Toptal didn't manage to find a developer fast enough
They've hired someone from Toptal and weren't satisfied with the services provided
The $500 upfront deposit they need to pay before they get a developer assigned scares them off
So, if you're looking for a better Toptal alternative to hire a freelance developer, we recommend focussing on the companies with the following features and benefits: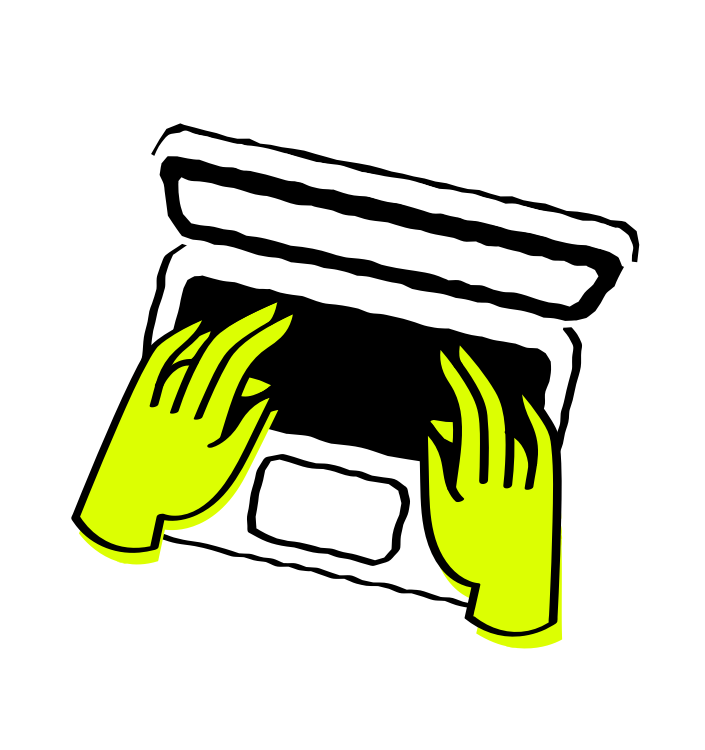 On-point vetting process
Their talent pool is mainly developers
Fast matching — within hours for small tasks and common frameworks, within a week for full-time or long-term positions
Hourly rates within your budget, but not suspiciously cheap
No payments before you're matched with the freelancer that suits your needs
They work on projects of all sizes
Positive reputation and feedback on trusted review websites and social media
Non-bidding pricing system
Live support team
So let's take a look at the top-5 most popular Toptal competitors and analyze whether they're worth giving a try.
Lemon.io vs. Toptal
Lemon is a non-bidding freelance marketplace to hire freelance developers on demand. This freelance platform has been on the market for over three years, providing clients with access to the most talented developers from Eastern Europe. Previously known as CodingNinjas, Lemon is a recent rebranding of the company well known as one of the best Toptal alternatives.
Focused on improving vetting and matching system, Lemon.io has been able to provide the best-suited programmers to more than 500 startups and gain the reputation of a transparent and reliable partner.
Comparing Lemon.io vs Toptal, the obvious difference would be the size of the company and talent network, as a result. Size matters — no doubt. But being big doesn't equal to being better. Compared to Toptal, Lemon provides customers with faster matching and feedback, treating every project, no matter how big or small, with the same personal approach on every stage. Also, Lemon offers free project estimation, to get a free quote on your task, click the button below:
On average, Lemon is able to offer up to 50% lower hourly rates connecting clients to professionals with the same or better coding skills.
Here's 5 other facts that speak Lemon.io the most:
98.6% of the projects assigned to developers are delivered on time and according to initial requirements.
90% of the new clients are satisfied with the very first candidate Lemon matches them with.
84% of new projects get matched to the right candidates within 24 hours.
97% of the first-year clients still work with Lemon after more than 3 years.
Customers review Lemon.io at 9.4 out of 10 on Trustpilot, and 4.9 out of 5 on G2Crowd. Both rankings are the top scores among all the freelance platforms reviews.
Focused on improving vetting and matching system, Lemon.io has been able to provide the best-suited programmers to more than 500 startups and gain the reputation of a transparent and reliable partner.
Lemon.io has recently started to also provide the customers access to verified and trusted web designers and QA engineers, striving to become a one-stop solution for digital businesses relying on freelancers.
Upwork vs. Toptal
It wouldn't be fair not to include one of the biggest and most popular freelance websites on this list. But is it fair to compare Toptal vs Upwork, taking into account the two platforms have completely different business models? Let's analyze!
Upwork is known as the go-to website for hiring freelancers for all sorts of work: developers, copywriters, designers or data-entry virtual assistants — you name it. Another significant difference is that, unlike Toptal or Lemon.io, Upwork has a bidding system.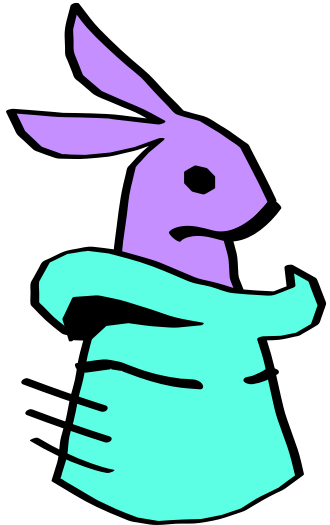 So, if you're looking for a freelance developer, for example, instead of just submitting your task and being automatically assigned a professional who has the skills and experience to complete your project, you will have to go through dozens of applications from all the freelancers who are interested and you gig and figure out which one of them would be the right fit. Since they are free to set their own prices, it's likely that the min and max bids will significantly differ.
As we've said earlier on, such a system has its' positive side — you may get lucky and hire a decent professional at a lower budget. On the contrary, you'd have to spend much more time and effort going through applications, CVs, interviews, and still, you're not guaranteed to get the on-time delivery.
Another advantage of Toptal vs Upwork is that with the platforms that have a vetting process and fair rates for freelancers, you're protected from the frauds common within the generic bidding marketplaces like Upwork. One of the most frequent fraud scheme you should keep in mind is that often when hiring a freelance developer you may bump into fake accounts which in reality serve as avatars for low-quality dev shops. In those scenarios, you may be presented with fake portfolios and speak to one of their senior developers while in reality your project will be completed by someone with much lower code quality. Follow the link to learn about other most common freelance scams.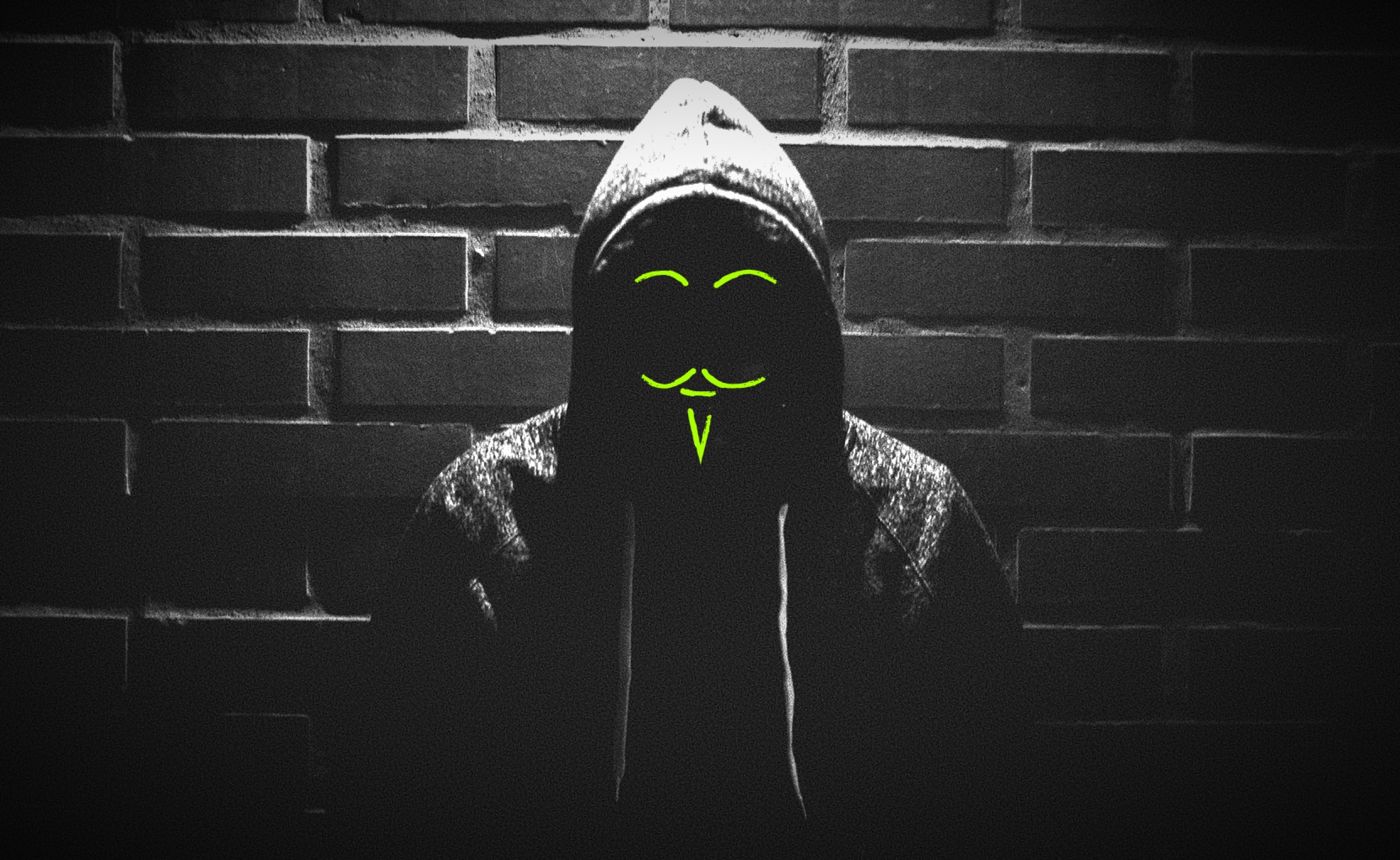 If the money factor is decisive for your case, and you're going to be choosing Upwork vs Toptal based on this criterion, we encourage you to take some time to learn how to vet your developer on your own.
Gigster vs. Toptal
Gigster, is on the other hand, a much closer fit to be on the list of Toptal competitors. And just as Toptal, they're not the best fit for smaller projects or standalone tasks.
They've taken the matching process one step further than other Toptal like platforms: instead of providing clients with developers on demand, they use an AI-based matching algorithm to gather a whole team of developers led by a project manager. Thus, you, as a client not only won't have any control over accepting or declining the specific developers as team members, you won't even get to know them since the only person you're going to communicate with is going to be the assigned project manager.
After all, Gigster's main promise is to help enterprises build software solutions with the speed of a startup. And their prices reflect exactly the speed, quality, and scale of the projects they work with. Of course, their exact hourly rates differ depending on the type of a work you're hiring for, but we believe it's enough to say that they don't take on gigs with budgets under $150 000 which can be seen on their application form.
After all, if you're considering choosing Gigster vs Toptal for an enterprise-level project, we believe they may turn out a better solution for you based on the fact that unlike Toptal, they fully commit to their responsibility for the final outcome of the project.
Gun.io vs. Toptal
Gun.io is one of the smaller Toptal competitors, but nevertheless, the quality of work they deliver makes significant enough to make it on the list of the top-rated Toptal alternatives.
Gun is the only Toptal like website on the list that offers their customers software engineers only and has no plans to expand their range of proposal. Since they're on the smaller scale customers who have tried both services, and can compare Gun.io vs Toptal based on their own experience, often point out that Gun is able to offer both better customer support and faster matching.
On the other hand, Gun may still not be the right fit for standalone projects or small businesses with occasional development tasks. They are focused on providing targeted engineering reinforcements for high tech businesses and claim their company was built for engineers by engineers. But what matters to you is that with Gun, you get what you pay for, and for smaller businesses, it means that you may be hiring someone significantly overqualified and paying times more than you should have.
Also, if you're looking to hire for mid to large size projects, both Lemon.io and Gun should be worth attention, while the second option is likely to cost you 50-60% more.
Freelancer vs. Toptal
Another bidding marketplace that often pops up on the lists of the best Toptal alternatives. We don't believe that it's 100% fair to compare Freelancer.com vs Toptal as a righteous alternative, but still we felt we should provide the information for people who want to consider them.
So, same as Upwork, Freelancer differs from Toptal on these major points:
It's a generic marketplace for all possible professions
Freelancers don't go through any significant vetting or verification
It's a bidding marketplace
No matching algorithm
Competition for the projects among freelancers is enormous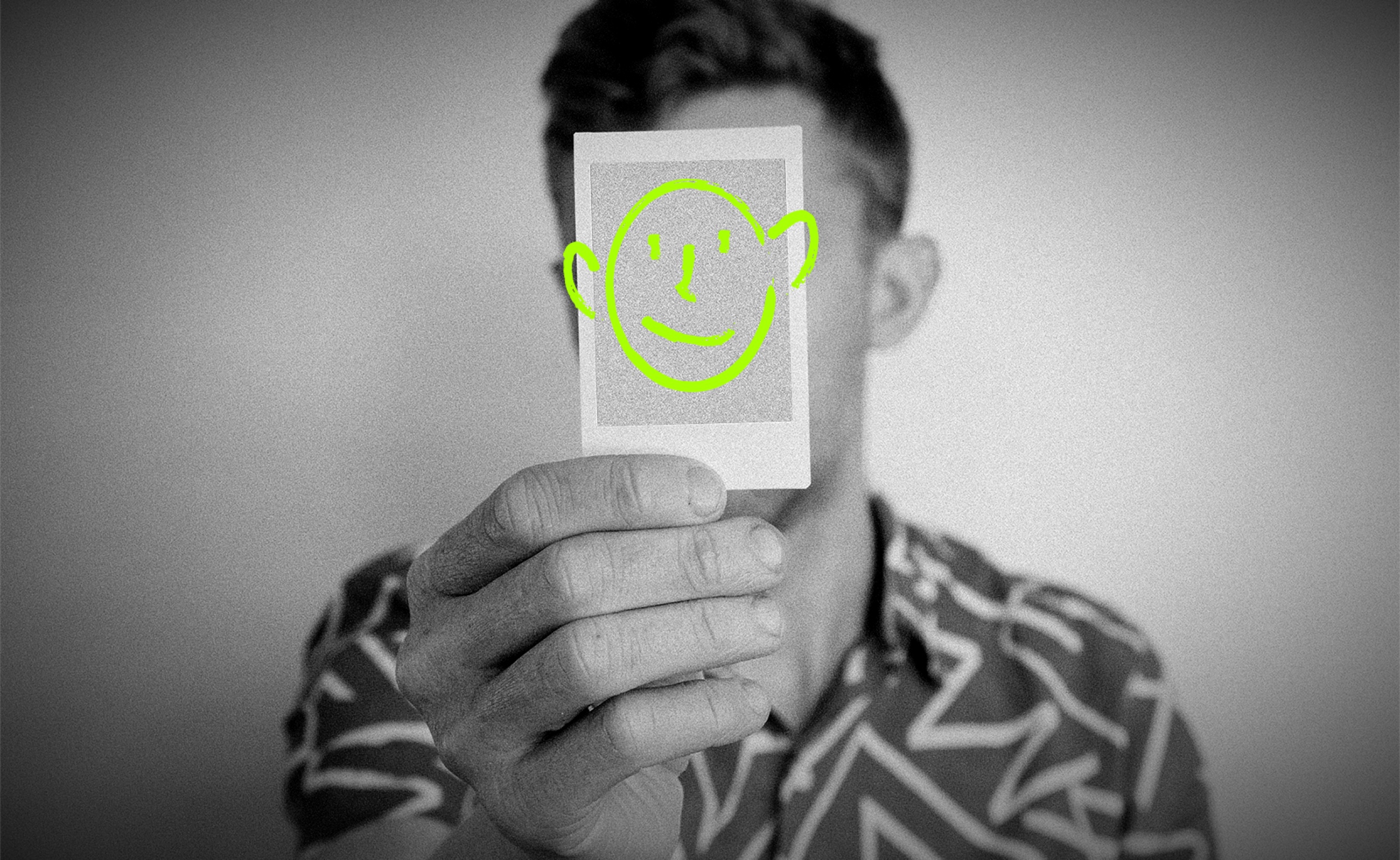 In addition, according to the reviews on G2crowd and Trustpilot, Freelancer.com offers poor customer support and doesn't hold any responsibility for the failed projects and missed deadlines.
You can find decent developers on the platform, but unlike Toptal, Lemon or Gun, Freelancer doesn't make your hiring process easier. You'll have to go through the proposals and profiles on your own, interview the candidates and micromanage their work to ensure your project is going to be delivered on time.
Lemon.io
Upwork
Gigster
Gun
Freelancer
Vetting

Lemon.io

Upwork

Gigster

Gun

Freelancer

Talent pool

Lemon.io

Developers,
Web Designers,
QA engineers

Upwork

Generic

Gigster

Developers,
Project managers

Gun

Developers

Freelancer

Generic

Matching algorithm

Lemon.io

Upwork

Gigster

Gun

Freelancer

Prices

Lemon.io

$$

Upwork

$ – $$$$

Gigster

$$$$

Gun

$$$

Freelancer

$ – $$

Time to start project

Lemon.io

Upwork

Gigster

Gun

Freelancer

Project scales

Lemon.io

Any size

Upwork

Small

Gigster

Enterprise

Gun

Mid & large
scale projects

Freelancer

Small

Client reviews

Lemon.io

Upwork

Gigster

Gun

Freelancer

Customer support

Lemon.io

Upwork