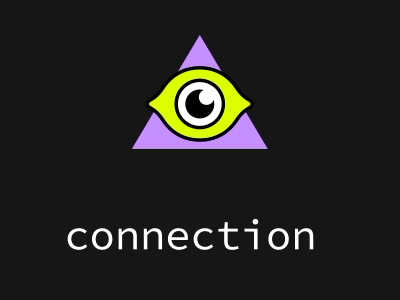 DON'T PANIC.
Cut the costs.
Lemon was created for startups. But startups are under more pressure now than they've ever been. We're all used to the uncertainty, but now it's x10.
Next couple of months are going to be the hardest, and not everyone is going to survive the fall.
It's the new reality, and one you can't do much about.
But we still want to try and flatten this curve for the startups and restore the normality.
You cut the costs —
we cut the rates.
Yes! You can hire talented freelance developers for a drastically reduced rate if:
Your business is struggling because of Covid-19
OR
You're working on ways to fight the pandemic
Here's how:
For all new hires
we're cutting our commission to zero
The only added costs atop developers' rates are going to be bank processing fees.
We're asking developers to lower their rates too
We'll keep the lowest price on the market for the next 60 days
Why would we do something like that
Three reasons:
To help you cut your costs right now.
To prove that small agile teams like ours (and yours) have an advantage in the times of creative destruction
To prevent developers from losing their jobs.
What about developers?
You'll get the best quality for the price that should've been x2.
All of them are from Eastern Europe. The cost of living here is 2 times lower than in the United States, that's why we can do this.
We test and vet their tech skills and English, and make sure they have the right attitude to become a perfect startup sidekick.
Many of them are now losing their day jobs or losing their minds on a bench.
Our matching is super-fast. 24 hours and you have a new dev working with you.
They're amazing people and great professionals. Here's what our clients say about their developers:
// saul, ceo at tigermedia
// hantz, ceo at stoovo
// mooki, ceo at dosidodesign
// luke, cto at jupitersave
How much will it cost
we'll keep our rates as low as $25-30/hour, depending on tech stack and complexity. Compare this to other marketplace rates:
// lemon.io
Want to cut the costs?
Cut them drastically.
Cut them by 150%.
Cut them 5 times.
Which businesses qualify
Ones who claimed the offer before the 1st of July will get 60 days of reduced hourly rates and zero commission on Lemon's side.
Ones with projects sized 200 hours+
Ones who belong to the following industries: med, biotech, 3d printing, fact-checking, remote work, logistics & delivery, education.
Not on the list but believe you should qualify? Apply anyway, we'll see what we can do.
After 60 days?
After 60 days you'll switch to our regular rate — $35-$55/hour on average, depending on tech stack.
And don't worry:
We bill everyone once a week, and only for the hours they are going to use.
It's okay if you don't plan to use the service after the 60 days period — we get it, we won't blame you. And we won't bill you unless you want to.
Decide to stick around? We'll be stoked!
No? That's fine too.
How much will you save over the course of 60 days?
Our estimate is $6000+. At least.
What's in it for us
It will help us weather the storm too. We love what we do and the people we're working with.
At this very moment, we have 350+ developers on our network, and that number is growing.
Those 350 people? We know each of them personally.
We've talked to them, we've completed projects with them, and we got amazing feedback from our clients who couldn't believe what they got. What did they get? Top quality developers for a low cost... even at our regular rates.
Essentially, you want the same thing we want — to do what you believe in, and get over this whole thing.
So, screw those big guys. It's the underdog time.